Window Blind Specification & Price In Nigeria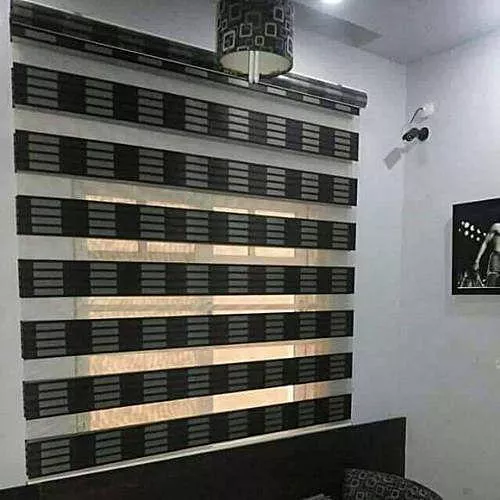 How often have you visited someone's home and looked at the windows first? Over a dozen times, right? You are not the only one. You may not realize why you are looking out the window. It could be one of three things:
The blinds were not covering the window.

They are ugly.

It might be that the blinds catch your attention without you even realizing it.
This is the power and beauty of a blind.
Window blinds offer many benefits that you might not be aware of. Blinds can be used to shade windows, but they also add style and elegance to a house. Window blinds are customizable to suit the individual's taste. There are many styles and types available. High-quality window blinds can make your home more inviting and livelier, even though some people prefer curtains. Window blinds have another advantage over curtains: they can be used wherever you want them. You can use them in your living room, bathroom, or office.
There are many styles and materials available for window blinds. These include Wood Window Blinds (Aluminum Window Blinds), Fabric Window Blinds (Flexible Window Blinds), Shades, Drapes, and Valances. Certain types of blinds can be made to block out noise from the outside. You can operate window blinds with your hands by dangling cords from them. Remote controls can be used to control the movement of the windows.
The market for window blinds in Nigeria has dramatically increased in recent years. Window blinds are one of the most desired interior products in Nigeria. They are gaining popularity because of their versatility and functionality.
This post will examine the prices of different types of window blinds today.
How much is Window Blinds Prices in Nigeria
There are many types and sizes of window blinds so prices can vary. The style and design of your blinds will determine the price. Blinds made of wooden materials are generally more expensive than those made from other materials. The market prices will also be affected by the size of the blinds.
You can buy window blinds directly from manufacturers and distributors throughout the country. They can also be purchased online from other window blind shops and manufacturers for convenience.
There are many types of window blinds available. Let's look at some of the current prices for various styles.
Aluminium Venetian Blinds Price in Nigeria
Aluminium Venetian blinds are used frequently in bedrooms, bathrooms, kitchens, and offices. There are two sizes available: 25mm and 50mm. However, the Nigerian version is more popular. There are many options for aluminum window blinds. Mini blinds are another name for them. These blinds are the most affordable and flexible. If maintained well, they are solid and durable. Below are the prices for aluminum window blinds in Nigeria.
Aluminium Window Blind 25mm Slat: NGN5,500 – NGN8,000 per Square Meter

Aluminium Window Blind 50mm Slat: NGN7,000 – NGN9, 500/Square Meter
Wooden Venetian Blinds Price in Nigeria
The most fashionable window blinds today are wooden Venetian blinds. They not only cover your windows well, but they also add elegance and calmness to your home. They are most commonly used in the living room. These blinds are usually sold with 50mm slats, but they are also available with 25mm slats. The Venetian wood blinds are excellent for large windows. They can be used on all windows. Avoid areas where moisture is present, such as bathrooms and kitchens. Below are the prices for wooden window blinds in Nigeria.
Wooden Venetian Blinds 25mm: NGN11, 000 – NGN14,000 per square meter

Wooden Venetian Blinds 50mm: NGN13, 000 – NGN17,000 per square meter
Things to consider before buying window blinds
Over the last few years, there has been a significant demand for window blinds. Due to the high demand, there are many sizes and types of window blinds on the market. It is challenging to choose a suitable window blind because of all the options in today's market. Window blinds come in many colors and styles, so you must know which type of blind will best suit your needs.
Many factors will influence the choice of window blinds that you purchase. These are just a few of the factors that should be considered:
The Materials

: Window blinds are suitable for different situations. It is best to choose materials that can absorb heat if the windows are in direct sunlight for long periods. Wooden Venetian blinds are an energy-efficient window treatment option that preserves the interior temperature. It is also essential to choose water-resistant materials for moist air areas, such as kitchens and bathrooms.

Privacy Control:

 Light controls and privacy are two important factors when choosing a blind. For a more restful sleep, you might want to block all light or let in enough light to enjoy the natural world during the day. Blinds can be set up so that you can switch from total darkness to whole light. This is why Venetian blinds made of wood are better suited.

Window blind maintenance:

 You will eventually need to clean them. Window blinds should be easy to clean. How easy they are to clean will depend on the materials they are made from.