Haier Thermocool Generator 3500ES Specification & Price in Nigeria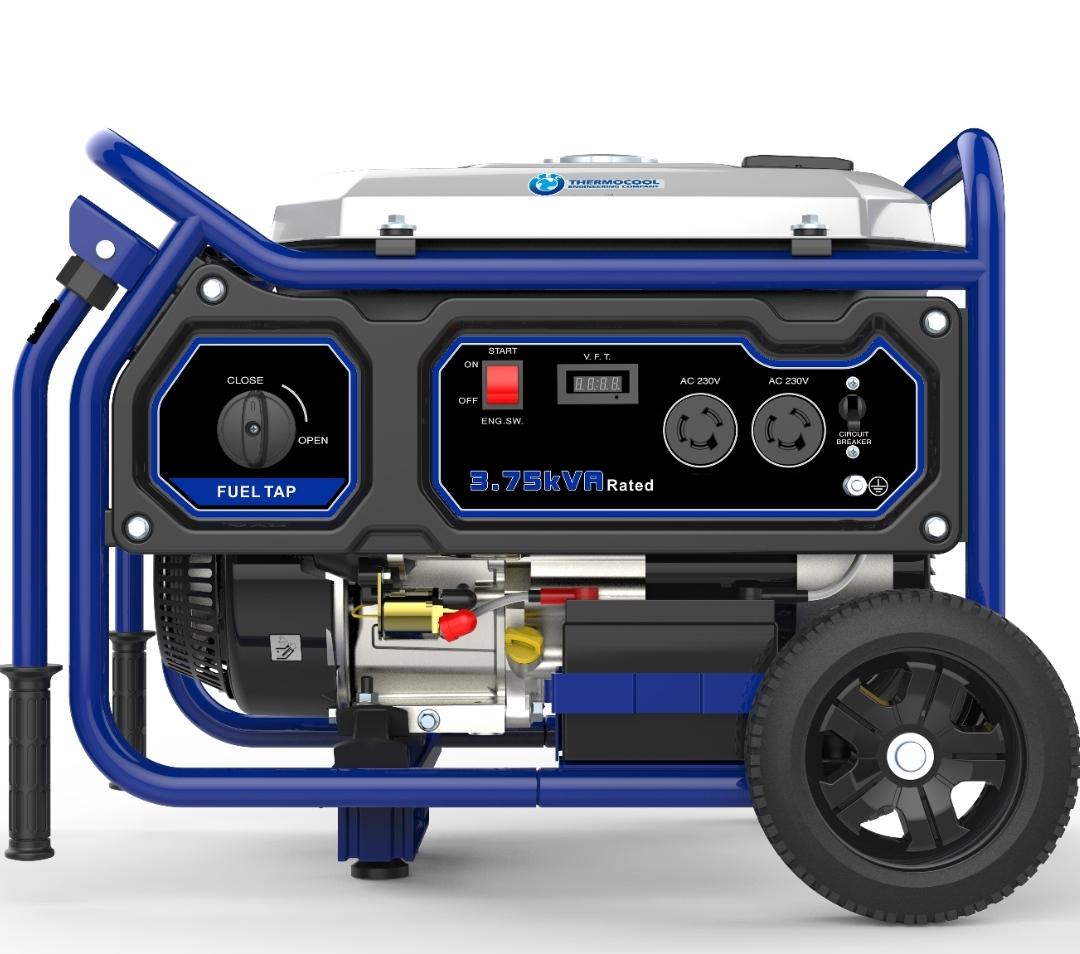 Haier Thermocool Haier Thermocool is one of the more well-known brands in Nigeria for home appliances. The company manufactures products like televisions, refrigerators, and many other products. 
Generators are now integral to how we live in the present world. It is rare to find businesses or homes in urban areas that do not have at least one Generator. 
This article will present you to this Generator, the Haier Thermocool Generator 3500ES. What price does this generator price in Nigeria? Which are its specifications? To get all the details, keep reading this article.
How much is Thermocool Generator 3500ES Price in Nigeria  Now?
Haier Thermocool Generators are called TEC generators. You've probably seen some in the marketplace, as various sizes have different power capacities. The generators differ in their operation modes as well as the amount of loads they can handle. One of the most sought-after is the Haier Thermocool 3500ES Generator.
Before you go to the market to buy a generator, it is important to know the price. The information gained through your research will help you choose the product you want and where to buy it. We've assisted you in looking over the market to find the most current prices for Thermocool 3500ES Generators. Two models of this Generator are available on the Nigerian market. You can check their prices on the list below:
Thermocool Tec Gen Ptr Med Hstl 3500es 3.75kva/3kw: NGN320,000 – NGN370,000

Thermocool 3.75kva/3kw. Single Phase Petrol Generator -hustler 3500es: NGN290,000 – NGN330,000
As one would expect, prices of these items are changing almost continuously due to factors such as inflation and exchange rates. We'll inform you of the most current price by altering this page whenever we observe price changes. You may notice small price fluctuations based on the location you purchase the products and who you purchase from.
Specifications of Haier Thermocool Generator 3500ES
One of the things you shouldn't overlook when purchasing a new generator is to check the specifications of the Generator. These specifications will tell you how much power the Generator can handle and the loads it can support, the type of fuel it uses and consumption, as well as other crucial elements of information. This information can be used to maintain your Generator to ensure it can meet the power requirements effectively.
In this regard, we will provide you with the specifications of the two generator models mentioned above.
Thermocool Tec Gen Ptr Med Hstl 3500ES 3.75kva/3kw Specifications
This generator set made by Haier Thermocool is designed to effectively fulfill your power supply needs. It's a powerful appliance that provides the quiet operation you need. Due to this, the Generator can be used in settings requiring silence and throughout the day.
It is possible to use this Generator to power a single-horsepower TV, air conditioners, blenders, refrigerators, lights, and fans. The manufacturer promises one 100 percent energy output to ensure that the Generator can power all electronic devices and functions efficiently. The model comes with a capacity of 18 liters of fuel tanks, which means it can last more than 10 hours in an empty tank.
The Generator is made of 100 copper coils that won't get quickly burned. This means you can be assured that your Generator will be able to last for an extended period. It's also a low-fuel generator, which means you can save money on this item's cost.
Take a look at the specifications for the Thermocool Gen Med Hstl 3500ES 3.75kva/3kw below:
Brand: Thermocool

Fuel Type: Petrol

Warranty Period: 3 Months

100% Copper Coil

Lower Noise Level

Automatic Voltage Regulator (AVR): Yes

The Power output (Rated) kW: 3.00

The Power output (Max) kW: 3.30

Rated KVA: 3.75

Max KVA: 4.13

Voltage | V: 230

Frequency | Hz: 50

The noise level (7m from the front) dB(A) 72

Method of Start: Electric + Recoil

Type of battery: BS.7Ah

Remote controller Remote controller

One touch start. There is no

Fuel Tank Capacity | L: 18.0

Continuous running of full load Hours: 10.5

Continuous half load running duration Hours: 17.2
Thermocool 3.75kva/3kw. Single Phase Petrol Generator -hustler 3500ES Specifications
One of the significant reasons to consider purchasing this Generator is its rugged appearance. Haier Thermocool is aware of the demands of those in the Nigerian market and has provided us with this powerful Generator that is both efficient and robust. It can be running up to about 300 hours continuously. This means you'll get uninterrupted power for long durations with this Generator.
Similar to the model above, the Generator was developed to create minimal sound. This allows it to be suitable to use at any time of the day, in every location. It is simple and has an automatic Voltage Regulator too. This regulator ensures that the voltage generated by the Generator is correctly controlled to ensure that your appliances are safe.
One aspect we cannot ignore is the fuel efficiency used by this Generator. It is one of the top fuel-efficient generators of its kind available. In addition, this Generator is equipped with wheels and handles to make it more mobile than the one above.
Review the specs for the Thermocool 3.75kva/3kw. Single Phase Petrol Generator -hustler 3500ES below:
Brand: Thermocool

Fuel Type: Petrol

Warranty Period: 3 Months

100% Copper Coil

Automatic Voltage Regulator (AVR): Yes

Energy output (Rated) • kW 3.00

Energy output (Max) (kW): 3.30

Rated KVA: 3.75

Max KVA: 4.13

Voltage | V: 230

Frequency | Hz: 50

Level of noise (7m from the front) (from front) dB(A) 72

Start method Method of Start: Electric + Recoil

Type of battery: BS.7Ah

Remote controller No remote controller

One touch start One-touch start: No

Fuel Tank Capacity | L: 18.0

Continuous full load running time hours: 10.5

Continuous half load running time Hours: 17.2