Nintendo Switch Specification & Price In Nigeria
Nintendo switch price in Nigeria is ₦125,554,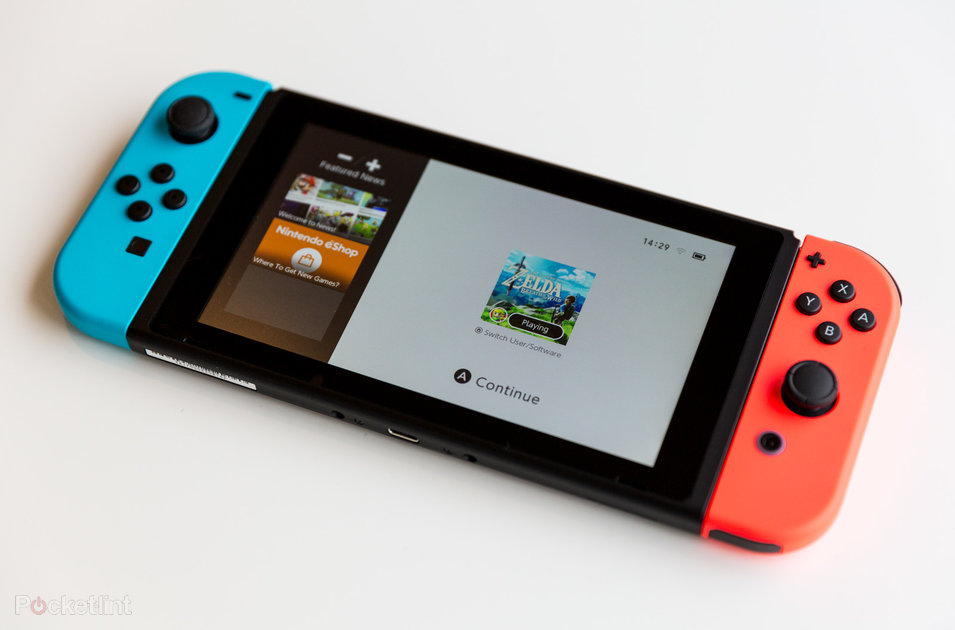 Nintendo unveiled the Switch on March 3, 2017. The Nintendo Switch price was $299 at launch, which significantly undercut the prices of the Sony PlayStation 4 ($399 at the time) and matched the then-current price of the Xbox One S. Nintendo has an up and down history when it comes to consoles, but the Switch was an instant classic.
Unlike the PS4 and Xbox One S, though, the Nintendo Switch is what's known as a hybrid console. This means you can connect it to a TV and play it in the normal home console style. However, you can also use it as a wireless handheld device — not unlike the Nintendo 3DS, another insanely popular Nintendo product.
In other words, the Switch offers the best of both worlds: the power to run home console games that look and play great on television as well as the ability to play those same games on the go.
The Nintendo Switch is officially the company's best-selling home console of all time, with over 111 million units sold to date. That puts it ahead of the Nintendo Wii (~102 million units) in second place and well ahead of the original Nintendo Entertainment System (~62 million units) in third place. There's every reason to believe the Switch could eventually top 154 million units sold, which would make it Nintendo's best-selling hardware ever (a title currently held by the Nintendo DS).
As mentioned earlier, the Nintendo Switch's specs are very weak compared to a PlayStation 4 Pro, Xbox One X, or high-end gaming PC. However, raw power has never been Nintendo's focus when it comes to its systems, so specs really don't matter much here.
That being said, there is some value in knowing the basic specs of the console. Check out the table below which has the Nintendo Switch specs as sourced directly from Nintendo.
Nintendo Switch Specs

Display

6.2-inch LCD
1,280 x 720 resolution undocked
1,920 x 1,080 resolution docked
Plastic covering over display
10-finger multi-touch support

Processor

Custom Nvidia Tegra CPU/GPU

Storage

32GB of onboard storage
~4GB is taken up by OS
microSD cards supported up to 2TB
microSDHC and microSDXC supported

Battery

4,310mAh
Lithium-ion
~3 hours to charge fully
USB-C cable for charging

Connectivity

Wi-Fi (IEEE 802.11 a/b/g/n/ac)
Bluetooth 4.1

Audio

5.1-channel Linear PCM output (docked)
Stereo onboard speakers
3.5mm headphone port

Size

Display alone:
173mm x 102mm x 14mmWith Joy-Con attached:
238mm x 102mm x 14mm

Weight

Display alone:
297g (~11oz)With Joy-Con attached:
398g (~14oz)
Handheld mode
To get started playing the Nintendo Switch in its standalone handheld mode, you first need to attach the Joy-Con. Make sure you remove the Joy-Con strap from each controller (if needed) and then slide each Joy-Con onto either side of the main Switch display. It should look as it does in the image above.
Note that the Joy-Con won't slide on the wrong side. If you feel like you need to force it on, you are putting the wrong Joy-Con in. Swap it to the other side of the Switch instead.
Once the two Joy-Con are attached, power on the Switch by pressing the power button, which is on the top left of the console. When the device powers on, you'll need to hit one button three times in a row to unlock it. Once there, just pick a game and start playing! Don't have any games? Scroll down a bit further for help with that.
TV or docked mode
To play the Nintendo Switch on your TV, you'll need to connect the included HDMI cable to the dock. There's only one HDMI port on the dock, so it's easy to find where it goes. Plug the other end of the HDMI cable into an empty port on your TV. Make sure your TV's input is set to that same port.
Drop the Switch (either with or without the Joy-Con attached) into the dock so that it slides onto the USB-C plug at the bottom. Once it does, you should almost instantly see the Switch's unlock screen on your television.
How much is Nintendo switch price in Nigeria?
The Nintendo Switch price in Nigeria are; Nintendo Switch Lite Grey, ₦125,554, Nintendo Switch OLED ₦225,635 Nintendo Switch Console ₦1950,354