MTN Mifi/Router Specification & Price in Nigeria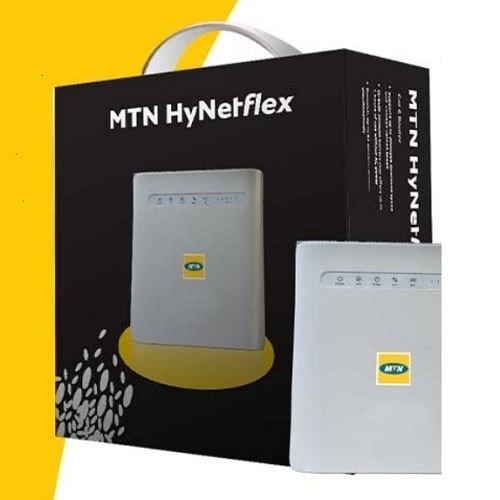 In this article, you'll learn about the Price of MTN's Router Full bundle and its various data bundles. Questions about MTN Router.
MiFi is a brand name that refers to wireless routers that function as wireless hotspots for mobile devices. The Mifi device can connect to a cell network and provides internet access to up to 10 devices.
Drop stated that Wi-Fi is an internet-connected wireless network, and MiFi is an internet-connected device that incorporates Wi-Fi.
MTN is the largest telecoms firm with the most significant number of subscribers in Nigeria. In addition to making calls, they are also sending texts.
MTN offers users the option to connect to the Internet in various ways. One of these methods is the use of MiFi.
In contrast to Wi-Fi, which provides internet connectivity for wireless devices through fixed Wi-Fi hotspots, MiFi lets you join your device to the Internet even when you're in motion.
Description
Qualcomm dual-core platform and Qualcomm WIFI mean less heat generation, better performance, and stability.
Play and plug-in auto dial-up Internet access and automatically set up WIFI hotspots, without the need for drivers to be installed for quick dial-up Internet access.
Real-time remote display of network speed, usage of traffic, and remote setting is more convenient, and equipment operating state in an instant.
Item Inside Box
MTN Wifi4G wireless router FDD 150M portable mobile MiFi hotspot with plug toon.
MTN MiFi prices in Nigeria
It is also known as the MTN MiFi and may also be referred to by the name of MTN LTE MiFi. It permits the connection of more than 10 devices. They include laptops, desktops, tablets, smartphones, smart TVs, and game consoles, to name a few. The product is helpful for small and large companies.
MTN MiFi is available in Nigeria at 12,000 NGN. It is available at any of the mobile stores around the country.
The MiFi Super Plan
40GB Monthly Plan – 10,000 NGN: 300MB bonus data added every day

75GB Monthly Plans – 15,000 NGN 500MB bonus daily data added

The 110GB monthly plan is for 10,000 NGN.

1GB bonus data added daily
MIFi Data Bonus Plans
10GB Monthly Plan 3500 NGN

$15GB Monthly Plans – 5 000 NGN

20GB monthly plan – 6000 NGN

40GB Monthly Plan 10,000 NGN

75GB Monthly Plan 15,000 NGN

The 110GB monthly plan is for 20.000 NGN.
Activating the MTN MiFi Device Using Sim
Insert the recently registered SIM in your MiFi device and then turn it on. You'll receive free 30GB of data, notifications advising you of the SIM registration, and a 100 percent bonus through MiFi Portal. MiFi Portal. However, if you don't receive the 30GB free data upon placing your SIM in the MiFi, send "Activate" to 131 by SMS.
MTN MiFi offer
This MTN MiFi is ideal for homes as well as a small businesses.
FREE 30GB of data (valid until 30 days) when you purchase and activate the account.

A 100 percent discount on data bundles that range from N3,500 up to N20,000 for six months on the brand new SIM that comes together with an MTN MiFi gadget upon activation of MiFi.

You can top-up your monthly plan with MiFi SIM, with 3GB of top-up data for just N1,000.

Free data every day, starting from the 7th month on any of these Super Plans after expiration 30GB Monthly Plan, 75GB Monthly Plan, or 120GB Monthly Plans.
What does the price of Other MiFis cost?
Provider /Starting price (for data) /Device cost
AT&T : $25/mo : $509.99

T-Mobile : $5/mo : $336.00

Verizon : $20/mo : $199.99
How do I Buy an item from the MiFi Bundle Top-Up?
You can purchase the 3GB Top-Up plan at N1,000 only after you have exhausted your monthly data plan access using the listed channels USD *131*1*5*3#, MiFi's phone number.
Other Channels
MiFi Portal

MyMTNweb

MyMTNapp

USSD via dialing '131'1'5'3# using the number connected to MiFi.
MTN Wireless MiFi 23xx series
Similar functionality to 2200, plus:
Supports SD card for shared media storage, and it also supports 3G/4G/5G data networks (Mini 2352: SUPRA/PATHS 900/1900/2100 MHz; MiFi 2372 SUPRA/PATHS, 850/1900/2100 2100 MHz, both support GARS/EDGE at 850/900/1800/1900 MHz).
MTN Wireless MiFi 33xx series
Similar functions to the 23xx series
Based on Linux MiFi OS with widgets:
SMS Messages: Perform SMS-based messaging actions like writing, reading, sending as well as receiving SMS messages

Data usage: monitor MiFi data usage at home and roaming networks

GeoSearch: use the GPS capabilities of MiFi to display an image of the local area, conduct a search within site in question, and show the results of your search on the map

Weather: Get weather information for the present and specified areas

MiFi DLNA Server: start, stop, and set it up as a MiFi DLNA server.
MTN Mobile 5G Router 
Up to 16 devices can be connected simultaneously (15 by Wi-Fi, and one connected via USB as well as Ethernet)

Power optimization is a feature that enables Quick Charge technology and high-capacity battery.
We live in a fast-paced digital world where many online transactions and businesses are conducted. That's why everybody needs a fast internet connection to surf the Internet faster.
The MiFi mobile devices have become among the most popular tech products due to their cost-effectiveness in simultaneously supplying data to many people.
MiFi is known as a wireless router that functions as a Wi-Fi hotspot mobile with a Data SIM card. MiFi. A top MiFi Router can support 4G networks, also known as 'LTE' (Long Long Term Evolution).
The primary purpose behind MiFi is to enable customers to be connected to the Internet simultaneously. MiFi devices provide internet connectivity that can connect up to fifteen devices all at the same time.
The various network providers in Nigeria, like MTN, Ntel, and Airtel, have the MiFi device of their respective companies exclusively used for their unique network and SIM.