How to Transfer Money From UBA Account With Any Phone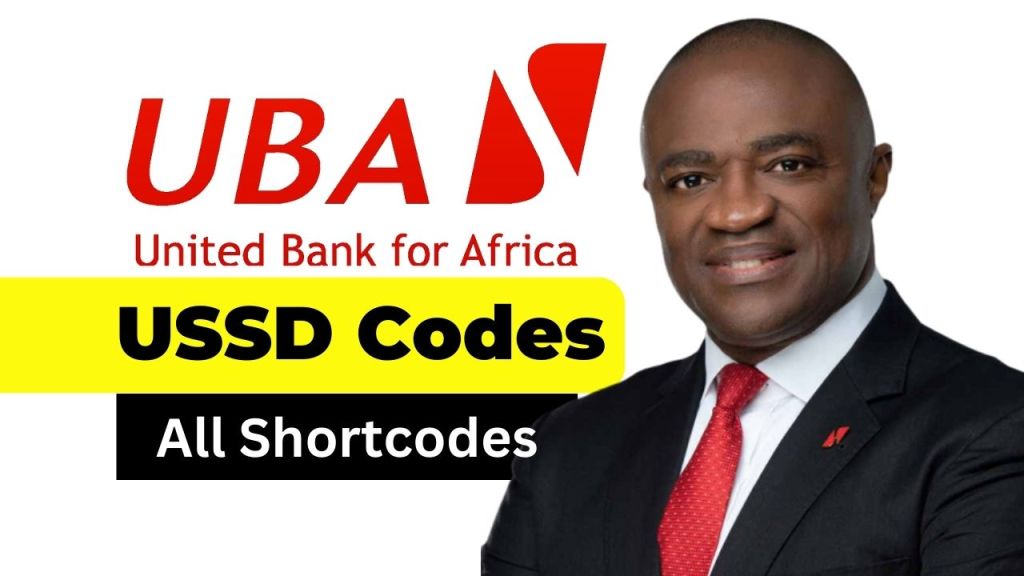 The utilization of a USSD code, which is also widely referred to as a short code, has emerged as one of the banking methods that is the most practical. Below you will find a list with all of the necessary UBA USSD codes that you may use to make your mobile banking transactions as simple and quick as possible. Find out what the specifics are!
The United Bank of Africa (UBA), one of the most significant commercial banks in Nigeria, has set as its primary mission the achievement of the highest possible degree of client satisfaction through the delivery of hassle-free financial services.
To conduct financial transactions in Nigeria utilizing the bank of your choosing and a USSD shortcode is, without a doubt, one of the simplest methods to get things done. This is something that we can all agree on. UBA is not an exception because the corporation has made available all of the necessary UBA USSD codes required to make your banking transactions quick, convenient, and accessible even while you are on the move. This is something that UBA has done. This holds true for UBA as well.
How to Transfer Money From UBA To Other Banks via UBA Transfer Code
Carefully follow the steps below to learn how to transfer money from a UBA account to another bank account;
Simply dial *919#
Select 5 to Send Money
Choose payment method (Select 1 for UBA Account and 2 for UBA Prepaid card)
If you've not registered, select 1 to signup and proceed with the rest.
Follow the prompt after that to complete the transfer using the UBA transfer code successfully.
Or use the codes directly;
List of All UBA Transfer Codes:
| | |
| --- | --- |
| Transactions | UBA Transfer Shortcodes |
| Send money to a UBA account | *919*3# >> follow the prompt. |
| Send money from UBA to other banks | *919*4# or *919*4*account number*amount# |
| Send money to a UBA Prepaid Card | *919*32# |
| Send money to Microfinance Banks, Fintechs & Other institutions | *919*6# |
Alternatively, if the method above doesn't work for you, you can try using the Android or iOS application as explained below.
How to Transfer Money Using UBA Mobile App
You can also transfer money conveniently through your smartphone's UBA mobile banking application.
If you notice the UBA transfer code isn't working or you have misplaced the phone number associated with your bank account (I strongly advise you to report to the bank to update it to your recent phone number). You should use this method to send money to other banks in Nigeria.
Benefits of Using UBA Mobile Transfer Codes
It works for all phone types
It is fast and convenient
It does not require data on your phone to send money
It allows you to send money to accounts in any Nigerian bank
It allows for higher transaction limits of up to N1m per day
How to Deactivate UBA Bank USSD Code
In cases where you or anyone around you loses a phone linked with your UBA account, here is a guide to prevent losing the money in your bank account.
Simply dial *919*911#  to deactivate the USSD code from working on your device.
UBA USSD code: *919#
| TRANSACTION TYPE | USSD BANKING SHORTCODE |
| --- | --- |
| Check Balance | *919*00# |
| Airtime Top-Up for Self | *919*Amount# |
| Airtime Top-Up for Others | *919* Phone number*Amount# |
| Transfer to UBA Account | *919*3*account number*Amount# |
| Load UBA Prepaid Card | *919*32# |
| Transfer to Other banks | *919*4*account number*amount# |
| Pay bills | *919*5# |
| Block Debit Card | *919*10# |
| Freeze Online Transactions | *919*9# |
| Retrieve BVN | *919*18# |
| ATM cardless withdrawal | *919*30*Amount# |
| My Bank Statement | *919*21# |
| Generate OTP | *919*8# |
| Buy Data (Self) | *919*14# |
| Buy Data (3rd Party) | *919*14*PhoneNumber# |
| Smile Data Top-up | *919*23# |
| Deactivate UBA USSD code | *919*911# |
| Self-Enrolment – Registration | *919*0# |
| Baba Ijebu Wallet Funding  | *919*26*1# |
| Bet9ja Wallet Funding  | *919*22*walletID*amount# |
| Betking Wallet Funding | *919*26*amount# |
| Lottomania Wallet Funding | *919*26*2# |
| ARM Pensions | *919*27*1# |
| Oak Pensions | *919*27*2# |
UBA Airline Tickets USSD Codes
| TRANSACTION TYPE | USSD BANKING SHORTCODE |
| --- | --- |
| Airline Tickets Menu | *919*12# |
| Airline Tickets – Ethiopian Airline | *919*12*071# |
| Airline Tickets – Africa World Airline | *919*12*394# |
| Airline Tickets – Lufthansa Airline | *919*12*220# |
| Airline Tickets – Egypt Airline | *919*12*077# |
| Airline Tickets – Turkish Airlines | *919*12*235# |
| Airline Tickets – Qatar Airways | *919*12*157# |
| Airline Tickets- British Airways | *919*12*125# |
| Airline Tickets – KLM Royal Dutch Airline | *919*12*74# |
| Airline Tickets – South African Airways | *919*12*83# |
| Airline Tickets – Etihad Airways | *919*12*607# |
| Airline Tickets – Virgin Atlantic Airline | *919*12*932# |
| Airline Tickets – Royal Air Morocco | *919*12*147# |
| Airline Tickets – Rwanda Air | *919*12*459# |
| Airline Tickets – Kenya Airways | *919*12*706# |
| Airline Tickets – Delta Air Lines | *919*12*6# |
| Airline Tickets – Air France | *919*12*57# |
| Airline Tickets – Emirates  | *919*12*176# |