GTbank USSD Code *737# Transfer, Airtime, Block Card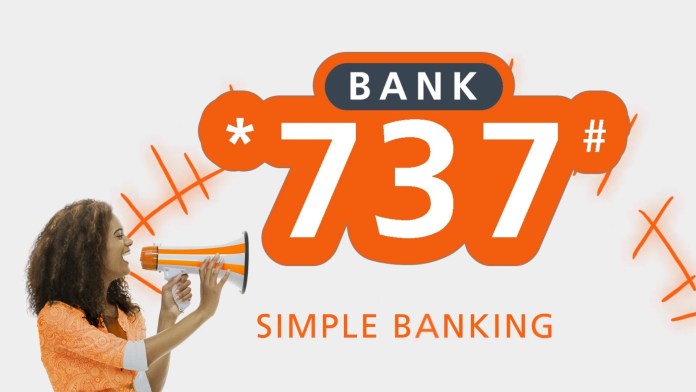 737 GTB – The Mobile banking code(USSD code) is one of Nigeria's most used banking systems. Its advent has tremendously altered banking activities. Gone are the days when banking services operate within bricks and mortals as technology has made things much easier.
Bank customers who do not wish to visit any of the branches can have access to their accounts, transfer money, and pay bills at their convenience without internet access using their smartphones. There are several banks in Nigeria with various USSD codes. This post will take you through the GTBank Mobile USSD code and its various features.
List of Gt Bank USSD Code
| Transactions | Code to Dial |
| --- | --- |
| Check Balance | *737*6*1# |
| Transfer to Gt Bank Account | *737*1*Amount* Account Number# |
| Transfer to Other Banks | *737*2*Amount*Account Number# |
| Careless Withdrawal | *737*3*Amount# |
| Airtime Top Up Self | *737*Amount# |
| Airtime Top Up Others | *737*Amount*Phone Number# |
| Data Purchase | *737*4# |
| Fast Track Deposit | *737*48*Amount*Nuban# |
| Pay Cable Bills | *737*37*Amount*Smartcard Number# |
| Retrieve BVN | *737*6*1# |
| Hotlist ATM Card | *737*51*73# |
| Account Opening | *737*0# |
| Generate OTP | *737*7# |
| Loan Balance | *737*6*2# |
| Card Status | *737*6*3# |
| Airtime Advance | 737*8*1 |
| Advance Salary | *737*8*2# |
GTBank *737# Service: Limit and Charges On Mobile USSD Code
Gtbank mobile USSD code is an incredible innovation from Gtbank and the first ever in the country.  The service enables you to transfer funds from GTB to GTB or GTB to other banks, generate a one-time pin/password (OTP), pay bills, load airtime/recharge your phone, open a GTbank account and a whole lot on your mobile phone conveniently without the internet.
But that's not all there is to it. Here is all you need to be enlightened about that.
Services you can use GTB 737 code for
Account Opening & Reactivation
Funds Transfer
Airtime & Data Top-up
Bills Payment
Cardless Withdrawal
OTP (One Time Password) Generation
Transaction PIN Creation
Salary Advance
Airtime Advance
How to open a GTB Account with 737 GTB USSD code
You don't need airtime or data to open a GTB account with your mobile phone. Dial *737*0# and proceed with the onscreen instructions. You will automatically receive your account number via SMS. You don't need an Account opening form for the signup process. Once you have signed up, check for your ten-digit account number (NUBAN).
You can also use your phone number as your account number at GTBank branches and GTExpress outlets. You can visit any office for authentication and BVN linking.
How to Reactivate a GTB Account
You can easily reactivate your GTBank account with 737.  here is the guideline for renewing your bank Account
Start by dialing *737*11# on your phone number registered with your Bank.
Put in your Bank Verification Number
Insert the Account Officer code (if known) or press 1 to proceed
To complete your account renewal, start a transaction by buying at least N 100 airtime
How to Create or Change Transfer PIN with 737  GTB Mobile USSD code.
To complete or authenticate a transfer, you need a transfer PIN. To create a transfer pin, you need to follow these steps;
Dial *737*5# with your alert number or *737# >> 7. Press 1 to activate your ATM card or 2 with your account number.
For option 1, enter the last six digits of your card.
If you input 2, you must enter your ten digits NUBAN account number.
Enter any four digits you can easily remember to create or change your transfer PIN.
Confirm the entered PIN by typing it again.
How to 

transfer money with 

GTB

 

 USSD Code
With GTbank *737# service,  you can quickly transfer funds from your GTbank account to another Gtbank account or any other Nigerian bank, like First Bank, UBA, Wema Bank, Access Bank, Zenith Bank, etc., from your mobile phone.
The exciting part of this is, Gtbank *737# service does not require internet connectivity; the requirements are,
The phone number registered with your GTB account.
Your GTB code to transfer funds
The four digits of your Gtbank Naira MasterCard or 737 PIN.
How to Transfer Money to GTB Account
Just dial *737*1*Amount*NUBAN Account Number# (e.g., *737*1*1000*1234567890#) from the phone number associated with GTBank, then follow the on-screen prompts.
How to Transfer money to other Nigerian Banks
You can easily dial *737*2*Amount*NUBAN Account Number# (e.g., *737*2*1000*1234567890#) with your phone, then validate the transfer with 737 PIN created, hardware token or last four digits of your GTBank debit card.
Gtbank Mobile Transfer Charges & Limit
Transaction Charges: The charges for GTBank transfer is ₦20 + ₦2.50 and  ₦50 + 2.50 for other Banks' transfer per transaction.
Daily Limit: The daily transfer limit for GTBank and other banks is N1,000,000, while the cumulative daily limit is N200,000 per transaction.
How to Buy Airtime & Data using 737 

GTB USSD Code

 (Self & Third Party)
You can also use Gtbank mobile service to purchase airtime/data for yourself or friends & family. This service is available on MTN, Glo, 9mobile, and Airtel with a daily recharge limit of N10,000.
To buy /top-up airtime for yourself, dial *737*amount# with the mobile number registered with your GTB account. E.g., dial *737*200# to obtain N200 credit.
To top-up airtime for a friend, or relative, with your phone, dial *737*Amount*Recipient's number#. E.g., dial *737*3000*08063456789# to send 3000 airtime to 09050919895.
To purchase data (self & third party), dial *737*4# on your phone linked to your GTB account and follow the on-screen prompt.
To complete this transaction, you need the last four digits of your ATM card or 737 PIN.
How to check Account details with 737 GTB service code
This mobile service is fantastic. You don't need to enter the banking hall, fill out any form, or join the frustrating queue. You can quickly check your account balance anywhere
To check for your account balances, BVN, or bank account number, dial *737*6*1# on your phone and proceed with the on-screen instructions.
How to generate OTP (One-time password) with 737 GTB service code
You can create your OTP using *737*7# to complete an online transaction without your banking token.
However, you should note the following:
OTP can be used to authenticate transactions of up to N500,000.
The OTP is valid for 120 seconds.
To authenticate the transaction, it requires the created 737 PIN.
How to make Bills Payment with 737
With  737 checkouts, merchant payment is made easy. Dial *737*35*Amount*Merchant Code#. You can ask the merchant for his/her GTBank Merchant Code.
Easily dial *737*50*Amount*108#, and enter your E-Tag code afterward.
Paying for your Swift dues
To subscribe for your swift contributions with 737, just dial *737*50*7500*4#
To Subscribe for StarTimes
For  your StarTimes subscription, *737*37*Amount*Decoder Number#
Paying for Electricity bills
GTBank customers can quickly recharge their prepaid meter at their convenience. You only need your meter number and the registered phone number with GTB. You can recharge up to 1,000,000 (1 million Naira) daily.
| Service | Disco Code |
| --- | --- |
| Port Harcourt Prepaid | *737*50*Amount*95# |
| Port Harcourt Postpaid | *737*50*Amount*96# |
| Eko Prepaid | *737*50*Amount*151# |
| Eko Postpaid | *737*50*Amount*152# |
| Ibadan Prepaid | *737*50*Amount*137# |
| Kano Prepaid | *737*50*Amount*93# |
| Kano Postpaid | *737*50*Amount*94# |
How to make Cardless Withdrawals with 737 GTB USSD code
In case you want to make a payment on POS or cashless withdrawal from the ATM, that is, without your GTBank debit card, you can generate a withdrawal code and, afterward, validate with your 737 PIN.
To generate the withdrawal code, dial *737*3*Amount#.
You may then enter the code into any GTbank ATM to make a withdrawal.
How to request Airtime Advance
The Airtime Advance is open to pre-qualified GTBank salary account holders. You can loan up to N5,000 airtime and pay at the end of the month. To request for airtime loan,  dial *737*8*1#, proceed with the instructions, and confirm with the last four digits of your GTBank Visa or MasterCard.