All Nigerian Banks Sort Codes, Ussd Codes and Swift Codes 2023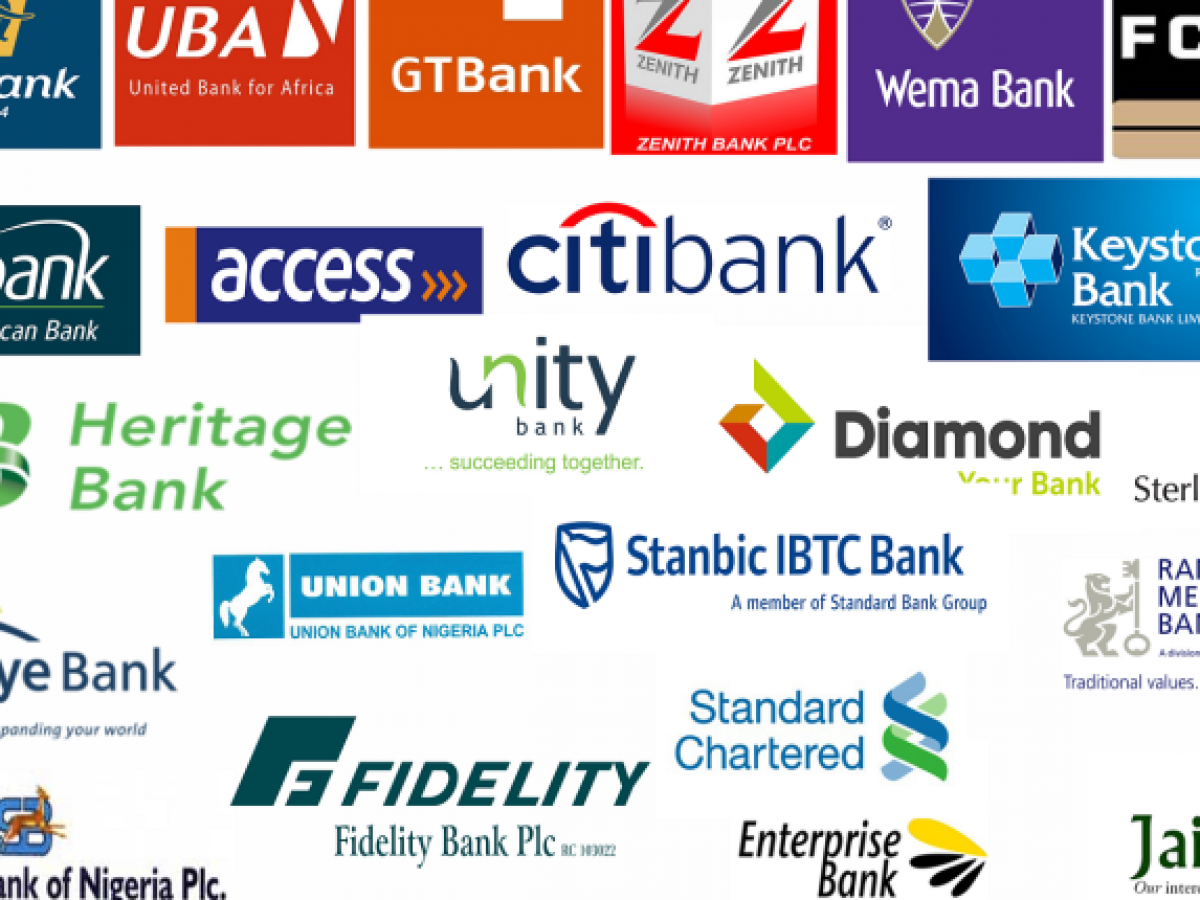 The sort code is a number that usually identifies the bank and the branch where an account is held. The sort code is usually used when transferring funds from one account in one bank branch to another branch of the bank or another bank. Here is a list of all the sort codes of Nigerian banks.
Sort Codes of All Nigerian Banks
| | |
| --- | --- |
| Bank Name | Sortcode |
| Access Bank | 44150149 |
| Diamond Bank Plc | 63150162 |
| Ecobank Nigeria Plc | 50150311 |
| Enterprise Bank | 84150015 |
| Equitorial Trust Bank Limited | 40150101 |
| Fidelity Bank Plc | 70150003 |
| First Bank Of Nigeria Plc | 11152303 |
| First City Monument Bank Plc | 214150018 |
| Finbank Plc | 85151275 |
| Guaranty Trust Bank Plc | 58152052 |
| Keystone Bank | 82150017 |
| Mainstreet Bank | 14150030 |
| Nigeria International Bank (Citigroup) | 23150005 |
| ECOBank | 56080016 |
| Polaris Bank Plc | 76151006 |
| Stanbic-Ibtc Bank Plc | 221159522 |
| Standard Chartered Bank Nigeria Ltd | 68150057 |
| Sterling Bank Plc | 232150029 |
| United Bank For Africa Plc | 33154282 |
| Union Bank Of Nigeria Plc | 32156825 |
| Unity Bank Plc | 215082334 |
| Wema Bank Plc | 35150103 |
| Zenith Bank Plc | 57150013 |
USSD Codes
What is a ussd code?
Unstructured Supplementary Service Data (USSD), sometimes referred to as "Quick Codes" or "Feature codes", is a communications protocol used by GSM cellular telephones to communicate with the mobile network operator's computers. The banks use these quick codes to bring banking services such as transfers, balance checks, bills payments, etc., closer to their customers via phone.
USSD Code for all banks in Nigeria
Access USSD Banking
The official Access bank USSD banking code for transferring funds is *901#; we have provided other codes to make your transactions easier and less time-consuming.
Airtime for self: *901*Amount#
Airtime for others: *901*Amount*Phone Number#
Account Opening: *901*0#
Data Purchase: *901*8#
Balance Enquiry: *901*5#
Fund Transfer to Access Bank: *901*1*Amount*Account Number#
Fund Transfer to Other Banks: *901*2*Amount*Account Number#
Merchant Payment: *901*3*Amount*Merchant Code#
Bill Payment: *901*3#
OTP Generation: *901*4*1#
Sterling Bank USSD Code
Sterling Bank USSD code is *822#. You can use this code to buy airtime, pay bills, and even transfer money from bank to bank.
 Buy airtime self: *822*AMOUNT#
Buy airtime for others: *822*AMOUNT*MOBILE NO#
Sterling bank within transfer: *822*4*AMOUNT*NUBAN#
Sterling bank to other: *822*5*AMOUNT*NUBAN#.
Check account balance: *822*6#
Check account number: *822*8#
Open account: *822*7#
. To reset Pin: *822*9#
First bank transfer code
The official code for the first bank transfer is *894#; however, other subcodes will make your transactions faster. We have listed those sub-codes here:
To register: *894*0#
Airtime recharge: *894*Amount#
Airtime for others: *894*Amount*Number#
 To transfer: *894*Amount*Account number#
To check airtime: *894*00#
Mini-statement: *894*Account number#
FCMBUSSD bank transfer code
The official FCMB USSD bank transfer code is *329#, and it can be used to complete a lot of bank commands. Here are some quick codes for FCMB USSD BANKING.
Dail *329*Amount# to top-up your mobile phone.
*329*Amount*Mobile number# to top-up other mobile phones.
 *329*Amount*Account number# to transfer funds.
*329*00# to check balance.
 *329*0# to reset your pin.
*329*1*Mobile Number# to buy data on your phone.
Dial *329*2*Smartcard Number# to pay for DSTv or GOTv subscription.
Polaris Bank transfer code
Polaris Bank transfer code, also known as smart code, is *833#. With smart code, you can buy airtime,  Data and transfer money to other banks. To use the Polaris (Skye) Bank Money Transfer Code, you need to register or sign-up by dialing the above code first.
Open an Account (*833*1#)
 Pay Bills (*833*2#)
Transfer Funds (*833*3#)
Hotlist Card
Update your BVN (*833*5#) – Coming Soon
Check your Balance (*833*6#)
Pay with MasterPass (*833*7#)
Airtime Top-up
Buy Airtime for yourself: Dial *833*AMOUNT#
Buy Airtime for others or yourself: Dial *833*AMOUNT*PHONENUMBER#
Transfer Funds: Dial *833*AMOUNT*ACCOUNTNUMBER#
Zenith Bank transfer code
Zenith USSD code for transfer is *966#, and you can easily transfer from Zenith Bank to other banks in Nigeria. To complete your Zenith mobile banking, you are to dial the following code:
Open account: *966*0#
Check account balance: *966*00#
 Top-up your airtime: *966*Amount*Mobile Number#
To transfer funds: Dial *966*Amount*Account Number# then follow the on-screen prompts.
 Update your BVN: *966*BVN#
Reset PIN: *966*60#
Deactivate mobile banking: *966*20*0#
Pay DStv and PHCN: *966*7*Amount*Customer ID#
Pay other Zenith Billers: *966*6*Biller code*Amount#
Wema bank transfer code
The official transfer code for Wema bank is *945# and you can complete other necessary commands such as:
Buy Airtime: *945*phone Number*amount#
Send Money: *945*beneficiaryaccountnumber*amount#
Balance Enquiry: *945*0#
 Change PIN: *945*00#
Get your Account Number: *945*000#
Open Account: *945*1#
change account umber: *945*2*oldaccountnumber*newaccountnumber#
 Account Reactivation: *945*5#
*. Send Money to phone/email: *945*6*amount#
Fidelity USSD code for transfer
Fidelity transfer code is *770#, and it can be used to complete the following transaction:
*. Self-recharge: Dial *770*AMOUNT#
*. Recharge For A Friend Or Family: Dial *770*PHONE*AMOUNT#
*. To transfer funds: Dial *770*ACCOUNT*AMOUNT#
Full list of swift codes for all banks in Nigeria
| Bank or Institution | City | Swift Code |
| --- | --- | --- |
| ACCESS BANK PLC | LAGOS | ABNGNGLA |
| AFRICA FINANCE CORPORATION | LAGOS | AFFCNGLA |
| AFRICAN EXPORT-IMPORT BANK | ABUJA | PASSNGLA |
| ASSET MANAGEMENT CORPORATION OF NIGERIA | ABUJA | AMNGNGLA |
| BANK OF INDUSTRY FINANCIAL DEPARTMENT | LAGOS | BOIYNGLA |
| CENTRAL BANK OF NIGERIA | LAGOS | CBNINGLA |
| CENTRAL BANK OF NIGERIA | LAGOS | CBNINGLANGA |
| CENTRAL SECURITIES CLEARING SYSTEM PLC | LAGOS | CSCYNGLA |
| CITIBANK NIGERIA LIMITED | LAGOS | CITINGLATRD |
| CITIBANK NIGERIA LIMITED | LAGOS | CITINGLA |
| CORONATION MERCHANT BANK LIMITED | LAGOS | CMBBNGLA |
| ECOBANK NIGERIA LIMITED | LAGOS | ECOCNGLA |
| FBNQUEST MERCHANT BANK LIMITED | LAGOS | KDHLNGLA |
| FIDELITY BANK PLC | LAGOS | FIDTNGLA |
| FIRST BANK OF NIGERIA LTD | LAGOS | FBNINGLA |
| FIRST BANK OF NIGERIA LTD | LAGOS | FBNINGLAGCS |
| FIRST CITY MONUMENT BANK LIMITED | LAGOS | FCMBNGLAWEB |
| FIRST CITY MONUMENT BANK LIMITED | LAGOS | FCMBNGLA |
| FMDQ SECURITIES EXCHANGE LIMITED | LAGOS | FMDQNGLA |
| FSDH MERCHANT BANK LTD | LAGOS | FSDHNGLA |
| GLOBUS BANK LIMITED | LAGOS | GLOUNGLA |
| GUARANTY TRUST BANK PLC | LAGOS | GTBINGLAIFP |
| GUARANTY TRUST BANK PLC | LAGOS | GTBINGLA |
| HERITAGE BANKING COMPANY LIMITED | LAGOS | HBCLNGLA |
| JAIZ BANK PLC | ABUJA | JAIZNGLA |
| KEYSTONE BANK LIMITED | LAGOS | PLNINGLA |
| NIGERIA LNG LIMITED | PORT HARCOURT | NLNGNGLP |
| NIGERIAN EXPORT IMPORT BANK | ABUJA | NEXMNGLA |
| NOVA MERCHANT BANK LIMITED | VICTORIA ISLAND | NVMBNGLA |
| OPAY HOLDING LIMITED, ST. | LAGOS | OPAHGB22 |
| POLARIS BANK LIMITED | LAGOS | PRDTNGLA |
| PROVIDUSBANK PLC | LAGOS | UMPLNGLA |
| RAND MERCHANT BANK NIGERIA LIMITED | LAGOS | FIRNNGLARMS |
| RAND MERCHANT BANK NIGERIA LIMITED | VICTORIA ISLAND | FIRNNGLA |
| STANBIC IBTC BANK PLC | LAGOS | SBICNGLX |
| STANDARD CHARTERED BANK NIGERIA LIMITED | LAGOS | SCBLNGLASSU |
| STANDARD CHARTERED BANK NIGERIA LIMITED | LAGOS | SCBLNGLASTM |
| STANDARD CHARTERED BANK NIGERIA LIMITED | LAGOS | SCBLNGLATSY |
| STANDARD CHARTERED BANK NIGERIA LIMITED | LAGOS | SCBLNGLAPYT |
| STANDARD CHARTERED BANK NIGERIA LIMITED | LAGOS | SCBLNGLA |
| STERLING BANK PLC | LAGOS | NAMENGLASAF |
| STERLING BANK PLC | LAGOS | NAMENGLA |
| SUNTRUST BANK NIGERIA LIMITED | LAGOS | SUTGNGLA |
| TAJ BANK LIMITED | ABUJA | TAJJNGLA |
| TITAN TRUST BANK LIMITED | VICTORIA ISLAND | TTRUNGLA |
| UNION BANK OF NIGERIA PLC | LAGOS | UBNINGLA |
| UNITED BANK FOR AFRICA PLC | ABA | UNAFNGLA088 |
| UNITED BANK FOR AFRICA PLC | ABA | UNAFNGLA171 |
| UNITED BANK FOR AFRICA PLC | ABA | UNAFNGLA223 |
| UNITED BANK FOR AFRICA PLC | ABEOKUTA | UNAFNGLA055 |
| UNITED BANK FOR AFRICA PLC | ABUJA | UNAFNGLA114 |