Best 8 Laptops You Can Buy With NGN200,000 In 2022 Specification & Price In Nigeria
Dell Latitude 5480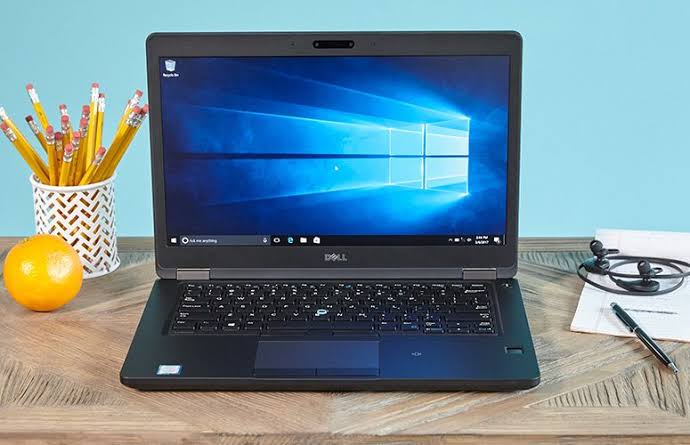 The Dell Latitude 5480 is specifically built for business users and packs long battery life, and strong performance all into a durable package. Over the years, Dell laptops are known to have the best manageability and security options, along with deep key travel, including an accurate touchpad/pointing stick.
The Dell Latitude 5480 sports a strong attractive matte black design with a sturdy carbon-fiber-reinforced polymer shell. Its keyboard deck offers perfect comfortability for you to rest your wrists while typing. Also, the laptop packs a 1920 x 1080 pixel touchscreen which provides a crisp and decent color.
Meanwhile, the Dell Latitude 5480 is equipped with a 7th-Gen Intel Core i7-7600U processor, 8GB of RAM, and 256GB SSD. We experienced zero slowdowns when watching 1080p YouTube content and split our screen between a dozen Chrome tabs. On the battery side, the Dell Latitude 5480 has more than enough power on the tank. The laptop boost 11 hours of battery life which is above 8 hours and 30 minutes of battery power on ThinkPad T460. Fortunately, you're getting a lot of features for just N200,000.
MacBook Pro (2012)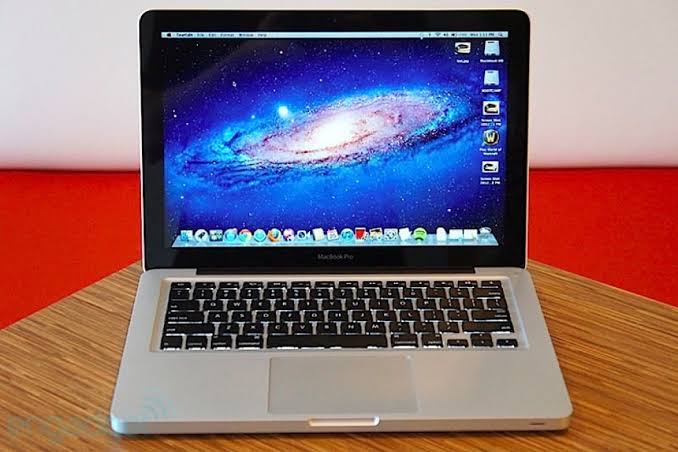 When the MacBook Pro with Retina display comes into the game, all other Apple's regular Pro come behind. After all, why would you choose them when you could get a brilliant 13-inches display with 1,600 x 900-panel resolution, 2.5GHz Core i5 processor, 4GB of RAM, and Intel HD Graphics 4000 graphics even for a cheaper price?
The 2012 Apple MacBook Pro has a similar design to its older 2011 models, sporting the same aluminum, backlit, unibody construction, island-style keyboard, and a glass trackpad. Also, the weight and dimensions still remained unchanged. The 13-inch MacBook Pro ships with double USB Type-C with lots of other familiar connection ports. However, there weren't any major changes in the MacBook Pro's keyboard and touchpad though they're two of the strongest features in Apple's arsenal.
Among other interesting features of this laptop are a 2.5GHz Core i5 processor, 4GB of RAM, and a 500GB hard drive. Why testing the laptop, we experienced zero lags even after opening dozens of Chrome tabs. Meanwhile, we have a significant graphics upgrade from 3000 to Intel HD Graphics 4000 GPU. Unfortunately, the absence of discrete graphics holds you back from any high-graphics game. However, you're not buying an N200,000 laptop as a gaming machine, but so far, it has a modest gaming performance.
The 13-inch MacBook Pro ships in a 7 hours battery cell. Unfortunately, this is a poor battery life compared to the 11 hours battery on the Dell Latitude 5480. However, that longevity is the same with other Macs, including the early 2011 Pro.
HP Pro x2 612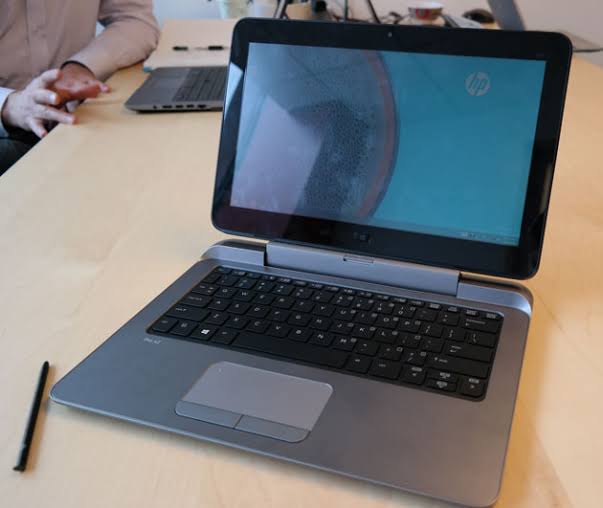 Nowadays, hybrid designs and 2-in-1 devices are becoming big deals but getting one for N200,000 might be the best thing that'll happen to you this year. Unfortunately, you can rarely find one for a business user who wants to take full advantage of carrying a tablet to the office and using it as a Windows PC while at home. However, HP is ready to fill that void with the launch of HP Pro x2 612. The HP Pro x2 612 offers a business laptop and tablet with a detachable design. It sports a 12.5-inch tablet with a docking keyboard for a richly-equipped business laptop.
Meanwhile, you can purchase the tablet separately as a standalone HP Pro Tablet 612. However, the laptop boasts of 12.5-inch touchscreen display with Full HD resolution, a Wacom digitizer, and a passive stylus. On the battery side, HP claims the laptop can last up to 8 hours of active power after a single full charge.
The HP Pro x2 612 ships in Intel Haswell processors and comes with numerous business laptop features like Intel vPro technology and TPM, a SmartCard Reader, a built-in fingerprint scanner, an optional Qualcomm Gobi 4G LTE modem, and an onboard microSD card slot. Meanwhile, the accompanying Power Keyboard will feature a series of connection ports including VGA output, dual USB 3.0 ports, a DisplayPort, and an SDcard reader.
Dell Latitude 7440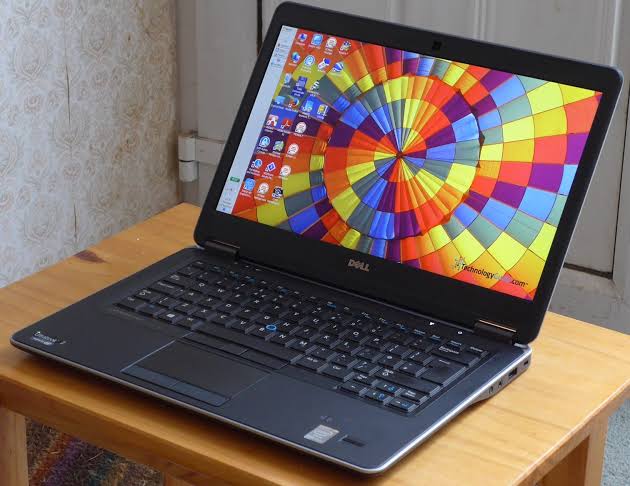 The Dell Latitude 7440 is another world-class business laptop you can buy for N200,000. This Ultrabook packs a lot of technology into its durable 3.9-pound frame. Interestingly, the Latitude 7440 sports a compact attractive all-black design with a sturdy soft-touch carbon fiber lid. Also, the keyboard deck has the same texture as its lid, thereby making it more comfortable for typing.
The Dell Latitude 7440's 14-inch touchscreen with 1920 × 1080 pixels resolution produced vivid colors, though not the brightest in its class but decent for a laptop of N200,000. Meanwhile, the touchscreen has a very fast response that's good for everyday use. We had no problem using pinch-to-zoom to enlarge images and selecting and moving tiles in Windows 8.
There are many things we like about Dell Latitude 7440, but its keyboard isn't among them. The traditional backlit keyboard is a bit flimsy while typing on, plus producing flex when we pushed down the G and H keys. Fortunately, the 3.5 x 1.8-inch touchpad was smooth and we experienced no latency while moving the cursor. We loved the solid feedback we got while using the touchpad's dedicated click buttons.
Meanwhile, the Dell Latitude 7440 ships in a 1.9-GHz Intel Core i5-4300U processor, along with 4GB of RAM and a 256GB SSD. This perfect combination of components enabled the notebook to multitask at ease without any slowdowns. We tested the processor by opening 10 apps including Internet Explorer, camera app, Windows Store, Bing, etc, and were amazed at how fast this laptop could be. On the battery side, the notebook's 4-cell 45 When battery lasted for 6 hours. This is all you'll be getting with just N200,000.
HP EliteBook Folio 9480m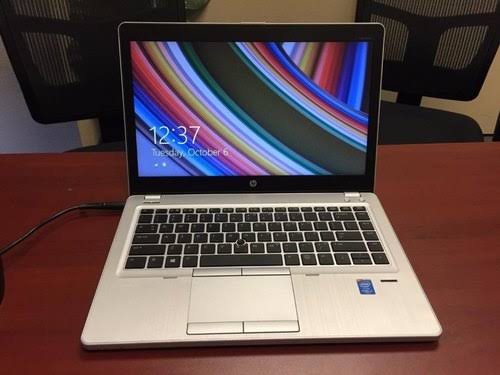 Ultrabooks are known to be good for traveling because of their lightweight and the HP EliteBook Folio 9480m doesn't fail in that. The 3.5-pound Ultrabook is equipped with a lot of plenty features in its thin factor. HP EliteBook Folio 9480m has a 14-inch display with 1366 x 768 pixels resolution, meaning it can display content at Full HD without any error or delay.
The Folio 9480m fully backlight keyboard makes it possible for you to work in dim light. Backlight keys are known to be power-consuming on Ultrabooks, but the Folio 9480m doesn't seem to suffer from this problem. On the battery side, the HP EliteBook Folio 9480m was able to maintain 11 hours of active battery life on our battery test that involves continuous movie streaming with the backlit keys fully illuminated.
The 2GHz Intel Core i5 4310U chipset delivers a super-fast processing speed and a robust 4GB DDR3 RAM. Also, the Folio 9480 packs in up to 256GB SATA storage. HP has included a ton of security options that come with Microsoft Windows. This includes File Sanitizer, SureStart, and HP Drive Encryption. Those who need two-step authentication should consider using the optional fingerprint reader.
Lenovo IdeaPad 100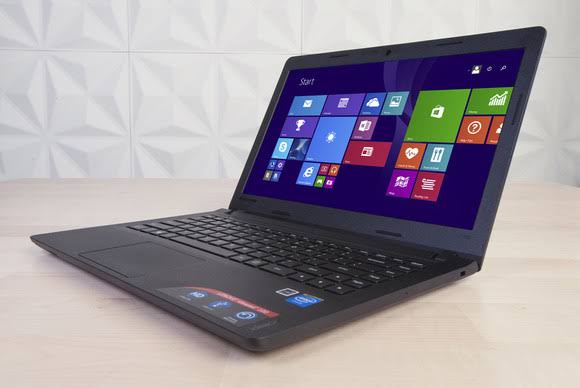 The Lenovo IdeaPad 100 is focused on satisfying those who want the best laptop features but are on a budget. This N200,000 laptop sports a 14-inch HD display with an Intel Celeron processor all into a slim, lightweight package. Interestingly, the IdeaPad 100 offers strong performance at a cheap price, but with mediocre battery life.
On the design aesthetics, the Lenovo IdeaPad 100 sports an all-plastic matte finish with a silver Lenovo logo perfectly positioned on the rear and a smooth black coating throughout. Meanwhile, the lid is highly textured but isn't fingerprint-resistant. At 13.4 x 9.3 x 0.8 inches dimensions, the IdeaPad 100 weighs 3.2 pounds which is very portable to carry around.
The 14-inch Lenovo IdeaPad 100 displays a 14-inch, 1366 x 768 pixels resolution which is vibrant enough for watching videos on YouTube, Netflix, and surfing the internet. Unfortunately, the display lacks a Full HD resolution, but it's still good when considering the price offer. However, the Lenovo IdeaPad packs a strong audio quality which despite not being loud enough, still delivers beefy rhythms.
On the performance side, the Lenovo IdeaPad 100 is powered by an Intel Celeron N2940 processor with 4GB of RAM. The laptop handles basic tasks at ease and we were able to use the machine to download a movie while keeping a dozen of Chrome tabs open. Unfortunately, budget laptops rarely double as a gaming machines, and the IdeaPad 100 didn't escape from that. Meanwhile, if you're taking the Lenovo IdeaPad 100 out of the day, make sure to bring a charger. Unluckily, the Lenovo Notebook lasted for only 4 hours 45 minutes on our battery test that involves video streaming and continuous web surfing over a Wi-Fi connection.
Acer Aspire E15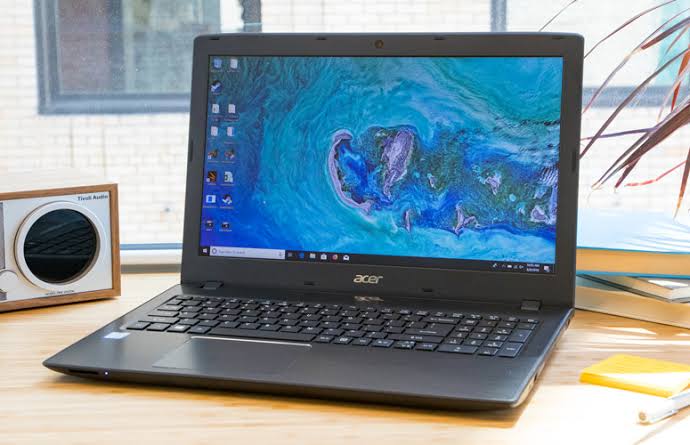 Once a while, a great laptop will come that'll defy its low price. Yet again, the Acer Aspire E15 is one of those laptops. The 15-inch Acer machine has a sharp FHD display, decent performance, and a variety of ports. Meanwhile, the laptop's keyboard is tactile and very comfortable to type on. Despite a few shortcomings, its battery life is decent compared to other cheap laptops.
The Acer Aspire E15 sports a big, heavy compact, but with a brushed metal texture that gave it a premium appearance. Similarly, the laptop is made of chunky plastic and coated in a dark gray lid with the Acer logo on the exterior part. At 15 x 10.2 x 1.2 inch dimensions and 5-pound weight, the laptop is heavier than VivoBook Flip 14 (3.2 pounds) and Spin 3 (3.8 pounds). However, the Acer Aspire E15 sports a standard clamshell design with a non-touch-screen display.
The 15-inch non-touchscreen Acer Aspire E15 is sharp, but not very colorful. Meanwhile, the 1920 × 1080p resolution is wide enough to stream movies on YouTube and Netflix comfortably. Also, the Acer Aspire E15 display reaches up to 227 nits of brightness but reproduces only 62.3% of the sRGB color gamut.
Fortunately, the Acer Aspire E15 keyboard is comfortable to type on with deep and fast key travel. Meanwhile, this Acer machine is equipped with an 8th Gen Intel Core i3-8130U CPU, 6GB of RAM, and a 1TB 5,200-RPM hard drive. When it comes to battery, the Acer Aspire E15 lasted for 8 hours and 45 minutes. These are pretty good for an N200,000 laptop,
HP 350 ProBook K4L55UT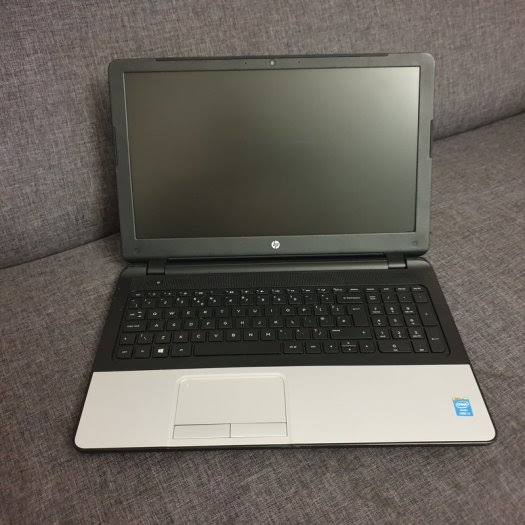 When it comes to productivity, the HP 350 ProBook K4L55UT is one of the few budget laptops focused on bringing the best service to business people. The HP 350 ProBook is equipped with a 4th Generation Intel i7 processor, Intel HD 4400 graphics card, generous 8GB RAM, and 500GB SATA hard drive. Fortunately, the HP 350 ProBook K4L55UT delivers solid performance on basic and highly demanding tasks.
The HP 350 sports a 15.6-inch high-definition non-touchscreen display with 1366 x 768 pixels resolution. However, Full HD panels are always preferred, but perhaps it's a little consideration when you check the price level. Unfortunately, the silver black HP 350 ProBook is a bit heavy weighing 5.1 pounds with 10.28 x 15.12 x 0.91-inch dimensions. Connectivity options on the laptop include two USB 3.0, DVD Super Multi Drive, Ethernet, HDMI port, Headphone/Microphone Combo Jack, one USB 2.0, and a microSD card reader.
The HP 350 ProBook comes with a dual-core Haswell Intel i7-4510U, 64-bit Windows 7 Professional operating system which is upgradable to Windows 8.1, 500GB SATA hard drive, and 8GB DDR3L SDRAM which is enough for all types of multitasking. Meanwhile, this HP machine is equipped with Intel HD 4400 graphics card which can deliver modest performance in advanced games, but in low settings.