14 Most promising Platforms for Urgent Loans in Nigeria Without Documentation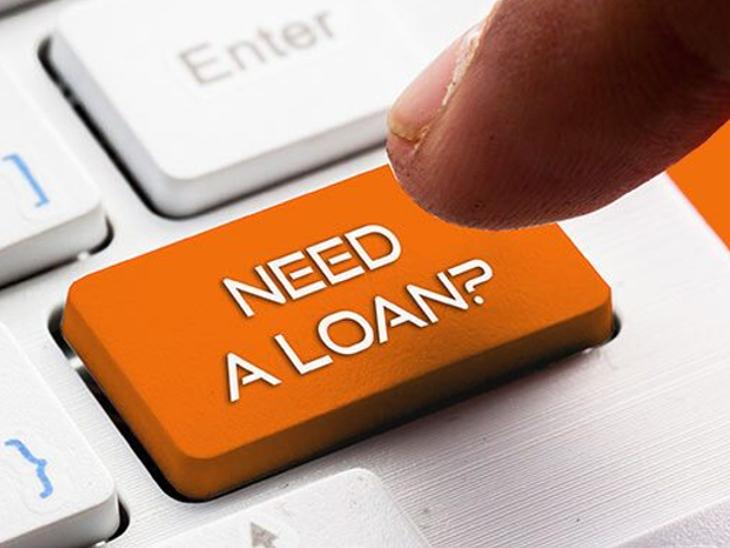 Due to desperation, an urgent loan in Nigeria without documentation comes to mind while searching for lending platforms, especially when you need money fast.
While loans can be acquired in many Nigerian banks, you'll be required to provide some documents such as an ID card, utility bill, and of course, collateral. However, you can get loans in minutes without all that with online loan apps and lending platforms.
Guiderspot has curated 14 of the best apps and platforms that give urgent loans in Nigeria without documentation. You don't need a bank statement to approve your loan application.
1. Fairmoney
Fairmoney is a top-rated lending app in Nigeria that gives loans without documentation or collateral. You can download the Fairmoney app, sign up, complete your details, and apply for a loan.
Within minutes, you'll get the money credited into your Fairmoney account. You can transfer the funds into your bank account or pay online, such as buying airtime, paying bills, etc.
Fairmoney offers low-interest loans for a period ranging from 1 to 18 months.
2. Carbon
By downloading the app, signing up, filling in your details, and confirming your phone number, you can get an urgent loan in Nigeria without documentation fast and efficiently on the carbon app.
Carbon offers users instant loans ranging from 1,500 to 1 million Naira for up to six months without any disturbance whatsoever. The carbon loan repayment method is also flexible, which makes it very popular among Nigerians.
3. FlexiCash By Palmpay
Palmpay is another popular banking app that offers online loans without collateral in Nigeria. In general, palmpay lets its users send and receive money, pay bills, buy airtime, invest, and lots more.
Android and iPhone users can get loans on Palmpay through its lending service called the Palmpay Flexi Cash. This service offers a reasonable loan amount based on your credit score/record using users' Palmpay details.
The better your credit score, the higher the loan amount you'll be offered. Flexi Cash loans last 15 to 30 days with a particular interest rate.
4. Irorun Loan App
Want a small online loan without collateral in Nigeria? Just download the Irorun App, sign up in seconds, apply for a loan, add the required personal details, and get the money disbursed in minutes. That's how the Irorun Loan App works.
The Irorun lending platform loan terms are very flexible, and they offer a relatively long loan tenure of up to 180 days with a fair interest rate.
5. QuickCheck Loan App
With QuickCheck, no long queues, wait times, and no collateral, documentation, or guarantor are needed to get an urgent loan. With just your smartphone, you can easily access quick cash loans credited straight into your bank account in minutes.
QuickCheck is a top-rated loan app in Nigeria. It is also very reliable, as it has over a million downloads on the google play store with tons of positive reviews. On the app, you can access instant loans worth up to 1 million Naira.
It also offers flexible payment terms that let you pay gradually for up to 1 year. When it comes to urgent loans without bank statements, salary slips, or income proof, QuickCheck is one of the best platforms to check out.
6. Lendigo
You can easily access a huge loan worth up to 10 million Naira on the Lending App without collateral.
This app offers loan seekers low-interest loans within minutes. Lendingo focuses on business loans, so you can get anything from 100,000 to 10,000,000.
Although this lending platform requires some paperwork for their considerable loan, you don't need a guarantor or collateral to approve your loan application once you meet their requirements and accept their loan terms.
7. NodCredit
NodCredit is another lending app that gives online loans without collateral in Nigeria. This platform offers mainly small loans to both employed and self-employed, business persons and corporates.
On NodCredit, first-time borrowers can get quick loans from N10,000 to N50,000. Returning customers can access up to N300,000.
This loan app offers a very low-interest rate ranging from 1 to 16 percent for up to 6 months with flexible terms.
8. Borome
If you're in need of an urgent loan in Nigeria without documentation, Borome offers instant loans ranging from 2,000 to 100,000 Naira. They have very flexible eligibility criteria for loans, and you can get it disbursed into your bank account within a few minutes after approval.
Borome loan interest rate is fair, and their repayment methods and terms are flexible. They increase your loan limit if you comply with their terms.
9. Blocka Cash
Blocka Cash is one of the few new loan apps in Nigeria without documentation that offers small loans to people. This app is available both on Play Store and App Store.
That means you can get a loan from Blocka Cash on both Androids and iPhones. Once you're 21 years of age and above, you can easily download the app, apply for a loan and disburse it into your account in minutes.
The platform offers relatively loan interest rates on loans. You can get a loan of up to 50,000 Naira from Blocka Cash for up to 6 months with flexible repayment methods.
10. Branch
The branch is a reliable online finance app that helps users with day-to-day financial transactions such as money transfers, savings, investing, airtime purchases, bill payments, and instant loans.
You can get an urgent loan in Nigeria without documentation using the Branch app. The platform offers a very interest rate and a flexible repayment method.
On the Branch online banking app, you can get a personal loan ranging from 2,000 to 500,000 in minutes. The app also offers an amazing loan tenure which usually ranges from 62 days to 1 year.
11. ALAT
ALAT has just covered you if you're looking for a reliable online loan without collateral in Nigeria. Launched by Wema, ALAT is Nigeria's first fully digital bank designed to help you schedule transfers, save money, pay bills, and take collateral-free loans.
Using this app, you can get granted a loan by registering, confirming your phone number and email, and then adding your personal details. ALAT offers terrific interest rates on personal loans and long loan tenure.
12. Aella Credit
Aella is one of Nigeria's most reliable and transparent urgent loan apps. This app offers Nigerians instant loans within just five minutes, and no collateral or documentation is needed.
All you need to get a loan from Aella is just to download the app from App Store or Play Store, create an account using your original details and apply for a loan. This app offers a huge loan amount with a relatively long tenure.
Aella Credit is one of Nigeria's few apps for an online business loan without collateral.
13. Renmoney
With over 500k downloads and lots of positive ratings, you can be assured of getting an urgent loan in Nigeria without documentation. Renmoney is another online banking app that offers a collateral-free loan ranging up to millions of Naira for a long tenure without frequent disturbance.
The Renmoney loan app is available for both Android and iPhone users. It offers a fair interest rate ranging from 2.4% – 9.33% for up to 24 months.
Like Branch, you can also use the Renmoney app to pay bills online, buy airtime, and much more.
14. Umba
If not the best, Umba is undoubtedly one of the best urgent loan apps in Nigeria without documentation. It offers some of the best loan terms, including no late fees policy, no rollover charges, and no origination fees.
By linking your bank account to assess your credit score, you can get an instant loan worth up to 300,000 Naira with an interest rate of about 10% to 21% for a period ranging up to 62 days. Umba offers very flexible loan repayment methods, so you have nothing to worry about.