StarTimes Monthly Subscription Packages Nigeria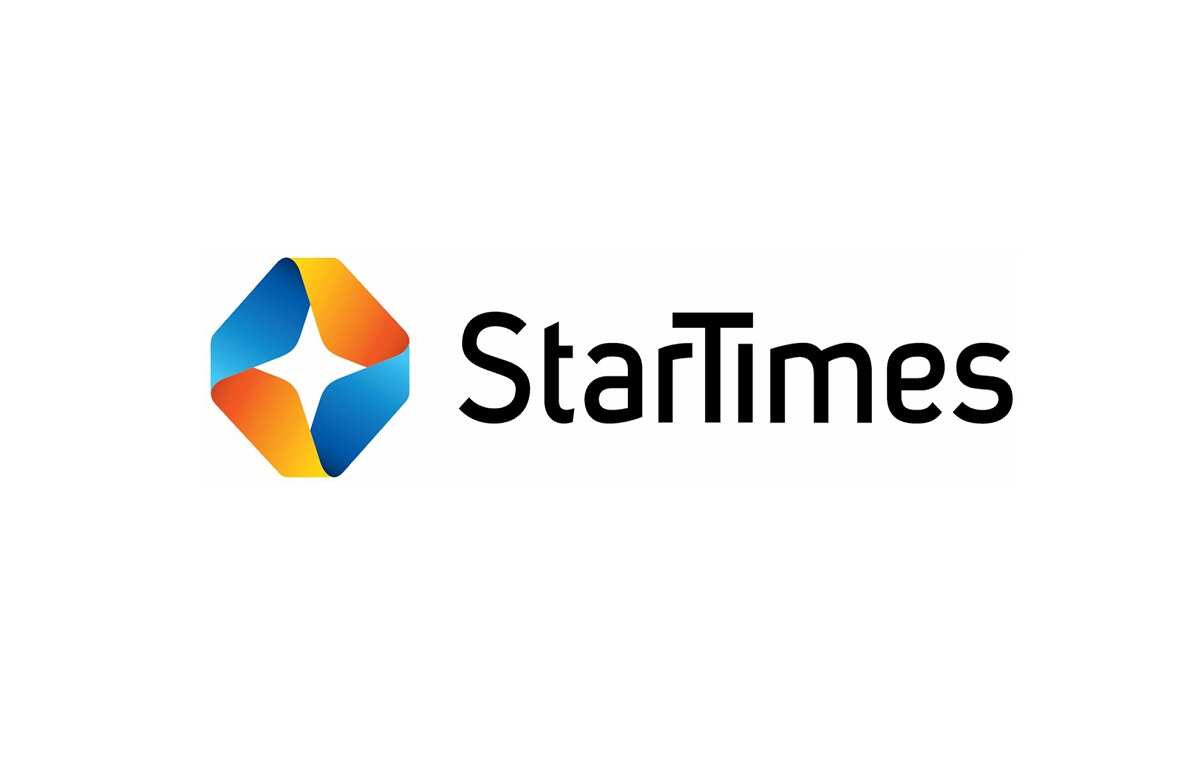 Do you want to subscribe to Startimes monthly and are curious about how much it will cost you? Here is the price breakdown, starting with the initial admission fee and ending with the ongoing monthly fee.
StarTimes is a low-cost digital pay TV service with many channels available in a few places in Nigeria. StarTimes Media runs the TV company StarTimes. They are a division of Startimes Media that operates as Startimes Nigeria in Nigeria. Nigeria, Tanzania, Kenya, Rwanda, Uganda, Guinea, the Central African Republic, and Burundi are the eight African nations where StarTimes has a customer base.
StarTimes was founded in China in 1988. They started operating in Nigeria in 2010 and provide PayTV at a reasonable price. This guide covers the StarTimes monthly subscription costs and channel lists for each Startimes subscription bundle.
StarTimes Channels
ST  World Football HD.
ST Novela Plus.
ST Kids.
TNT Africa
Nickelodeon.Toonami.
TDC.
Startimes Decoders
When you purchase a StarTimes decoder package, you also receive a free 30-day Nova Startimes package, a 10 m long outside antenna that is simple to hang, and one StarTimes remote control.
It is preferable to get an external antenna, which is supplied separately, because there are occasions when you may not obtain a strong signal to view stations in your location. You have a choice between a Startimes-branded satellite receiver and an outside antenna.
The Fee For Access
You need to be in a coverage region to view StarTimes. Currently, Lagos, Abuja, Kano, Aba, Benin, Enugu, Ilorin, Jos, Kaduna, Kano, Markurdi, Onitsha, Port Harcourt, Sokoto, Uyo, Yola, and Ibadan all have access to the StarTimes signal.
A StarTimes set-top box (DVB-T2 decoder) and an antenna are required. Additionally, you must purchase a StarTimes subscription plan.
You can get a StarTimes decoder with a remote, an indoor stud antenna, and a one-month complimentary StarTimes subscription to a bouquet from the Pay TV service for an initial payment of 8,900 Naira.
You will need an external antenna (available separately) for improved reception and a more pleasurable Startimes Subscription if the signal in your area is weak.
Currently, the outdoor antenna costs 1,900 Naira. Therefore, the initial subscription fee for Pay TV service in Nigeria is either Naira 8,900 or Naira 10,800 Naira.
StarTimes Subscription Prices 2022
There are four StarTimes subscription packages if you're using a dish and three StarTimes subscription packages using an indoor or outdoor antenna. These are their antenna-based subscription costs per month:
₦ 900 for the StarTimes Nova Package
₦ 1,850 for the StarTimes Basic Package
₦ 2,750 for the StarTimes Classic Package
For a subscription-based on a satellite dish, these are the Startimes monthly prices:
₦ 900 for the StarTimes Nova Package.
₦ 2,500 for the StarTimes Smart Package.
₦ 4,900 for the StarTimes Super Package.
₦ 7,800 Chinese StarTimes Package.
Startimes Antenna Decoder Bouquet
There are 3 bouquets for Start Antenna Decoder: Nova Bouquet, Basic Bouquet, and Classic Bouquet.
1. Startimes Nova Bouquet (N900/month)
The Nova Bouquet for Startimes Antenna costs N900 per month and gives you access to 34 TV channels. Some of the channels included are:
1. Jimjam
2. St Dadin Kowa
3. E-stars
4. Orisun
5. Farin Wata
6. Nta Knowledge
7. Wap Tv
8. Cgtn
9. Nta Hausa
10. Nta Yoruba
11. Nta Igbo
12. Liberty
13. Amc
14. St Sports Focus
15. St Zone
16. Awa Tv
17. St Kungfu
18. Emmanuel Tv
19. Tvbc
20. Rave Tv
21. Nigbati
22. Plus Tv Africa
2. Startimes Basic Bouquet (N1800/month)
The Basic Bouquet for Startimes Antenna costs N1800 per month and gives you access to 77 TV channels. Some of the channels included are:
1. St Novela E
2. Bbc World News
3. E. Tv
4. Star Plus
5. St Rise
6. Nta E
7. Nickelodeon
8. Tbn
9. Zee Cinema
10. Al Jazeera
11. Nta Parliamentary
12. Amc Movies
13. St Sports Premium
14. Cgtn Documentary
15. St Gospel
16. St Sports Arena
17. St Sino Drama
18. St Yoruba
19. St World Football Hd
20. Cnbc
21. Isi Mbido
22. St Naija
23. Arewa 24
24. Star Life
25. St Sports Life
3. Startimes Classic Bouquet (N2500/month)
The Classic Bouquet for Startimes Antenna costs N2500 per month and gives you access to 105 TV channels. Some of the channels included are:
1. Fine Living
2. Fox News
3. Mtv Base
4. St Bollywood
5. Eurosport News
6. Id
7. E!
8. Amc Series
9. St Adepa
10. Ngw
11. Ngc
12. Espn
13. Fox
Startimes Dish Decoder Bouquet
For the Startimes Dish, there are 4 bouquets: Nova Bouquet, Smart Bouquet, Super Bouquet, and Chinese Bouquet.
1. Startimes Nova Bouquet (N900/month)
The Nova Bouquet for Startimes Dish costs N900 monthly and gives you access to 50 TV channels. Some of the channels included are:
1. E. TV
2. ST DADIN KOWA
3. SILVERBIRD TV
4. CHANNELS
5. E-STARS
6. ORISUN
7. FARIN WATA
8. TVC NEWS
9. IQRAA
10. WAP TV
11. AIT
12. WAZOBIA TV
13. DOVE TV
14. DA VINCI
15. SMILE OF A CHILD
16. ST SWAHILI
17. ST SPORTS FOCUS
18. ST ZONE
19. AMC MOVIES
20. NBS TV
21. CGTN DOCUMENTARY
22. MINDSET LEARN
23. ST GOSPEL
24. CHANNEL TEN
25. CNC WORLD
26. CCTV 4
27. ST KUNGFU
28. EMMANUEL TV
29. CGTN F
30. NIGBATI
31. PLUS, TV AFRICA
32. NTA SPORTS 24
2. Startimes Smart Bouquet (N2200/month)
The Smart Bouquet for Startimes Dish costs N2200 per month and gives you access to 87 TV channels. Some of the channels included are:
1. FINE LIVING
2. JIMJAM
3. BBC WORLD NEWS
4. ST AFRICA
5. ST BOLLYWOOD
6. ST RISE
7. NICKELODEON
8. NIGEZIE
9. ZEE CINEMA
10. AL JAZEERA
11. FRANCE 24 E
12. FASHION ONE
13. ST SA MUSIC
14. ST SPORTS ARENA
15. ST SINO DRAMA
16. E!
17. AFRICA NEWS
18. ST YORUBA
19. ISI MBIDO
20. ST NAIJA
21. TRACE MZIKI
22. AREWA 24
23. ST KIDS
24. EWTN
25. DW
26. STAR LIFE
27. AMC SERIES
28. ST SPORTS LIFE
29. ST ADEPA
30. NGW
31. ESPN
32. ST NOVELA E
3. Startimes Super Bouquet (N4200/month)
The Super Bouquet for Startimes Dish costs N4200 per month and gives you access to 107 TV channels. Some of the channels included are:
1. BLOOMBERG
2. FOX NEWS
3. MSNBC
4. MTV BASE
5. STAR GOLD
6. ST MOVIES PLUS
7. BABY TV
8. ST SPORTS PREMIUM
9. ST SOUL
10. FUEL TV
11. CLASSICA
12. ID
13. ST WORLD FOOTBALL HD
14. ST NOVELA E PLUS
15. ST NOLLYWOOD PLUS
16. EBONY LIFE
17. NGC
18. FOX
4. Startimes Chinese Bouquet (N6600/month)
The Chinese Bouquet for Startimes Dish costs N6600 monthly and gives you access to 127 TV channels. Some of the channels included are:
1. 福建卫视
2. 浙江卫视
3. CHINA MOVIES CHANNEL
4. 北京卫视
5. 天津卫视
6. PHOENIX INFO
7. CCTV 4
8. CTI ASIA
9. 凤凰CNE
10. ST KUNGFU
11. HUNAN WORLD
12. 江苏卫视
13. 东方卫视
14. CCTV 娱乐
15. 南方卫视
16. 中国影视
17. CCTV 13
18. CCTV 6
19. CCTV 5+
20. CCTV 9
People Also Ask
How Much Is StarTimes Monthly?
Paying Ksh 599 per month is all that is necessary to gain access to all of these stations. Additionally, you can pay a weekly charge of Ksh 220 or a daily rate of Ksh 60. The Classic Bouquet is the most expensive StarTimes package that can be bought in Kenya.
How Much Is The Start?
Let's look at the prices of the various Startimes packages:
Classic: ₦2,750.
Basic: ₦1,850.
Nova: ₦900.
How Much Is StarTimes Monthly Subscription In Kenya?
Additionally, StarTimes Kenya features an HD Combo decoder for DTH and DDT channels. The decoder costs Ksh 1,999 and comes with one month's worth of free DTH Super Bouquet and DTH Unique Bouquet.
Conclusion
Similar to DSTV, Startimes has launched a satellite TV service. Although it calls for a satellite dish, it offers the same bouquets as the standard service. The StarTimes monthly subscription of this dish system is a 9,900 Naira startup fee and a free trial month.