Complete Guide; How to Make Minimie Chin Chin At Home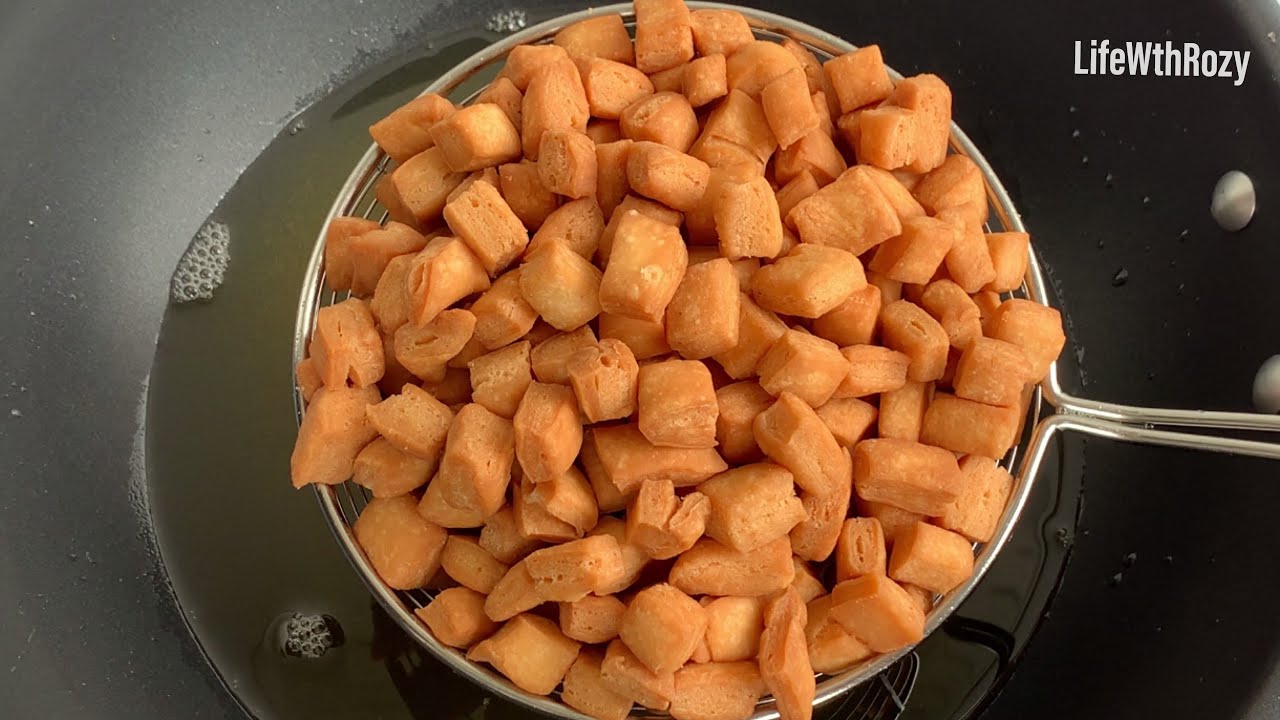 For decades, Chin Chin has been a signature snack in Nigeria. The 'legendary' snack is sold almost in every supermarket outlet across the country.
It is a fried snack that is not only popular in Nigeria but also in West Africa. It is similar to the Scandinavian snack klenat, a crunchy, doughnut-like confectionary that can either be baked or fried with a dough of wheat flour, and other customary baking items.
Nigeria's famous Chin Chin may contain spices and flavors like cinnamon, ground nuts, ginger, chili, and nutmeg (an amazing spice that has a long list of health benefits). A traditional Nigeria Chin Chin is made from a basic combination of sugar, flour, and milk. Other optional ingredients like egg, baking powder, and nutmeg, can also be used based on preference.
The snack is mostly served to guests at any event. In addition to serving wraps of Chin Chin as a replacement for other titbits, the snack helps during wonderful moments like movie nights.
Like popcorn, the popularity of Chin Chin is fast rising and there are some good reasons why reaching for the snack is always a good idea. It is very easy to prepare and be served as an appetizer.
Nigerian Chin Chin Recipes
The ingredient includes wheat flour, sugar, a pinch of salt, baking powder, butter, egg, milk, water and oil.
Below is a standard measurement for a smaller quantity of chin chin, depending on the quantity you wish to make.
1. 500g All purpose wheat flour
2. 150g cup sugar
3. Pinch of Salt
4. 1 ⁄ 2 teaspoon baking powder
5. 115g cold butter
6. 2 eggs (egg white)
7. 150ml Liquid milk or 2 tp dry milk
8. 60cl oil for frying
Note: You can increase the quantity of the aforementioned ingredient as desired.
How to Make Chin Chin – Procedure for Preparation
Mixing Nigerian chin chin dough doesn't necessarily require a food processor. All you need to do is just add the ingredients and gently knead until you achieve the desired result.
Below are the steps you should take if you really need to come up with a yummy chin chin snack.
Step 1: Mix the dry ingredients together; sift and mix the flour, salt, sugar, and baking powder in a clean stainless, plastic, or glass bowl.
Step 2: Put the butter into the dry mixture and rub in until it looks like breadcrumbs
Step 3: In a separate bowl, mix the liquid milk and eggs together and pour them into the dry mixture. Roll it into a smooth dough and let it rest for about 15 minutes.
Step 4: Roll out the dough on a floured surface with a rolling pin. Cut the dough into desired shapes and sizes and fry until they turn brown.
Strain the fried product on a strainer lined with a paper towel and allow it to cool. Then move the snack into a dry and airtight container and store it in a cool dry place.
How to Fry Crunchy Chin Chin
If you must come up with a tasty and 'perfect' snack, you need to regulate the temperature of your oil by lowering the heat when scooping out the ones that are ready. If not you might probably be the only one to 'enjoy' the chin chin.
Don't fry too many of them at a time. You have to fry it in batches. This is to avoid coming up with oil soaked snack. Secondly, overcrowding the frying pot makes the chin chin stick together, which is not really a good thing. Trust Nigerians, if it is bad, nobody comes around it.
It normally gets burnt very fast if the heat is much. So ensure to stay around the fire and give the task a maximum attention. Frying it requires constant attention. It is not the time to watch movies, play games, or hook up with old friends and pal on social media.
In Nigeria, chin-chin is traditionally made with hard dough, so many people enjoy the snack when it's hard and yummy. Ensure to monitor it when frying so as not to scoop out a 'soft' or 'stony' chin chin. No matter how crunchy your chin chin comes out, if it is too soft or hard, it renders your effort fruitless.
Chin chin is always an ideal snack for your visitors. So ensure to store it in an airtight container if you really want it to last for weeks or months