8 Best Private Universities In Lagos State Nigeria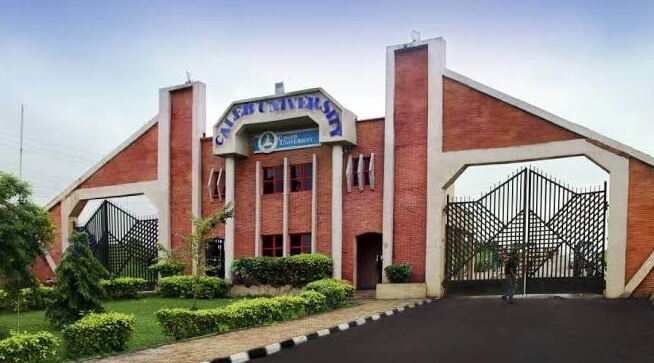 Lagos state is regarded as Nigeria's center of excellence. The state, formerly the country's capital, is the country's largest revenue generation and one of the most populous states in West Africa. Known for its beautiful buildings, nightlife that blends into the morning, and yellow buses, Lagos state also hosts some of the country's finest private universities.
In this article, we explore some of the best privately owned universities in Lagos state, their fees, and the different factors that make them stand out from the others in the country and the continent, as well as keep reading.
Private Universities in Lagos State
The western part of Nigeria is known for having the most universities. Lagos state contributes to this by boasting over seven privately owned universities in the country. Some of these universities include;
Pan-Atlantic University
Caleb University
Anchor University
Babcock University
Christopher University
Redeemer's University Nigeria
South Western University
Augustine University
Let's take a closer look at each of these schools and what they offer to students looking to gain admission into them;
1. Babcock University:
Another mission-owned university. Babcock is one of the country's most notable private universities. Ranked 24th in Nigeria and amongst the first 150 universities in Africa, the university is clearly amongst the best.
Babcock university is located in Illishan-Remo, Nigeria, and has grown since its inception in 1959 to host over 20,000 students on campus. The Seventh-day Adventist Church, under the leadership of Bassey Effiong Okon Udoh, owns the university. The university has a motto tagged Knowledge, Truth, and Service, the three guiding principles on which the university was founded.
Babcock has a total of eight departments and two faculties, which cater to both the undergraduate and postgraduate arms of the school. Some of its notable alumni include; Adenike Akinsemolu, a leading expert in the country on environmental sustainability; Olumide Oworu, Nigeria's actor and model; Beverly Osu, another popular actress and model, and Davido, a global afrobeat artiste.
2. Christopher University:
Christopher university is another known private university in Lagos State. The university was founded in 2015. Recently, the university gained its operation license and accreditation from the federal government of Nigeria.
Christopher university is located in Mowe and remains one of the top privately owned universities in Lagos state.
3. Pan-Atlantic University:
The Pan-Atlantic University is owned by a non-profit organization registered in Nigeria under Pan-Atlantic University Foundation (PAUF) designation. Established in 2002, the university has remained one of Nigeria's leading universities in quality education and delivery system. It is also one of the schools in Lekki, Lagos, Nigeria.
Ranked within the 30th percentile, the university has become a pioneering force in Nigeria's educational system. Approved in 2002 by the government of Nigeria, with the commencement of its first campus the year after, located in Ajah Lagos. And a few years later, in 2010, the Lekki campus kick-started.
The university boasts of notable alumni networks such as; Ubong king, Femi Jacob, Babajide Sanwo-Olu, the governor of Lagos State, and Ibukun Awosika, a member of the Binance advisory board for Africa.
4. Caleb University:
This privately owned university can be found in Lagos state, Nigeria. Owned by Oladega Adelowo Adebogun, a known entrepreneur and administrator. Caleb university was established in 2008 and has since become one of the country's top universities for students looking to study in any one of its departments.
The school offers programs in Engineering, business, and management. And runs with the motto, "for God and Humanity," a tagline that makes her stand out among other schools. Caleb university invests in its students the willingness and drives to transform and empower humanity, positively impacting the environment.
5. Anchor University:
Deeper Life Christian Ministry, a foremost Christian institution in Nigeria, owns Anchor University. The university can be found in the city of Ipaja, Lagos. The university gained its operations license in 2016 after an initial setback in 2012.
With programs such as; Accounting, Economics, and Mass Communication, the university continues to produce excellent academic products. The university students are branched into its three faculties; Humanities, Natural and applied science, and the Social and Management Sciences.
Under the Deeper Christian Life Ministry, the school is chaired by Dr. William Kumuyi as its chancellor, while Joseph Afolanya serves as its present Vice-chancellor. The school is ranked 86th in the country, according to the National University Commission (NUC).
6. Redeemers University:
The Redeemed Church of God, Nigeria, owns the Redeemer's University. The church remains one of Africa's largest and, by such influences, has grown the university to become one of the biggest and best in Nigeria.
Established in 2005, Redeemer's University is ranked as Nigeria's 2nd best Private university and comes within the 714th percentile globally. Redeemers have her former in Mowe, Lagos state, but moved to a permanent site in Ede, Osun state, although she retains the former campus for certain operations.
The university boasts over eight (8) faculties and a postgraduate college offering a plethora of degrees which kickstarted in 2013. Some very notable alumni of the university include; Debo Marconi, social media influence and comedian; Kiddominant, a seasoned music producer; and several others.
Some other notable universities in Lagos state include;
South Western University
Augustine University
Both of which are accomplishing amazing feats in the educational industry.
What are some other top private universities in other parts of Nigeria?
Covenant University
Bowen University
Afe Babalola University
Bells University of Science and Technology
Baze University
In Conclusion
Attending a private school in Nigeria can be rewarding to the student. Private schools are shielded from strikes, lecturer extortion, and other malpractices experienced in government-owned institutions. However, the cost and monetary value can be discouraging to those who cannot afford the fees and other financial requirements.
Attending schools in Lagos also offers a lot of benefits to the students. Lagos provides a conducive and safe environment for universities. With all its amenities and development, the state can also be advantageous to these schools, enabling them access to needed materials.