Polystar Home Theatre Specification & Price in Nigeria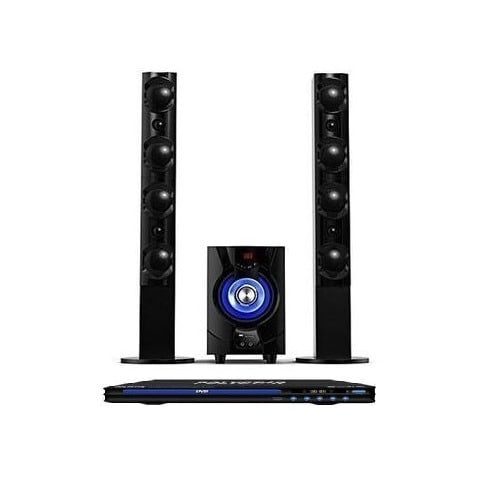 Although Polystar is not the most well-known name in Home Theatres, it certainly ranks among the most reliable and the best. Polystar home theatres have a classy design but are also known for their durability and ruggedness. Polystar home theatres have become popular in Nigeria and are warmly welcomed by the local market.
This post will highlight the brand's most popular products and how high they sell in today's market.
Other Polystar Products are also available in Nigeria.
Polystar provides a variety of electronic products for Nigerians. Here are some of the products:
L.E.D. TVs

LCD TVs

3D T.V.s

Smart T.V.s

Home Theatres

Gas cookers

U.P.S.

Washing Machines

Table Gas

Industrial Fans

Fridges

Deep Freezers

DVD players

Electric Irons

Microwave Ovens

Air Conditioners

Water dispensers
Polystar Home Theatre Features
These are some features you will find on various Polystar home theatres. While you might not find one with all these features, you will most likely get one with some. Before you make a purchase, be sure to verify the features of the model you like.
L.E.D. Display

USB input

F.M. Stereo

Progressive Scan Function

Bluetooth Audio Streaming

Compatibility DVD/CD/WMA/MP3

HDMI Cable

Satellite Speakers and Subwoofers

SD Card Reader

Remote Control

Parental lock

LCD Display
How Much is Polystar Home Theatre Price in Nigeria?
Polystar home theatres have begun to gain ground in today's sound system market. These sound systems have many options, including different designs and sound output. The price of these sound systems is determined by their sound quality, output rate, and size. It is not dependent on the year they were made. Prices can also depend on the features of sound systems.
We will examine the prices for various models and types of Polystar home theaters.
Bluetooth Home Theatre System with HDMI, NGN28,000 – NGN40,000

Bluetooth DVD Home Theatre + (DVD Player/Radio FM Player, MP3/MP4 Player. USB, HDMI, SD Card): N40,000 – N45,000

Mini Hifi Bluetooth Sound System With Built-In Amplifier & HDMI Cable: N40,000-N50,000

Home Theater System (Bluetooth, USB Input): N22,000 to N30,000

Home Theatre Music System: N25,000-N35,000

Bluetooth Sound System with Built-In Amplifier and Free DVD: NGN40,000 – NGN55,000

Home Theatre with USB and Dvd Player Attached – NGN22,000 – NGN30,000

Home Theatre System DVD/5.1CH – N25,000 – N30,000

Mini Home Theatre 3.1CH Micro Set + 3 Speakers, FM Radio, and Bluetooth: NGN30,000 to NGN35,000

Surround Sound Home Theatre – Powerful Surround Sound Home Theatre: From NGN38,000 to NGN45,000

Mad Beat Ultra-Filtered Sounds Home Tall Boy Theatre: From NGN42,000 to NGN55,000

Polystar Combo Home Theater: NGN22,000 – NGN35,000

High-powered Bluetooth Tower Speaker Home Theater System: NGN50,000 to NGN55,000

5.1 CH DVD Home Theater System: NGN40,000 – NGN45,000

Dvd Tallboy Home Theatre System: NGN40,000- NGN50,000

Super Home Theatre Music System: From NGN42,000 to NGN55,000

2.1 CH Powerful Bluetooth Theatre Home Theatre: NGN23,000 – NGN28,000

Portable 7″ Combo DVD: NGN25,000 – NGN30,000

Super Ultra-Filtered Home Theatre + Powerful DVD: NGN50,000 – NGN60,000

DVD Super Woofer Home Theatre: NGN40,000 – NGN50,000
You can purchase these home theatres from many sources. Online purchase is possible through platforms such as Jumia and Konga, Kara, Fouani, and Fouani. Some offer pay-on delivery, while others require payment online before delivery.
They can also be purchased at your local store. You can find the brand in any electronic store. Polystar is a well-known brand in Nigeria. You will not have any trouble finding its products at an electronic store.
You should only shop at the official outlets if you are very certain that you will get the actual product. Below are the addresses for some of their outlets.
Factors that Influence the Price
You'd be surprised at the differences in the price of these home theaters if you inquire about them. Many factors can explain this price variation. These are just a few of the elements.
Exchange rate: The dollar-to-naira exchange rate significantly impacts the prices. Sound systems will be more affordable and convenient when the exchange rate is low. However, they will be more costly if the exchange rate rises. These products are partly (or entirely) manufactured in Nigeria but imported from other countries.
Features The higher the feature count, the more expensive it will be. However, the smaller the features, the cheaper they are. In most cases, a home theatre that includes DVD, HDMI, and other functionalities will be more costly than one without them. When choosing which home theatre to purchase, consider the features, especially if your budget is tight.
Location These sound systems may be more affordable in certain parts of Nigeria than in other areas. These sound systems are more expensive to transport to these areas after they have been imported. It should not surprise that they are cheaper in Lagos than in Borno.
Polystar Offices Nigeria
The brand has many locations in Nigeria, as mentioned above. These are the official Polystar locations in Nigeria.
Polystar Offices Lagos
Plot 1, Block 128, Lekki Phase 1, Eti-Osa Local Government, Lekki, Lagos

No 32 – 40, Dada Street, Ojo, Lagos

H32/33, Ojo Igbede Road, Alaba International Market, Ojo, Lagos
Polystar Office Enugu
Complex of Old International Trade Fairs by Polo Park Mall Abakaliki Road G.R.A. Enugu
Polystar Office Port Harcourt
No. No. 13, Agip Road Port Harcourt Rivers
Contact Information for Polystar
Website: http://www.polystarelectronics.com

Email: 21******a5a@4***2.com

Phone: +2348033049901
Final Take
The home theatres from Polystar are very affordable, as you can see from the price list. These prices are available in all areas of the country. Prices you receive will vary depending on many factors, including the location of the seller and the exchange rate. This list can be a guideline to help you know what to expect when shopping for your next sound system.