Hp Spectre x360 Full Specification & Price In Nigeria
hp spectre x360 price in Nigeria is NGN1,229,000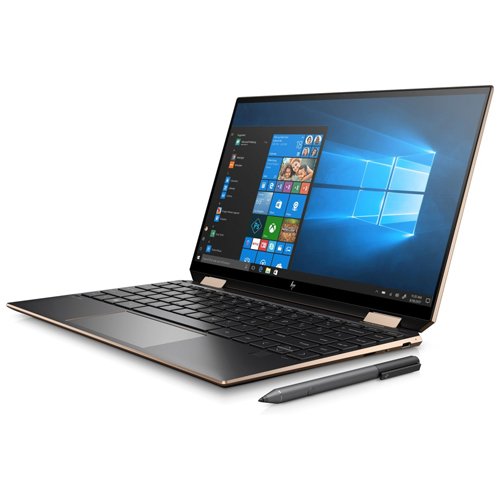 The Spectre line has never been HP's attempt at entry-level laptops, so it's no surprise that the 2022 Spectre x360 lineup isn't going to come too cheap, but that doesn't mean it's a bad deal. You'll be getting an absolutely gorgeous laptop for your money, with a sleek and professional design that's got some unique touches.
The keyboard's great, the display is simply luscious (and its touch-screen options are fabulous too) while HP's made some very welcome upgrades in the now all-important webcam department. If other laptop makers can match its camera-masking solution we'll be living in an easier world, that's for sure. For now, it looks likely to be another hit.
For
Lovely design
New hardware camera block
Slick convertibility
Design
13.5-inch display
11.73 x 8.68 x 0.67 inches
Comes in black, blue, and silver
A 13.5-inch laptop can increasingly feel like the default size for most workers who need to be able to both sit and work on a machine for a few hours and slip it into a backpack or bag to take it on a commute or work trip at any point.
The new Spectre x360 feels like it'll work nicely in both cases, weighing just a shade over 1.3kg and therefore being light enough to cart around without any effort at all.
The sleek looks of previous generations haven't been tweaked too heavily, either, although some edges have been rounded off slightly – the main design changes comes in the form of a new deep blue colour, which has immediately taken its place as the most desirable option to our eyes.
P
Some other changes come on the keyboard, which has a slightly new layout thanks to the addition of a couple of new keys. The one that impressed us the most is also coming to a range of other HP laptops including the new Envy models – a camera blocker.
Just tap the key on your keyboard and you'll be able to see the webcam above the display be obscured by a grille, and turned off on a software level – this is a great touch for workers who value privacy when they're not on a call, which we'd imagine is most people.
There's also a shortcut to a new dashboard-like hub that HP is hoping will make it easier for people to access things like power-saving modes and controls without needing to delve too deeply into Windows' more complex settings menus.
Flipping the laptop round into its tablet orientation is as easy as before, with HP's hinges among the best in the business, and the laptop's light and slim enough to work really nicely in that mode whether it's propped up or on your lap.
The changes aren't huge, but the Spectre lineup was already in a good place, so we'd call this a case of something that wasn't broken is left unfixed.
Specs and performance
12th Generation Intel Core i7-1255U or i5 1235U
8, 16 or 32GB RAM
512GB, 1TB or 2TB SSD
Display: Up to 3000×2000, up to 1000 nits brightness, up to HDR 500 and 100% sRGB/100% DCI-P3
Where the Spectre x360 makes its most telling upgrades is under the hood – the specs have been given a nice bump, not that they've been lacking in the last few years.
You can get 12th-generation Intel chips now for raw speed, and that should be more than enough to power most people's productivity. There's the potential for plenty of RAM and storage, too.
The display options start at 1920 x 1280 and looked gorgeous at that level, but the most expensive option will top out at 3000×2000 for a level of detail you might now have known you'd ever need.
POCKET-LINT
The display was bright and lovely to use even in an extremely bright room on a sunny day, so we wouldn't anticipate any issues with brightness at all, while colour and resolution were both looking absolutely lovely.
HP's noticeably improved the webcam to make video calling a far more pleasant experience, and its tracking tech means you can move around the frame and it'll follow you in a useful way, something that's not too unique at this point but still welcome.
Performance isn't something we could really assess in a hands-on but it felt snappy in the brief time we did have, swapping between applications without any hitches at all. We'll be able to dig into this more when we can get a full review ready.
How Much is hp spectre x360 price in Nigeria: NGN1,229,000
Currently, the hp spectre x360 price in Nigeria is NGN1,229,000 and is Available inSlot, Jumia, and some offline stores across Nigeria.
To recap
This looks like an absolute winner from HP, building on a superb foundation and making some telling tweaks with a lovely new color to pick as well.