8GB Ram Laptop Specification & Price In Nigeria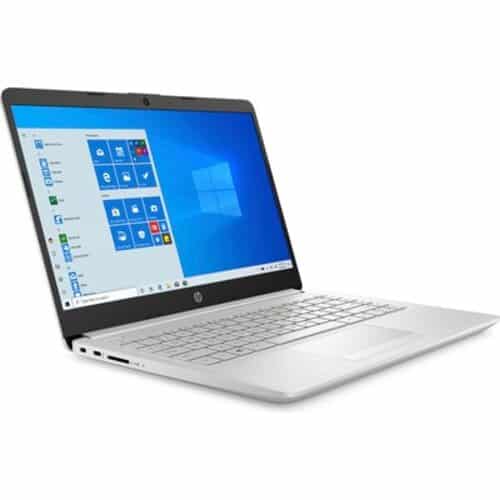 In this article, we'll look at 8GB RAM Laptop prices in Nigeria. RAM is the working memory for your computer, it is an important specification to consider when buying a laptop because it improves the computer's speed and overall performance.
It is important to have sufficient RAM on your computer however this depends on the kind of task you want to perform. For instance, gaming laptops and laptops for students who intend to learn programming or video editing require more random access memory to function properly. For this reason, the demand for 8GB ram laptops in Nigeria is rapidly increasing. The HP Pavilion and MacBook Pro are good examples of laptops with high RAM.
To help you make a choice on the best 8GB RAM laptops to buy in Nigeria, this post will also provide a buying guide along with the specifications of these laptops.
8GB Ram Laptop Specification & Price In Nigeria
Lenovo Ideapad Intel Celeron 1TB HDD 8GB RAM Win 10 NGN158,990
Hp 14 Intel Celeron N4020 8GB RAM 1TB HDD Windows 10 NGN168,475
Hp 15 Intel Pentium Quad Core 8GB RAM – FingerPrint Reader- 1TB HDD Windows 10 NGN227,710
Hp 15 Touchscreen, Intel Celeron N4020 8GB RAM, 1TB HDD, Wins 11 NGN200,475
Hp Notebook 15 INTEL CELERON N4020 8GB RAM -1TB HDD Windows 10 NGN185,475
Lenovo V14 AMD RYZEN 3 3250U 1TB 8GB RAM 14.0″SCREEN WINS 10 NGN204,475
Hp 14 Inch AMD RYZEN™ 3 – 2.6GHz – 3.5GHz – 8GB RAM 1TB HDD Windows 10 NGN231,844
Lenovo Ideapad Intel Celeron 1TB HDD 8GB RAM Win 10 NGN165,844
Hp Pavilion 15 Intel Pentium Quad Core 8GB RAM – FingerPrint Reader- 1TB HDD Windows 10 NGN256,292
Hp ENVY X360 15-ed1029nia – 15.6" FHD TOUCHSCREEN 11th Gen Core I5 512GB SSD 8GB RAM FINGERPRINT WIN11 NGN600,000
Hp PAVILION GAMING 15 CI5-10300H 8GB RAM 1TB HDD+128SSD 6G NGN603,000
DELL Inspiron 14″ Intel Core I3 128GB SSD+1TB HDD,8GB RAM Windows 10 NGN289,000
Hp Pavilion 15 Inch X360 Intel Core I3 – 1TB HDD +128GB SSD – 8GB RAM NGN300,000
Hp Pavilion 15- Intel Core I5- 8GB RAM- Keyboard Light- TOUCH- 512GB SSD -11TH GEN Windows NGN407,000
Why Upgrade RAM? What are the Advantages of Increasing RAM?
Quite often, in the hunt to increase the performance of their computer or laptop, users resort to increasing the amount of RAM. But why upgrade RAM only? What are the advantages of increasing the RAM in laptops and desktops?
Many people consider adding more RAM for many different reasons, such as – a computer with little RAM can cause things to get stuck. Also, if you start to experience that your computer's everyday processes are slow and heavy, increasing your RAM may be a good idea.
FAQs
While these graphs show strong proof that you could easily run several games with 4GB of RAM, it just isn't worth cutting this corner. Factoring in the low additional cost of extra RAM and the extra headroom a smarter investment of 8GB minimum would bring, makes gaming with 4GB of RAM redundant.
Is 8GB RAM the Ideal RAM for gaming?
Is 8GB of RAM enough for gaming? In short, yes, 8GB is regarded by many as the new minimum recommendation. The reason 8GB is considered to be the sweet spot is that most of today's games run without issue at this capacity.
For gamers out there, this means that you really want to be investing in at least 8GB of adequately fast RAM for your system. This amount will eliminate the risk of a poor gaming experience and give you the headroom you need for certain games and, of course, future upgrades.
Is 16GB of RAM Worth Investing In For Gaming?
The First thing to mention is there is no downside to grabbing a 16GB RAM kit, it's a solid investment if you can afford it. While some games claim they require 16GB at a minimum, you will often find 8GB runs them just as well.
Whether or not you installed 16GB or higher really depends on your build costs and the power of the system. While it may not seem necessary for most, if you have an extremely powerful PC, adding a minimum of 16GB RAM is a smart investment. Including this size RAM in your build will give you the confidence that your system can stand the test of time (until the inevitable overhaul takes place).
How Much RAM Is Too Much?
Technically there isn't going to be too much RAM for your system unless you have bought more than the motherboard can handle. As mentioned, 8GB of RAM is great for gaming as many, if not all, games will run well at this RAM capacity. While going for more than 8GB is not a waste of your investment, it may be a while until it is fully utilized (depending on what you use your PC for).
For casual and hardcore gamers that don't use the PC for much more than gaming, 8GB of adequately fast RAM should suffice.