The Best Macbooks 2023 In Nigeria Specification & Price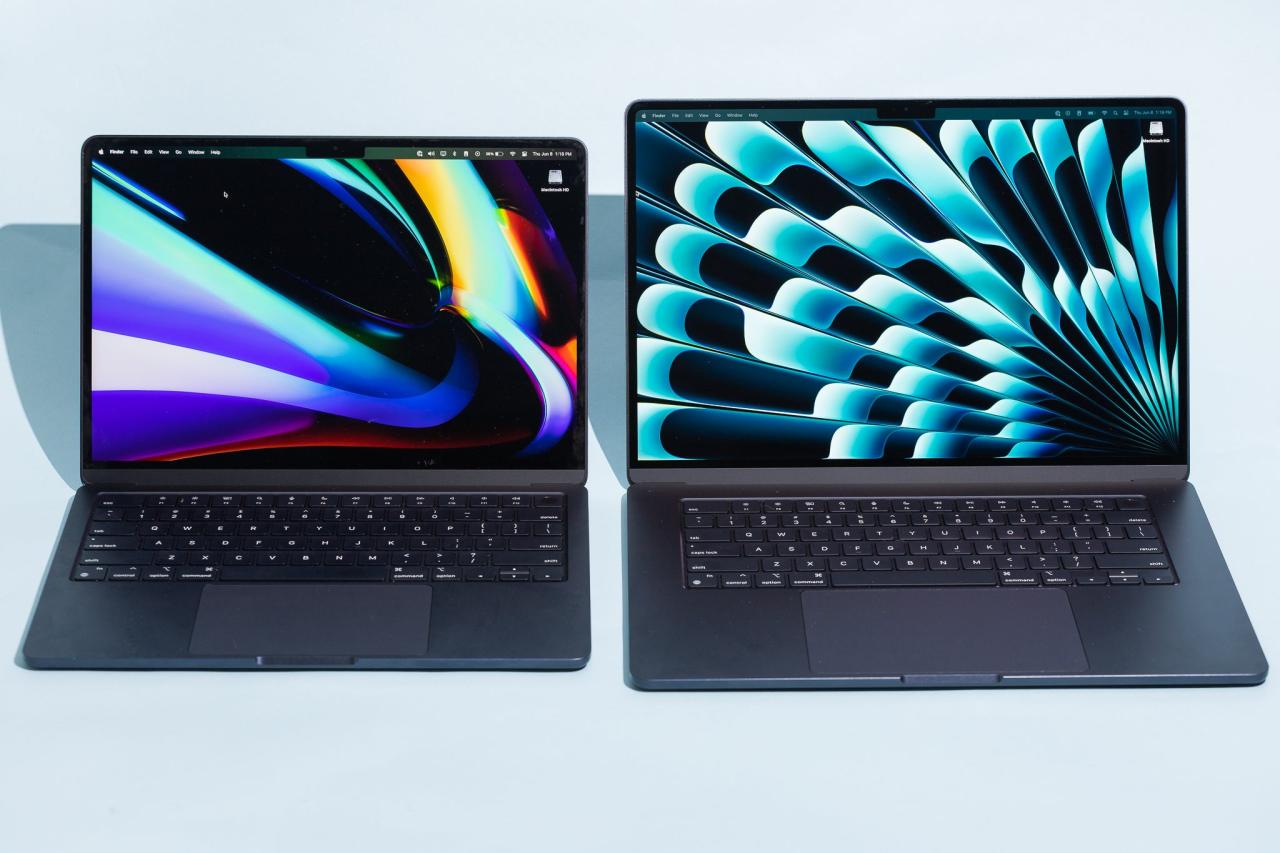 MacBooks are one of the most powerful laptops you can find. The company has its own operating system and processor, so it has built some of the best laptop computers on the market. One thing to note about Macbooks is how expensive they are – they are not your regular budget laptop; they have a high price tag on them.
They deliver solid performance and beat many other laptops in different categories. In this guide, we explore the best laptops on the market.
1. MacBook Air M2 (2022) – Best Overall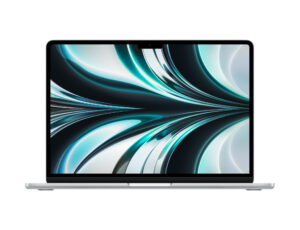 The MacBook Air M2 is a testament to its remarkable performance, driven by a potent processor that ensures seamless multitasking and efficient task handling. With ample RAM and substantial internal storage, it guarantees a fluid computing experience, allowing users to tackle many tasks effortlessly.
Its sleek, lightweight design is tailored for portability, making it an ideal companion for those on the move. Moreover, the laptop boasts an exceptional battery life, clocking in at over 14 hours of continuous web surfing. This longevity allows users to work, create, and browse without the constant need for a power source.
The Magic Keyboard, known for its tactile precision, adds a layer of comfort to typing, while the large, accurate touchpad simplifies navigation and supports an array of intuitive gestures.
However, the MacBook Air M2 does have its limitations. It supports only one external monitor, potentially limiting productivity for users who require multiple displays. Additionally, while serviceable, the webcam displays a slight color cast during video calls, leaving room for improvement. The absence of Face ID is a minor drawback, as its inclusion could further enhance user convenience.
The MacBook Air M2 is undeniably a strong contender in the laptop market, delivering a balanced blend of performance and convenience.
2. MacBook Air M1 – Affordable Option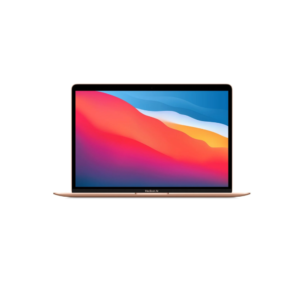 The Apple MacBook Air with M1 heralds a new era for the iconic laptop. Powered by Apple Silicon, it outperforms Intel-based laptops, positioning itself as one of the top 13-inch options. The M1 chip and 16GB of RAM ensure exceptional performance, handling demanding tasks and even gaming effortlessly. Its battery life is exceptional, lasting up to 14 hours and 41 minutes, a feat unmatched by many competitors.
The display impresses with vivid colors and fine detail, though it falls slightly short of some rivals in brightness. The M1's image signal processor enhances the webcam, delivering better colors and brightness for video calls. The Magic Keyboard, a notable upgrade, offers a comfortable typing experience.
While the MacBook Air M1 excels in many aspects, it has room for improvement in port selection. Its two Thunderbolt 3 USB 4 ports and a headphone jack are standard but fall short of competitors offering more diverse options.
The MacBook Air M1 sets a new standard, combining power, efficiency, and endurance in a sleek package. The introduction of the MacBook Air M2 further solidifies its position in the laptop market.
3. MacBook Pro 14 inch (2023) – Best for Creatives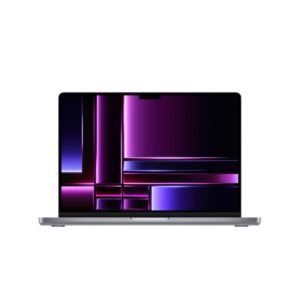 The 14-inch MacBook Pro, now equipped with the M2 Pro chip, caters to power users with its robust features. It delivers impressive performance, boasting a 10-core CPU and a 16-core GPU (expandable to 12-core CPU and 38-core GPU). It offers ample room for demanding tasks, starting with 16GB of RAM (upgradeable to a whopping 96GB) and storage options ranging from 512GB to a capacious 8TB. The 16-inch variant, although pricier, starts with a formidable 19-core GPU.
The M2 Pro chip excels for content creators, smoothly handling video editing with hardware acceleration support. The display provides satisfactory color accuracy and accommodates two external displays concurrently. Benchmark scores showcase impressive performance, especially considering the laptop's power efficiency.
Despite a slightly slower SSD speed due to increased capacity, it remains satisfactory. With all-day battery life and a versatile port selection, including MagSafe 3, Thunderbolt ports, SD card slot, and HDMI 2.1, the MacBook Pro is a versatile workhorse.
The large FaceTime camera notch, while noticeable, doesn't impede usability. The labeled "studio-quality" microphone delivers clear audio. The keyboard offers comfortable typing, and Touch ID adds convenience.
The 14-inch M2 Pro MacBook Pro is a powerful, efficient, and versatile tool tailored for professionals and power users. Its blend of performance, portability, and feature set positions it as a compelling choice in the MacBook lineup.
4, MacBook Pro 16 (2023) – Best for Power Users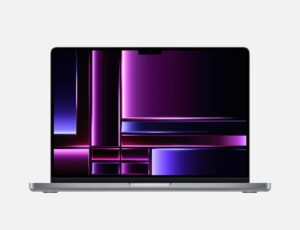 The 2023 MacBook Pro stands as a testament to Apple's engineering prowess. Running on the M2 Pro or Max chips, it maintains the impressive performance of its predecessor while introducing minor upgrades, like updated HDMI and Wi-Fi standards. The laptop's highlight, however, lies in its unrivaled efficiency and battery life. Even under heavy use, the fan remains dormant. Though slightly weighty, the device boasts a host of ports, including HDMI, USB-C, and an SD card slot, catering to a diverse set of user needs.
The Mini-LED display, while not a significant departure from the 2021 model, excels with its high resolution, 120Hz refresh rate, and impressive brightness levels. The notch, though not aesthetically pleasing, doesn't impede workflow. Under the hood, the M2 Max chip is a powerhouse, delivering rapid video export speeds and seamless multitasking for power users, particularly in applications like Final Cut Pro.
The laptop's battery life is its pièce de résistance. With the M2 Max's efficiency, it easily endures an 8-10 hour workday, even during resource-intensive tasks. It can extend well over two workdays for users engaged in more typical activities like web browsing and word processing. Despite a premium price tag, the 2023 MacBook Pro offers an unparalleled experience, making it a worthy investment for those seeking peak performance and longevity.
5. MacBook Pro 13 inch (M2, 2022) – Best Battery Life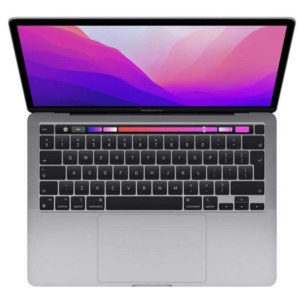 The MacBook Pro 13-inch (M2, 2022) is a paradoxical marvel, straddling innovation and convention. Boasting Apple's new M2 chip, it promises a 40% performance boost over its predecessor without a price hike. This makes it a compelling upgrade for M1 users. However, its unaltered design feels dated in the fast-evolving tech landscape.
Yet, it excels where it matters. The M2 chip delivers stellar performance, particularly in video editing, and handles multitasking seamlessly. Remarkably, it operates in near silence, with fans rarely kicking in. Gaming potential hints at a future where Macs take gaming seriously.
Its standout feature is battery life, clocking over 15 hours – an impressive feat for a laptop designed for demanding tasks. This surpasses the M1 model, highlighting the M2's efficiency.
Despite its achievements, the unchanged design and a shifting MacBook lineup raise questions about its relevance. The new MacBook Air (M2, 2022) offers a fresher design, similar performance, and a lower price. The MacBook Pro 14-inch and 16-inch models from the previous year also present compelling alternatives for power users.
While undeniably fantastic, the MacBook Pro 13-inch (M2, 2022) struggles to justify its position in a rapidly evolving market. Its strengths lie in its exceptional battery life and robust performance, but its outdated design raises concerns about its longevity in Apple's lineup.
Final Thought
MacBooks are undoubtedly powerful laptops, but you want to get the right MacBook for your needs. Buying the right MacBook can give you value for your money and help you do your work productively. We hope you found this helpful. If you did, kindly leave a comment, and don't forget to share…