HP Pavilion 15 Specification & Price In Nigeria
hp pavilion 15 price in Nigeria NGN560,456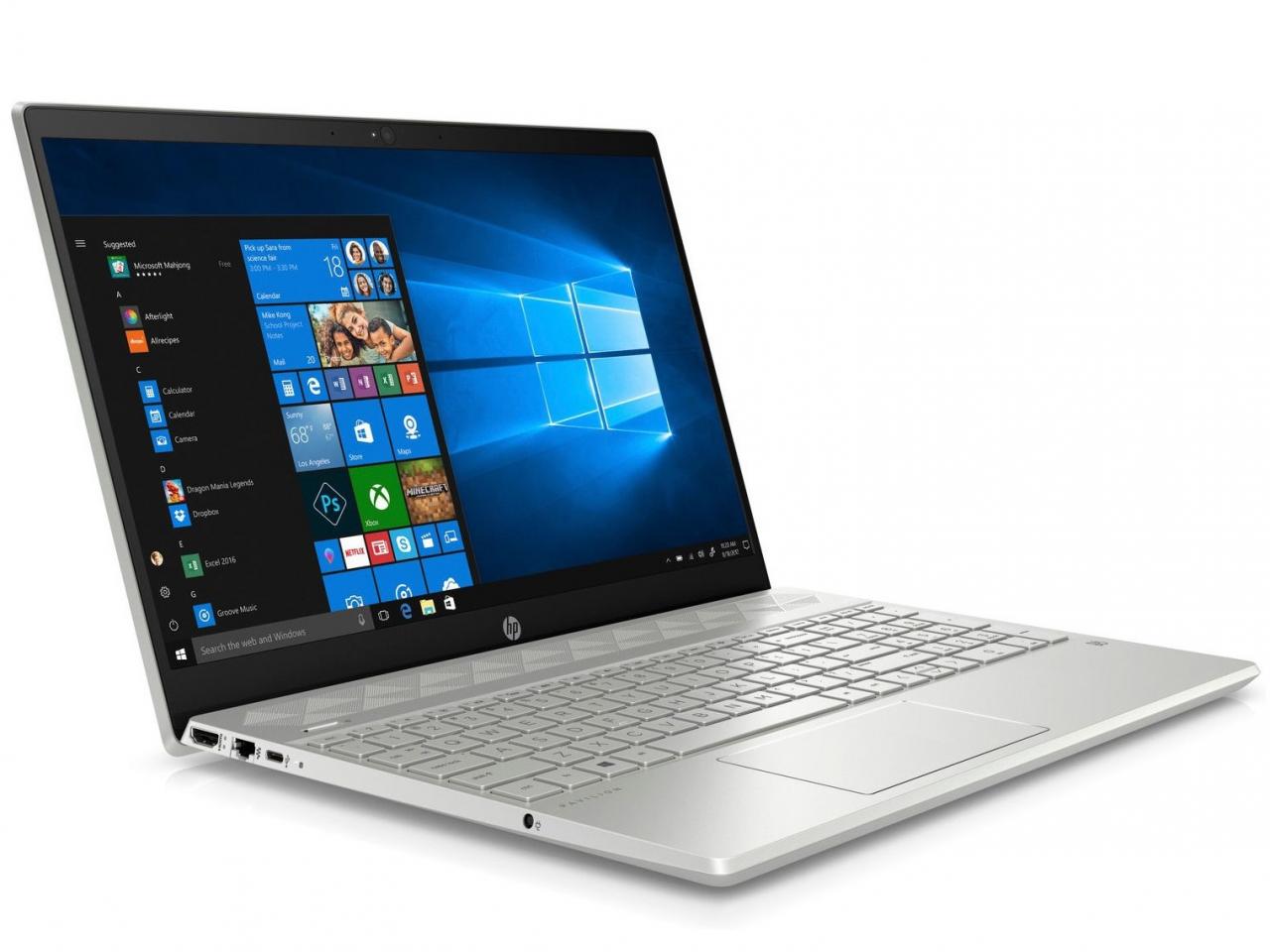 The Pavilion line has featured some of HP's best mid-range laptops across the years like the Pavilion 13 and Pavilion 14. However, this 15-inch laptop is its latest model with lots of impressive specs surrounding the hardware. The HP Pavilion 15 (2021) features a 15.3-inch touchscreen FHD display, a full-sized classic keyboard to type on, a well- attractive designs, and a slim body with lots of usable ports making this laptop a preferred choice if you want a mid-range price.
There isn't a keyboard backlight so it's entirely plastic which means you might not enjoy working with it when the light fades. The design pattern wasn't too good for a mid-range laptop but that isn't a problem since it doesn't affect the performance of this laptop. However, if you are satisfied with this laptop's specs, then you don't have to pay much for it. You just have to spend not more than $1,000 to get the HP Pavilion 15.
Instant Gratification
Performance that's one step ahead. Experience a laptop that can keep up with you with a premium 2.4 GHz 11th Gen Intel Core i5 4-core processor.
Epic Entertainment
With Audio by B&O, a larger screen-to-body ratio, and micro-edge bezels that maximize your view, entertainment on your laptop feels like stuffing a large popcorn into a small bag.
Less to Carry, More to Enjoy
This compact laptop makes it easy to get work done on the go with a precision touchpad, while the long battery life and HP Fast Charge let you keep moving.
Full HD IPS Touchscreen
Enjoy clear images from any almost angle with 178° wide viewing angles and a vibrant 1920 x 1080 resolution. And with touchscreen technology, you can control your system right from the screen.
Liberating Battery Life
Take on your day without worrying about recharging. With up to 8 hours of battery life, you can work, watch more, and spend more of your time totally untethered.
HP Fast Charge
When your laptop is low on power, no one has time to wait hours to recharge. Power down your device and go from 0 to 50% charge in approximately 45 minutes.
Intel Iris Xe Graphics
Intel Iris Xe Graphics delivers impressive performance for creating, gaming, and entertainment. A new level of graphics performance and crisp, stunning visuals, with the convenience of a thin & light laptop.
Windows 10
Smart Menu
After its hiatus in Windows 8, the Start Menu has returned. Utilizing a combination of the traditional menu system and Windows 8's Live Tiles, the improved Start Menu gives you more information at a glance, showing notification information alongside your applications and other pinned items.
Cortana
Microsoft's digital personal assistant, Cortana can answer your questions with information gleaned from both your device and the internet at large. You can type or even talk with her, if your system has a microphone. Using her Laptop, Cortana keeps track of your needs and wants, and she learns over time to improve her information gathering skills.
Microsoft Edge
After nearly 20 years, Microsoft has finally replaced its Internet Explorer web browser. With Microsoft Edge, users can write directly on web pages and share notes with friends and colleagues. It also improves the online reading experience by adding a distraction-free mode and read-it-later functionality. Edge also has built-in Cortana integration; you can have her help you find a restaurant, make a reservation, and pull up directions without leaving your browser.
Windows Store
For Windows 10, Microsoft has unified the Windows Store. Now, apps for PCs, tablets, and phones will all be accessible from one place. And with support for Universal Apps, one version of an app can work across all your compatible devices automatically.
Windows Continuum
Windows 10 was designed for a variety of screen sizes and input styles, and with its Continuum feature, it automatically adapts to fit your needs. A Windows 10 tablet on its own requires a touch-centric approach, but attaching a mouse and keyboard will shift everything to a more traditional interface. You can even attach an external monitor to your Windows 10 phone for a near-desktop experience. But it's not just the operating system; Windows Universal Apps take advantage of Continuum as well.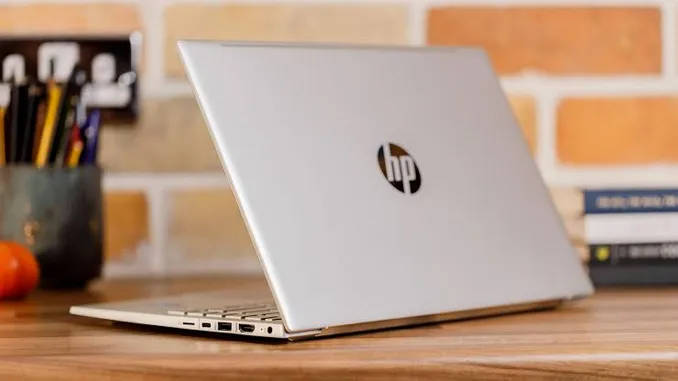 Design
The HP Pavilion 15 doesn't look much like a mid-range laptop nor the latest office laptops since most recent laptops have one of the best designs, this 15.3-inch laptop is far from that. We were expecting flashy design aesthetics since the HP Pavilion 15 is the hero model in HP's Pavilion lineup, instead, HP was rolling things back to the older times with this laptop, not even a convertible body to boast for.
The keyboard is well-placed at its normal position, smooth and responsive making it very easy to get used to. The only problem is the lack of a backlight as you might struggle in dark environment, but asides from that, the keyboard is very comfortable to type on. There is also a fingerprint reader below the keyboard's number pad at your wrist rest that's very easy to reach.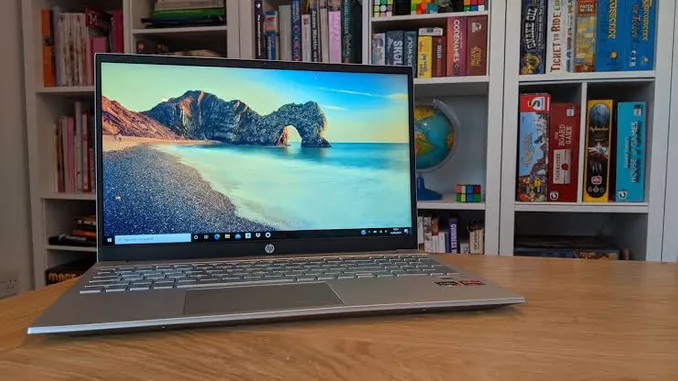 Display
The HP Pavilion 15 flaunts a 15.6-inch IPS display screen which guarantees a wonderful screen for a better viewing experience. The display comes with a Full HD 1080p resolution which is beyond doubt very comfortable to watch movies, stream some YouTube videos, and play games on. There are also 250 nits of peak brightness which is one of the biggest disappointments in this laptop, instead of 300 nits which is considered normal for a laptop.
The screen is quite thin with a protective black frame around its edges. The 16.9 aspect ratio is good but we think HP should have raised it a little, but a 16.9 aspect ratio is also responsive for your daily website watch. None of these downsides affects the screen's qualities as everything works really well with this amazing touchscreen display.
Performance
In terms of performance, The HP Pavilion 15 is still delivering more and more with her outstanding performance. In terms of your gaming experience, you are still assured of a decent experience while playing any type of game including graphics-demanding games like PUGB mobile or Asphalt Nitro. Fortunately, it's equipped with an integrated AMD Radeon graphics to take on a ride while you enjoy these games. There is also a speedy 16GB RAM and 512GB of internal storage enough to store your files.
Battery
The battery capacity of the HP Pavilion 15 is what we can't pretend to be nice nor even descent. A very disappointing one when compared to most of its rivals like Microsoft's Surface Go with 8hrs 45mins of battery life.
We think the HP Pavilion 15 could have done a lot more than 7hrs 30mins of battery life which might not even serve business purposes. The only compensation here is its fast charging speed reaching up to 50% in half an hour.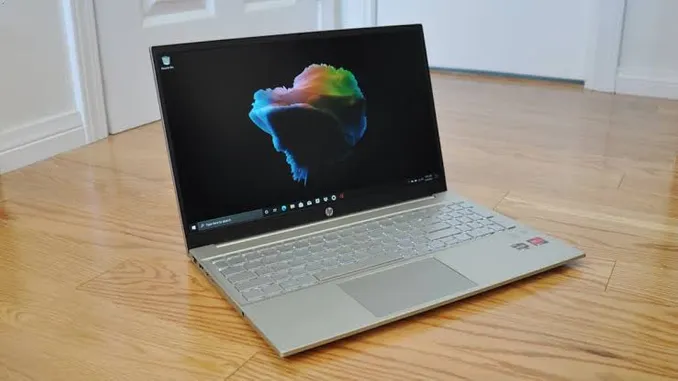 HP Pavilion 15 (2021) Key Specifications
Display: 15.6-inch
Resolution: 1920 x 1280-pixels (IPS)
Weight: 3.9 pounds
Processor: AMD Ryzen 7 4700U
Camera: 720P
RAM: 16GB
Storage: 512GB SSD
Battery Capacity: 7 hours, 30 mins
How Much is HP Pavilion 15 Price in Nigeria: NGN560,456
This HP Pavilion 15 is the latest model in the HP's Pavilion series. Fortunately, it is currently available for purchase at any known E-commerce store around you. HP isn't asking too much for their HP Pavilion 15 model, just around NGN560,456 ($849) to get this laptop in Nigeria. Available on Slot, Jumia, and some offline stores across Nigeria.
However, you can also get this laptop at any official online store like Amazon for around $799 but due to shipping fees, you might still spend the same amount as the initial price.