How to start a Laundry Business in Nigeria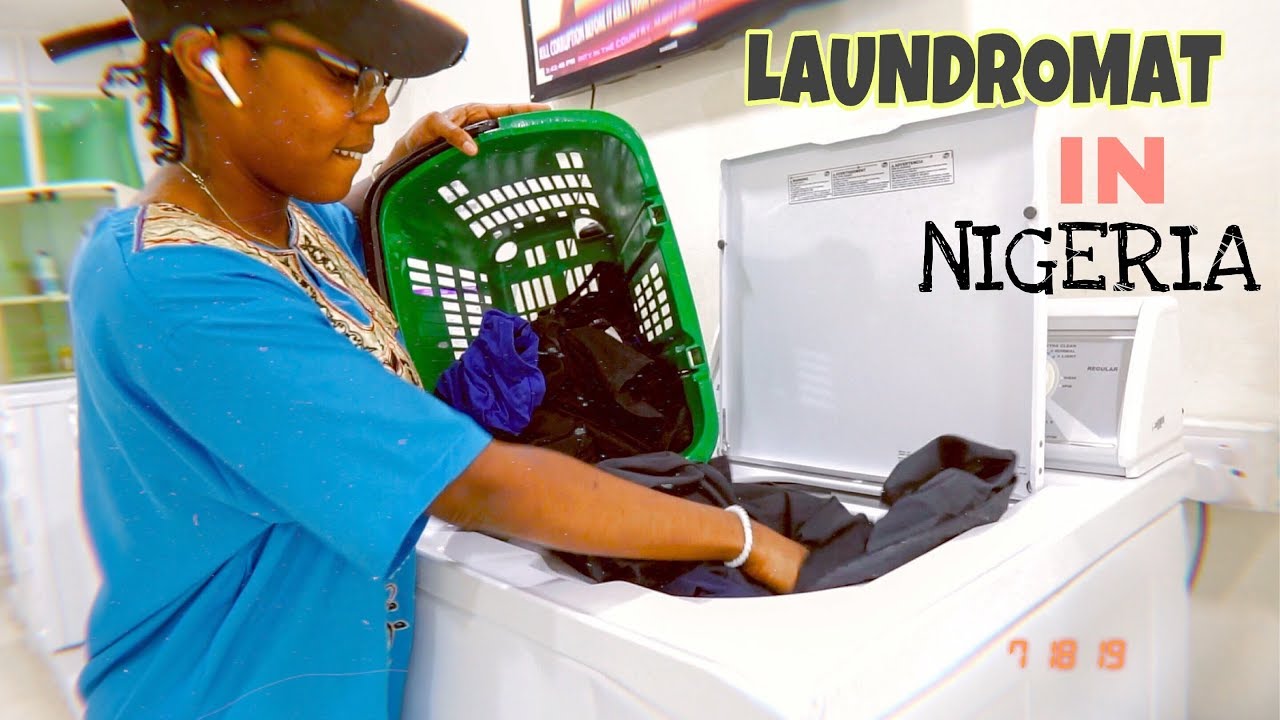 Thinking of starting your own business?
How about laundry? It might be a good choice.
We will tell you more about this specific business.
The changes that have evolved in people's lives over the years have helped many entrepreneurs start the business of their dreams. Also, online home business laundry services have emerged recently due to people's diminished desire to do their laundry due to their stringent lifestyle and constant need for clean clothes.
Today, there are fewer and fewer business start-up opportunities in the laundry or residential laundromat sector, especially in the big cities, and the competition is strong. Do you want to open a laundry but don't know how to do it? Between the steps, the search for premises, the purchase of equipment, or even the writing of your business. Starting up a laundry business is not an easy thing! Here are some tips on how to start a laundry business in Nigeria.
Tips on how to start a laundry business in Nigeria
It is essential that you differentiate yourself at all costs to stand out from the competition. But then, how?
Remember, a market study is a study of your future business environment. In particular, it makes it possible to analyze supply and demand. What purpose? Quite simply to verify that there is an unmet need on the market and put in place an appropriate sales and marketing strategy to satisfy it.
Indeed, identify the profile of your potential future customers and the competition. You will be better able to offer a service offer that will find its place on the market. It is therefore essential to carry out a dry cleaning market study in the area you want to situate your shop.
Investment needed to create your laundry:
The initial investment for a laundry business is around 400,000 naira.
The necessary equipment includes stripping tables, laundry dryers, ironing boards, guns, and washing machines. These represent the largest part of your investment, especially since their lifespan does not generally exceed ten years. Beyond that, you will have to invest in laundry spare parts from your approved supplier.
Know how to communicate around your project:
The most important thing is to take the communication around your project seriously. This is a point too often set aside to which we return when it is too late. The budgets (time and money) are already used. You must know how to fully integrate your future communication into your project and get information to establish effective strategies that will undoubtedly allow you to reduce costs. Before investing (or taking out loans), you must set up your various communication tools; otherwise, you will be pressed for time and unable to sufficiently study the various means available.
Find an original idea.
Many professionals are looking for modern and original concepts to attract more customers. For example, the coffee laundromat or the web laundromat are becoming ultra-trendy. Thus, the laundromat is no longer just a place to take care of your laundry but becomes a place of work and relaxation in its own right. You can always think of taking over a laundry: you keep the clientele of the previous manager. But again, this has a cost since it will be necessary to buy back the business from the owner.
Choosing the location to open a laundry
After establishing your market research, you must focus on local research. Be careful; it is essential to take this step seriously: the choice of location may depend on your success.
What possibilities are available to you?
Before you start, you must list all the equipment you will need while taking into account the space you will benefit from. Then Ask for quotes from different suppliers to find equipment with a good quality/price ratio.
Regarding personnel, it is important to find qualified employees. Indeed, a dry cleaning professional must master various techniques relating to textiles. Beyond training, you should prefer a person with strong physical resistance. Indeed, the working conditions are quite difficult: standing work, use of chemicals. Finally, it is necessary to specify that choosing a pleasant, smiling, and a benevolent person is preferable.
Establish a marketing plan to open a laundry
Setting up a marketing plan is an essential but complex step. Why? Because this is what should allow you to find customers and retain them. Several ways can help you get known.
Creating a website: in the digital age, it is impossible and unthinkable to miss the web. A showcase site will allow you to highlight your know-how, present your prices and opening hours, and explain how to easily get to your premises.
A strong presence on social networks: create publications and ask those around you and your customers to share them.
Traditional marketing means: harnessing classified ads, word of mouth, flyers, or a few posters with local merchants.
Regular promotions: regularly create promotional offers to thank your customers for
their loyalty or welcome offers to attract new customers. You can start by sharing your flyers with your church members, senior friends, and colleagues.
Concretely
First, for the machines, it is advisable to favor German brands, and you will need at least 3 machines to start:
➢ One for simple washing,
➢ One for dry cleaning,
➢ One for drying clothes (a dryer) for laundry modern were the first instructions.
➢ ironing board,
➢ A counter, Etc.
➢ Then have a good manager and a good cashier. The manager does the washing and ironing; he takes care of the treatment of clothes with the necessary products. The cashier takes care of purchasing quality products and even testing for a job well done to attract customers.
The prices vary according to the places and the way of life in the area where you site the laundry. So you need someone with experience, someone who knows at first even if afterward you want to put a relative, so this relative could learn better from the latter. For uncomplicated operation, the price of the machines will depend on the capacities; also, if it is a new machine or second hand, the best is to make a prospecting on different sellers and once at home compare the costs.
The city and the location
While planning on how to start a laundry business in Nigeria, the first essential step concerns an in-depth study of the area in terms of potential patronage or possibly by tourists and the presence of competitors. You will need to know better the habits of people and your competitors' offers to diversify or expand the offer and win over customers.
The quality of the service
It is advisable to open a laundry if you intend to offer efficiency and high quality in the services and the final result of the washing. You will have to carefully choose the machinery and detergents because this selection will reward you by increasing the clientele and, therefore, the earnings.
The speed of service
People are looking for economic savings and, above all, time optimization. To have the speed, you will need to collaborate with reliable suppliers and have state-of-the-art equipment to be properly maintained. No customer will return and patronize you again if you keep delaying their clothes.
The entrepreneurial spirit:
You don't need qualifications, but you need to be ready to face economic issues, marketing, and service management, obviously focusing on services and also on the attractiveness of the structure. You will have to do seasonal promotions based on the clothes most used in the reference period. Your skills are the real key to success.
Wrapping up
Setting up laundry is a proven way of making money in Nigeria because of the busy nature of people. You can earn lots of money by offering pick-ups and deliveries to your customers.
Are you still pondering how to start a laundry business in Nigeria? These are the real professional requirements to open a laundry, so you will count on your skills and put yourself out there every day facing the challenges of the market. If you have this potential, the laundry business will be a money-spinner for you!