Heritage Bank Transfer Code and USSD Codes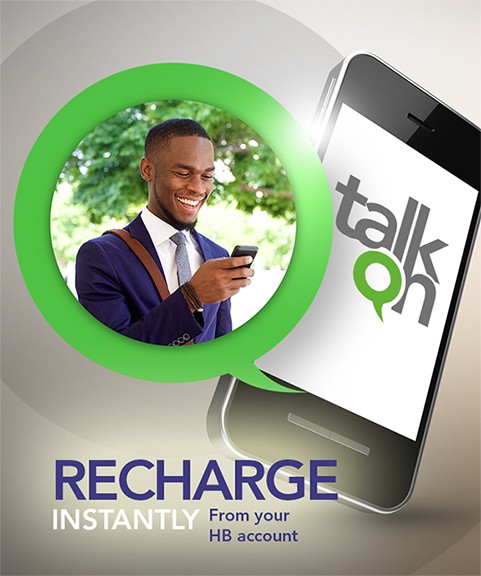 Heritage Bank, one of the leading commercial banks in Nigeria, offers a USSD code service that allows its customers to perform banking transactions from the comfort of their mobile phones.
This service has made banking more convenient and enhanced financial inclusion in Nigeria by reaching out to the unbanked and underbanked population.
So, if you need the Heritage Bank code for money transfers, checking balances, buying airtime, paying bills, or something else on your account, join me, and let's explore this post together!
Heritage Bank Nigeria Internet Banking
Internet banking on Heritage Bank Nigeria comes in two packages. They include Personal Internet Banking, popularly known as HB Online, and Corporate Internet Banking, also called HeritagePay. HB Online allows customers to execute user-friendly transactions with their phones conveniently. The following transactions can be carried out on the HB Online platform.
Managing multiple accounts
SMS Banking Subscription
Payment of bills
Cheque Book Requests
Transfer of funds across all Nigerian Banks via NIBSS
Instant Pay and Quickteller
Viewing of account information
Transfer of funds within Heritage Bank
SMS and Email Alert Subscription
Airtime Purchase
Debit Card Requests
The HeritagePay is designed for Corporate Organizations and Government Agencies. With the Corporate Internet banking package, they can automatically make payments to third parties and also handle payments of salaries right from the comfort of their offices. The package features FX sales, statement download, and financial analysis tools.
List of Heritage Bank USSD Codes
Here is a list of the Heritage Bank code:
| Transactions | USSD Codes |
| --- | --- |
| Check Balance | *745*0# |
| Transfer to Heritage bank Account | *745*1*Amount* Account Number# |
| Transfer to Other Banks | *745*2*Amount*Account Number# |
| Pay with USSD (POS & Web) | *745*000*RefCode# |
| Airtime Top-Up Self | *745*Amount# |
| Airtime Top Up Others | *745*Amount*Phone Number# |
| Pay Bills | *745# >> Select Pay Bills |
| Retrieve BVN | *565*0# |
| Block USSD | *745*11# |
| Account Opening | *745# |
| Change USSD PIN | *745*00# |
Step-by-Step Procedure for Registering and Activating the Transfer Code
Before we give you the steps to the registration process, there are a few things you need to make available to get a Heritage Bank transfer code. They include:
Your mobile phone number, which must be linked to your account
You would need your account number or debit card
A stable connection from your network provider
Heritage Bank USSD code
Those are the things you will need to activate the bank's transfer code on your mobile phone. Once they are ready, follow the few simple steps below.
Dial *745*your heritage account number*the last six digits of your debit card#
Reply with option 1 to agree with the terms and conditions of the service
Then, select your debit card type and enter its expiry date
Here, you must choose the account you wish to use for the USSD code banking (if you have two account types).
Next is to generate a pin you will use to authorize transactions. Enter four digits you can easily remember, and click on Confirm.
Finally, click Send, and after a few minutes, you will receive a message on your phone confirming your successful registration.
To transfer money from Heritage Bank Account to other Nigerian Banks:
Dial *322*030*Account Number*Amount# on your phone. For example: *322*030*0065127893*20000#
Follow the on-screen command to complete the transaction.
If your transaction is successful, Heritage Bank will send you an SMS notifying you the money has been transferred.
To Check Your Heritage Bank Account Balance:
Dial *322*030#
Follow the on-screen instruction, and your account balance will be shown on your phone.
Heritage Bank Code To Buy Airtime:
Dial *322*030*AMOUNT# for yourself
*322*030*phone number*amount# for third-party
Heritage Bank Branches
Heritage Bank Nigeria is headquartered in Lagos, Nigeria. The bank boasts 127 branches,  with more than 202 automated banking centers, having over 350 ATMs in all states across the federation, including the Federal Capital Territory (FCT). Offices of this Nigerian bank can be found in the following States:
Abuja FCT
Adamawa State
Akwa Ibom State
Anambra State
Bauchi State
Bayelsa State
Benue State
Borno State
Cross River State
Delta State
Ebonyi State
Edo State
Ekiti State
Enugu State
Gombe State
Imo State
Jigawa State
Kaduna State
Kano State
Katsina State
Kebbi State
Kogi State
Kwara State
Lagos State
Nasarawa State
Niger State
Ogun State
Ondo State
Osun State
Oyo State
Plateau State
Rivers State
Sokoto State
Taraba State
Zamfara State