Complete Guide: Egg Business in Nigeria Get Started 2023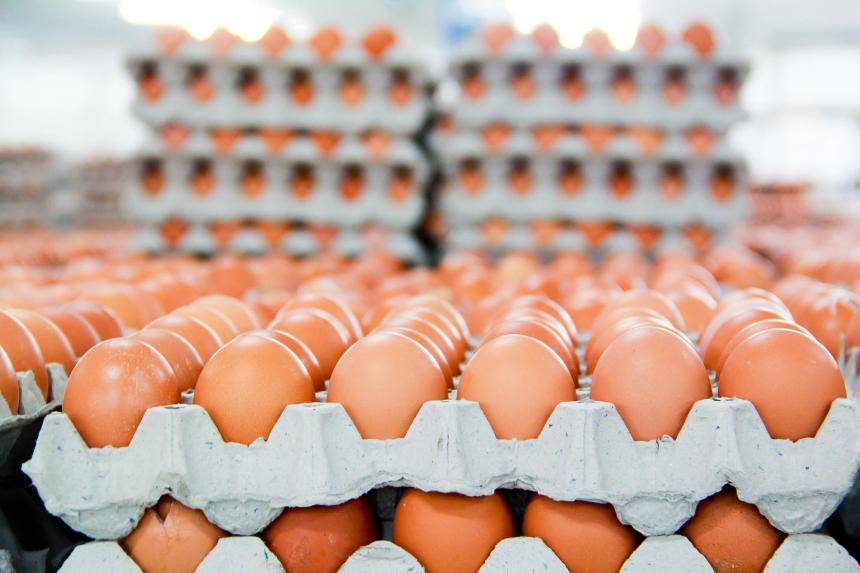 The egg business in Nigeria is one of the most lucrative business ideas that move fast nationwide. This business can be started by anybody anywhere in Nigeria.
The egg supply business could make you millions of naira profits in Nigeria. Not only because eggs sell fast, but the profit margin, too, is excellent.
While anybody can start the business, it requires some experience, and also you need to follow a step-by-step guide to succeed as an egg distributor in Nigeria.
That is why we've come up with this post to show you exactly how to start an egg supply business in Nigeria. Not just that, but you'll also discover the cost of starting, the profits to expect, and of course, how to succeed as an egg supplier in Nigeria.
Without further ado, let's get started!
Starting Egg Business in Nigeria
The egg supply business in Nigeria involves sourcing and distributing eggs to retailers, supermarkets, restaurants, and so on for good profits.
The business is very profitable, and the availability of lots of poultry in many parts of the country has made it easy too. The egg business in Nigeria can be operated within or outside a state or town.
That means eggs are transported from one state or town to another for sale. This is because they are more profitable in some places than others. For example, they are transporting eggs from Oyo, Ogun, and Osun State to Lagos.
Is Egg Business Profitable in Nigeria?
Yes, the egg supply business is very profitable in Nigeria, as you make up to 300 Naira or more per crate of egg sold, even at wholesale price.
The profitability of this business is due to many reasons, including high demand. Eggs are good for human health, making many Nigerians consume them more often. The increased demand for eggs is also due to them being considered a replacement for fish and meat.
Because eggs are cheaper and more affordable for many Nigerians than fish and meat, many households prefer consuming eggs. Also, restaurants usually use eggs, as they sell faster than other foods add-ons in Nigeria.
So, the high demand is the primary factor that drives the profitability of the egg business in Nigeria. Seasonality inflation also affects the profitability of this business.
How Much Does it Cost to Start Egg Distribution Business
?
The cost of starting an egg business in Nigeria ranges from 250,000 Naira to millions of Naira. However, it depends on how big or small you want to create.
This startup capital will account for the purchase of eggs to sell, rent of the shop/store, needed types of equipment, cost of transportation, and so on. So, if no material or means of transport like a vehicle is available, you may not be able to start with 250K, as you may need more (probably 500K) to get started as an egg distributor in Nigeria.
How to Start Egg Supply Business in Nigeria
Get to Understand the Business: BusinessThe first step in starting an egg business in Nigeria is understanding the business. This can be achieved by carrying out thorough market research.
You'll have to meet someone in your area who is already in the business and do some findings to research how the industry works, the cost of starting, and what is needed to get started.
Also, you'll need to find out the best place to buy eggs as a distributor, the places to sell, and the price range of eggs per crate and piece. Lastly, you'll want to ask if any legal law guides the business or associations to operate the business legally in your area jointly.
Draft a Simple Business Plan
After understanding the business, the next step is to draft a business plan. Although not mandatory if you're starting on a small scale, for the success of your business, you need to make your business plan simple but well-detailed.
Your business plan will serve as a road map from starting your business to operating it and even scaling later on as you grow. So, you want to make it as realistic as possible. In writing your business plan, you must outline your objectives and target both growth and profit.
In an egg business plan, you'll also need to outline the best and cheapest means of transportation and supply, your pricing, how you want to beat the competition and all other things that will lead to the success of your business.
Arrange for Funding
With your business plan ready, now is the time to raise the capital to start the business. We've discussed how much it will cost you above, or better still; you'll find out more if your market research is well done.
Starting on a small scale, you can raise your capital from your savings. However, if you want to start on a large scale but don't have enough startup funds, you can source from friends, seek business partnerships or venture capital to invest in your business while you do the hard work.
Locate a Poultry That Produces Eggs in Large Quantities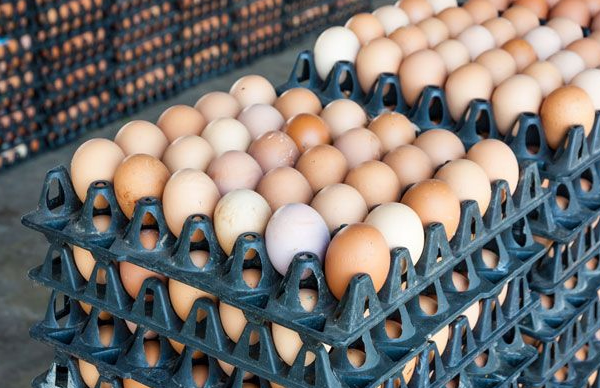 With your capital now ready, the next thing is to source the best egg-producing poultry that will meet your demand anytime. Here, you'll need to research by going from one farm to another, seeking their price and terms of service, then going with the one that best fits your criteria.
Also, if you carry out step one (understanding the business) perfectly, you should know what to consider will source poultries to work with. Perhaps, the person you meet should be able to recommend the best ones in your area.
Arrange for a Storage Facility
Eggs needed to be stored well to avoid spoilage. So, you would want to set up a good storage facility for the eggs even before purchasing them from the poultry.
You can rent a shop to start. You can also utilize a spare room in your house to store your eggs. This is great if you will be distributing eggs to buyers' places without having them come to buy from your shop.
Get a Vehicle
You need a vehicle to transport eggs from the poultry to where they will be stored and from your store to the buyers. So, you must get a car to start an egg business in Nigeria.
Although getting a car isn't necessary if you're starting on a small scale, you can hire a bus or perhaps have a bike man to do all the transportation for you. Although, public transport is not advisable, as eggs are fragile and could break if not handled with care.
Get Other Needed Tools
With your storage facility and means of transportation now ready, the next thing in starting an egg supply business in Nigeria is to get all the needed equipment and tools to run the business.
Crates are one of the most essential equipment needed in operating an egg business in Nigeria. This is because they are where eggs are arranged for safety, and without them, the eggs may break, and you could end up losing.
The cost of getting crates depends on the types you wish to go for, as there are two types: paper-type egg crates and plastic-type egg crates.
Get Started and Get Working
With everything from steps one to seven in place, the next thing is to get started with the business. Starting selling eggs in Nigeria involves many things, including sourcing buyers and marketing your products.
First, you need to remember that eggs cannot be stored for long, or they'll get spoiled. So, it would help if you thought of the fastest way to sell them once you get them from poultries.
You can start by using word of mouth to promote the business. This can be done by identifying your target market. Go out there and look for egg retailers, restaurants, industrial companies, supermarkets, and so on, and tell them about your business and convince them of how you can serve them better than your competitors.
Conclusion
The egg supply business in Nigeria is very profitable to venture into in any part of the country regardless of gender, as it can be started both on a small scale and a large scale. With this post on starting an egg business in Nigeria, I believe you've gained the knowledge to start and operate the business successfully.
Egg Supply Business – FAQs
Where to buy eggs in bulk in Nigeria?
The best place to buy eggs in bulk in Nigeria would be a popular egg-producing poultry in your area.
Where can I supply my eggs?
You can supply your eggs to retailers, restaurants, Mai Shai, food manufacturing companies (e.g., Bakeries), supermarkets, events, etc.
How many eggs are in a crate in Nigeria?
There are 30 eggs in a crate in Nigeria.