COMPLETE GUIDE: How to Start a Foodstuff Business in Nigeria with Low Capital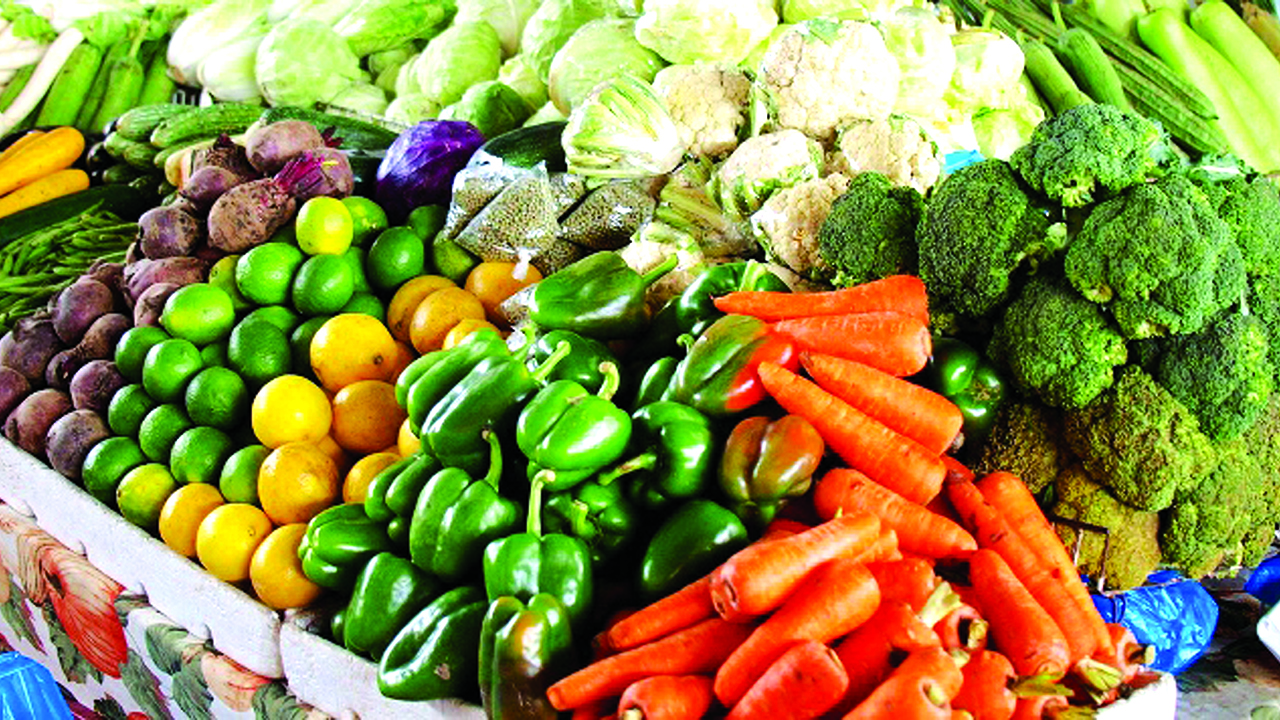 Are you looking to start a foodstuff business in Nigeria? Of course, anyone can venture into a very lucrative business and make a living.
This business is one of the oldest businesses in Nigeria; in fact, it is the business that made Aliko Dangote a millionaire in his early business years.
The foodstuff business is a good source of daily income as we all need food daily. Therefore, it is inevitable that money will be made a day in and day out as a foodstuff seller in Nigeria.
Overall, the foodstuff business is a great one to look into in Nigeria. However, it would help if you had prior knowledge and an in-depth understanding of the business before starting.
That is why I have come up with this post to make it easy and show you how to start a foodstuff business in Nigeria, ideas, success, and the dos and don'ts of the company.
About Foodstuff Business
Also known as the raw food business in Nigeria, the foodstuff business is a type of business where you sell products used to make food, such as rice, semo, garri, beans, etc.
This business is very profitable as it generates consistent daily income from day one, regardless of your location and environment. And this is because of the high demand in the country's daily usage of foodstuff and raw food materials.
There is a large market for raw business in Nigeria as the foodstuff industry/market is one of Nigeria's largest and most profitable. Whether with small or large start-up capital, you can start this business as long as you're passionate about it.
How Much Do You Need to Start a Foodstuff Business in Nigeria
Generally, the number one and most important thing needed in starting a business is good capital. This is because the more significant your capital, the bigger your profits.
For the foodstuff business in Nigeria, you can start with relatively low capital and succeed. Also, if you have a more significant start-up fund, you'll be very much welcome into the raw food business industry.
But what is the range? What is the estimated start-up cost for a foodstuff business in Nigeria?
In Nigeria, you Can start a foodstuff business with as little as 100,000 Naira and as much as 1 million Naira and above.
That means if you can raise from 100K to 500K and above, you can start a foodstuff business in Nigeria. Just keep in mind that your start-up cost will determine your profit margin.
How Profitable is Foodstuff Business
Before starting a business, it is ideal that you know how profitable it is and if the business's profit margin is good for you or not.
As I have been saying from the start of this article, the foodstuff business is very profitable in Nigeria. However, your business strategy plays a more significant role in the profitability of this business.
From your business location to the types of stuff you sell, many things determine how profitable your food stuff business will be in Nigeria.
However, if you're asking; is foodstuff business profitable in Nigeria or what is foodstuff business profit margin in Nigeria, I've got an answer for you.
If you're just starting, you should look at a profit margin of 20% to 70%. And as your business grows, you should expect a little spike in your profit.
List of Foodstuff Business Ideas in Nigeria
Before starting a foodstuff business in Nigeria, it is ideal to know the type of business you're venturing into and what kind of things you're about to start selling.
Below are some of the best foodstuff business ideas in Nigeria.
Rice

Beans

Garri

Semo

Wheat

Noddles

Yam flour (Elubo)

Pando yam

Raw yam

Potato

Cocoa yam

Eggs

Red and vegetable oil

Canned pepper

And so on.
That is the list of foodstuffs to sell in Nigeria. Now, let's see how to start a foodstuffs business with low and high capital in Nigeria.
How to Start a Foodstuff Business in Nigeria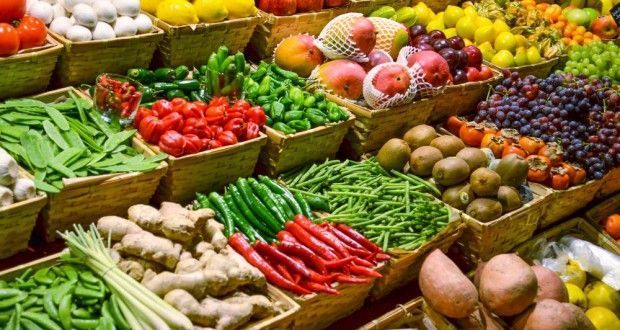 Here we are! As I said earlier, starting a raw food business is very easy in Nigeria, as there is a daily increase in the use and need for food items, which is equivalent to daily revenue for the sellers.
The following is a step-by-step guide on how to start a foodstuff business in Nigeria.
Start with Market Research: ResearchThe first step to start a foodstuff business in Nigeria is to conduct market research. This will help you have the basic and a little in-depth knowledge of how the industry works.
In the raw food industry/market, your market research may start with the best-selling type of foodstuff in your area, the price range, and the season or time of the year to accept more sales, as well as factors that affect the business, its merit and demerits, plus the dos and don'ts of raw food business, especially in your area.
Even though we cover more of the market research processes in this post, there is still much more to do by yourself since I need to know where you live and how the business works there.
So, you can approach some small foodstuff and provision stores, build a little business rapport, and make some findings.
Go with the Best Approach
Your business approach may mean many things in Nigeria, but regardless of its meaning, it heavily depends on money (i.e., your start-up capital).
Depending on your capital, it would be good if you know your best approach and how to go about it. You cannot compare a business that started with 5 million naira with one that began with 100,000 Naira; I believe you know.
So, if you're starting on a relatively low budget, you would want to limit yourself to a specific type of Market. For example, you would like to stick with fewer foodstuff types (Rice, Garri, Beans, Semo, Noodles, and eggs) are the best to start with, then you can scale as you make more sales and have demands for other types of raw food items.
However, with bigger start-up capital, there is no limit to the type of foodstuff you can start selling, as your money can cover the cost. Although it is ideal to focus only on the fast-moving ones
Get a Good Location
Like other businesses, the location of where you sell your raw food items is a crucial factor in the success of your business.
As a foodstuff seller, the perfect place for your business is a market square if you want quick and easy sales. You can also find a space in students' areas and on your street. You can only situate your business on a highway roadside and expect a few sales.
Keep in mind that security is the most crucial factor to note while looking for a good location for your business. Make sure you take your time to look for a place with low criminal records and where there are no touts/hoodlums.
Find Good Suppliers
After spotting a good location for your business, the next thing is to find a good foodstuff supplier from whom you can buy items in bulk and at the lowest wholesale price to make the most profits.
There are tons of raw food suppliers across every state in Nigeria; therefore, getting one should take little time. Just reach out to a multiple of there, take your time to compare their prices and services, and then pick a maximum of two of the best ones to start with.
Set up Business Place (Shop)
Once you get the best suppliers, the next thing on your list should be setting up your shop by making it look attractive and describing the types of products you sell.
You'll need a couple of tables placed outside your shop to showcase what you sell to get people's attention. More so, make sure you make space for items categorically so that it will be easier for you and your customers to spot products quickly.
Also, add a little branding to your shop to make it stand out. E.g., adding a name +foodstuff shop.
Start Selling Foodstuff
Now that your shop is well set up, what is left now is to fill it with stock and start selling. At this point, you'll need to inform people around you about your business. This may be your friends, family, and neighbors, and you can start driving sales little by little until you become more popular.
Remember that you need to be friendly with customers while in a foodstuffs business and always try to offer the best prices possible, especially while starting out.
How to Succeed in Foodstuff Business in Nigeria
Succeeding in the foodstuff market is more complicated than starting a business. This is because there is a lot of competition, mainly if your shop is located in a market square or a well-populated area such as a school or motor park.
However, with a good business strategy, you could beat your competitors. Below are some ways to quickly succeed as a foodstuff seller in Nigeria.
Go with the best possible location in your area. This involves looking for a place with a reward to no competitors but is well populated.

Make your products stand out by offering the best services and possible prices. Offering a discount is an ideal strategy here.

Collaborate with other like-minded foodstuff sellers to learn more about their business strategies, including pricing and marketing tactics.

Create brand/business awareness by branding your shop and making it popular by its name. e.g., Mama Chisom foodstuff shop, Papa Ade raw food store, or Alhaji Musa food items shop.

Lastly, ensure you're working with the best suppliers that offer discounts on bulk items and possibly give out goods on credits.

Reinvest your profit into the business. If you make a 30% profit in the first month, instead of squandering it on unnecessary expenses, why not use it to expand your business?
Conclusion
With the daily increase in demand for foodstuff and raw food items in Nigeria, starting a business where you sell different types of food items is undoubtedly a good business you can do anywhere in Nigeria.
With this post, I believe you've learned a lot about the foodstuff business in Nigeria, the list of foodstuff to sell, how to start a foodstuff business in Nigeria, and the strategies to make your business a success.
FAQs
Is the foodstuff business profitable in Nigeria?
Yes, the foodstuff business is profitable in Nigeria. With a profit margin ranging from 20% to 70%, you could make a living from it.
How do I set up a foodstuff shop?
To set up your foodstuff shop, you only need to make space for categories of different types of foodstuff items. For example, all rice-related items, such as local and feign rice, should be in one place.
How much can I use to start a foodstuff business?
You can start a foodstuff business with as little as N100,000 and above.
How do you succeed in the foodstuff business?
You can succeed in the foodstuff business by using the best strategy, including getting the best location, selling at the best prices, reinvesting your profit into the business, and so on.