Tecno Megabook T1 Specification & Price In Nigeria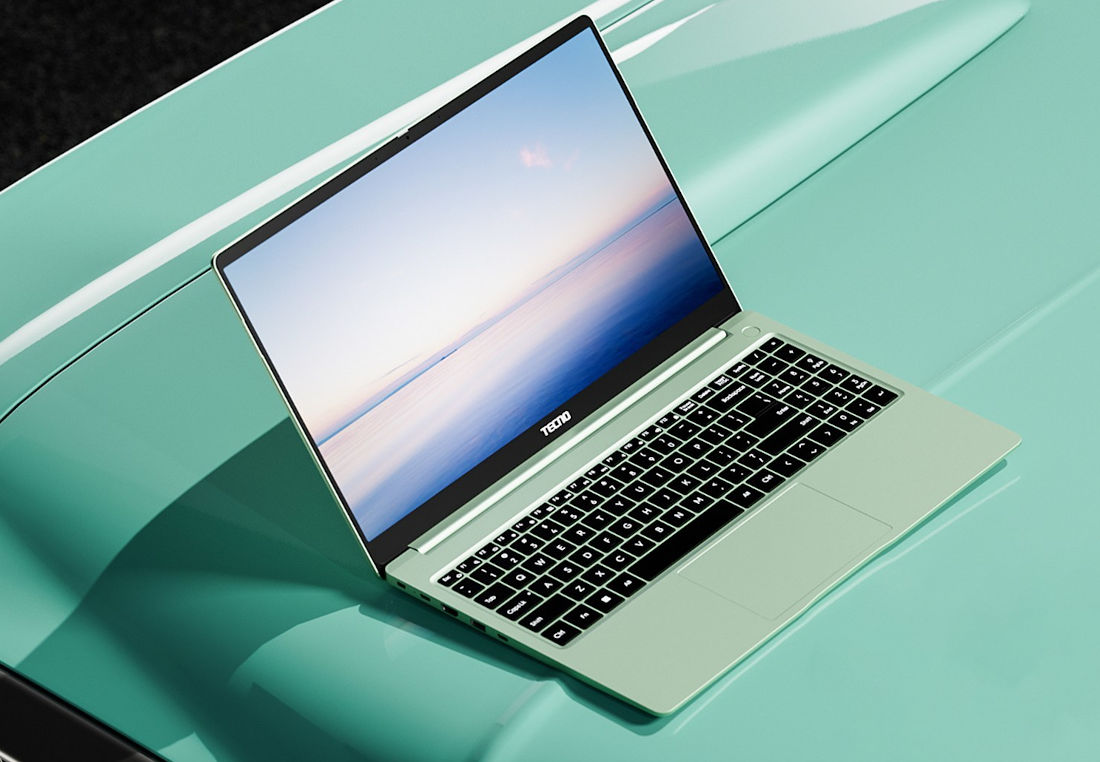 At the IFA trade show held in Berlin, Germany, on September 2, 2022, the Tecno MegaBook T1 laptop was presented. The sales will start in October 2022. It's the first laptop by Tecno ever.
With a full-size, backlit keyboard, it's thin and light, weighing just 1.48kg and just 14.8mm in thickness at its thickest point. Its maximum light output of a 15.6-inch FHD IPS LCD panel is 350 nits. Four colors will be provided: Space Grey, Rome Mint, Monet Violet, and Champagne Gold.
The Tecno MEGABOOK T1 laptop comes fitted with the Intel Core i5 10th-generation processor and the top-end model comes with the Intel Core i7 10th-generation CPU. It also has fingerprint scanners built in the power button as Windows 11 Home starts up.
Its Intel Core i5 variant offers an impressive 512GB SSD storage as well as 8/12GB RAM. The higher-end version comes with Intel Core i7. Intel Core i7 increases storage and RAM to 16GB and 1TB SSD. Intel UHD Graphics with up the Intel Iris Xe GPUs are part of Core i5 models. Core i5 variant.
Tecno Megabook T1 Full Specification & Price In Nigeria
Specifications: TECNO MEGABOOK T1
15.6″FHD (1920 1080 pixels) 350nits, 100% sRGB.
14.8mm Design slim with Aluminium steel casing 180-degree viewing angle
DC Adaptive Dimming DC and TUV Eye Comfort Certification
12GB/16GB RAM; 512GB/1TB SSD
Tenth Generation Intel Core processors
Starry Backlit Keyboard
2MP Physical Privacy Camera
Fingerprint Power button
TECHNO VOC features: Tecno Audio Lab dual Mic plus AI, DTS immersive sound
Supports Wi-Fi 6, Tecno Link
Ports for TF Card readers: USB 3.0 x2, USB 3.1 x1, Type-C 2×2 HDMI 1×1, 3.5mm Jack as well as Reset
Weight: 1.48kg
70Wh battery with 65W Next-gen GaN charger 17.5hrs of battery life
| | |
| --- | --- |
| Processor | 10th Generation Intel Core i5/ Core i7 |
| RAM | 12GB/ 16GB |
| Storage | 512GB SSD/ 1TB SSD |
| Display | 15.6-inch inch, 100% coverage of the sRGB color gamut with 350 nits peak light |
| OS | Windows 11 |
| Camera | 2MP webcam |
| Battery | 70Whr |

Design

The device comes equipped with Startrail Phantom, which deviates from the conventional layout by adding an exposed linear along the bottom The Tecno MEGABOOK T1 is fashionable in its design.
The overlay metal linear method transforms ground metal into a mirror-like texture prior to turning to make it metal. In order to create Startrail Phantom, each layer of superposition was added. Startrail Phantom, each layer of superposition was added. Relating to the trajectories and movements of the plants in the universe is the basis of the rhythmic sense.
On the horizontal, the blurred words "MEGABOOK" are bouncing. Similar to the young members of Generation Z who anticipate the future but are in the midst of uncertainties.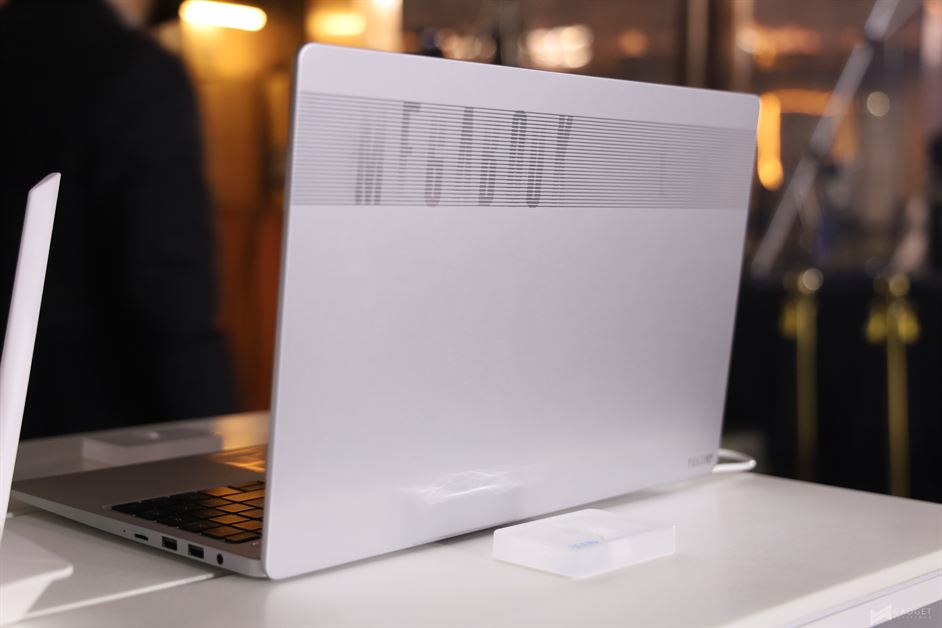 The MEGABOOK T1's body is made from high-quality aluminum, which improves the appearance by making the surface more smooth and shiny. The device comes in seven colors that you can pick from to suit every person's individual style.
Its Intel(r) Core i5-1155G7 processor is the engine behind the Tecno MEGABOOK T1 and is a perfect example of its Windows 11 tagline "making the everyday easier." Furthermore, there are two options: 12GB RAM/512GB SSD storage and 16GB RAM/1TB storage.
It will allow GEN Z to make the most of their ability to perform daily activities, creativity, as well as YouTube video watching. While it's at it, it provides an Intel(r) Core i7-1195G7 variant designed for professional designers with very high demands.
Performance

The MEGABOOK T1 understands the frequent laptops and their various scenarios to GEN Z with the goal of delivering what is known as the MEGA experience. The audio and screen experience is optimized.
A 15.6-inch IPS FHD display featuring 350 nits of light and 100 percent SRGB support is provided by the Megabook T1. Furthermore, TUV Eye Comfort Certification TUV Eye Comfort Certificate permits GEN Z to work comfortably all day long and watch movies.
The Tecno VOC sound system was designed by the company and integrates DTS audio technology and AI technologies. It provides a full-bodied audio experience and a great meeting experience in everyday scenarios.
Ports
There are many ports available with two USB-C ports in the Megabook T1 laptop (Thunderbolt 4 with support for charging as well as output for display). A 3.5mm connector for jacks, two USB 3.0 ports one USB 3.1 port as well as one SD Card port, and an HDMI port are also available. The final one is a 70Wh model that can charge 65W.
The battery of the Megabook T1, however, is the most notable characteristic. It's impressive that Tecno claims that it will last for up to 17.5 hours using 70Wh of battery.
The laptop comes with a keyboard, a backlit display, and an electronic fingerprint sensor on top of the power button. Also, there is a number pad included at the top of the keyboard.
How much is Tecno MegaBook T1 Price in Nigeria? NGN270,000
A Core i7 with 16GB RAM and storage of up to 1TB is significantly expensive as is being priced at Tecno MegaBook T1 price in Nigeria beginning at NGN270,000 to NGN360,000 for Intel Core i5 10th-gen with 8/12GB RAM and 1TB SSD storage.