Ps3 Specification & Price In Nigeria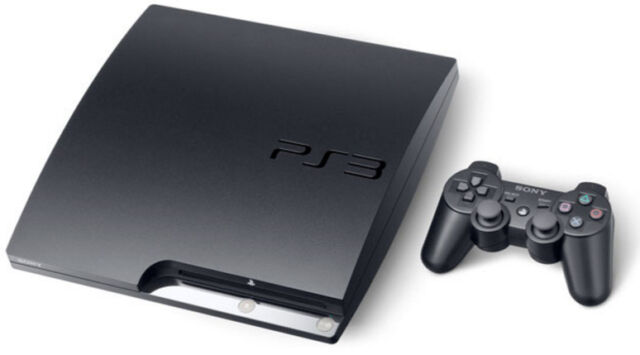 The PlayStation console is the most renowned gaming platform around the world. The Sony PS3 is a 7th-generation console designed to run on the platform. Sony PS3 is not only a gaming console; it's a center of entertainment for all the family. It has many built-in storage spaces to store games, movies, songs, photos, and music.
Sony PS3 is available in Nigeria with 160GB, 250GB, 320GB, and 500GB of built-in storage. A low-cost, low-cost model with just 12GB of capacity is also available in Nigeria.
How much is PlayStation 3 Price in Nigeria (Brand New)
One of the impressive aspects of this PS3 is its value in the market. Even though it's not the most current Sony gaming device, it maintains a fantastic market value. The primary issue PS3 is facing in the market currently is accessibility. It isn't readily available, and the release of a more modern version of Sony gaming has dominated the market for PS3.
Newly released PlayStation 3 gaming consoles vary in cost based on the retailer. A brand new PS3 can be purchased for between N65,000 and N90,000. The price variation is due to a few variables, including its internal memory, time, and the place it was purchased. It is worth noting that gaming consoles are generally more expensive during holiday seasons or vacations and towards the closing of the year.
What price is the PS3 Gaming Console in Nigeria
The used PlayStation 3 consoles are more readily available. Gaming consoles are typically demanding and durable, which only adds to the convenience of using models which are local or used in foreign countries. In general, they're cheaper than new versions.
Below is a list of the price range for used PS3 on the markets in Nigeria. On average, a used PS3 is available anywhere between N38,000 to N57,000, subject to how well the unit is maintained and the number of games installed.
PlayStation 3 Price 
Price 
in Nigeria
Here are the prices for Sony PS3 in Nigeria:
Sony PS3 12GB (Super Slim) – NGN48,000 Naira – NGN57,000

Sony PS3 160GB (Slim) – NGN63,000 Naira – NGN75,000 Naira

Sony PS3 250GB (Slim & Super Slim) – NGN65,000 Naira – NGN90,000 Naira

Sony PS3 320GB (Slim) – NGN67,000 Naira – NGN100,000 Naira

Sony PS3 500GB (Slim & Super Slim) – NGN60,000 Naira – NGN105,000 Naira
Sony PS3 usually comes in bundles. Its Sony PS3 price in Nigeria is contingent on the storage built-in and the accessories included, including games, features, and design/slimness, where you live, or the store you select to purchase from. It could be that it comes with a console with some accessories, or the PS3 console is bundled with games (usually only one game).
A few games typically included on Sony PS3 consoles in Nigeria include PES 13, FIFA 13, Batman 2, Uncharted three, etc. Be aware that consoles that come with games may cost more, but they are less expensive than purchasing the game by itself.
Sony PS3 Specs:
This is a brief description of this model: Sony PS3. It is important to note it is a general specification and could not be accurate for all models. Make sure to verify the specifications at the retailer.

Status:

 Available Since Nov 2006, Slim Models available since September 2009, Super Slim Models available since Sept 2012

Storage

 2.5-inch SATA 160GB HDD, 250GB HDD 500GB HDD, 320GB HDD and a 12GB flash drive (PS3 12GB only)

Cell Broadband engine

Blu-ray Player: Play Blu-ray, DVDs, CDs, PS game discs, PS2 game discs

DualShock 3 Wireless Controller

Full HD support

Wi-Fi

USB Port

HDMI out

PlayStation Network Membership

USB cable

AVC cable

AC power cord
Where to Buy Sony Game Consoles In Nigeria
Jumia.com.ng starts at N44,000.00 and Konga.com From N95,000.00. 
How Much is PlayStation 3 Price Price in Nigeria
Sony PS3 Price in Nigeria ranges from 45,000 Naira to 95,000 Naira based on your configuration, place of residence, or store.