Complete Guide: Plateau State Postal Code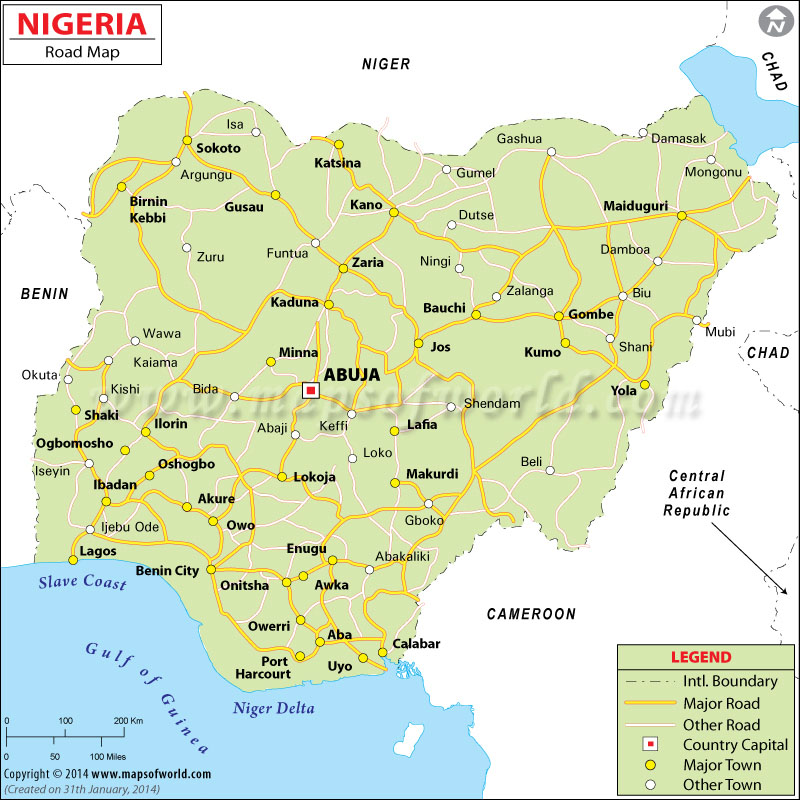 Plateau State Postal Code is 930001 – 942108. Code number 930001 as the code for the NIPOST Headquarters. This state is located in North Central Geopolitical Zone of Nigeria.
Here, you will discover the correct postal code of all local government areas of Plateau State Nigeria. Not just that, you can tab on any of the local government area to be taken to the complete list of towns, villages and districts within the local government.
There are so many reasons why you will need the correct postal code for your current location. It might be for completion of online/offline registration or maybe to get a package delivered to your location in Nigeria. GuiderSpot.com (Nigerian Postal Code) is your plug for getting the correct postal/zip code of any location within Nigeria in just 2 minutes.
Towns in Plateau State and Their Nigerian Zip/postal Codes
Barkin Ladi Town
Gangare — 931211
Unguwar kwano/ Kamfani — 931221
Housing estate / Local government Secretariat — 931241
Other areas in Barkin Ladi LGA:
Fan — 931104
Foron — 931105
Gashish — 931102
Heipang — 931103
Bassa West, plateau state postal code
Amo — 930117
Buhit — 930112
Buji — 930118
Jere — 930119
Kakkek — 930111
Kishika — 930114
Kwall — 930116
Mafara — 930115
Miango — 930113
Jos postal code
Unijos/ Unguwan Rogo/Kwararafa/Kasuwan Nama — 930222
Rikkos/ Nassarawa — 930232
Zological Garden/House of Assembly — 930261
Tudun Wada / Secretariat / Hwolshe — 930271
Dadin kowa / kuffang — 930272
Giring/Dogon Karfe — 930251
Dogon Agogo/Sabon Pegi — 930221
Apata/seminary/katako — 930211
Gangare / Dilimi — 930241
Township stadium — 930214
Bukuru — 930281
NIPOST G.P.O / C.B.N — 930262
Liberty Dam/British America — 930242
Alheri / utan — 930212
Anglo Jos — 930253
Janta — 930213
Jos East
Federe — 930110
Fobur — 930106
Fursum — 930107
Maigemu — 930109
Shere — 930108
Jos North
Jos South
Du — 930101
District: Gyel — 930104
Kuru — 930102
Vwang — 930103
Kanam, Plateau state postal code
Dengi — 942101
Garga — 942103
Kanam — 942102
Kantana — 942104
Kanke, Plateau state postal code
Ampang East — 933109
Amper — 933110
Garram — 933107
Kabwir — 933108
Pai — 933111
Tal — 933112
Langtang North
Bwarat — 941112
Gazum — 941102
Langtang rural areas — 941101
Pil — 941103
Langtang South
Dadin Kowa — 941107
Fajul — 941111
Gamakai — 941110
Lashel — 941104
Resettlement Area — 941109
Sabon Gida — 941106
Timbol — 941105
Turaki — 941108
Mangu
Gindiri — 932103
Jipal — 932108
Kerang — 932107
Kumbul — 932105
Langai — 932102
Mangu — 932101
Panyam — 932104
Vodni — 932106
Mikang
Garkawa — 940108
Koeneom — 940105
Montol — 940107
Paipung — 940106
Pankshin
Chip — 933103
Fier — 933105
Kadung — 933106
Lankan — 933104
Pankshin rural areas — 933101
Wokkos — 933102
Qua'an Pan
Bwall — 940112
Doemak — 940109
Dokan Kasuwa — 940114
Kwal (Koffar) — 940113
Kwalla — 940111
Kwande — 940115
Kwang — 940110
District: Namu — 940116
Riyom
Jal — 931108
Riyom — 931107
Shendam
Dakan Tofa — 940107
Derpeng — 940103
Dorok — 940104
Shendam — 940101
Wase
Bashar — 942108
Kadarko — 942107
Lamba — 942106
Wase Town — 942105
Bokkos
Bokkos town — 932112
Daffo — 932110
Kamwai — 932116
Manguna — 932111
Mushere — 932113
Richa — 932109
Sha — 932114
Toff — 932115
List of Local Government Areas in Plateau State
Barkin Ladi
Bassa
Bokkos
Jos East
Jos North
Jos South
Kanam
Kanke
Langtang North
Langtang South
Mangu
Mikang
Pankshin
Qua'an Pan
Riyom
Shendam
Wase
POST OFFICE LOCATIONS
| Post Office | Address | City | LGA |
| --- | --- | --- | --- |
| Amper | Kawum Village Along Jos Road, Amper | Amper community | Kanke |
| Anglo-Jos | Yakubu GowoNo Way Anglo-Jos | Jos city | Jos South |
| Ba'ap | Kopdong Along Ba'ap Road | Baap Community | Qua'an Pan |
| Barikin Ladi | Koros Along Mangu Road Barikin Ladi | Jos city | Barikin Ladi |
| Buruku | Rahwol Kanang Along Jos Road | Jos South Jos | Jos South |
| Daffo | Mayi Area Daffo Bokkos L G A | Daffo | Bokkos |
| Dengi | Jarmai Road, Dengi | Dengi commuNoity | Kanam |
| Denshin | along lafia rd demshin | demshin | Shendam |
| Fed Sec | federal sec jos | jos | Jos South |
| Garkawa | Unguwar Sarki Along Langtang Road, Garkawa | Garkawa community | Mikang |
| Gindiri | Behind Gindiri Old Town Hall, Gindiri | Gindiri | Mangu |
| Jos North | Jos Massalacin Juma'a Street | Jos city | Jos North |
| Jos Town | Terminus Ahmadu Bello Way | jos | Jos North |
| Jos | Ahmadu Bello Way | Jos North Jos | Jos North |
| Kabwir | Along Dawaki Road, Kabwir | Kabwir | Kanke |
| Kurra Falls | Barkin ladi Road kurra falls | barkin ladi | Barikin Ladi |
| Langtang | Doriot Along Yelwa Road Langtang | Langtang | Langtang North |
| Mabudi | Mabudi Lang Building Street | Mabudi | Langtang South |
| Mangu | Derdep Cemetary Road Mangu | Mangu | Mangu |
| NIPSS | Kuru Bukuru-Vom Road | NIPSS | Jos South |
| Pankshin | Unguwar Galadima Post Office Road | Pankshin | Pankshin |
| Shendam | Shendam CeNotral | SheNodam CommuNoity | Shendam |
| Uni-Jos | University of Jos Campus | University of Jos | Jos North |
| Vom | Along Bukuru-Vom Road | Jos city | Jos South |
| Wase | langtan rd wase | wase | Wase |
| Yelwa-Ishar | Unguwar Jarawa Along Garkawa Road Yelwa-Ishar | Yelwa-Ishar | Shendam |
| Zaria Rd. | Rock haven Along Zaria Road, Jos | rock haven jos | Jos North |