Top 10 Best Phone Watch Specification & Price in Nigeria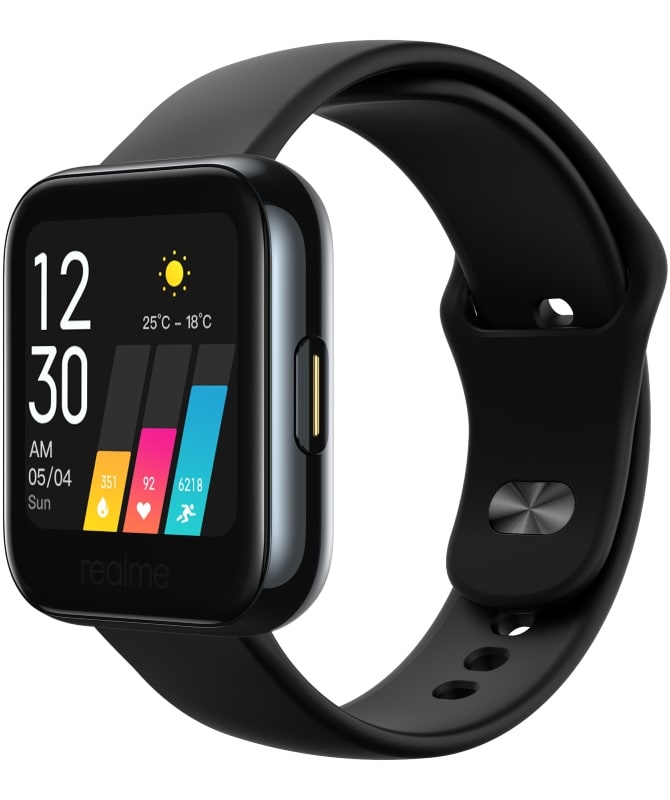 If you're interested in wearing a fancy & top of the best Smart Watch in Nigeria but don't want to spend beyond budget, you are at the right place.
Smartwatch price in Nigeria falls within the budget range and with less than 10,000 Naira, you can get one.
Although it is washouts cons, the benefits of smartwatch can't be over emphasized and on the whole, they are affordable.
Smart Wrist Watch are wearable computing device won on a user's wrist that offers functionality and capabilities similar to those of a smartphone.
Generally, Smartwatches are designed to work, either on their own or when paired with a smartphone, and often come with features that enable them to connect to the internet, run mobile apps, make calls, message via text or video, check the caller ID, and weather updates,  providing fitness monitoring capabilities, offering GPS coordinates and location directions, and more.
Over the years, the smartwatch has gained popularity in Nigeria because of the ease it comes with.
Top 10 Best Phone Watch Specification & Price in Nigeria
1. Apple Watch Series 1: Price in Nigeria NGN145,355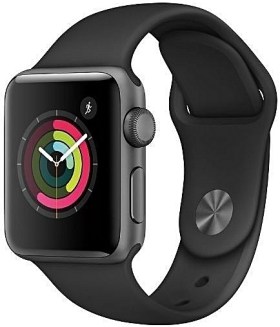 Dark and serene, the Apple Watch Series 1 reeks of perfection. It sports a dark aluminum casing with a sports band. It's purely for every iPhone user who wants the very mobile in their pockets on the wrist. It's also capable of connecting to the internet via the inbuilt Wi-Fi network.
2. Pebble Time Steel Smartwatch: Price in Nigeria NGN86,984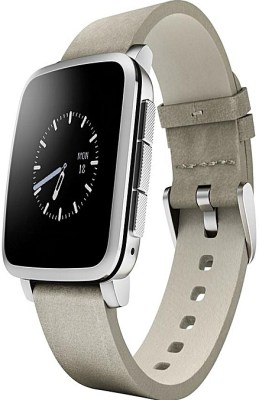 Pebble offers you sleek notifications at a glance. Calendar events, email notifications, missed calls and more are synchronized in real-time between your smartphone and your wrist.
It is water resistant and comes with new Pebble health apps and fitness trackers.
3. Universal Bluetooth SmartWatch: Price in Nigeria NGN56,984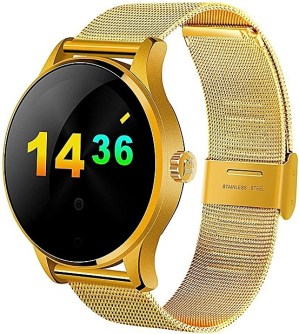 Aside from beauty, this Bluetooth smartwatch features some of the very best features you'll ever desire. You can make calls and receive notifications from your smartphone with this simple watch.
It also features sedentary lifestyle management; fitness trackers sleep monitor, music player, heart rate monitor, and selfie camera.
It comes with a 300mAh battery and does not have any operating system software. It's fully compatible with Android 4.3+ and iPhone IOS 7.
4. Lemfo Android SmartWatch
: Price in Nigeria NGN45,885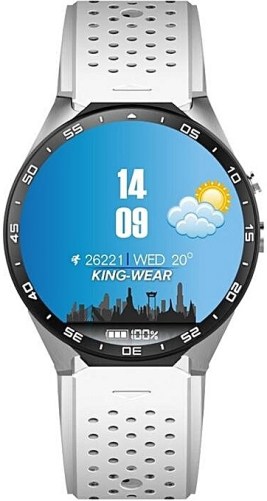 Lemfo is a classic smartwatch anyone with a good budget should have in their collection. Its body design is like no other. It comes with a rounded face with polished aluminum bracelets.
The Lemfo Android watch comes with a 2MP Camera, 4GB internal memory, and 512 RAM.
It supports a sim card, fitness trackers, SMS and email updates plus other features.
5. Universal iOS and Android SIM SmartWatch
: Price in Nigeria NGN8,984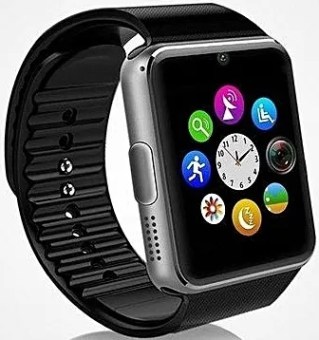 It's not hard to fall in love with this device. It comes with everything you'll ever want in a watch plus a sleek and stylish design to show off.
Like most smartwatches, it features SIM support, SMS and email synchronization, a music player, sleep monitoring, remote picture, fitness tracker, and so on. It's simply packed with all the juicy features of a good smartwatch.
It sports a 350mAh battery, 0.3MP camera, touchscreen, 1.5-inch screen with a 240 x 240px resolution.
6. Generic Android Bluetooth SmartWatch
: Price in Nigeria NGN130,675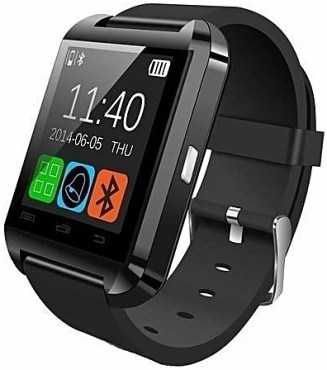 It comes with an impressive body design with a clean screen look.
With the Generic Android watch, you get a device that's capable of handling your smartphone notifications flawlessly without any glitch or hang up.
You have the choice of going with a dark shade or a white band. This wearable features music play, remote pictures, dial, phonebook management, message, alarm and calendar synchronization, and a pedometer for your fitness.
The wristwatch is compatible with both Android and iPhone devices and comes with an alarm feature, which triggers once you leave either device 10 meters from the other. This way, you don't lose your device easily.
7. Polar M600 Smartwatch
: Price in Nigeria NGN9,755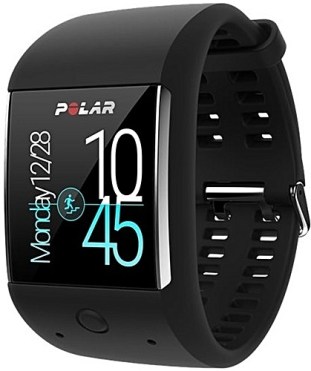 Polar M600 comes as rugged as a smartwatch can get. It has robust physical fitness features to help you meet your goals. With the Polar smartwatch, you can measure distances you cover, the number of steps taken, heart rate as well as calories burnt per day.
It supports both Android and IOS smartphones and sports features like SMS, email, and incoming call notifications. The Voice command feature helps you to make and receive calls, use the GPS, search the internet, and many more with just a simple voice command.
Polar M600 comes with a 500mAh rechargeable battery and a 1.3-inch screen with a 240 x 240 px display.
8. Generic Dz09 SIM Smartwatch
: Price in Nigeria NGN8,566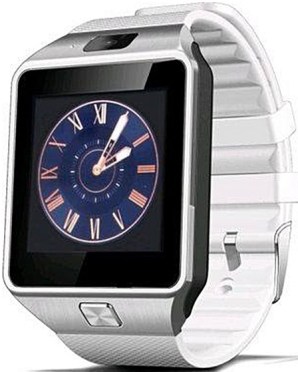 Play videos or view your galleries without reaching for your phone. The Generic Dz09 gives you easy access to essential features on your smartphone: make or receive calls, or take pictures and videos with it.
Dz09 also offers you the ability to keep track of your physical fitness. You can count every step you take, check your sleep levels, and calculate the energy expended for each activity throughout the day.
Once activated, the find your phone features alerts you once you're at a certain distance away from your phone. The wristwatch also offers calendar synchronization as well as a calculator and timer.
It comes with a 380mAh battery and a 1.54-inch screen with a 240 x 240 px display. It supports both IOS and Android devices.
9. Universal Spy Android Smartwatch
: Price in Nigeria NGN11,345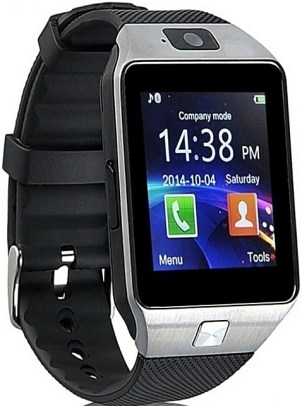 Spy Android smartwatch comes with a 1.54-inch HD LCD Capacitive touchscreen and a 0.3MP Camera.
It allows you to use a micro SIM card as well as an SD card. It connects to the internet but to use your social media; you'll need to connect to your smartphone.
You can send and receive messages, make phone calls, play music, and take pictures with this smartwatch. It also comes with a pedometer to measure your steps, anti-lost features, and sedentary lifestyle information. Overall, this is a smartwatch almost anyone will be happy with.
10. Generic Fitness Tracker Smart Bracelet
: Price in Nigeria NGN13,356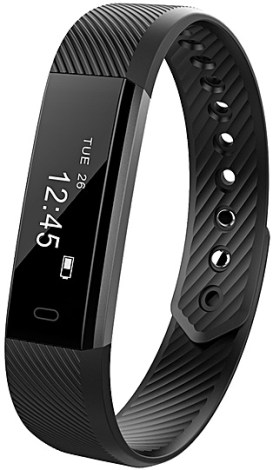 This simple yet powerful tracker is capable of doing all that any smartwatch can. It flawlessly synchronizes calls between itself and your smartphones as well as notifications from various apps like Instagram, Twitter, Facebook, and Skype.
It also comes with fitness trackers like a pedometer to measure the steps you take; floors climbed and energy expended.
Generic fitness tracker sports a 0.86-inch OLED screen and a 45mAh battery which can last up to 4 or 5 days.
Some of the Advantages of the Smart Watch in our contemporary world are among others:  
Faster access to social networks.
Reduce the need to take out the phone.
Less likely to miss calls and notifications.
Camera features.
Able to synchronize data with smartphones.
In Conclusion
Smartwatches have many phone-like functions. This is one of the focal points for skeptics to dissuade people from buying one.
However, what you must note is that, while smartwatches were invented to perform basic functions, they are now powerful enough to act like mini computers.
Fashionable and you also stay sharp and in control when looking at all the stats and even your daily goals.
Really, it is worth having a smartwatch in this digital age