Complete Guide: Oyo State Postal Code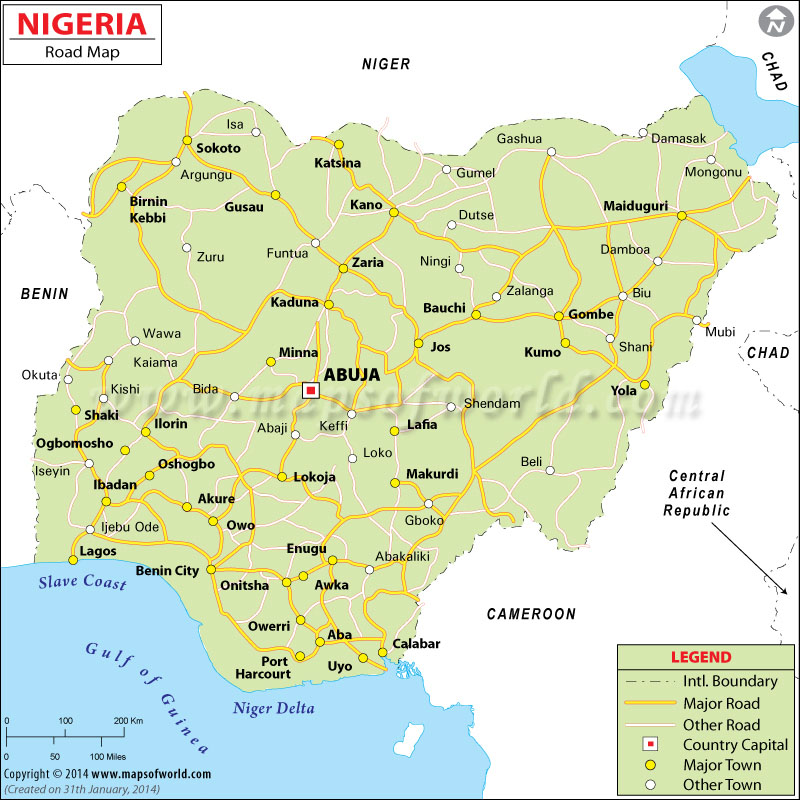 Oyo State Postal Code is 200001 to 234103. Code number 200001 as the code for the NIPOST Headquarters. This State is located in South West Geopolitical Zone of Nigeria.
For more details on the list of ZIP code or Postal codes for Oyo State, find the code along with the LGA or location.
List of Local Government Areas in Oyo State
Ibadan North
Afijio
Akinyele
Atiba
Atisbo
Egbeda
Ibadan North-East
Ibadan North-West
Ibadan South-East
Ibadan South-West
Ibarapa Central
Ibarapa East
Ibarapa North
Ido
Irepo
Iseyin
Itesiwaju
Iwajowa
Kajola
Lagelu
Ogbomosho North
Ogbomosho South
Ogo Oluwa
Olorunsogo
Oluyole
Ona Ara
Orelope
Ori Ire
Oyo East
Oyo West
Saki East
Saki West
Surulere
Postal Code for Oyo State
| Location | LGA | Postcode |
| --- | --- | --- |
| Ago Aare | Atisbo | 203003 |
| Agoamodu | Saki East | 203005 |
| Ajaawa | Ogo Oluwa | 210003 |
| Awe | Afijio | 211002 |
| Bacotho | Oyo West | 211003 |
| Eleyele | Ido | 200006 |
| GPO | Ibadan South West | 200001 |
| Igbeti | Olorunsogo | 212002 |
| Igbo Ora | Ibarapa central | 201003 |
| Igboho | Orelope | 212003 |
| Igbojaye | Itesiwaju | 202003 |
| Ijeru | Ogbomoso South | 210002 |
| Ikoyi | Ori Ire | 210005 |
| Isyin | Iseyin | 202001 |
| Kishi | Irepo | 212001 |
| Mapo | Ibadan South East | 200002 |
| Ogbomoso | Ogbomoso North | 210001 |
| Okeho | Kajola | 202002 |
| Oyo | Oyo West | 211001 |
| Saki | Saki West | 203001 |
| Sepeteri | Saki East | 203004 |
| Tapa | Ibadan North | 200009 |
| Tede | Atisbo | 203002 |
| University of Ibadan | Ibadan North | 200005 |

Oyo State Postcode by LGA
| LGA | Postcode |
| --- | --- |
| Afijio | 211102 – 211107 |
| Akinyele | 200132 – 200140 |
| Atiba | 211108 |
| Atisbo | 203104 – 203106 |
| Egbeda | 200109 – 200114 |
| Ibadan North | 200211 – 200285 |
| Ibadan North-East | 200xxx |
| Ibadan North-West | 200xxx |
| Ibadan South-East | 200xxx |
| Ibadan South-West | 200xxx |
| Ibarapa Central | 201103 – 201104 |
| Ibarapa East | 201101 – 201102 |
| Ibarapa North | 201105 – 201107 |
| Ido | 200129 – 200131 |
| Irepo | 212101 |
| Iseyin | 202101 – 202103 |
| Itesiwaju | 202104 – 202106 |
| Iwajowa | 202110 – 202116 |
| Kajola | 202107 – 202109 |
| Lagelu | 200101 – 200108 |
| Ogbomosho North | 210211 – 210271 |
| Ogbomosho South | 210101 |
| Ogo Oluwa | 210003 |
| Olorunsogo | 212102 |
| Oluyole | 200261 |
| Ona Ara | 200xxx |
| Orelope | 212103 – 212104 |
| Ori Ire | 210115 – 210116 |
| Oyo East | 211101 – 211273 |
| Oyo West | 211101 – 211273 |
| Saki East | 203102 – 203109 |
| Saki West | 203101 |
| Surulere | 210102 – 210105 |
Oyo State Post Office
| Post Office | Address | City | LGA |
| --- | --- | --- | --- |
| Ago-Amodu | Sepeteri road Ago-Amodu | Ago-Amodu | Saki East |
| Ago-Are | Saki Road Ago-Are | Ago-Are | Atisbo |
| Agodi Gate | Agodi Gate Bus stop Ibadan | Ibadan | Ibadan North |
| Agugu Oremeji | Agugu- Oremeji Ibadan | Agugu- Oremeji Ibadan | Ona-Ara |
| Aja-awa | Oja Aja-awa Location | Aja-awa | Ogo Oluwa |
| Awe | Opp. Alawe Palace Awe | Awe Oyo | Afijio |
| Bacotho | Baptist coll. Of Tech Isokun Oyo | Isokun | Oyo West |
| Eleyele | Eleyele Barrack Ibadan | Eleyele – Ibadan | Ibadan North – West |
| Erunmu | Erunmu/ Egbeda community | Erunmu town | Egbeda |
| Eruwa | Eruwa Oyo State | Eruwa | Ibarapa East |
| Fed. Sec | Fed.Sec.Complex | Ibadan | Ibadan North |
| Fiditi | Iware Road Fiditi | Fiditi | Afijio |
| GPO Dugbe | Opp. Railway Station | Dugbe Ibadan | Ibadan North – West |
| Igbeti | Oja Oba road Igbeti | Igbeti | Olorunsogo |
| Igboho | Oke-Afin Igboho | Igboho | Orelope |
| Igbojaye | Jagun Area Igbojaye | Igbojaye | Itesiwaju |
| Igboora | Post Office Rd, Sagaun | Igboora | Ibarapa Central |
| Ijeru | Arowomole Ijeru Area Ogbomoso | Ogbomoso | Ogbomosho South |
| Ikoyi-Ile | Tewure road Ikoyi-Ile | Ikoyi-Ile | Ori Ire |
| Ilora | Oja-Oke Ilora | Ilora | Afijio |
| Iseyin | Oluwole area Iseyin | Iseyin | Iseyin |
| Kishi | Ajegunle Kishi | Kishi | Irepodun |
| Lalupon | Ibadan – Iwo road Lalupon | Lalupon-Lagelu | Egbeda |
| Lanlate | Oke-Oja Lanlate | Lanlate Location | Ibarapa East |
| LAUTECH | LAUTECH Ogbomoso | Ogbomoso | Ogbomoso North |
| Mapo | Oja-Oba Mapo hill Ibadan | Ibadan | Ibadan South – East |
| Ogbomoso | Takie square, Ogbomoso | Ogbomoso | Ogbomosho North |
| Okeho | Barrack Area Okeho | Okeho | Kajola |
| Oyo | Opp.Ekesan Market Oyo | Oyo | Atiba |
| Saki | Okedio Sanngo road Saki | Saki | Saki West |
| Secretariat | Oyo state Govt Secretariat | Ibadan | Ibadan North |
| Sepeteri | Oke Taase Sepeteri | Sepeteri | Saki East |
| Tapa | Ayete Tapa | Tapa | Ibarapa North |
| Tede | Isale Igbogbo Tede | Tede | Atisbo |
| U I Ibadan | Ojoo road U.I.Ibadan | Ibadan | Akinyele |