Complete Guide: Enugu State Postal Code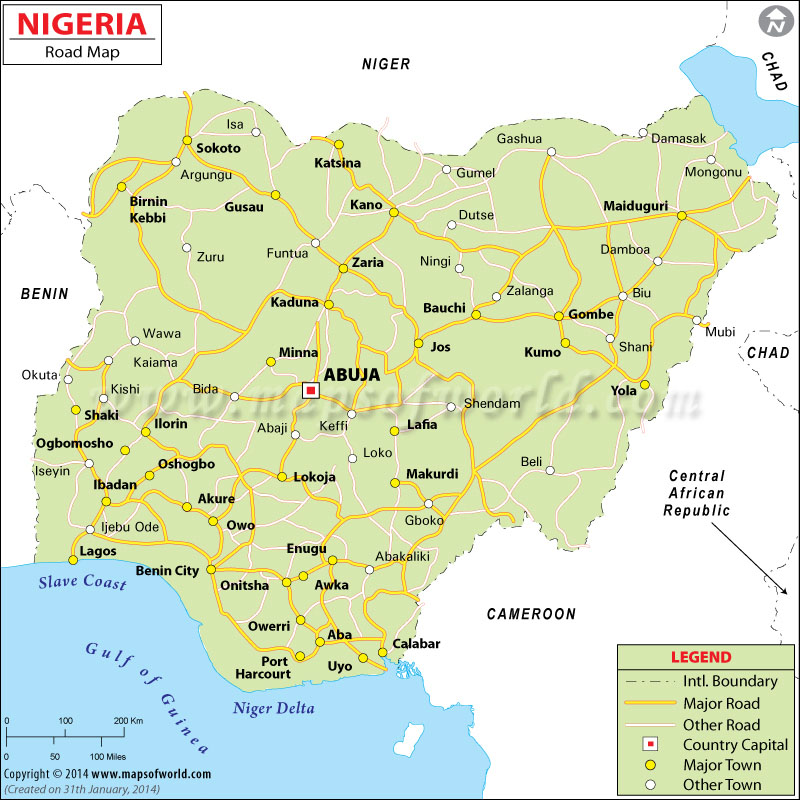 Enugu State Postal Code is 400001 to 413111. Code number 400001 as the code for the NIPOST Headquarters. This State is located in South East Geopolitical Zone of Nigeria.
For more details on the list of ZIP codes or Postal codes in Enugu State, find the code along with the LGA and location.
List of Local Government Areas & Town in Enugu State
Enugu North
Aninri
Awgu
Enugu East
Enugu South
Ezeagu
Igbo Etiti
Igbo Eze North
Igbo Eze South
Isi Uzo
Nkanu East
Nkanu West
Nsukka
Oji River
Udenu
Udi
Uzo-Uwani
Postal Code for Enugu State
| Location | LGA | Postcode |
| --- | --- | --- |
| 9th Mile Corner | Udi | 410003 |
| Acht | Oji River | 402001 |
| Adani | Uzo-Uwani | 411002 |
| Affa | Udi | 401002 |
| Agbani | Nkanu West | 402004 |
| Agbani Rd. | Enugu South | 400004 |
| Asata | Enugu North | 400001 |
| Enugu Campus | Enugu South | 400006 |
| Enugu Ezike | Igbo-Eze North | 413001 |
| Federal Secretariat | Enugu South | 400008 |
| Independency Layout | Enugu South | 400007 |
| Inyi | Oji River | 401007 |
| Isigwu Umana | Ezeagu | 401001 |
| Iwollo | Ezeagu | 401006 |
| Nenwe | Aninri | 402002 |
| New Haven | Enugu South | 400001 |
| Nsukka | Nsukka | 410002 |
| Obollo Afor | Udenu | 412002 |
| Ogbede | Igbo-Etiti | 411003 |
| Ogbete | Enugu North | 400003 |
| Oji River | Oji River | 401008 |
| Udi | Udi | 401001 |
| Umuabi | Udi | 401010 |
| Umulona | Uzo-Uwani | 411001 |
| UNN | Nsukka | 410001 |
| Uwani Enugu | Enugu South | 400009 |
Enugu State Postcode by LGA
| LGA | Postcode |
| --- | --- |
| Aninri | 402140 – 402144 |
| Awgu | 402120 – 402139 |
| Enugu East | 400103 – 400104 |
| Enugu North | 400102 – 400281 |
| Enugu South | 400105 – 400108 |
| Ezeagu | 401125 – 401144 |
| Igbo Etiti | 411101 – 411110 |
| Igbo Eze North | 413101 – 413108 |
| Igbo Eze South | 413102 – 413111 |
| Isi Uzo | 412101 – 412105 |
| Nkanu East | 402111 – 402119 |
| Nkanu West | 402101 – 402110 |
| Nsukka | 410101 – 410116 |
| Oji River | 401145 – 401150 |
| Udenu | 412106 – 412114 |
| Udi | 401101 – 401124 |
| Uzo-Uwani | 411111 – 411126 |
Enugu State Post Office
| Post Office | Address | City | LGA |
| --- | --- | --- | --- |
| 9th Mile Ctr | Near St. Thomas Anglican Church | 9th Mile | Ngwo |
| Adani | Along Onuebonyi Road, Adjacent Ikwo L.G.A. Headquarters | Adani | Uzo – Uwani |
| Affa | Amauzari Rd, Near Ikedimkpa Roundabout | Affa | Udi Agwu |
| Agbani BO | 96/103 Agbani Road | Agbani | Nkanu |
| Agbani | Near Eke Market | Agbani | Enugu South |
| Aguobu-owa | Ezeagu L.G. Headquarters | Aguobu-owa | Ezeagu |
| Aguobu-Umumba | Aguobu-Umumba Ezeagu | Aguobu-Umumba | Ezeagu |
| Akpugo | Orie Market Square | Akpugo | Uzo – Uwani |
| Aku | Afikpo Road, Opposite Meat Market | Aku Location | Igbo-Etiti |
| Asata | 28, Udi Road Asata Enugu | Asata | Enugu-North |
| Eha-Amufu | Nsukka Road, Near Railway Line | Eha-Amufu | Udenu |
| Emene | 143, Old Abakaliki Road, Opp.Practising School | Emene | Enugu East |
| En-Ezika | 5, Water Works Road, Opp. Mr. Biggs Store | En-Ezika | Igbo-Eze |
| Enugu | 22, Okpara Avenue, Enugu | Enugu | Enugu South |
| Fed. Sec | Aku Rd., Close to Igbo-Etiti L.G.A. Hdqrts, Ogbede | Enugu | Enugu South |
| House of Ass. | Enugu House of Assembly Complex | House of Ass. | Enugu South |
| ind lout | Independence Layout, Behind Appeal Court | Ind Lout | Enugu South |
| Isiugwu-Uwana | Isingwu-Uwana Village | Isiugwu-Uwana | Ezeagu |
| Iwollo | Obodongwu Park | Iwollo | Ezeagu |
| Mail Pro. Office Ctr Ext | Mail Processing Office By Railway Station, Ogui Road, Enugu | Enugu | Enugu North |
| Nenwe Street | 12, Nenwe Street A/ Layout Enugu ( Not Functioning) | Achara-Layout | Enugu-South |
| New Haven | 19, Udenweze St. New-Haven | New-Haven | Enugu-North |
| Nsukka | 1,Odenigbo Road | Nsukka | Nsukka |
| Obollo-Afor | Local Government Building, Achi Road | Obollo-Afor | Udenu |
| Ogbede | Beside Awgu L.G.A. Headquarters | Okehe | Igbo – Etiti |
| Ogbete | 13, Ejindu Street, Coal Camp | Ogbete | Igbo Eze North |
| Ogwoffia-owa | Ogwuofia-Owa Ezeagu | Ogwoffia-owa | Ezeagu |
| Ter. Hdqrts Office, Ctr Ext | NIPOST Territorial Headquarters, Opposite Fire Service, Ogui Road, Enugu. | Enugu | Enugu North |
| Udi | Opposite the Local Government Area Hqtrs. | Udi | Udi |
| Umuabi | Umuokefi Road | Umuabi | Ohaukwu |
| Umulokpa | Beside LGA Headquarters | Umulokpa | Uzo – Uwani |
| Uni. Of Nig. | University of Nigeria Enugu Campus Complex | Uni. Of Nig. | Enugu South |
| UNN | Beside Institute of Education, UNN | UNN | Nsukka |
| Uwani | 28, Edinburgh Road By Zik's Avenue (Roundabout) | Uwani | Ugbo-Etiti |