Complete Guide: Ondo State Postal Code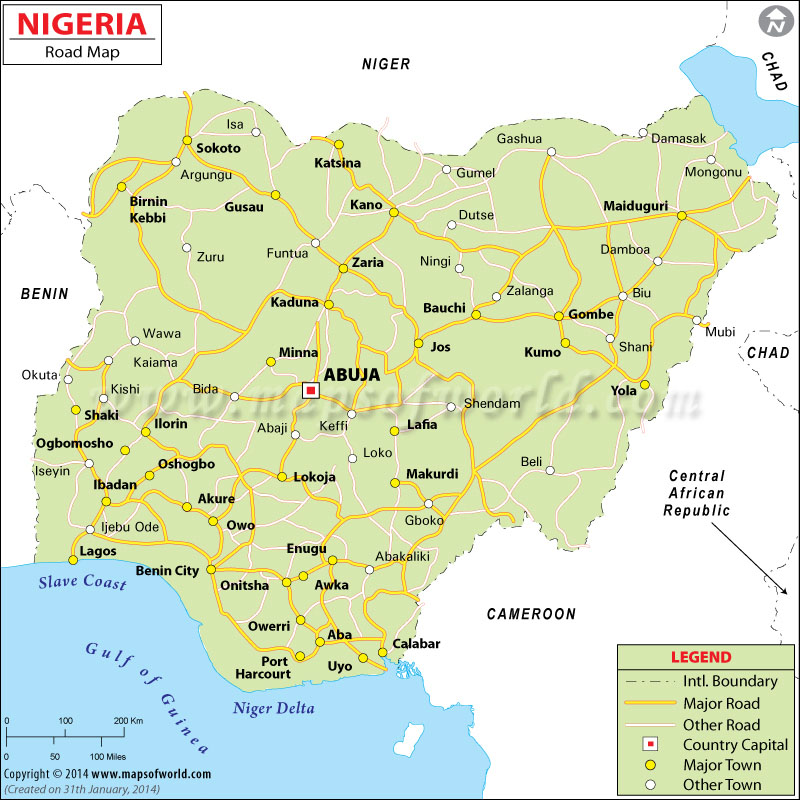 The postal code range for Ondo State is from 340001 – 352120, with 340001 specifically designated as the code for the NIPOST Headquarters. Ondo State is situated in the South West Geopolitical Zone of Nigeria.
To obtain further information on ZIP codes or Postal codes for Ondo State, you can locate the code by district and location.
List of Local Government Areas & Town in Ondo State
Akure South
Akoko North-East
Akoko North-West
Akoko South-East
Akoko South-West
Akure North
Ese Odo
Idanre
Ifedore
Ilaje
Ile Oluji/Okeigbo
Irele
Odigbo
Okitipupa
Ondo East
Ondo West
Ose
Owo

Postal Code for Ondo State
| Location | LGA | Postcode |
| --- | --- | --- |
| Ajowa | Akoko North West | 342002 |
| Akungba | Akoko South West | 342007 |
| Akure Branch Office | Akure South | 340004 |
| Araromi Obu | Odigbo | 350002 |
| Arigidi | Akoko North West | 342004 |
| Bamikemon | Ile-Oluji/ Okeigbo | 351003 |
| Federal Secretariat | Akure South | 340003 |
| GPO | Akure North | 340001 |
| Idanre | Idanre | 340008 |
| Idoani | Ose | 341004 |
| Ifon | Ose | 341002 |
| Igbara Oke | Ifedore | 340006 |
| Igbokoda | Ilaje | 352003 |
| Igbotako | Okitipupa | 350004 |
| Ijare | Ifedore | 340010 |
| Ijebu Owo | Owo | 341001 |
| Iju | Akure North | 340015 |
| Ikaramu | Akoko North West | 342009 |
| Ikare | Akoko North East | 342001 |
| Ilara | Ifedore | 340007 |
| Ile Oluji | Ile-Oluji/ Okeigbo | 351003 |
| Ilutitun | Odigbo | 350005 |
| Imeri | Ose | 341005 |
| Ipe | Akoko South East | 342011 |
| Irun | Akoko North West | 342003 |
| Itaogbolu | Akure North | 340005 |
| Iwaro | Akoko South West | 342010 |
| Oba | Akoko South West | 342008 |
| Ode Aye | Okitipupa | 350005 |
| Odotu | Ile-Oluji/ Okeigbo | 351002 |
| Ogbagi | Akoko North West | 342001 |
| Oka | Akoko South West | 342006 |
| Oke Agbe | Akoko North West | 342005 |
| Okeigbo | Ile-Oluji/ Okeigbo | 351003 |
| Okitipupa | Okitipupa | 350002 |
| Ondo | Ondo West | 351001 |
| Oniparaga | Odigbo | 350003 |
| Ore | Odigbo | 350001 |
| Oyemekun | Akure South | 340002 |
| Ugbonla | Ese Odo | 352001 |

Ondo State Postcode by LGA
| LGA | Postcode |
| --- | --- |
| Akoko North-East | 342101 – 342232 |
| Akoko North-West | 342102 – 342105 |
| Akoko South-East | 342106 – 342115 |
| Akoko South-West | 342107 – 342117 |
| Akure North | 340102 – 340106 |
| Akure South | 340101 – 340284 |
| Ese Odo | 352106 – 352115 |
| Idanre | 340107 – 340109 |
| Ifedore | 340110 – 340113 |
| Ilaje | 352116 – 352120 |
| Ile Oluji/Okeigbo | 351107 – 351111 |
| Irele | 352101 – 352105 |
| Odigbo | 350101 – 350107 |
| Okitipupa | 350104 – 350113 |
| Ondo East | 351102 – 351105 |
| Ondo West | 351101 – 351106 |
| Ose | 341109 – 341119 |
| Owo | 341101 – 341108 |
Ondo State Post Office
| Office | Address | City | LGA |
| --- | --- | --- | --- |
| Adeyemi Coll.Edu. | Adeyemi Coll. Education Campus | Ondo Town | Ondo South |
| Ajowa Akoko | Daya Quarters | Ajowa Akoko | Akoko North W. |
| Akungba Akoko | Akungba Quarters | Akungba Akoko | Akoko South w. |
| Akure B O | Hospital Road | Akure | Akoko South |
| Akure | Oba Adesida Rd.,Akure | Akure | Akure South |
| Alade Idanre | Alade Idanre | Alade Idanre | Owena |
| Araromi Obu | Post Office Road, Araromi Obu | Araromi Obu | Odigbo |
| Arigidi Akoko | Ekiteji street | Arigidi Akoko | Akoko North W. |
| Arogbo | Arogbo Markek Square | Arogbo-Ijaw | Ese Odo |
| Bamikemo | Akinlosoye Driver | Bamikemo | Ile – Oluji |
| Epinmi | Epinmi Akoko | Epinmi Akoko | Akoko East |
| Fed.Sec. | Igatoro Road | Igatoro | Akure South |
| Idanre | Idanre Round About | Idanre | Idanre |
| Ido Ani | Amushogbo Quarters Ido Ani | Ido Ani | Ose |
| Ifon | Owo – Benin Express Rd | Ifon | Ose |
| Igbara Oke | Ade Titiloye Street | Igbara Oke | Ifedore |
| Igbotako | 3, Board Street, Igbotako | Igbotako | Okitipupa |
| Ijare | Ijare-Ode Esi Road | Ijare | Ifedore |
| Ijebu Owo | Iyere Rd, Owo | Ijebu Owo | Owo |
| Iju P.O. | Main Road Iju | Iju | Akure North |
| Ikaramu | Ikaramu Akoko | Ikaramu Akoko | Akoko North-W. |
| Ikare Akoko BO | Ikare Akoko Town | Ikare Akoko | Akoko North-E. |
| Ikare Akoko | Opp. Olukare palace,Ilepa Street | Ikare Akoko | Akoko North-E. |
| Ilara Mokin | Oju Ode,Ilara | Ilara | Ifedore |
| Ileoluji | Temidire/Ileoluji | Ile Oluji | Ileoluji/Okeigbo |
| Ilutitun | 4, Board Street, Ilutitun | Ilutitun | Okitipupa |
| Imeri | Near Market,Imeri | Imeri | Ose |
| Ipe | Ipe Akoko | Ipe Akoko | Akoko East |
| Ire Akoko | Iba Quarters | Ire Akoko | Akoko South w. |
| Irun Akoko | Near Onirun Palace | Irun D683Akoko | Akoko North W. |
| Isua Akoko | Isua Akoko Town Square | Isua Akoko | Akoko South E. |
| Itaogbolu | Main Road,Itaogbolu | Itaogbolu | Akure North |
| Iwaro-Oka Akoko | Oka Odo Quarters | Iwaro-Oka Akoko | Akoko South w. |
| Oba Akoko | Owo Rd | Oba Akoko | Akoko South w. |
| Ode Aye | Olowu Street, Odeaye | Odeaye | Okitipupa |
| Odotu | Odotun Town Square | Odotu | Ile-Oluji |
| Ogbagi Akoko | Ofe Quarters | Ogbagi Akoko | Akoko North W. |
| Oka | Iworin Quarters | Oka Akoko | Owo |
| Oke Igbo | Town Square, Oke Igbo | Oke Igbo | Ileoluji/Okeigbo |
| Okeagbe Akoko | Afa Quarters | Okeagbe Akoko | Akoko North W. |
| Okitipupa | Royal Road, Okitipupa | Okitipupa | Okitipupa |
| Ondo | Moferere Market | Ondo | Ondo West |
| Oniparaga | Adejagunla Street, Oniparaga | Oniparaga | Odigbo |
| Ore | Sabo Road, Ore | Ore | Odigbo |
| Owo | Fajuyi Rd.,Round About,Owo | Owo | Owo |
| Oyemekun | Oyemekun Grammar School | Akure | Akure South |
| Ugbokoda | Broad Street, Igbokoda | Igbokoda | Igbokoda |
| Ugbonla | Church Str. Ugbonla | Ugbonla | Ilaje |
| Uso | Ise Road, Uso | Uso | Owo |