Hublot Wrist Watch Specification & Price In Nigeria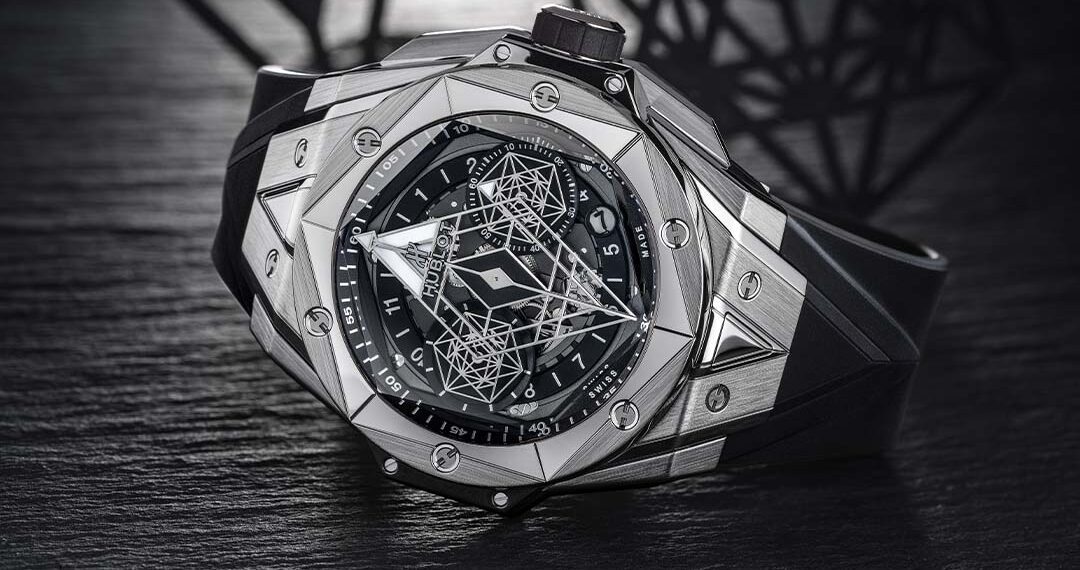 In the expansive cosmos of horology, Hublot shines bright as a distinctive constellation, tracing the trajectory of Swiss luxury watchmaking infused with innovative design and technology.
Hublot has carved its niche in fusing traditional watchmaking techniques with modern aesthetics and materials, creating timepieces that stand apart in quality, craftsmanship, and style.
This in-depth exploration will guide you through the Hublot universe, focusing on the specifications, pricing, and frequently asked questions about the Nigerian market.
Hublot: A Unique Blend of Innovation and Tradition
The first element of any Hublot watch that catches the eye is the unique blend of materials it employs. Hublot's "Art of Fusion" concept manifests itself in using various materials like titanium, ceramic, stainless steel, gold, and even rubber. Hublot introduced the world to the first natural rubber strap in watchmaking history. The brand also invented 'Magic Gold,' a scratch-resistant fusion of gold and ceramic, manifesting its innovative prowess.
All Hublot watches run on Swiss automatic or manual movements, displaying the brand's technical expertise and commitment to precision. Some models, like those from the 'Unico' series, host in-house manufactured movements, demonstrating Hublot's capacity for producing proprietary calibers.
Hublot watches come in various distinctive designs, characterized by their signature 'porthole' look – Hublot is French for 'porthole.' Each model presents a variety of color and band options, ensuring there is a Hublot watch to suit every individual style.
Hublot watches also offer many functions, ranging from date indicators and chronographs to power reserve indicators. Advanced models might even include tourbillons and moon phase indicators, catering to the most discerning watch enthusiasts.
Hublot Watch Specifications
Every Hublot watch is an epitome of sophistication, crafted with an acute attention to detail. The typical Hublot watch boasts an array of impressive features:
Materials: Hublot is known for using a variety of high-quality materials, including titanium, ceramic, stainless steel, and gold. It is also renowned for creating the unique alloy 'Magic Gold,' a scratch-resistant 18-carat gold.
Movement: The watches are powered either by Swiss automatic or manual movements. The 'Unico' series hosts in-house manufactured movements, demonstrating the brand's mechanical prowess.
Design: Each Hublot model presents a distinctive design with various color and band options. Their trademark 'porthole' design, after which the brand is named (Hublot means 'porthole' in French), is characterized by a circular dial framed by visible screws.
Functions: Hublot watches often come with features such as date indicators, chronographs, and power reserve indicators. Some advanced models even possess tourbillons and moon phase indicators.
Hublot Watches in Nigeria: A Breakdown of the Price Range
Hublot watches are undoubtedly an investment, given their robust blend of design, quality, and craftsmanship. However, the price can vary considerably depending on the model and materials used. Here's a rough price range you can expect in Nigeria:
1. **Classic Fusion Series**: Starting at NGN 3,000,000.
2. **Big Bang Series**: Ranges between NGN 4,000,000 and NGN 9,000,000.
3. **Spirit of Big Bang Series**: Starts from around NGN 5,500,000.
4. **MP Collection**: The price can go upwards of NGN 15,000,000 for ultra-luxurious models.
What are the features of Hublot watches?
Hublot is a Swiss luxury watchmaker known for its innovative design and high-quality craftsmanship. As of my knowledge cutoff in September 2021, here are some key features that define Hublot watches:
Art of Fusion: Hublot is famous for its "Art of Fusion" concept. This signifies the brand's innovative approach to combining traditional watchmaking with the latest technologies and materials, like carbon fiber, ceramic, titanium, and even their own alloys like Magic Gold, which is the world's only scratch-proof gold.
Unique Design: Hublot has a distinct, bold aesthetic, with most models featuring a large and heavy case with a sporty design. Its unique design is recognized globally. The Hublot Big Bang and Classic Fusion collections, for example, have become iconic in the luxury watch industry.
In-House Movements: Many Hublot watches feature in-house movements. These are mechanical movements designed, developed, and manufactured by Hublot. This is a mark of high-quality craftsmanship and engineering.
Diverse Range: Hublot offers a diverse range of watches in different styles, colors, and materials. From the Classic Fusion line's more traditional and elegant watches to the Big Bang line's bold and sporty models, there is a wide variety to choose from.
Limited Edition Collections: Hublot regularly collaborates with artists, athletes, and other luxury brands to create limited edition watches. These collaborations often result in unique and highly sought-after timepieces.
Advanced Features: Some Hublot watches offer advanced features such as chronographs, moon phase indicators, and tourbillons. These are complicated features that require intricate craftsmanship and design.
High-Quality Strap: Many Hublot watches feature a quick-release system for their straps, which allows the wearer to easily switch between different styles. The straps are typically made of high-quality rubber, but leather, fabric, and other materials are also used.
Wrapping Up
Hublot is a beacon of innovation in the luxury watch landscape, representing a harmonious marriage of tradition and the future. The diverse range of designs, materials, and functions cater to all, from the minimalist to the extravagant.
For Nigerians looking for a timepiece that symbolizes luxury, style, and precision, Hublot watches are a worthy choice. And while their prices may seem steep, remember that you're investing in a piece of wearable art backed by the rich heritage of Swiss watchmaking and the promise of quality and durability. Visit your local authorized Hublot retailer today and enter the captivating world of Hublot watches.
Frequently Asked Questions (FAQs)
**1. Are Hublot watches worth the investment?**
Yes, Hublot watches represent a combination of Swiss precision, innovative design, and top-tier craftsmanship, making them well worth the investment. While they demand a higher price tag, their value retention and potential appreciation make them a sound choice for watch enthusiasts and collectors alike.
**2. Where can I purchase an authentic Hublot watch in Nigeria?
Numerous authorized retailers are selling Hublot watches in Nigeria. Ensure you purchase from recognized and trusted retailers to guarantee the product's authenticity and activate the international warranty provided by Hublot.
3. How should I care for and maintain my Hublot watch?
As Hublot recommends, regular servicing is essential to maintain your watch. This usually involves cleaning, oiling, and replacement of worn-out parts. It's also advisable to avoid exposing the watch to extreme temperatures, magnetic fields, and excessive moisture.
4. Are Hublot watches water-resistant?
Most Hublot watches come with water resistance, with some models resistant up to 100m. However, it's best to avoid unnecessary exposure to water. And remember, always ensure the crown is fully closed before any contact with water.
5. Can I customize my Hublot watch?
Hublot does offer customization options for certain models. For more specific information, contact an authorized Hublot retailer.
6. What warranty does Hublot offer on its watches?
Hublot provides a 2-year international warranty on its watches. This covers any manufacturing defects but doesn't extend to normal wear and tear or damage caused by accidents or negligence.