Getfit Waist Trainer Price in Nigeria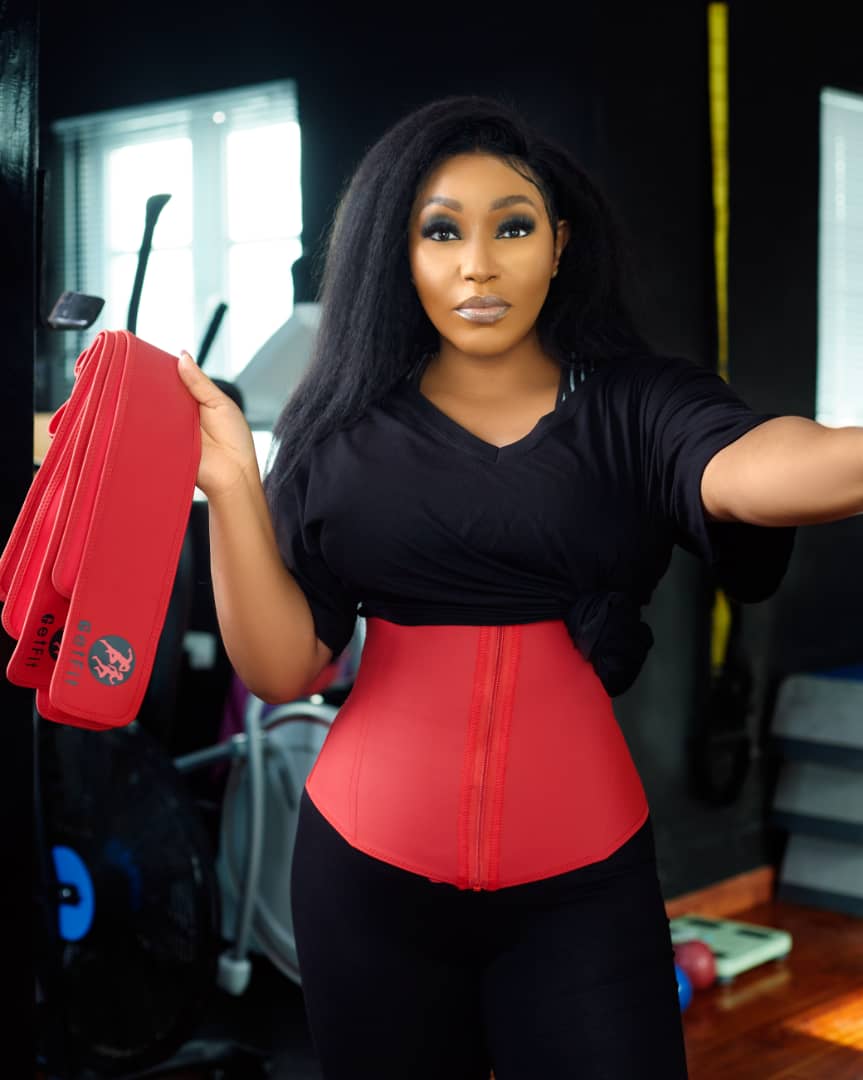 Belly fat is one issue that many Nigerian ladies are dealing with at the moment. They try so hard to rid their bellies of fat by exercising and several other activities yet achieve little or no result. An easy and more efficient way to deal with belly fat is to make use of waist trainers.
There are several waist trainer products on the market including GetFit waist trainers. These waist trainers are manufactured by GetFit Technologies Limited. They promise customers that they can reduce belly fat effectively by using their products. The good news is that waist trainers are still effective even when you don't exercise.
Will you like to know how much GetFit waist trainers cost in Nigeria? Continue reading this post to find out.
GetFit Waist Trainer Price in Nigeria
GetFit Technologies specializes in the production of waist trainers and other products that help in the reduction of belly fat. So if you have stubborn belly fat, post-partum belly, or fupa, you can make use of their products. The question that begs an answer becomes, "How much do GetFit waist trainers cost in Nigeria today?" As you would have guessed, there are so many products so there is no specific price.
We have done the homework on your behalf and gotten a list of their products. Check the list below to see the popular GetFit waist trainers on the market and their prices:
Improved Ruby 3.0: N22,500 – N17,000
Dual Detachable Belly Eraser: N25,000 – N23,000
Body Shaper: N25,000 – N23,000
Apple Cider Gummies: N15,200 – N13,200
Drip Sweat (3 Straps): N32,500 – N30,500
GetFit Improved Waist Trimmer 3.0: N15,500 – N13,500
Improved Slim waist Band 3.0: N17,500 – N15,500
Instant Liposuction Wrap: N15,000 – N13,500
GetFit Arm Trimmer: N7,500 – N7,000
Sweat Stick: N6,500 – N6,000
Sauna Belly Wrap: N3,000 – N2,500
GFIT 3 Smart Watch: N23,000 – N21,000
GFIT 1 Fitness Watch: N18,000 – N16,000
Belly Fat Breaker: N6,000 – N5,500
Booty Band Heavy: N6,500 – N6,000
Booty Band Light: N5,500 – N5,000
From the above, you will notice that there are more products asides from just waist trainers. You can choose any of these to get yourself back to fitness and get rid of that belly fat you hate so much. Note that the company reserves the right to adjust the prices of these products. We will be on the lookout for any price changes and update this post accordingly.
Getting the Best Results from your GetFit Waist Trainers
Portion Your Meals
Eating in portions is very important if you are going to lose that belly fat. You can't three large wraps of fufu or amala and expect to lose your belly fat because of your waist trainer. It's not going to work. You should eat just what is enough rather than what can satisfy two other people. Take smaller meal portions and don't eat late at night. One way to eat smaller portions is to make use of smaller plates.
Avoid Processed Foods
The final thing that we will discuss in this section is that you should avoid processed foods as much as you can. As we mentioned earlier, a lot of the results you will get depend on what you do asides from wearing the waist trainer. Processed foods aren't as healthy as natural foods and contribute to your belly fat. You should also avoid junk food and foods containing lots of sugar. This means that you'd stay away from carbonated drinks and lots of alcohol as well.
Belly fat is one of the most difficult things to deal with. If you are going to exercise alone, it will take a lot of work. An easy way out is to make use of waist trainers such as GetFit waist trainers. Even at that, some people wear waist trainers and still don't get the results they want. One question that arises from this scenario is, "how do you get the best results from your GetFit waist trainer?" Here are a few suggestions:
Wear it
This is probably the most cliché thing to do. Of course, you have to wear the waist trainer to get the results you want. The question is, how should you wear waist trainers for the best results? You have to wear waist trainers for a minimum of 7 hours every day if you don't exercise. However, if you exercise, you should wear it for just 2 hours. Worried about the stress of wearing the waist trainer for that long? Don't worry, the more you wear it, the more comfortable it will become. You should adjust very quickly within a few days.
Make the waist trainer your handbag
The more you wear your waist trainer, the more effective your belly fat loss program will be. This is why we are suggesting that you make the waist trainer your handbag. You must come to a point where you are very comfortable in your waist trainer and you can wear it anywhere. It doesn't matter if you are running errands, cooking, cleaning, or working out. Make wearing your waist trainer becomes part of your daily routine, more like a tradition.
Drink water
A lot of the results that you will get from using GetFit waist trainers depend on you. It is not all about wearing waist trainers. If you wear trainers and don't do what you should, the results wouldn't be great. Drinking water frequently is one habit that you must develop. Why should you do this? Drinking water helps to improve your body's metabolism. Asides from this, it also helps to detoxify your body and make your skin clearer. That's asides from helping to keep your kidneys in great condition.
In conclusion,
GetFit waist trainers will help you lose your belly fat. The process is not magical and is highly dependent on your consistency and the other factors we mentioned above.