Sumec Firman Generator Specification & Price in Nigeria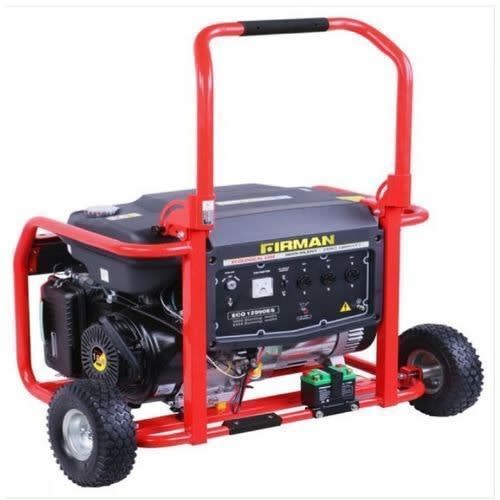 Sumec Firman is a reliable and trusted supplier in the generator market. Although this does not necessarily mean the company is the best, the reviews of customers and information about the brand will confirm that. This brand's generator prices are relatively Hight compared to other brands.
Their generators are not only affordable but also very durable, efficient, and long-lasting. These and many other products make Sumec Firman one of the most popular generator brands in Africa and Asia. We will provide information on the costs of Sumec Firman generators. However, it is essential to look beyond the price when buying a generator.
In Nigeria, there are many models of Sumec Firman Generators. Many options are available, so making a purchase decision can be challenging. Sumec Firman generators are available at a variety of prices. This is why it is essential to consider the costs. These machines are not easy to find, so it is essential to know some details. This additional information will allow you to make an informed buying decision about any of these generators.
How to Identify Original Sumec Firman Generators
Here are some key points to remember about Sumec Firman's original generators. The company that manufactures these generators sells them in Nigeria under three brands: "Sumec," Fireman, and "Sumec Firman." If a name is different from the three, it may be a fake.
However, if you encounter any of these names, remember that they all belong to the same company and the good one will prevail. This is done to eliminate fake generators or counterfeit products that are designed to confuse customers. This is one way to recognize fake Sumec Firman generators, as there are many fake products on the market.
A SUMEC FIRMAN original generator should also have the brand logo engraved on the oil tank, the Automatic Voltage Regulator, and the air filter. These are the places to check for the original logo. If the reverse happens, you may be dealing with the wrong Sumec Firman Generator.
Sumec Firman Diesel Generators Specification:
FDG5800CXE2 – 5.0kVA and 12.5L tank. 5.5 – 6.5 hours on a full tank. Key + manual start
SDG5500CL 5kVA, 12.5L Tank, 5.5 – 6.5 Hours on a Full Tank, Key/Manual Start
SDG5500CLE: 5.0kVA. 12.5L tank. 5.5 – 6 hours on a full fuel tank. Key/manual start
SDG5000SE: 4.5kVA and 15L tank. It takes 8-10 hours to fill up a full tank. Key start
SDG4000CL 3.5kVA, 12.5L Tank, 8 – 9 Hours on a Full Tank, Key/Manual Start
SDG4000CLE – 3.5kVA, 12.5L Tank, 8 – 9. Hours on a Full Tank, Key/Manual Start
SDG3500SE: 3.2kVA. 15L tank. 10 – 12 hours with a full tank. Key start
FDG4800CXE2 3.2kVA, 12.5L Tank, 8 – 9. Hours on a Full Tank, Key + Manual Start
SDG2500CLE: 2.0kVA with 12.5L tank, 12-14 hours on a full-tank, key/manual starting
SDG2500CL: 2.0kVA. 12.5L tank. 12 – 14 hours with a full tank. Key/manual start


Below is the Sumec Firman Generators Price List in Nigeria. Here is the price list for these generators:


2.5kVA Sumec Firman SPG2900 costs N69,000 – N88,000
3.1kVA Sumec Firman RD3910 costs N99,000 – N135,000
3.2kVA Sumec Firman ECO3990ES costs N111,000 – N130,000
3.5kVA Sumec Firman SPG3800E2 costs N130,000 – N185,000
3.5kVA Sumec Firman SPG4000E2 costs N130,000 – N170,000
6.5kVA Sumec Firman SDG7000SE costs N350,000 – N390,000
6.7kVA Sumec Firman ECO 8990ES costs N250,000 – N290,000
7.6kVA Sumec Firman SPG8800E2 costs N250,000 – N280,000
8.2kVA Sumec Firman RD8910 costs N240,000 – N290,000
9.8kVA Sumec Firman ECO10990ES costs N230,000 – N310,000
Sumec Generators: Why you should buy them

Durability

Sumec Firman generators can be made from one hundred percent copper. Some models include an enameled wire which makes them highly durable. Models designed for industrial use come with a factory battery. It indicates their durability to have all these packages together in one location.

Energy Efficiency

Because of their tank design, these generators are more efficient and use less fuel.

Low Sound Level

Sumec Firman generators are known for their quiet sound.
Last Thought
We will need generators as long as Nigeria's power situation continues. Generator-producing companies have filled this gap.
As a consumer, it is essential to have a clear guideline for choosing the right generator. I have put together this article to explain why Sumec generators are so great. I hope that it proves to be extremely helpful.