2022 Ferrari 812 Specification & Price In Nigeria
Ferrari price in nigeria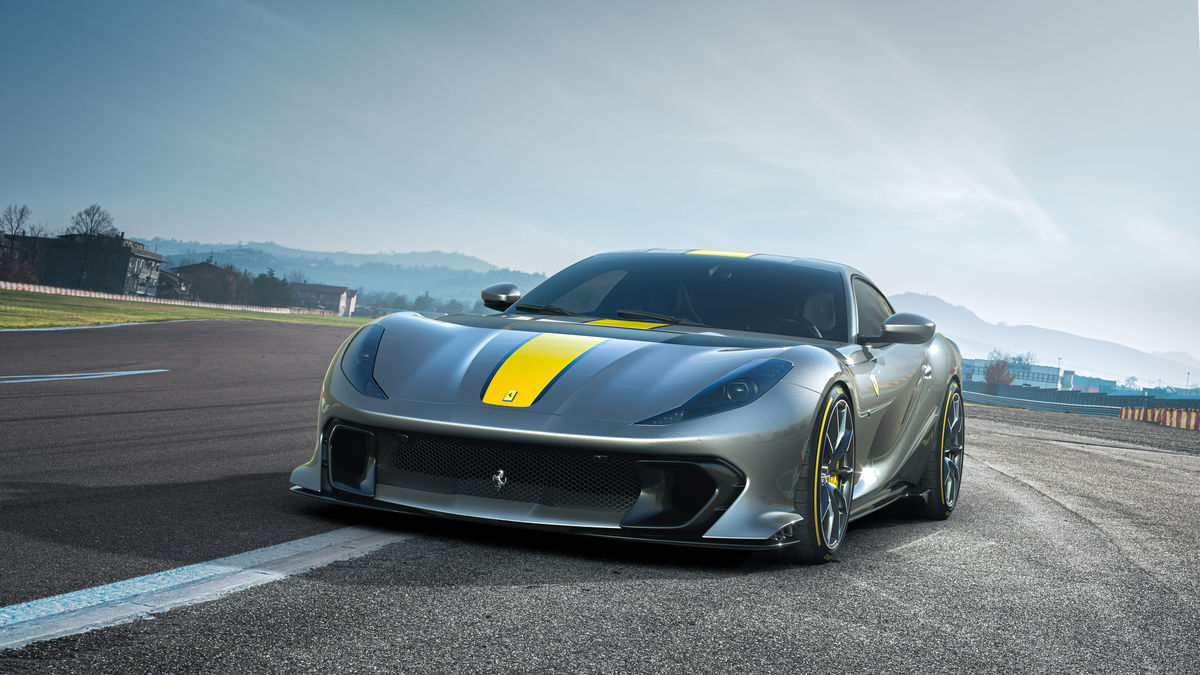 2022 Ferrari 812 Superfast is an upcoming car in Nigeria. Ferrari 812 Superfast is powered by a 6.5L V12 Gas engine that provides 788 horsepower and 529 lb/ft of torque. It has a Rear-wheel drive and 7-speed automatic transmission. All the information on this page is unofficial, but the official specs, features, and Ferrari 812 Superfast Price in Nigeria will be updated after the official launch.
Standard Exterior Colors
Argento Nurburgring Metallic, Avorio, Azzurro California, Bianco Avus, Bianco Cervino, Blu Abu Dhabi Metallic, Blu Corsa, Blu Mirabeau Metallic, Blu Pozzi, Blu Scozia, Blu Swaters, Blu Tour de France Metallic, Canna di Fucile, Giallo Modena, Grigio Alloy Metallic, Grigio Ferro, Grigio Ingrid Metallic, Grigio Scuro, Grigio Silverstone Metallic, Grigio Titanio Metallic, Nero Daytona Metallic, Nero, Rosso Corsa, Rosso Dino, Rosso Fiorano, Rosso Mugello, Rosso Scuderia, Verde British.
Standard Interior Materials
. Beige Tradizione, Leather Seat Trim
. Blu Medio, Leather Seat Trim
. Blue Sterling, Leather Seat Trim
. Bordeaux, Leather Seat Trim
. Carta Da Zucchero, Leather Seat Trim
. Charcoal, Leather Seat Trim
. Cioccolato, Leather Seat Trim
. Crema, Leather Seat Trim
. Cuoio, Leather Seat Trim
. Iroko, Leather Seat Trim
. Nero, Leather Seat Trim
. Rosso Ferrari, Leather Seat Trim
. Sabbia, Leather Seat Trim
. Terra Bruciata, Leather Seat Trim
. Tortora, Leather Seat Trim
  Powertrain
The 2022 812 Competizione and 812 Competizione A sport is the most exhilarating V12 on the automotive scene and is derived from the multi-award-winning engine power of the 812 Superfast. The car comes with a naturally-aspirated 830 CV engine that pairs impressive power with electrifying delivery and the inimitable soundtrack that Ferrari V12 purists know well.
Ferrari re-engineered the 6.5-liter displacement to work as the 812 Superfast V12. This was done to also record a new record red line while optimizing the fluid dynamics of the intake system and combustion, thereby reducing internal friction.  812 Competizione comes with 9,500 rpm.
Aerodynamics
The increment in both the engine output and maximum revs have resulted in a consequent increase in the heat to be dissipated. In other to meet these demands, the efficiency of the cooling flow management has been improved without increasing the dimensions and weight of radiating masses.
The 812 Competizione comes with a single air duct, unlike the 812 Superfast which comes with two air ducts. This new design allows the air intake for the engine radiators to be extended sideways as far as the chassis allowed as well as reducing not just weight, but also losses to the intake plenum and thus the combustion chamber, which in turn, improves overall performance.
Both the vents on the bonnet on either side of the central blade and the louvers on the wing evacuate the hot air coming off the radiator.
  Exterior
Ferrari gave the 812 Competizione a unique design that makes it stand out from the 812 Superfast. This also applies in terms of its proportions and formal balance.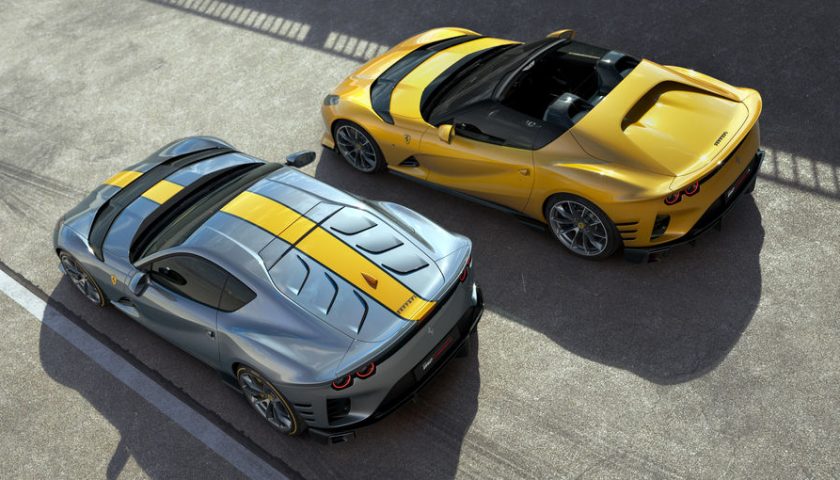 The bonnet has a transverse groove in which the carbon fiber blade sits. This proved an original way of disguising the air vents for the engine bay, while also increasing their surface area.
 7 years maintenance free maintenance
Ferrari offers an extended seven-year maintenance program offered with 812 Competizione and 812 Competition A.
Global pricing of 2022 Ferrari 812 Competizione and 812 Competizione A
The Manufacturer's Suggested Retail Price (MSRP) will start from $600,000 for the 2022 Ferrari 812 Competizione.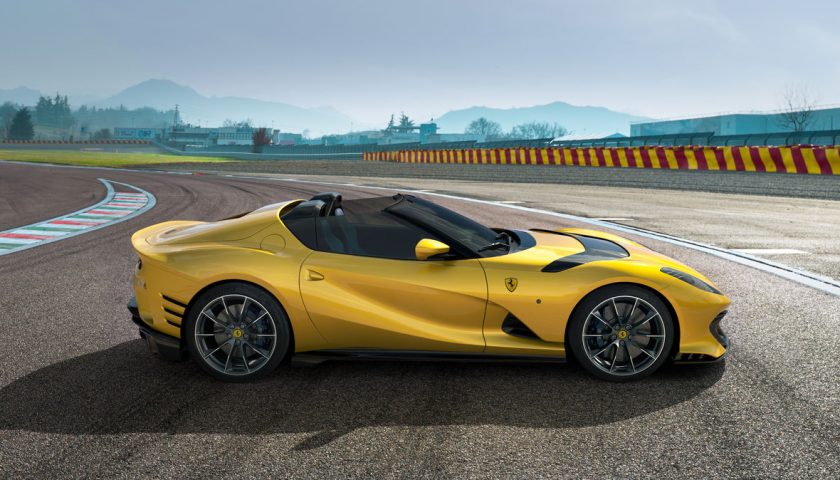 How Much is  2022 Ferrari 812 Competizione and 812 Competizione A price in Nigeria
The price of a 2022 Ferrari 812 Competizione in Nigeria will start from 400,000,000 Naira, without customs duty and other taxes, the price will start from 230,000,000 Naira.