Complete Guide: Delta State Postal Code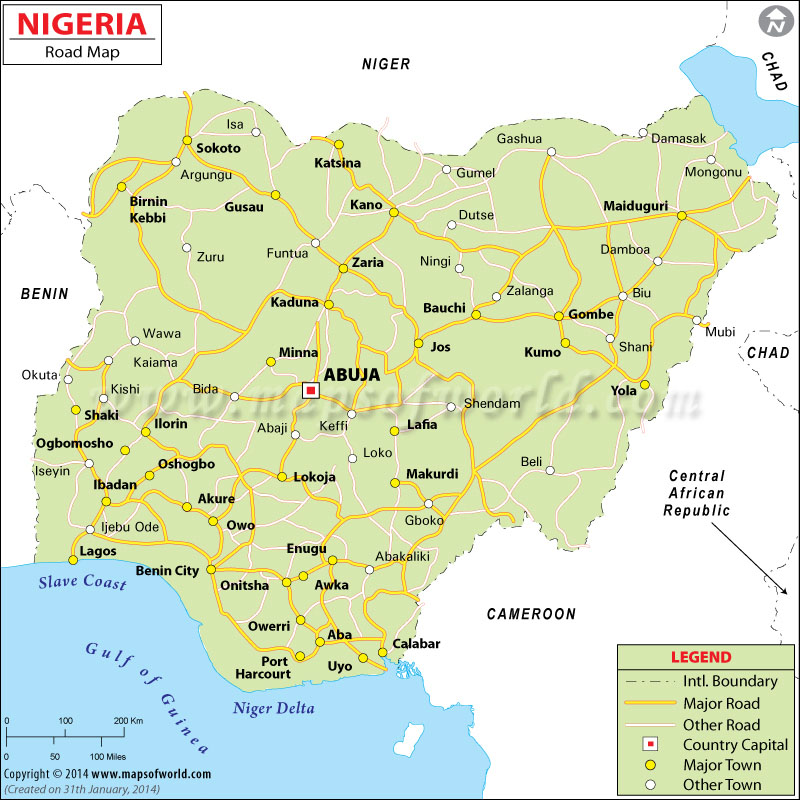 Delta State Postal Codes is 320001 to 334196. The capital of this state is Asaba as NIPOST headquarters. This state is located in South South Geopolitical Zone of Nigeria.
For more details on the list of ZIP codes or Postal codes for Delta State, find the code along with the local government area (LGA) or location.
List of Local Government Areas & Town in Delta State
Oshimili South
Aniocha North
Aniocha South
Bomadi
Burutu
Ethiope East
Ethiope West
Ika North East
Ika South
Isoko North
Isoko South
Ndokwa East
Ndokwa West
Okpe
Oshimili North
Sapele
Udu
Ughelli North
Ughelli South
Ukwuani
Uvwie
Patani
Warri North
Warri South
Warri South West
Postal Code for Delta State
| Location | LGA | Postcode |
| --- | --- | --- |
| Abraka | Ethiope West | 331001 |
| Agbor | Ika South | 321001 |
| Akwukwu-Igbo | Oshimili North | 320002 |
| Amai | Ndokwa East | 332002 |
| Asaba | Oshimili South | 320001 |
| Ashaka | Ndokwa West | 332003 |
| Aviaara | Isoko North | 334001 |
| burutu | Burutu | 332009 |
| DSO | Udu | 330002 |
| Ebu | Oshimili North | 320006 |
| Effurun | Uvwie | 330003 |
| Ekekpanre | Ughelli South | 333002 |
| Eku | Ethiope East | 331002 |
| Ewo-Urhobe | Ethiope East | 333003 |
| Ewulu | Aniocha South | 320018 |
| Ezi | Aniocha North | 320018 |
| Foreadoa | Burutu | 332010 |
| Ibusa | Oshimili North | 320004 |
| Idumuesah | Ika North East | 321005 |
| Idumuje-Ugboko | Ika South | 320013 |
| Igbodo | Ika North East | 332007 |
| Isheagu | Aniocha South | 320012 |
| Issele-Mkpittime | Ughelli North | 320007 |
| Issele-Uku | Aniocha North | 320007 |
| Koko | Warri North | 331004 |
| Kokori | Ethiope East | 331003 |
| Kwale | Ndokwa West | 332001 |
| Ndemili | Ndokwa West | 332004 |
| Nsukwa | Aniocha South | 320015 |
| Obiaruku | Ukwuani | 332006 |
| Obior | Aniocha North | 320014 |
| Ogwashi Ukwu | Aniocha South | 320011 |
| Okaman | Oshimili North | 320005 |
| Oleh | Isoko North | 334003 |
| Omore | Isoko North | 332001 |
| Onicha-Ugbo | Aniocha North | 320009 |
| Orerokpe | Okpe | 330001 |
| Orogun | Ughelli North | 333004 |
| Otibfo | Isoko North | 334002 |
| Owa-Oyitu | Ika North East | 321003 |
| Sapele | Sapele | 321006 |
| Ughelli | Ughelli North | 333001 |
| Umunede | Ika North East | 321002 |
| Umutu | Ndokwa West | 332005 |
| Uzere | Isoko North | 334196 |
| Warri | Warri South | 332008 |
Delta State Postcode by LGA
| LGA | Postcode |
| --- | --- |
| Aniocha North | 320110 – 320112 |
| Aniocha South | 320107 – 320109 |
| Bomadi | 333101 – 333102 |
| Burutu | 332105 – 332112 |
| Ethiope East | 330104 – 330106 |
| Ethiope West | 331101 – 331102 |
| Ika North East | 321105 – 321113 |
| Ika South | 321101 – 321281 |
| Isoko North | 334111 – 334118 |
| Isoko South | 334101 – 334117 |
| Ndokwa East | 322116 – 322137 |
| Ndokwa West | 322101 – 322106 |
| Okpe | 330101 |
| Oshimili North | 320103 – 320108 |
| Oshimili South | 320102 – 320242 |
| Sapele | 331107 – 331262 |
| Udu | 330103 |
| Ughelli North | 333105 – 333111 |
| Ughelli South | 333112 – 333117 |
| Ukwuani | 322107 – 322115 |
| Uvwie | 330102 |
| Patani | 333103 – 333104 |
| Warri North | 331103 – 331106 |
| Warri South | 320242 – 332281 |
| Warri South West | 332102 – 332104 |
Delta State Post Office
| Office | Address | City | LGA |
| --- | --- | --- | --- |
| Abraka | Old Sapele/Agbor Road | Abraka | Ethiope East |
| Adagbrassa | Ugolo Adagbrassa | Adagbrassa | Okpe |
| Agbarho | Old Ughelli Road | Agbarho | Ughelli South |
| Agbor | 2, Old lagos ROAD | Agbor | Ika South |
| Akwukwu-Igbo | Post office Road | Akwukwu Town | Oshimili North |
| Amai | Umuosele Quarters, Amai | Amai | Ukwuani |
| Asaba Ase | Post office road | Asaba Ase | Ndokwa East |
| Asaba | No 1 Isioma Onyeobi way | Asaba | Oshimili South |
| Ashaka | Ashaka road | Ashaka | Ndokwa East |
| Aviara | Old Araya road Aviara | Aviara | Isoko South |
| Burutu | Post office road | Burutu | Burutu |
| DSC Aladja | Near First gate Steel Town II | Aladja | Udu |
| Ebu | Town square, Ebu | Ebu | Aniocha North |
| Effurun | Effurun Sapele Road | Effurun | Uvwie |
| Ekakpamre | NEPA Road Ekakpamre | Ekakpamre | Ughelli South |
| Eku | Warri Road | Eku | Ethiope East |
| Ekuku Agbor | Umunede/ Warri Road | Ekuku-Agbor | Ika South |
| Ewu-Urhobo | By the market | Ewu orhobo | Ughelli North |
| Ewulu | Ewulu/ Isheagu road | Ewulu | Aniocha South |
| Ezi | Market Square, Ezi | Ezi | Aniocha North |
| Forcados | Post office road | Forcados | Burutu |
| Ibusa | Umejei Road | Ibusa | Oshimili North |
| Idumuesah | Ali-Egboh Quarters Idumuesan | Idumuesan | Ika South |
| Idumuje Ugboko | Idiugboko Road | Idiugboko | Aniocha North |
| Igbide | No 31 Igbide Odokpokpo road | Ighide | Isoko South |
| Igbodo | Post office Road, Igbodo | Igbodo | Ika South |
| Illah | By Obodo Square | Illah | Oshimili North |
| Isheagu | Isheagu/Ewulu Road | Nsukwa | Aniocha South |
| Issele – Mkpitime | Onicha Olona Road Issele-Mkpitime | Issluku | Aniocha North |
| Issele Uku | Ubulu-Uku Road Issele-Uku | Issluku | Aniocha North |
| Koko | By the Beach | Koko | Warri North |
| Kokori | Along eku ROAD | kokori Town | Ethiope East |
| Kwale | Along Umusadege road | Kwale | Ndokwa West |
| Ndemili | 93, Utagba-Unor Road Ndemili | Ndemili | Ndokwa West |
| Nsukwa | Opp. Market Square | Nsukwa | Aniocha South |
| Obiaruku | Agbor road | Obiaruku | Ukwuani |
| Obior | Ogbeotu, by Obi Palace | Obior | Aniocha North |
| Oghara | L.G. Secretariat, Oghara | Oghara | Ethiope West |
| Ogwashi Uku | 2, Benin/Onitsha Road | Ogwashi-Uku | Aniocha South |
| Okpanam | Asaba Road, Ogbeowele | Okpanam Town | Oshimili North |
| Okpe Isoko | Orie Road | Okpe-Isoko | Isoko North |
| Oleh | Nipost Emore Road,Oleh. | Oleh | Isoko South |
| Olomoro | Olomoro- Oleh road | Olomoro | Isoko South |
| Onicha Ugbo | Idumuje Road Onicha-Ugbo | OnUgbo | Aniocha North |
| Onicha-olona | Idumuje Road Onicha-olona | Onicha-olona | Aniocha North |
| Orerokpe | Along Eku Effurun Road | Orerokpe | Okpe |
| Orogun | Post office Road Orogun | Orogun Town | Ughelli North |
| Ossissa | Umuosumili road | Ossissa | Ndokwa East |
| Otibio | 20 Abbi road | Otibio | Isoko North |
| Otor-Owhe | Ozoro-Ughelli road | Otor-Owhe | Isoko North |
| Owa Alero | Market Square Owa-Alero | OAlero | Ika South |
| Owa Oyibu | 4, Palace Road Owa-Oyibu | Owa-oyibu | Ika North East |
| Owa-nta | 53, Owanta Street Agbor, Owanta | Owanta | Ika North East |
| Ozoro | 36, NDC Road Ozoro | Ozoro | Isoko North |
| Sapele | 31 market Road | Sapele | Sapele |
| Ubulu-uku | ubulu-uku near the market | Ubulu-Uku | Aniocha South |
| Ughelli | Otor Iwhreko street Ughelli | Ughelli town | Ughelli North |
| Umunede | 5, Obi Road Umunede | Umunede | Ika North East |
| Umutu | 84, Igili Road Umutu | Umutu | Ukwuani |
| Uzere | Old Asaba-Ase Road | Uzere | Isoko South |
| Warri | No 5 Okere Road warri | Warri | Warri Central |