Daily Income Business in Nigeria – Online and Offline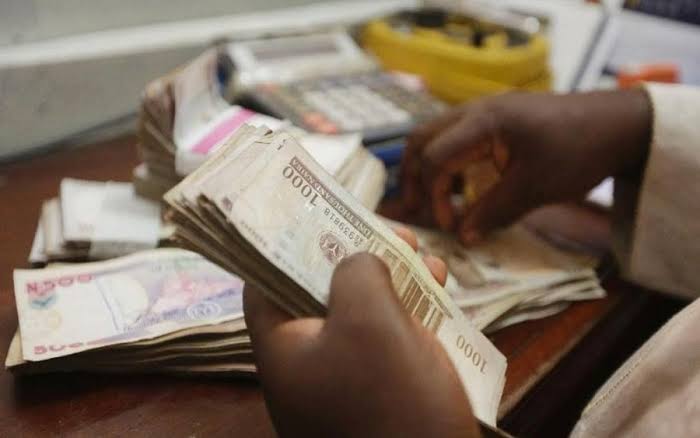 Everyone needs to have a daily income business in Nigeria. And If you're a citizen of this great country, it's important to have a business that brings in daily income. Doing so will help you build up your savings.
You see, when you save money in your savings account or bank account, it allows you to do other things with the money. You can buy yourself things like clothing, and food, and even pay off bills that you owe.
This is why having a business that brings in daily income is so important because it allows you to use all of your hard-earned money for outer important investments.
Thus, having a business that brings in daily income is very important for people who want to live comfortably and securely as well as for people who want freedom from debt and poverty.
In this article, I'll be sharing 10 daily income business ideas in Nigeria. Let's go!
What is a daily income business?
Daily income business is business people do to daily income(cash). This kind of business is different from an office in which you will have to wait till the end of the month. With a daily income business, you will be able to earn passively online and offline.
There are a lot of businesses you can do to make money but in this article, I confidently made research and highlighted the best 50 businesses in Nigeria. To learn more, kindly move on to catch the best daily income business.
Category of daily business
Daily income can be categorized into two ( offline & online ). The offline business is a kind of business that enables you to interact with your client/customers face to face while the online business is a type of business that enables you to transact with your client through social apps and other available mediums for conversing online.
Top 5 Most Lucrative Daily Income Businesses In Nigeria (online)
Here are the top 5 lucrative business ideas for you to work with online:
Amazon Kindle Direct Publishing
Amazon Kindle Direct Publishing (KDP) is a self-publishing platform that allows authors to publish and sell their books on Amazon.com's online book store – the Kindle Store.
It was created by Amazon in November 2007 and has become the most popular way for new authors to publish their first books.
This is one business that can bring in daily income if you get the right guide.
Authors register with Amazon KDP Select, which gives them access to certain features of the program as long as they meet certain guidelines set by Amazon.
KDP Select provides an additional income stream for authors who are interested in selling more than one book per month (this happens through Amazon and kindle promotions).
While this may seem like a good deal at first glance, it's important to understand the full extent of what you're getting involved with before signing up with Amazon KDP Select.
The biggest advantage of Kindle Direct Publishing is that it allows you to sell your books directly through Amazon. It's either that or having a publisher take them on and edit them before releasing them into the marketplace.
This platform makes it possible for independent authors like you to reach readers who don't necessarily have time to read traditional literary works. Or for those who don't want anything edited or changed about the way their work looks before the release date.
If you'd like to get started with Amazon Kindle Direct Publishing, I'll recommend getting the right course to kickstart your journey. Get the:
Affiliate Marketing
Affiliate marketing has become a well-known method for making money online.
It's one of the most popular ways to earn an income online, and it could be the perfect fit for you.
Affiliate marketing is an online business model that allows you to promote other people's products or services in exchange for a small percentage of their sales revenue.
This can become a daily income business in Nigeria because instead of selling your products or services, as you would with traditional business models, you're making money by referring others to buy things they might not have otherwise bought.
Another big difference between affiliate marketing and other forms of business models is that instead of spending money on advertising yourself, you're spending it on promoting others' products or services.
When someone clicks through from one advertiser's website to another and buys something as a result, you get paid a "commission" by both advertisers in what's called "pay per click" advertising.
In this way, affiliate marketing works very much like Google Adsense does: You get paid when someone clicks through from your site to an advertiser's site to buy something from them.
Affiliate marketing is one of the most popular ways to make money online because it allows you to build an online business with minimal risk.
But, it's also a bit technical and you could get frustrated without a guide to lead through the marketing strategies and methods on how to get commissions.
Buying And Selling Of Domains
If you are looking to make money online, you should know that there are many ways to do it. Some of them may be easier than others, but all of them will help you earn money.
One of the most popular ways is through domain names. A domain name is a unique name that identifies a website or other Internet resource.
Domain names are usually registered by individuals or companies, but they can also be bought and sold in bulk by companies that want to market their products online.
The process of buying and selling domains has become an increasingly popular way for people to make money online because it allows them to monetize any type of content they produce on the web.
Dropshipping
Dropshipping is a business model that allows merchants to sell products, rather than buying them all themselves.
The merchant hires an online retailer to handle the product fulfillment and shipping, and the merchant then sells the products on their site at a lower price.
This can be done through a service like Shopify or BigCommerce (which are both platforms used by Dropshipping websites) or directly through the manufacturer's eCommerce website.
This business model provides a great way to sell products without having to deal with all the hassle and stress of running your own business.
It is a type of eCommerce business that allows you to sell products and services online without ever having to store or inventory the items in your home.
This means you can build an online business that doesn't require you to pack and ship anything yourself.
You may be thinking that this sounds like a pretty simple business model, but many things go into creating a successful dropshipping business.
One of the biggest challenges when starting is finding suppliers who offer high-quality products at competitive prices. If you choose poorly from the start, it can be easy to lose money as opposed to making a profit.
To succeed with dropshipping businesses, you need to be able to find good suppliers who offer competitive prices and deliver quality products on time.
The primary benefit of dropshipping is that it saves you time, money, and energy. You don't have to worry about storing inventory, packing everything up, and shipping it out.
Instead, you just list the items on Amazon and let Amazon deliver them directly to your customer's doorstep.
Freelancing
Freelancing is the most popular way to build a daily income business in Nigeria. You can start your freelancing career by learning a skill and registering yourself on a freelance platform.
There are many freelance sites to choose from, including Upwork, Fiverr, Freelancer, and Guru.com.
Most of them have their payment options and they will be able to help you determine how much you can earn daily.
There are plenty of companies out there that do not want to pay employees full-time salaries, but they still need someone to fill in as needed or on an hourly basis.
This is where freelance workers come into play, as they can work off their schedule and on their own time.
This type of work allows you to work on your terms and offers a flexible lifestyle that allows you to choose when and how much time you want to spend working on projects.
It also provides ample opportunity to learn new skills and keep yourself updated with the latest technologies.
Freelancing is a business model you can delve into for any kind of business or industry and you should not consider it as a get-rich-quick scheme.
It does take time and effort to build up a successful freelancing business.
But once you have built up some experience, it will be easier for you than ever before to start making good money from this type of work.
Most Lucrative Daily Income Businesses In Nigeria (Offline)
Here are the top 5 lucrative business ideas for you to work with offline:
Set Up a Grocery Store
The first daily income business idea on my list for building offline is setting up a grocery store. You might think that grocery stores are a fad, but they're not.
Most of the world's population still relies on them for their daily food intake. As such, there is an entire industry dedicated to selling groceries.
If you're a grocery store owner, there are many ways that you can generate income.
There are many ways that you can increase your customer base and improve your business. One way among many others is by offering discounted groceries.
If you own a grocery store, consider selling some of the items from your shelves at a discount.
These items may be on sale for a limited time only or temporarily unavailable (due to a shortage or other issue). This could help boost sales and make customers happy.
A lot of people will be looking to save money, especially during these tough economic times. This makes it even more important for people to shop around and find the best deals at the right prices.
When you start your grocery store you can work part-time or full-time depending on how many hours you want to put in.
If you want to start your grocery store there are a few things that you should consider before starting up:
Location – Where should your store be located?
What type of area do you want it in? Do you want it in an upscale neighborhood where people spend a lot of money on groceries?
Or would you rather have a lower-priced store where people don't have much money so they don't feel like they need top-quality products?
Staff – How many employees do you plan on hiring and how much are they going to cost?
How much will it cost per employee per month? Will there be any benefits such as insurance coverage?
Once you've covered all these issues, then you should consider if it would be appropriate for you to open a grocery store and if it is, go for it!
Become a Restaurant Owner
If you have a passion for food and cooking, then becoming a restaurant owner can be a perfect choice.
People consider restaurants as one of the best business ideas for making money every single day. After all, restaurants have one of the most diverse markets in the world.
The jobs available as a restaurant owner vary from person to person, but there are always some common elements that you should expect from any business owner.
You will need to take care of customer service, marketing, and sales for your business. You should also have enough capital to invest to grow your restaurant into something bigger.
Becoming a restaurant owner can be a lucrative business, but you have to be ready to take on the responsibility of managing the business and dealing with customers.
Starting a restaurant is something that interests a lot of people. But, most of them don't want to deal with all of the paperwork and management that comes with running a restaurant.
This is where an investor comes into play. The investor will be looking for a return on their investment, and if you're able to convince them that your business idea has potential, they may invest in your startup.
If you have a solid business plan, you'll likely have investors willing to put money behind your idea. If not, it's not too late! You can always start small and grow from there then build a daily income business in Nigeria.
Own A Salon
A salon is a business that offers services related to beauty and personal care. A single person or an individual can own it with his or her company.
A group of individuals who share the same goals and visions for the business can also own a salon. A salon has many benefits over other types of businesses. Salons are flexible, which makes them ideal for people who want to work around their schedules.
They also provide growth opportunities, as well as opportunities for people to start their businesses and grow their talent pool. Salons are profitable if they are run responsibly.
Venture Into The World Of Photography
Photography is just one of the many ways you can make money.
There are plenty of other opportunities for photographers to make money, but it's important to keep in mind that photography is not just about taking pictures.
You need to do more than take pictures; you need to be a businessperson and market yourself as an expert in your field.
You also need to know how to create a website so people can find you and learn more about what you do.
Photographers can make money through photography jobs. If you have skills in this area, people will pay you for your work.
This can be freelance work or part-time employment, such as at a photo studio or on assignment with a magazine or newspaper.
Photography is one of the most lucrative, passive income-generating businesses you can start.
The beauty of photography is that it's a very hands-on business, which means you can build your equipment and make your photos.
You don't need a fancy studio or expensive camera gear to start taking pictures. All you need is a camera, some light and time.
Offer Laundry Services
Offering Laundry services is a profitable business idea that can bring in that daily income. This includes dry cleaning, washing, and ironing.
The market for laundry services is huge. The industry is growing at a fast pace. with the high demand for laundry services, it is easy to find a clientele willing to pay for your services.
You should know how to do things right so that you can do the job amazingly well without making mistakes and wasting customers' time.
The best part about this business is that you don't have to invest much money in it. All because, the basic things you need are a washing machine, an ironing board, and some clothes hangers.
You will need to set up your washing machine, hire an assistant, and also buy those clothes hangers. You can even go online and order them from Amazon or any other online shop.
Offering Laundry services is a surefire way of setting up a daily income business in Nigeria. But, if you want to make money out of it, then it will require more effort on your part.
In Conclusion
It's easy to lose yourself in the details of an idea. But, it's equally important to make sure you're giving your idea the best chance of success by considering all the elements.
Just like any new business, the first few months are going to be difficult. So, if you want to make sure that your business will be successful in the long run, take your time to research every aspect of your idea.
So that, when things get tough later on down the line, you'll be ready!
Want to get materials and courses to help you scale in your entrepreneurship journey? Then, join our new Telegram Community.