8 Best Laptops You Can Buy With NGN100,000 in 2022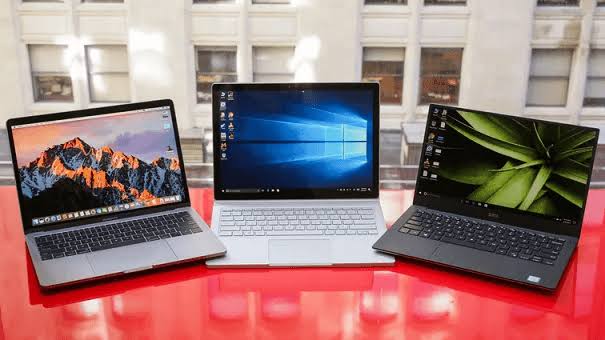 Most of us surely need a laptop that'll help with assignments, research, zoom calls, and the rest. As the world is advancing in technology, you need to have a laptop that you can buy with N100,000. Expensive computers are very risky to carry around, but an affordable laptop isn't much of a huge deal.
Unfortunately, as laptops become more and more technologically savvy, many brands are equipping their laptops with the best features to beat the competition. Therefore, it's very difficult to find a cheap laptop under N100,000 that's equipped with all the quality specs you needed. Plus, if you're shopping for personal use, you actually have no idea which cheap laptop is the best for you.
However, we've created a top list of the best laptops under N100,000 you can buy in Nigeria in 2022. For a laptop to be considered one of the best cheapest laptops in 2021, it had to be under N100,000. The laptop must be ultra-portable (meaning it's lightweight/compact and has a good battery life), have a decent design, a high-quality display, and have a good viewing experience.
However, you don't have to spend much before getting your dream laptop. With this in mind, here's the list of laptops you can buy with N100,000 in Nigeria in 2022.
List of Laptops You Can Buy With N100,000 in 2022
Lenovo IdeaPad (2020)
Samsung Chromebook 4
HP Stream 14-Inch Laptop
Lenovo IdeaPad 1
HP Stream 11.6-Inch HD Laptop
Dell Chromebook 11
ASUS VivoBook 11.6
Acer Chromebook 315
Lenovo IdeaPad (2020)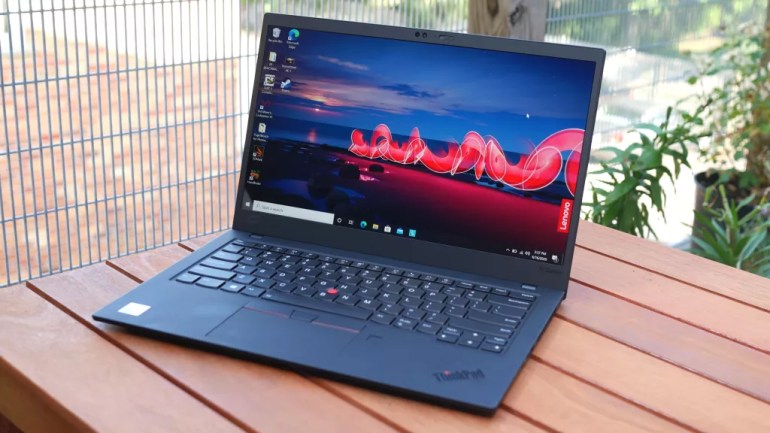 Lenovo IdeaPad is one of the best laptops under N100,000 you'll buy in Nigeria this year. The laptop comes with the latest Windows 10 operating system, 4GB of RAM, and a huge 14-inches display. All these features make it a perfect laptop for every kind of user.
The Lenovo IdeaPad (2020) weighs 4.4 Ibs and measures 14.02" x 10.20" x 0.82". This makes it easy for you to throw it into your backpack without feeling it.
This 14-in LED display laptop has a maximum resolution of 1366 × 768 pixels which is below average. However, this mediocre resolution is paired with a power-saving backlight which keeps the laptop active for at least 6 hours after a single charge.
Fortunately, one of the best things we love about this laptop is a free 1-year Microsoft Office subscription which typically costs $70/per year.
Although this list was created specifically for laptops that are under N100,000 and technically the Lenovo IdeaPad meets these criteria since it's sold for N140,000 on Jumia currently, the extra N40,000 is still worth it to be included on our list.
Samsung XE310XBA-K02US Chromebook 4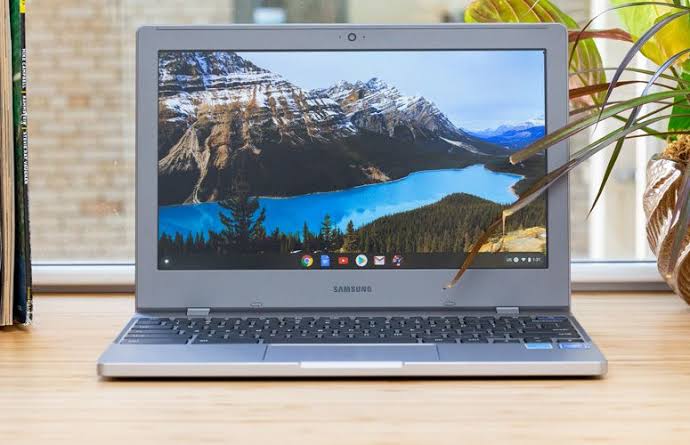 Over the years, Chromebooks are known to be rarely cheap, talk more of coming from Samsung. However, the Samsung Chromebook 4 is a gigantic cheap laptop that'll help increase your productivity. This Samsung Chromebook 4 is currently on sale for a retail price of N100,000 and we knew we had to include it.
Similar to the aforementioned Lenovo IdeaPad, the Samsung Chromebook 4 comes with 4GB RAM, but with a smaller size of 11-inches. The laptop weighs 3.69 Ibs and measures 11.33" x 7.96" x 0.66" making it portable as well.
Some of this laptop's amazing specs left us bewildered. Die-hard Chromebook fans know what they're getting. For instance, you're getting a massive 12 hours of battery life contrary to the 6 hours of battery you'll get with the Lenovo IdeaPad above.
Among other features of this amazing laptop is a built-in Google Assistant. This voice assistant lets you talk to your laptop verbally when setting appointments on your calendar or replying to a message.
HP Stream 14-Inch Laptop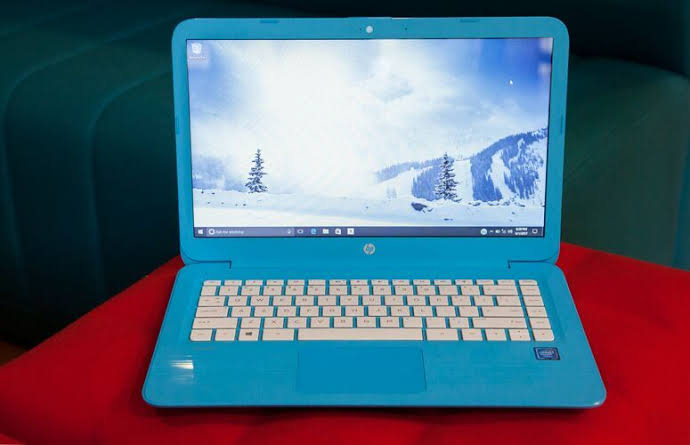 Next on our list is the 14-inch HP Stream which costs N90,000. The HP Stream 14-inch laptop comes with the same 4GB of RAM as other laptops above. Also, this is an HD laptop with 1 million pixels, a free Microsoft Office 365 subscription, and a massive battery capacity of 14 hours.
Also, this laptop is portable, weighing 3 Ibs and measuring 13.27" x 8.90" x 0.70". Unfortunately, you won't be getting the complete 14 hours of battery life if you're a heavy user. However, you aren't going to find any other longer-lasting battery on our list other than this.
Lenovo IdeaPad 1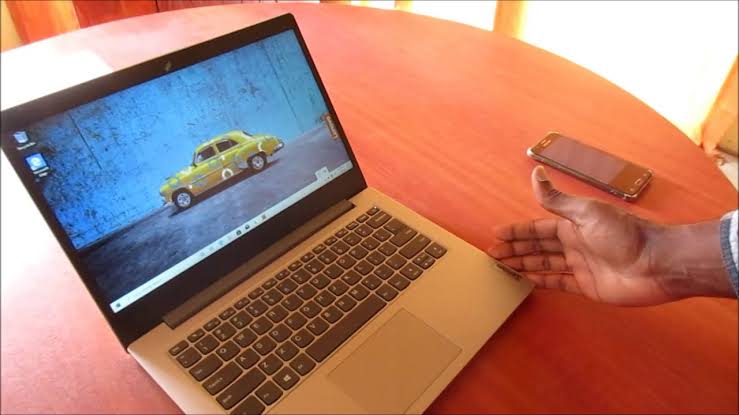 The Lenovo IdeaPad 1 is considered the best cheap laptop under N100,000 you can buy in Nigeria this year by any tech reviewer. It comes with the same 4GB RAM as any other laptop, a 14-inches display, and weighs just 3 Ibs. The laptop's display is just 1366 × 768 and runs on Windows 10. Fortunately, the Lenovo IdeaPad 1 can last for up to 8 hours on a single charge.
Unfortunately, the laptop is not strongly built. The Lenovo IdeaPad is mostly made from plastic, making you be extra careful and avoid recklessly dropping it. However, the price is still affordable making it a decent option for fans who want a strong battery life but can't afford to pay over N100,000.
HP Stream 11.6-Inch HD Laptop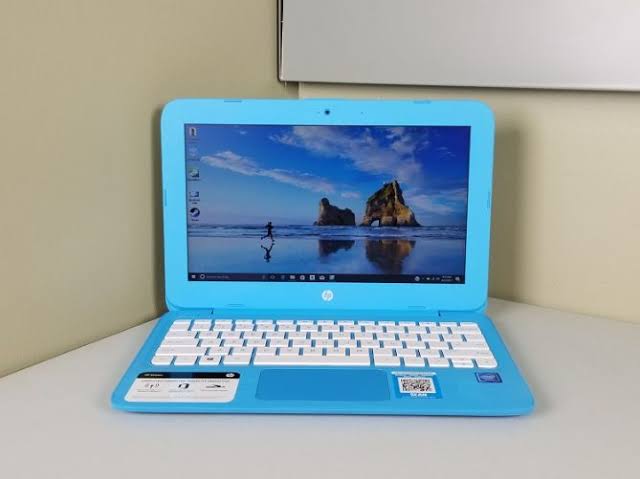 The HP Stream 11.6-Inch HD Laptop is another cheap, yet richly-equipped laptop on our list. Similar to other N100,000 laptops, it features 4GB RAM. Also, this 11.6-inches laptop comes with a free Office 365 subscription and features up to 12 hours of battery life.
However, most users won't like to purchase a laptop with less than 10 hours of battery life, but since there are few inexpensive laptops under N100,000 with this massive battery life, we've no option but to include them multiple times on our list.
Fortunately, this is the only laptop on our list to come with 1920 x 1080 pixels resolution. This means you can watch movies, play games, and edit images in Full HD. The laptop measures 11.08" x 7.59" x 0.66" and weighs just 2.37 lbs.
Dell Chromebook 11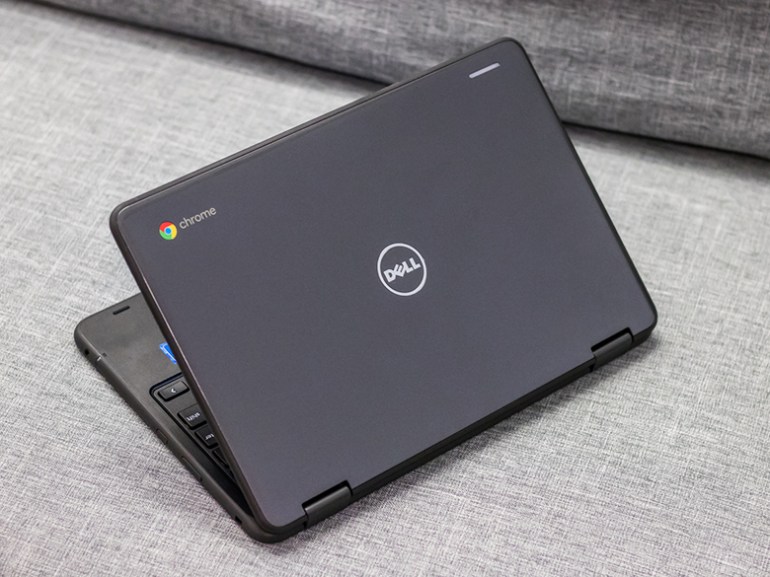 One of the few things you'll check for when buying a cheap laptop is great productivity and Dell Chromebook 11 is one hell of a deal.
We've got a bright 11.6-inch screen. Interestingly, everything looks great on this laptop. Above all, the whole ChromeOS is supported by a powerful Intel Celeron N2955U processor and 2GB of RAM.
Unfortunately, the only drawback of this laptop is the lower storage size and 2GB of RAM. We would have preferred to see a 4GB RAM just like other cheap laptops. 16GB storage is only manageable in smartphones or when it comes to storing only music. However, it fails the 32GB many Chromebooks features.
ASUS VivoBook 11.6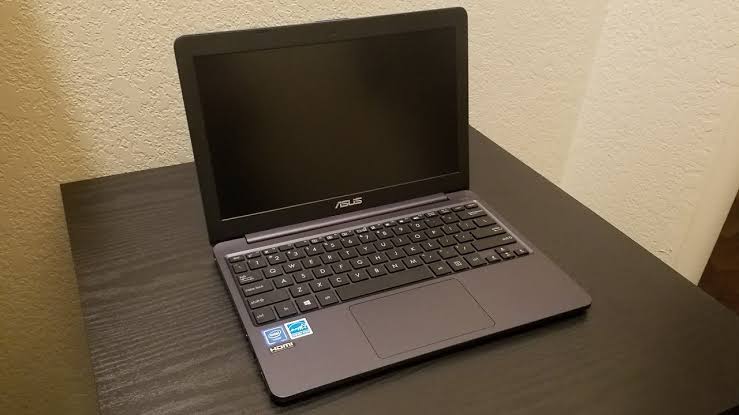 The 11.6-inch ASUS VivoBook is one of the highest-rated non-Chromebook laptops. One of the features that makes it a great cheap laptop is the flexible 180-degree hinge that makes it easy for you to swing while watching a movie.
Fortunately, the ASUS VivoBook is backed by a strong Dual-Core Celeron N4000 processor paired with 2GB DDR4 RAM contrary unlike DDR3 RAM on most Chromebooks. Also, there's an impressive 32GB eMMC storage for storing files, media, and data. Unfortunately, the ASUS VivoBook 11.6 uses the less-cleaner Windows which is still good for browsing, watching videos, and getting a few articles done if you're a blogger.
Acer Chromebook 315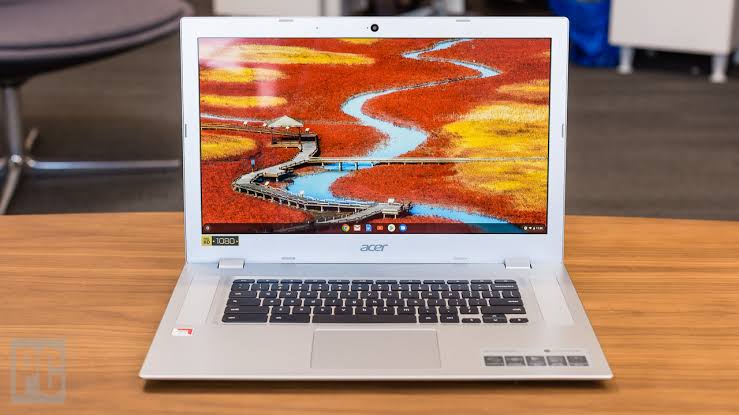 If you're looking for good productivity laptops under N100,000, you can't get past Chromebooks. Meanwhile, the best cheapest Chromebooks you'll find right now come from Acer.
The Acer Chromebook 315 features a dual-core Celeron N4000 processor that reaches up to 2.48GHz. This processor is paired with 4GB RAM to deliver fast processing power. There's a 32GB of storage making it great for streaming Netflix/YouTube videos, browsing, and playing low-graphics games.
The Acer Chromebook 315 has a vibrant 15.6-inch HD display and renders beautiful pixels quality. Also, there are dual great built-in speakers which are loud and nice. Amazingly, this is one of the most used Acer Chromebooks which is good for everything, of course, gaming isn't really an option.