15kva Generator Specification & Price in Nigeria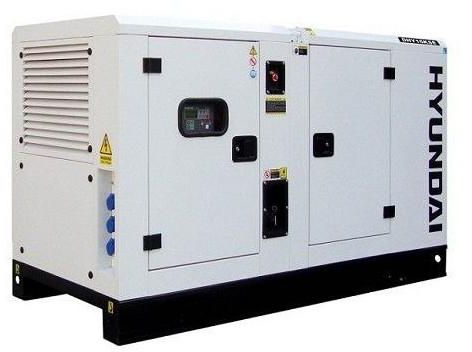 Are you a business owner or head of a religious organization and are experiencing power supply problems? A huge generator is needed to provide power for your needs. A 15 KVA generator is one of the most popular options.
It is not easy to find a 15 KVA generator on the market. There are many available. The price is an important consideration when selecting a generator. We now have to ask: "How much does a 15kVA generator cost in Nigeria?" Read on to find the answer.
Popular 15kVA Generators in Nigeria: Their Specifications
The specification is another vital aspect to consider when buying a generator, especially one large, like a 15 KVA. Below are some popular 15 KVA generators. We thought it appropriate to share some key features and specifications. These features are available below.
Perkins 15 KVA Soundproof Diesel Generator Price in Nigeria – N3,350,000 – N3,700,000
This brand is a trusted one. This brand is UK-based and has been around since the beginning. Perkins' longevity on the market is due to many factors. These include durability, affordability, versatility, and high-quality delivery. Here are some features of the Perkins 15KVA Soundproof Diesel Generating System:
Durability

Reliability

A cooling system that lowers the heat.

A lubricating system easily lubricates the machine.

Casing for soundproof generator.

Constructed with parts from the United Kingdom and other European nations.
Specifications
SKU: PE224L186FZ3NAFAMZ

Color: White

Model : 15kva

Omas Appliances

Weight in kg: 630

Standby ratings 15KVA/12.5KW

Prime Ratings 15KVA/12.5KWRPM

Voltage: 230/400V
15 KVA Firman Diesel Generator Prince In Nigeria – ECO12990ES: N875,000 – N980,000
Firman is well-known for its high-quality products. Although the company is renowned for producing smaller generating sets, it decided to expand its production. The company chose to invest in producing the largest Firman product, the 15 KVA Firman diesel generating set. This generator is ideal for use in homes, offices, and religious places. These are the main features of the generator:
High durability

Water cooling system

To assist in turning, a mechanical system is used.

Diesel generator.

Automated voltage controller.

Brushless and synchronous generators.
Specifications
Firman

Fuel type: diesel

Rated output power: 12 KW

Frequency: Hz 50

Engine 4 cycles

Tank: 150

Fuel: Diesel

Fuel consumption: 1/h 6.25
FG Wilson 15 KVA Generator Price in Nigeria
The FG Wilson 15KVA Generator was created to provide power for the user in the most efficient way. The generator can be used in both residential and commercial settings. Although this product isn't as well-known as the others, it is slowly growing in popularity. Its durability and high-quality components are why it is so popular. This product is durable and can withstand rapid wear. These are the main features of the FG Wilson 15KVA Generator.
Fuel tank with a 2000-liter capacity

Super silent enclosure.

Telematics is available.

High-quality cooling system.
Specifications
Model: p16.5-1S

Minimum rating: 15kva/15KW

Maximum rating: 16.5KVA/16.5kw

Emissions/fuel strategy: fuel optimized
Denyo 15 KVA Generator Price in Nigeria – N4,000,000 – N5,300,000.
Denyo is not a well-known brand, but it is on the rise. It is versatile and can be used in many places, including offices, churches, civil work, and schools. The generator's alternator and engine have a skid base, making them more efficient than many others. These are the main features of the Denyo 15 KVA Generator.
High-quality machine.

Straightforward to use and quick response.

Low fuel consumption.

A very reliable engine.

Noise suppression system.

High-performance level.
Specifications
Brand: Denyo

Power factor 3 phase 0.8

Engine: Kubota D1703-K3A

Fuel: Diesel

Tank capacity: 62 L

Rated output: prime 12.5/15KVA Standby 13.8/16.5KVA

Emission regulation: tier3

Weight: 516kg

Sound level: 50Hz 60Db, 60Hz 63Db
15KVA Generators & Prices in Nigeria
If you are a heavy power user, a large generator can help meet your power supply requirements. A 15-kVA generator is a great option. These generators have high capacity and can run on petrol or diesel.
Do you want to buy a 15kVA generator in Nigeria? First, you will need to determine the cost of these generators if your answer is "yes." We decided to conduct a market survey on your behalf, as many products exist. The list below shows the current prices for Nigeria's most popular 15-kVA generators.
Elepaq 15kva Generator Key Start Generator SV28000E2 100% copper Constant: N530,000 to N650,000

Firmn 15KVA FIRMAN FIREMAN GENERATOR FPG15000SE Generator (Subaru Motor) Made in Japan: N2,800,000 to N2,900,000.

Firman 15KVA Generator Key Starter + Oil – ECO12990ES: N875,000 – N980,000

Perkins 15kva Generator: N3,350,000 – N3,700,000

Sumec Firman 15KVA Generator – ECO12990ES: N750,000 – N830,000

Soundproof 15kva Denyo Generator – N2,500,000. – N2,900,000.

15 KVA CAT soundproof generator: N2,300,000. – N2,850,000

15 KVA Saifang Generator With Alternator: N860,000-N930,000

15 KVA Yanma diesel Generator: N2,100,000 – N2,700,000

15 KVA Denyo Japanese Generator Soundproof: N4,000,000 – N5,300,000.

Used 15KVA UK Perkins Soundproof Generators: N1,200,000 – N1,350,000

15 KVA Mantrac CAT Diesel Generator: N1,850,000 – N1,950,000

15 KVA Vikings Basic Generator (100% copper coil): N980,000 – N1,150,000

15 KVA Kipor Diesel Generator (100% Copper Coil): N2,800,000 – N3,200,000

Senci 15 KVA SCD 16000Q Diesel Generating Set: N1,800,000 – N2,400,000
These prices can change depending on many factors. These factors include the location of purchase, vendor, brand, and exchange rate in naira.
Conclusion
This is the complete list of prices for 15-kVA generators in Nigeria. The costs for the most popular products on the Nigerian market have been listed in this post. You will also find some of these products' specifications and key features.