Sealing Machines Specification & Price in Nigeria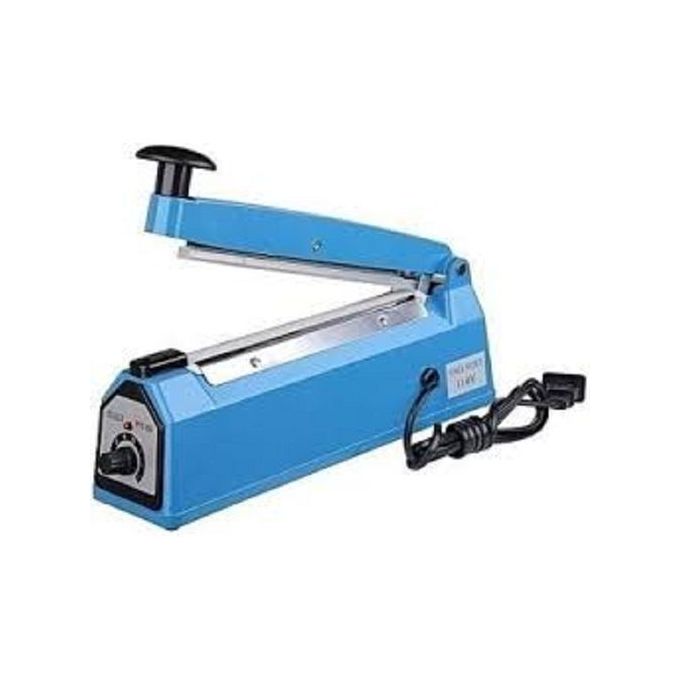 Sealing machines are automatic product packaging systems that can seal products. They are commonly used in packaging for food and other products.
In Nigeria, there are two main types of sealing machines: direct heat and impulse heat.
The impulse heat sealing machine does not require a warm-up before use. These machines are ideal for sealing thermoplastic products such as nylon, foil, and bubble wrap.
Direct heat sealing machines can be used to seal thicker materials. They require a power source to operate.
There are many options when it comes to selecting a Nigerian sealing machine. There are many options available for packaging your products.
You don't need to worry if you are looking for a machine that is both lightweight and easy to transport or can handle large volumes. To help you make the right choice, I have compiled a list of Nigeria's most affordable sealing machines.
There are so many sealing machines available on the market that it can be challenging to choose the right one. This is why you will need help deciding what machine to buy. This article was born from my desire to help you make the right choice. This post will show Nigeria's top sealing machines, specifications, and prices.
Why Should You Own a Sealing Machine
It is essential to have a sealing machine if you work in any of these industries. A sealing machine can provide many benefits, including:
Fresh Food Preservation
Sealing machines are also used by the cosmetic, pharmaceutical, and electrical industries. Sealing machines have been used extensively in the packaging industry because plastic bags are easy to fill, seal, and ship.
Simple maintenance
Sealing machines can be simple and cost-effective to maintain compared to other options. Plastic packaging is a reliable and safe method to protect your products throughout their delivery and shell life.
Sealing Machine Prices in Nigeria
Many sealing machines, from manual to automatic, come in pneumatic, electric, or stainless steel versions. They can be placed on tables or wheels on wheels.
Prices for sealing machines vary based on many factors.
These are the current prices of sealing machines in Nigeria:
Mini plastic bag sealer NGN 900 – (NGN 3,000)

Electric Nylon Sealing Machine NGN) 12,000 Naira

Nylon Sealer + Cateridge Gas High Quality NGN), 7,500 Naira

QASA – Nylon Sealer – QNS – 3200HI NGN) 9,000 naira

Food Nylon Sealer Machine NGN) 900 naira NGN) 1000 naira

Portable Household Anti Air and Water Erosion Electric Vacuum Packaging Machine NGN 10 890 nairas — NGN 12 040 naira

Electric Nylon Bag Sealer & Reseller Machine NGN) 1,800 naira

Multifunctional Vacuum Food Sealer Automat Sealing Packer Packaging Machine NGN 268,820 naira — NGN 29,440 naira

Impulse Nylon Sealer NGN) 6,500 naira NGN) 7,500 naira
Things to consider before purchasing a sealing machine in Nigeria
There is nothing worse than reaching out for that steak you put in the freezer weeks before, only to discover it looks more like an icicle-coated Jack Nicholson character from The Shining than something edible. Vacuum sealing is a great way to prevent freezer burn and preserve food for more extended periods of time.
These are some of the essential things to remember. There are many sealing machines, so it is important to understand them before making a purchase decision.
Sizes

Cost

Heating Elements

Types

Available Controls

Physical Appearance

Different types of storage bags
Specification & Price in Nigeria for QASA Nylon Sealing Machine
QASA is a fast-growing appliance brand that offers a variety of options for consumers. This machine can seal any item in plastic bags to protect it from moisture and water.
QASA Nylon Sealer QNS-3200HI seals candy bags, peanuts, etc. It seals tightly. The body is made of cast iron. An electrical appliance that can adjust the temperature for different bag materials.
QASA Nylon Sealer QNS-3200HI is durable, economical, and simple to use. The PLC allows the operator to control the machine via the computer. This will enable him to set the film's time, temperature, and length.
This machine is ideal for manual or automatic feeding thanks to its variable conveyor speed control. The machine also has features: easy change between sizes and productions, long-lasting solid knife sealing blades that provide a consistent seal, and a quick switch to other productions.
Horizontal and vertical sensors can be used to package different products.
Specifications :
Brand:

Model: QNS-3200HI

Power Input: MAX. 420W

Sealing Size: =200mm

There are 8 temperature settings

Led light indicator
Sealing machines for Nigeria in Nigeria
The width of the material being sealed will determine the size of the sealer. For easier handling, we recommend adding 1 inch to the sealed material. The width of the sealer arm is usually trimmed slightly by the cutters.
Types
There are two types of sealers: direct heat and impulse heat. Impulse sealers are the best sealers for thermoplastic materials like polythene and nylon, as well as bubble wraps, foil, and nylon. They don't require warm-up time.
Constant heat and direct heat sealers are more effective at sealing thick materials. They require no power for as long as the machine's turned on. Vacuum sealers can also be used in specific applications, such as hand or continuous band sealers.
Heating elements
The heating elements determine the seal's width, which is made from nickel chromium. You can interchange between flat and round heating elements in most sealers. Sealers with two heating elements absorb heat faster, making them ideal for sealing thicker materials.
Sizes
You can choose from a variety of sizes for heat sealing machines. The sealing bar determines the size of the machine. The sealing bar size determines the size and power output of the unit. The weight ranges from 2.3 kg to 5.5kg, from the smallest unit to the largest. The power output is 0.26 kilowatts to 0.65 Kilowatts.
Conclusion
The number of sealers on the market today is high. It is, therefore, difficult to choose a good sealer.
However, knowing the specifications of different sealing machines on the market can help you choose the right one. The quality of the sealing machine will also affect its price.
These are the most affordable sealing machines available in Nigeria. However, it is worth considering the higher-end models for better quality.