Water System Toilet Full Specification & Price In Nigeria
Having good toilet seats is important in any type of building or company. Although, Water Closets are delicate to carry, installing one in a bathroom, office setting, or any building is still basic. People need to ease themselves and feel comfortable privately.
It is advisable that people buy original toilet seats that are strong and durable. They will last longer compare to the cheaper WCs that can be risky to those seating on it – they are more fragile. While there are various types, designs, colors, and sizes of toilets, interested individual buyers or office owners with a standard bathroom will want a water closet that flushes properly without the need to fill the blush bucket manually.
water system toilet price in Nigeria
The following are the current cost of some select brands of water closet (WC) bowls in Nigeria this 2022:
A&S Water Closet (WC) toilet bowls/seats cost between the price range of ₦61,000 – ₦73,000 in Nigeria today
Nismad water closet (WC) toilet bowls/seats cost between the price range of ₦63,000 – ₦83,000 in the country currently
Sweethome water closet (WC) toilet bowls/seats currently cost between the price range of ₦56,000 – ₦79,000 in today's market
Twyford water closet (WC) toilet bowls/seats cost between the price range of ₦55,000 – ₦90,000 in Nigeria today
Virony water closet (WC) toilet bowls/seats cost between ₦75,000 – ₦95,000 currently.
THINGS TO CAREFULLY CONSIDER BEFORE PURCHASING A WATER CLOSET (WC) BOWL IN NIGERIA 
The following are some of the things to consider before buying a water closet (WC) bowl in Nigeria today:
CONSIDER YOUR BUDGET FOR THE WATER CLOSET TOILET BOWL
Before going to outrightly purchase a water closet bowl in Nigeria, you should check the market for different prices to enable you to come up with a financial package that will help you purchase your desired water closet. Since water closets are available in different grades, you will be sure to find one that matches your budget but as we said earlier, kindly avoid bad quality WCs as they have the tendency to seriously injure the user.
Twyford wash hand basin price in Nigeria
Twyford has varieties of the quality toilet and bathroom products. The brand is currently one of the most reliable sanitary wares and fittings in Nigeria.
Its wash hand basin is sensational, it is sparkling white, and helps you enjoy your restroom (s). It is strong, durable, and reliable. This wash hand basin was designed with a good ceramic, white, pedestal stand.
You can find good deals on Jumia, at different affordable prices.
Where You Can Buy Water closet 
When you visit Jumia's official website and search for water closets, you will find them in hundreds. Get good deals at affordable prices at Jumia.
How much is Squat toilet price in Nigeria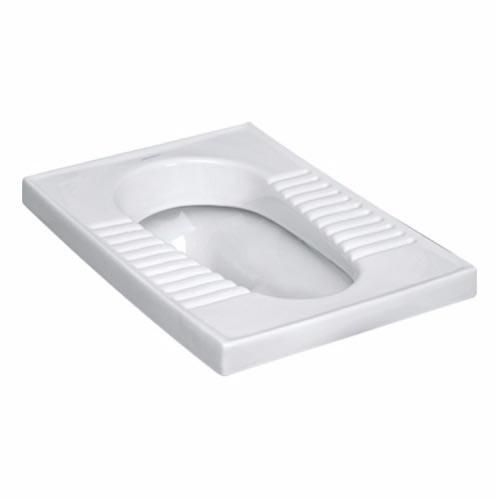 Squat toilets are often found in public toilets. They are easier to clean and it is usually more preferred for public use.
However, this type of toilet is still great as a household toilet. Squat toilets also come in a variety, yet most still have toilet pans/bowls – usually at floor level.
You can get a squat toilet in Nigeria markets for as low as NGN12,000.
Twyford Nigeria
Twyford bathroom and toilet equipment are great products. They are mostly manufactured with ceramics.
To get quality bathroom wares and fittings by Twyford in Nigeria, contact G.Fairlyne Venture (Nigeria) Limited. Here, you will get quality Twyford bathroom ceramics and other accessories at affordable prices. The distributor is located in Lagos, Nigeria.
Sweet home WC price in Nigeria
In Nigeria, the cost of Sweet Home's Water Closet is quite affordable. Prices begin at NGN36,000. For more classic types, it is higher in price.
Price of a toilet seat In Nigeria
Seat toilets are available in different shapes, types, and sizes. In most Nigerian sanitary ware markets, the price starts from NGN3,400.
Adults can use a higher toilet seat while children will be needing a much lower toilet bowl.
CONSIDER THE FLUSH OPTIONS AVAILABLE ON THE WATER CLOSET BOWL 
Consider the flush options on the water closet. These days people prefer dual flush options which they can press over the single flush option which requires a handle. Many dual flush water closets are designed to have more water flushing pressure than the ones with a single flush.
Of all these brands, we would recommend Twyford WC seats as from our evaluation, it remains the best brand in the market. Also, note that there are some toilet seats with hand basins which might cost you more.