MTN 5G Router Specification & Price in Nigeria – How To Get It In Nigeria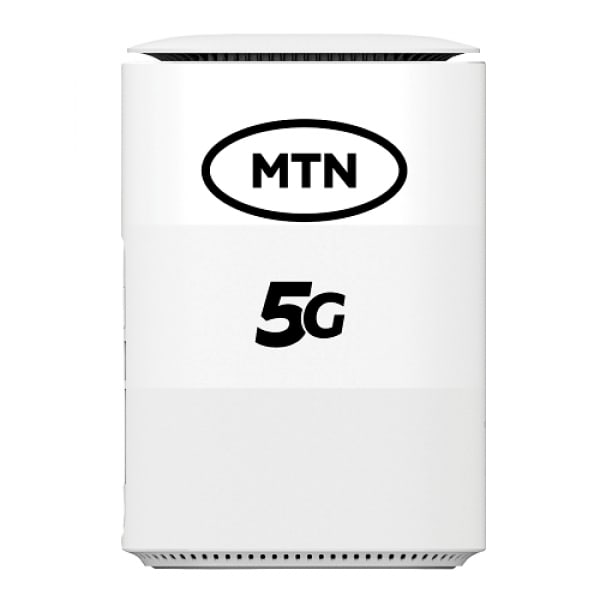 5G will be available across seven states in Nigeria, including Lagos, Abuja, Ibadan, Port Harcourt, Kano, Maiduguri, and Owerri, According to MTN's announcement. A pre-order link for 5G routers has already been accessible to the public. We'll describe how to purchase the 5G network in Nigeria.
MTN announced that they are testing their 5G network, and once it becomes available, customers equipped with 5G devices will be able to connect to and utilize a brand-new service. Technology advancements will allow MTN to expand its reach in Nigeria. The low latency will increase their internet speed and make it faster. It is possible to download your files in less than seconds due to 5G connectivity, which is 10 times faster than 4G.
In the past, Nigeria has seen the introduction of 5G phones from companies such as Infinix, Samsung, Tecno, and Xiaomi. A few Nigerians already have 5G smartphones and don't have to upgrade. For the fastest speeds, you'll need to update or purchase a router for 5G, even if you're already using a 4G phone.
Where can I buy the MTN 5G router in Nigeria?
Through the MTN Web Portal, the 5G router is available for purchase. The pre-ordering process is free. However, the final cost is 50,000 Naira or, if you'd prefer, purchase it at $73. A variety of 5G routers are available through Jumia and Konga and are significantly cheaper than the ones from MTN. MTN's official MTN router is compatible with every 5G internet speed it offers. Check that any 5G router you purchase from a third-party vendor is officially compatible with MTN's 5G broadband service available in Nigeria.
It is possible to upgrade to a 5G sim that is part of MTN. MTN network if you plan to use 5G on your smartphone. Suppose you can recall before 4G was first introduced in Nigeria, we were required to update the sim cards on our MTN SIM cards.
Pre-Order Steps For MTN 5G Router in Nigeria
Go to the MTN Portal

Be sure that your Area is protected

There is a registration form on which you can enter your information on the portal

Select the device's colour and the amount

You can add a referral code then click on the pre-order button.
Also read: Xiaomi Redmi 10A Specifications and Price In Nigeria
The list of applicants will then be put on the waiting line for MTN 5G router once you have completed the above steps. You will also become one of the very first Nigerians to have it. In addition, MTN announced that those who purchased the 5G router in advance would get 100GB of data upon activation.
The reasons to switch to MTN 5G
According to the giant telecom company MTN, 5G connectivity can be 10 times faster than 4G. You can connect up to 32 devices simultaneously using MTN's 5G network. With 5G connectivity, streaming, online gaming, and uploading and downloading files will all speed up. Real-time synchronization and greater realism are expected to be added in a video game.
Coverage Areas
MTN plans to launch its 5G network within Lagos and Abuja for its first launch and plans to roll out to 8 additional states in the next month.
The states that will benefit from the MTN 5g rollout MTN 5g include Anambra, Borno, Edo, Imo, Kano, Lagos, Oyo, and Rivers.
5G Network coverage will be accessible to various towns and cities in each state. The coverage will increase and extend to other areas of the state over time.
According to an authoritative source According to a reliable source, according to a reliable source, the MTN 5G services are expected to be in operation at 500 to 600 sites across Nigeria before the close of October.
In Abuja, the initial 5g rollout will be at the following places: Airport Road, Apo, Asokoro, Garki, Jabi, Kubwa, Life Camp, Maitama, Wuse, and Utako.
In Lagos, there is a possibility to be able to use the benefits of MTN 5G across the following regions: 1004, Abraham Adesanya, Ajah, Alausa, Anifowose, Banana Island, Computer Village, Ebute-Metta, Ikeja GRA, Ikoyi, Ilupeju, MushinItire, Lagos Island, Lekki, Magboro, Murtala Muhammad Airport Onike-UNILAG Abule Oja-Yabatech Axis, Opebi, palm Groove, Surulere, Victoria Island, and Yaba.