Huawei Phones Specification & Price in Nigeria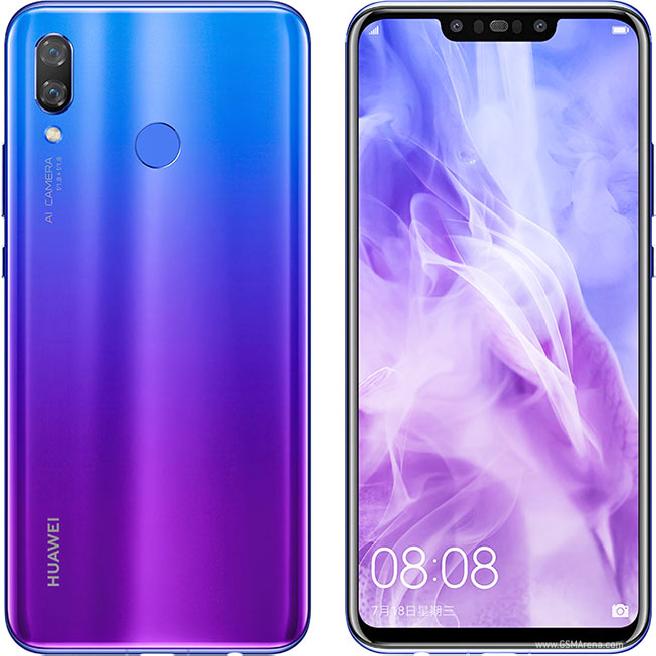 This article will show the best Huawei Mobile Phones in Nigeria, their pictures, and prices. The Huawei mobile brand provides clients with the greatest and most authentic items. The smartphone company has been named the most inventive in the world. There are several Huawei phones on the market, each with its features. With their excellent mobile performance and appealing design, Huawei smartphones are quickly becoming very popular in Nigeria.
Various Huawei phones are currently in the market, each with distinct features. With excellent mobile performance and attractive design, Huawei smartphones are fast becoming very popular in Nigeria.
Huawei mobile phones have high performance, good camera quality, and fast connectivity. All these features make them perfect for gaming, running multiple applications, chatting and messaging, and having a fast browsing experience. Most importantly, they are affordable, giving Huawei mobile phones a class of their own. All products are carefully designed to be attractive and lightweight.
The Huawei Honor, Ascend, and Mate series of phones are some of the most popular and latest models. Online stores such as JUMIA is where you can get the best prices on Huawei phones. This post will help you decide by providing a buying guide with specifications and the latest promo prices on the best-selling Huawei smartphones in Nigeria.
Huawei Phones Specification & Price in Nigeria
Huawei Mate 10 Pro Specification & Price in Nigeria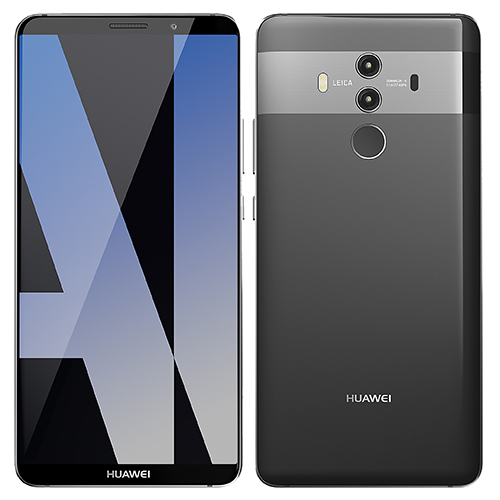 Quick Details
Network: 2G / 3G / 4G
Display: 6.0 inches, AMOLED Touchscreen display — (1080 x 2160 pixels)
Software: Android 8.0 (Oreo)
Processor: Octa-core CPU: 4×2.4 GHz + 4×1.8 GHz (Hisilicon Kirin 970)
Memory: 4/6 GB RAM | 64/128 GB ROM
Cameras: Front — 8 MP (f/2.0) | Rear — Dual Setup: 12 MP (f/1.6, OIS) + 20 MP (f/1.6), 2x lossless zoom, Leica optics, Phase detection and Laser autofocus, dual-LED (dual-tone) flash, 2160p@30fps video
Battery: 4000 mAh
Price: Check today's price
Other Features: IP67 dust and water resistance, Corning Gorilla Glass Protection, Fingerprint Reader, Fast charging, EMUI
Huawei Mate 10 Specification & Price in Nigeria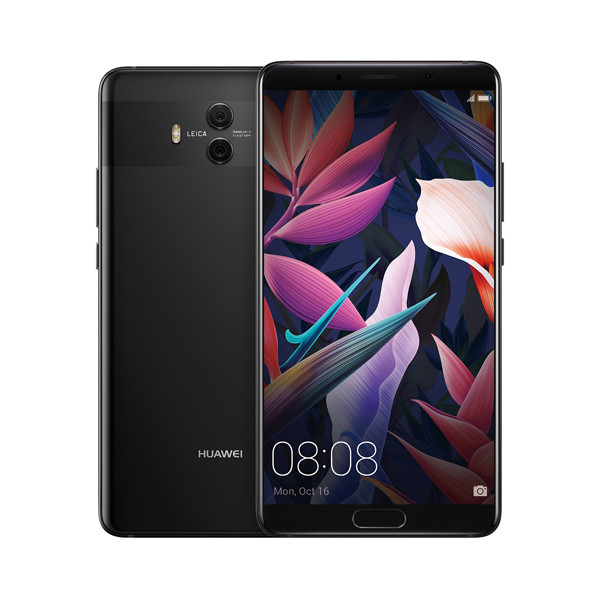 Quick Details
Network: 2G / 3G / 4G
Display: 5.9 inches, IPS LCD Touchscreen display — (1440 x 2560 pixels)
Software: Android 8.0 (Oreo)
Processor: Octa-core CPU: 4×2.4 GHz + 4×1.8 GHz (Hisilicon Kirin 970)
Memory: 4GB RAM | 64GB ROM
Cameras: Front — 8 MP (f/2.0) | Rear — Dual Setup: 12 MP (f/1.6, OIS) + 20 MP (f/1.6), 2x lossless zoom, Leica Optics, Phase Detection and Laser Autofocus, dual-LED (dual-tone) flash, 2160p@30fps Video
Battery: 4000 mAh
Price: Check today's price
Other Features: Dust and Splash protection (IP53), Corning Gorilla Glass Protection, EMUI, Fingerprint Reader, Fast charging
Huawei Nova 2 Plus Specification & Price in Nigeria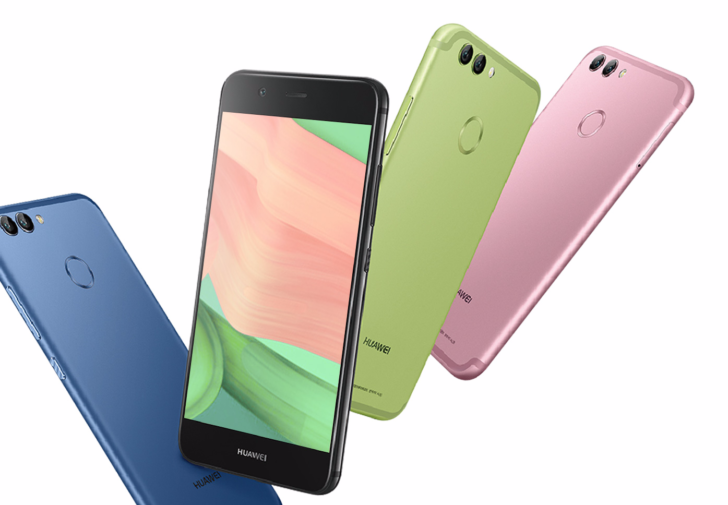 Quick Details
Network: 2G / 3G / 4G
Display: 5.5 inches, LTPS IPS LCD Touchscreen display — (1080 x 1920 px)
Software: Android v7.0 (Nougat)
Processor: 2.4 GHz Octa-core CPU
Memory: 4GB RAM / 128GB ROM
Cameras: Front — 20 MP / Rear — Dual 12 + 8 MP (PDAF, LED flash)
Battery: 3340 mAh
Price: from N165,000
Other Features: Fingerprint Sensor
Huawei P10 Plus Specification & Price in Nigeria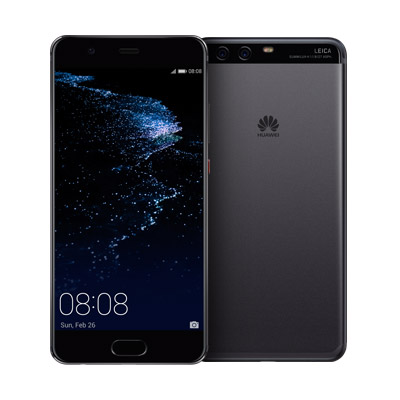 Quick Details
Network: 2G / 3G / 4G
Display: 5.5 inches, IPS-NEO LCD Touchscreen display — (1440 x 2560 px)
Software: Android v7.0 (Nougat)
Processor: 2.4 GHz Octa-core CPU
Memory: 4GB/6GB RAM / 64GB/128GB ROM
Cameras: Front — 8 MP (f/1.9) / Rear — Dual 20 MP + 12 MP (Phase detection and laser AF, 2x Lossless Zoom, OIS, LED flash)
Battery: 3750 mAh
Price: from N245,000
Other Features: Fingerprint Sensor, Gorilla Glass 5 Protection
Huawei P10 Specification & Price in Nigeria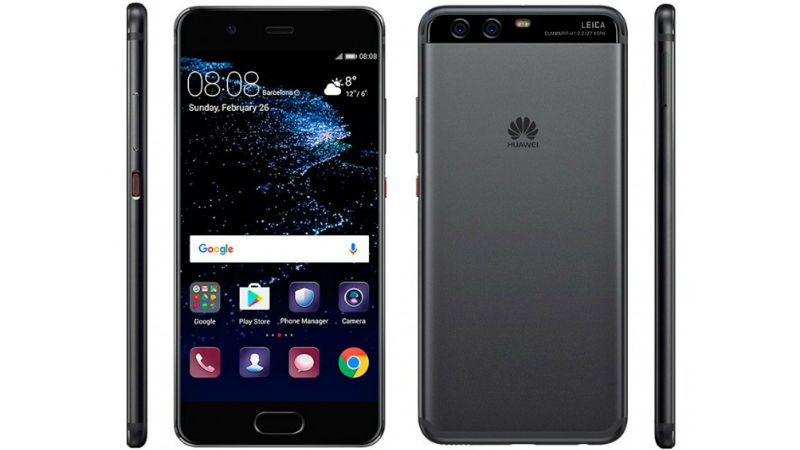 Quick Details
Network: 2G / 3G / 4G
Display: 5.1 inches, IPS-NEO LCD Touchscreen display — (1080 x 1920 px)
Software: Android v7.0 (Nougat)
Processor: 2.4 GHz Octa-core CPU
Memory: 4GB RAM / 32GB/64GB ROM
Cameras: Front — 8 MP (f/1.9) / Rear — Dual 20 MP + 12 MP (Phase detection and laser AF, 2x Lossless Zoom, OIS, LED flash)
Battery: 3200 mAh
Price: from N195,000
Other Features: Fingerprint Sensor, Gorilla Glass 5 Protection
Huawei P10 Lite Specification & Price in Nigeria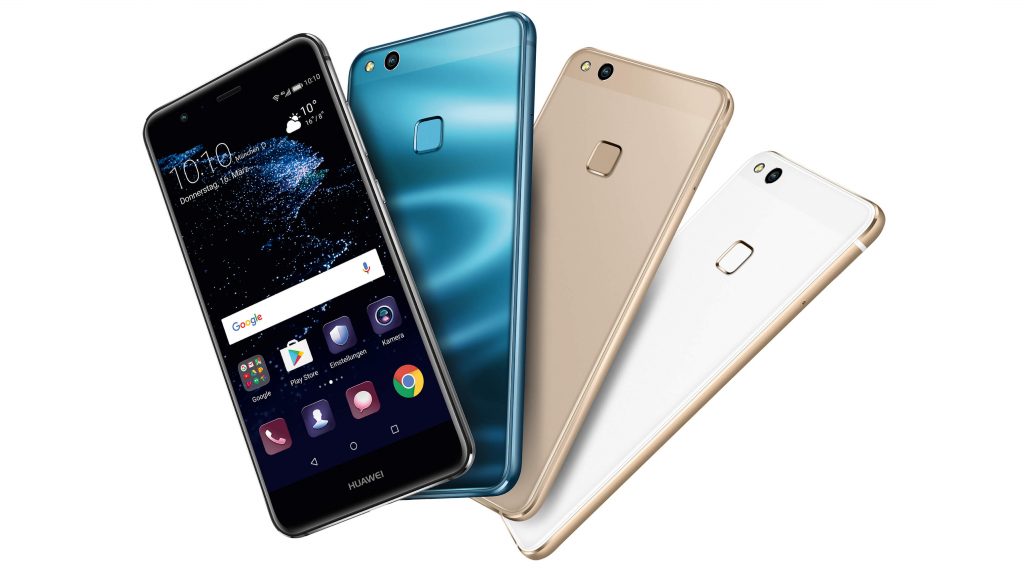 Quick Details
Network: 2G / 3G / 4G
Display: 5.2 inches, IPS-NEO LCD Touchscreen display — (1080 x 1920 px)
Software: Android v7.0 (Nougat)
Processor: 2.36 GHz Octa-core CPU
Memory: 3GB RAM / 32GB ROM
Cameras: Front — 8 MP (f/2.0) / Rear — 12 MP (PDAF, LED flash)
Battery: 3000 mAh
Price In Nigeria: NGN119,000
Other Features: Fingerprint Sensor
Huawei Honor 8 Specification & Price in Nigeria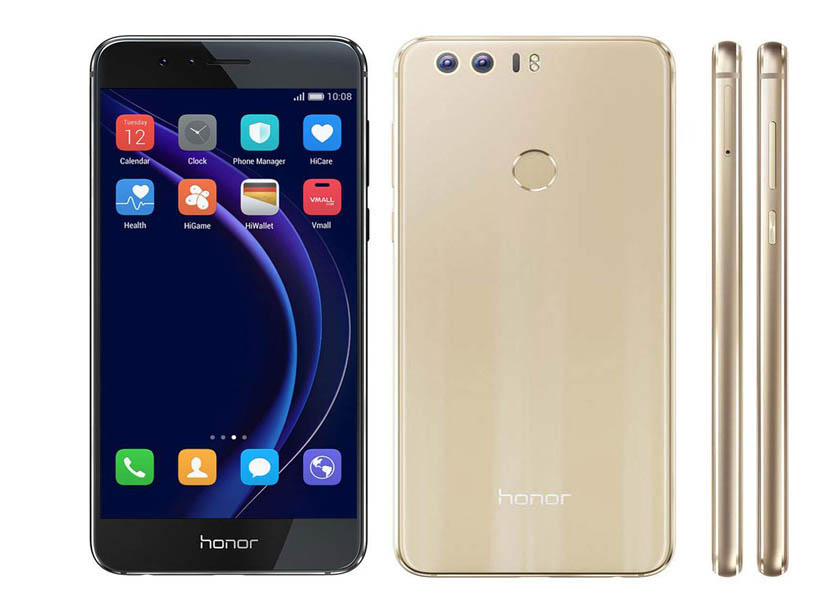 Quick Details
Network: 2G / 3G / 4G
Display: 5.2 inches, LTPS IPS LCD Touchscreen display — (1080 x 1920 px)
Software: Android v6.0 (Marshmallow)
Processor: 2.3 GHz Octa-core CPU
Memory: 4GB RAM / 32GB/64GB ROM
Cameras: Front — 8 MP (f/2.4) / Rear — Dual 12 MP (Laser autofocus, LED flash)
Battery: 3000 mAh
Price In Nigeria: NGN96,000
Other Features: Fingerprint Sensor, DTS Sound
Huawei Honor 8 Lite Specification & Price in Nigeria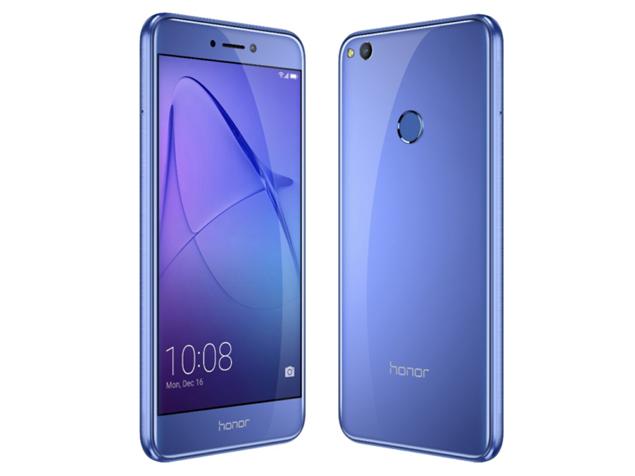 Quick Details
Network: 2G / 3G / 4G
Display: 5.2 inches, IPS LCD Touchscreen display — (1080 x 1920 px)
Software: Android v7.0 (Nougat)
Processor: 2.1 GHz Octa-core CPU
Memory: 3GB RAM / 16GB ROM
Cameras: Front — 8 MP (f/2.4) / Rear — Dual 12 MP (autofocus, LED flash)
Battery: 3000 mAh
Price In Nigeria: NGN70,000
Other Features: Fingerprint Sensor
Huawei Gr5 2017 Specification & Price in Nigeria
Quick Details
Network: 2G / 3G / 4G
Display: 5.5 inches, IPS LCD Touchscreen display — (1080 x 1920 px)
Software: Android v6.0 (Marshmallow)
Processor: 2.1 GHz Octa-core CPU
Memory: 3GB RAM / 32GB ROM
Cameras: Front — 8 MP / Rear — Dual 12 MP + 2 MP (autofocus, LED flash)
Battery: 3340 mAh
Price: from N90,000
Other Features: Fingerprint Sensor
Huawei Gr5 Mini Specification & Price in Nigeria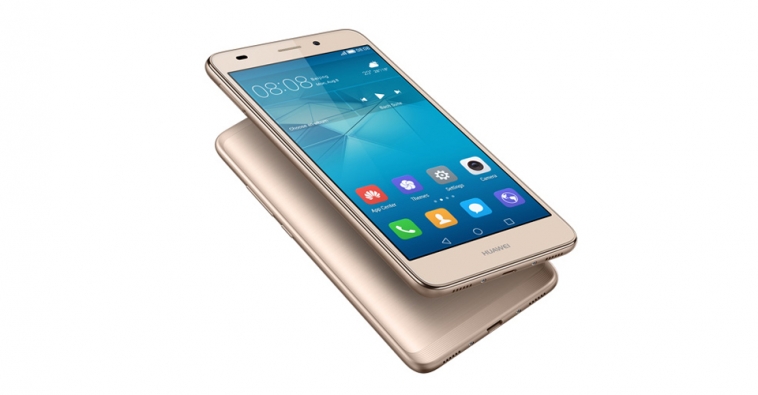 Quick Details
Network: 2G / 3G / 4G
Display: 5.2 inches, IPS LCD Touchscreen display — (1080 x 1920 px)
Software: Android v6.0 (Marshmallow)
Processor: 2.0 GHz Octa-core CPU
Memory: 2GB RAM / 16GB ROM
Cameras: Front — 8 MP / Rear — 13 MP (autofocus, LED flash)
Battery: 3000 mAh
Price: from N70,000
Other Features: Fingerprint Sensor
Huawei Gr3 2017 Specification & Price in Nigeria
Quick Details
Network: 2G / 3G / 4G
Display: 5.2 inches, IPS LCD Touchscreen display — (1080 x 1920 px)
Software: Android v7.0 (Nougat)
Processor: 2.1 GHz Octa-core CPU
Memory: 3GB RAM / 16GB ROM
Cameras: Front — 8 MP / Rear — 12 MP (autofocus, LED flash)
Battery: 3000 mAh
Price: –
Other Features: Fingerprint Sensor
Huawei Honor 6X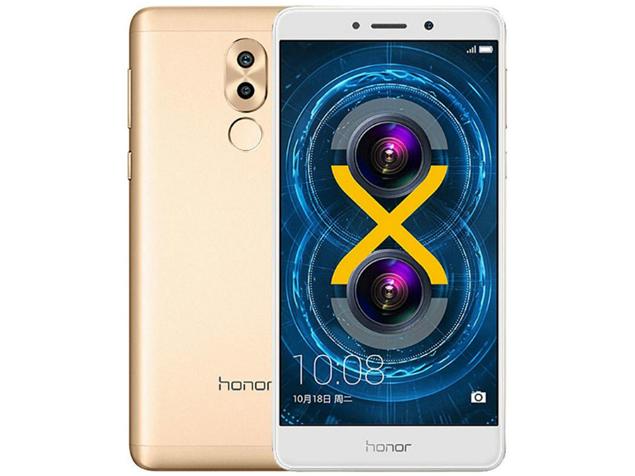 Quick Details
Network: 2G / 3G / 4G
Display: 5.5 inches, IPS LCD Touchscreen display — (1080 x 1920 px)
Software: Android v6.0 (Marshmallow)
Processor: 2.1 GHz Octa-core CPU
Memory: 3GB RAM / 32GB ROM
Cameras: Front — 8 MP / Rear — Dual 12 MP + 2 MP (autofocus, LED flash)
Battery: 3340 mAh
Price In Nigeria: NGN63,000
Other Features: Fingerprint Sensor
Huawei Honor 9 Specification & Price in Nigeria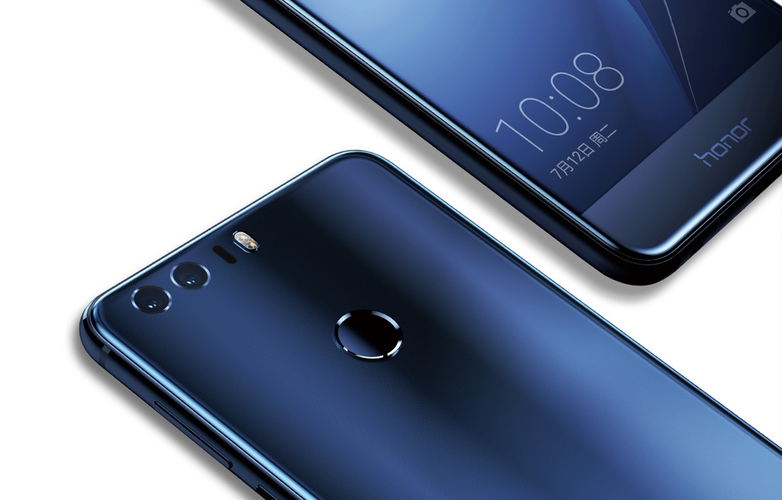 Quick Details
Network: 2G / 3G / 4G
Display: 5.5 inches, IPS LCD Touchscreen display — (1080 x 1920 px)
Software: Android v7.0 (Nougat)
Processor: 2.4 GHz Octa-core CPU
Memory: 4GB/6GB RAM / 64GB/128GB ROM
Cameras: Front — 8 MP / Rear — Dual 20 MP + 12 MP (PDAF, LED flash)
Battery: 3200 mAh
Price In Nigeria: N153,000
Other Features: Fingerprint Sensor, Fast Charging
Huawei Mate 9 Pro Specification & Price in Nigeria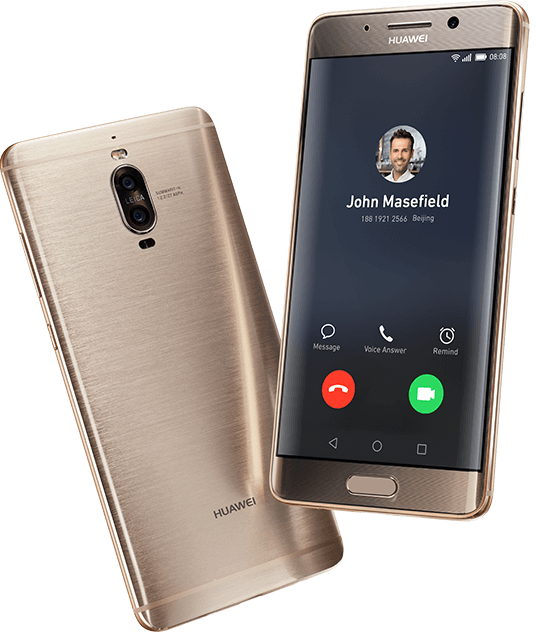 Quick Details
Network: 2G / 3G / 4G
Display: 5.5 inches, AMOLED Touchscreen display — (1440 x 2560 px)
Software: Android v7.0 (Nougat)
Processor: 2.4 GHz Octa-core CPU
Memory: 4GB/6GB RAM / 64GB/128GB ROM
Cameras: Front — 8 MP / Rear — Dual 20 MP + 12 MP (Phase detection and Laser autofocus, OIS, 2x Lossless Zoom, LED flash)
Battery: 4000 mAh
Price: from N290,000
Other Features: Fingerprint Sensor, Gorilla Glass 3 Protection, Fast Charging
Huawei Mate 9 Specification & Price in Nigeria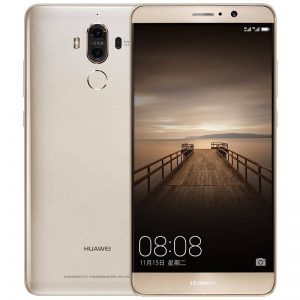 Quick Details
Network: 2G / 3G / 4G
Display: 5.9 inches, IPS LCD Touchscreen display — (1080 x 1920 px)
Software: Android v7.0 (Nougat)
Processor: 2.4 GHz Octa-core CPU
Memory: 4GB RAM / 64GB ROM
Cameras: Front — 8 MP / Rear — Dual 20 MP + 12 MP (Phase detection and Laser autofocus, OIS, 2x Lossless Zoom, LED flash)
Battery: 4000 mAh
Price: from N220,000
Other Features: Fingerprint Sensor, Gorilla Glass 3 Protection, Fast Charging
Huawei G Power Specification & Price in Nigeria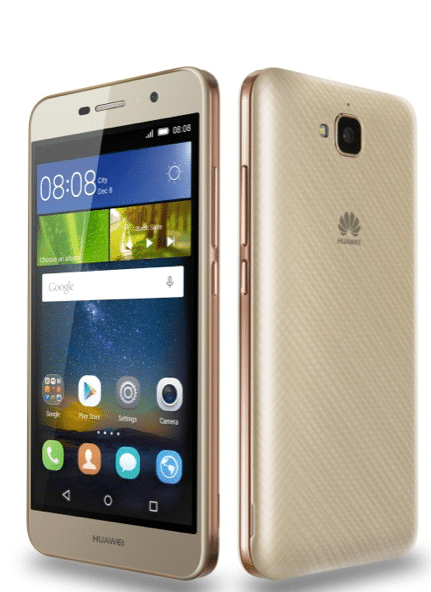 Quick Details
Network: 2G / 3G / 4G
Display: 5.0 inches, IPS LCD Touchscreen display — (720 x 1280 px)
Software: Android v5.1 (Lollipop)
Processor: 1.3GHz Quad-core CPU
Memory: 2GB RAM / 16GB ROM
Cameras: Front — 5 MP / Rear — 13 MP (autofocus, LED flash)
Battery: 4000 mAh
Price I Nigeria: NGN37,000
Other Features: –
Huawei P9 Plus Specification & Price in Nigeria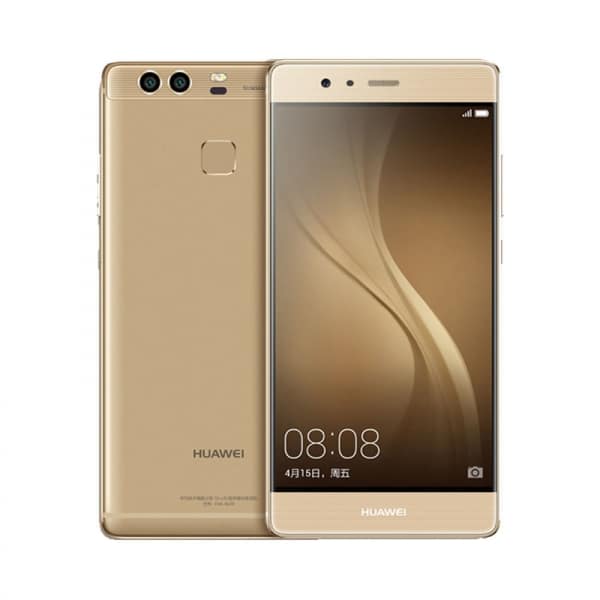 Quick Details
Network: 2G / 3G / 4G
Display: 5.5 inches, Super AMOLED Touchscreen display — (1080 x 1920 px)
Software: Android v6.0 (Marshmallow)
Processor: Octa-core CPU (4 x 2.5GHz & 4 x 1.8GHz)
Memory: 4GB RAM / 64GB ROM
Cameras: Front — 8 MP / Rear — Dual 12 MP (PDAF, Lecia Optics, LED flash)
Battery: 3400 mAh
Price In Nigeria: NGN174,000
Other Features: Fingerprint Sensor, Gorilla Glass 3 Protection, Fast Charging
Huawei P9 Specification & Price in Nigeria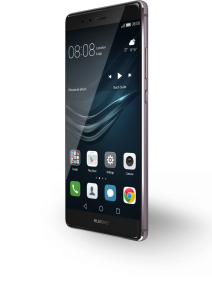 Quick Details
Network: 2G / 3G / 4G
Display: 5.2 inches, IPS-NEO LCD Touchscreen display — (1080 x 1920 px)
Software: Android v6.0 (Marshmallow)
Processor: Octa-core CPU (4 x 2.5GHz & 4 x 1.8GHz)
Memory: 3GB RAM / 32GB ROM
Cameras: Front — 8 MP / Rear — Dual 12 MP (PDAF, Lecia Optics, LED flash)
Battery: 3000 mAh
Price In Nigeria: NGN153,000
Other Features: Fingerprint Sensor, Gorilla Glass 3 Protection, Fast Charging
Huawei P9 Lite Specification & Price in Nigeria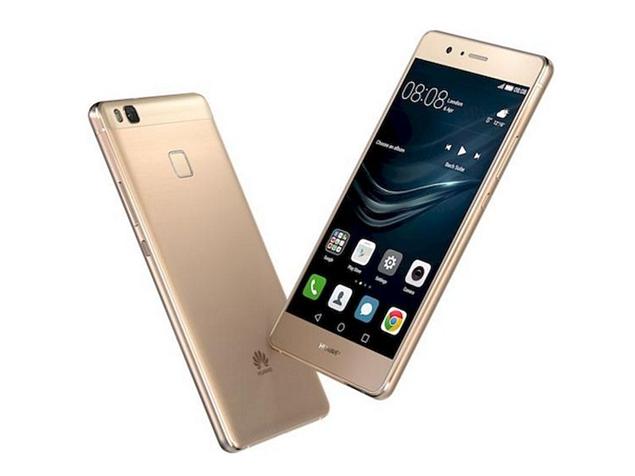 Quick Details
Network: 2G / 3G / 4G
Display: 5.2 inches, IPS LCD Touchscreen display — (1080 x 1920 px)
Software: Android v6.0 (Marshmallow)
Processor: Octa-core CPU (4 x 2.0GHz & 4 x 1.7GHz)
Memory: 2GB/3GB RAM / 16GB ROM
Cameras: Front — 8 MP / Rear — 13 MP (autofocus, LED flash)
Battery: 3000 mAh
Price: from N75,000
Other Features: Fingerprint Sensor
Huawei Y3 II Specification & Price in Nigeria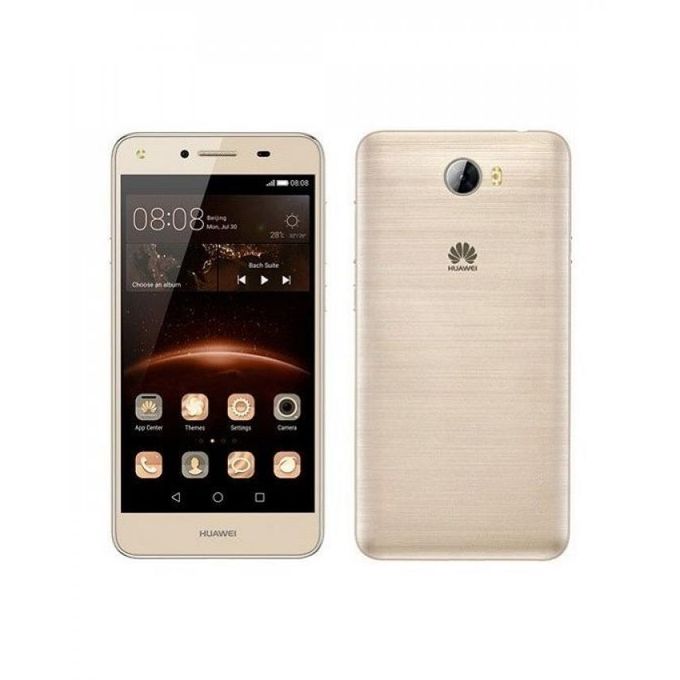 Quick Details
Network: 2G / 3G / 4G
Display: 4.5 inches, Touchscreen display — (480 x 854 px)
Software: Android v5.1 (Lollipop)
Processor: 1.0 GHz Quad-core CPU
Memory: 1GB RAM / 8GB ROM
Cameras: Front — 2 MP / Rear — 5 MP (autofocus, LED flash)
Battery: 2100 mAh
Price: from N25,000
Other Features: –
Huawei P8 Lite Specification & Price in Nigeria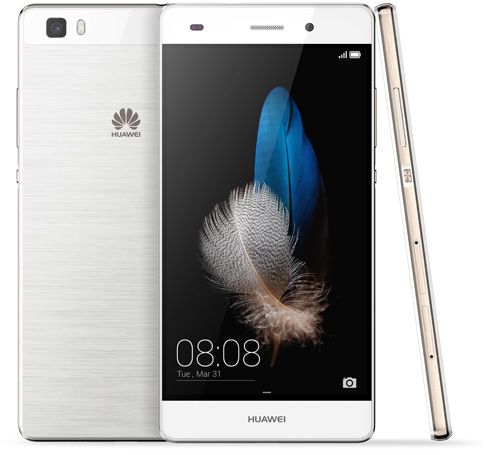 Quick Details
Network: 2G / 3G / 4G
Display: 5.0 inches, IPS LCD Touchscreen display — (720 x 1280 px)
Software: Android v5.0 (Lollipop)
Processor: 1.2GHz Octa-core CPU
Memory: 2GB RAM / 16GB ROM
Cameras: Front — 5 MP / Rear — 13 MP (autofocus, LED flash)
Battery: 2200 mAh
Price: from N66,000
Other Features: Gorilla glass 3 Protection
Huawei P8 Specification & Price in Nigeria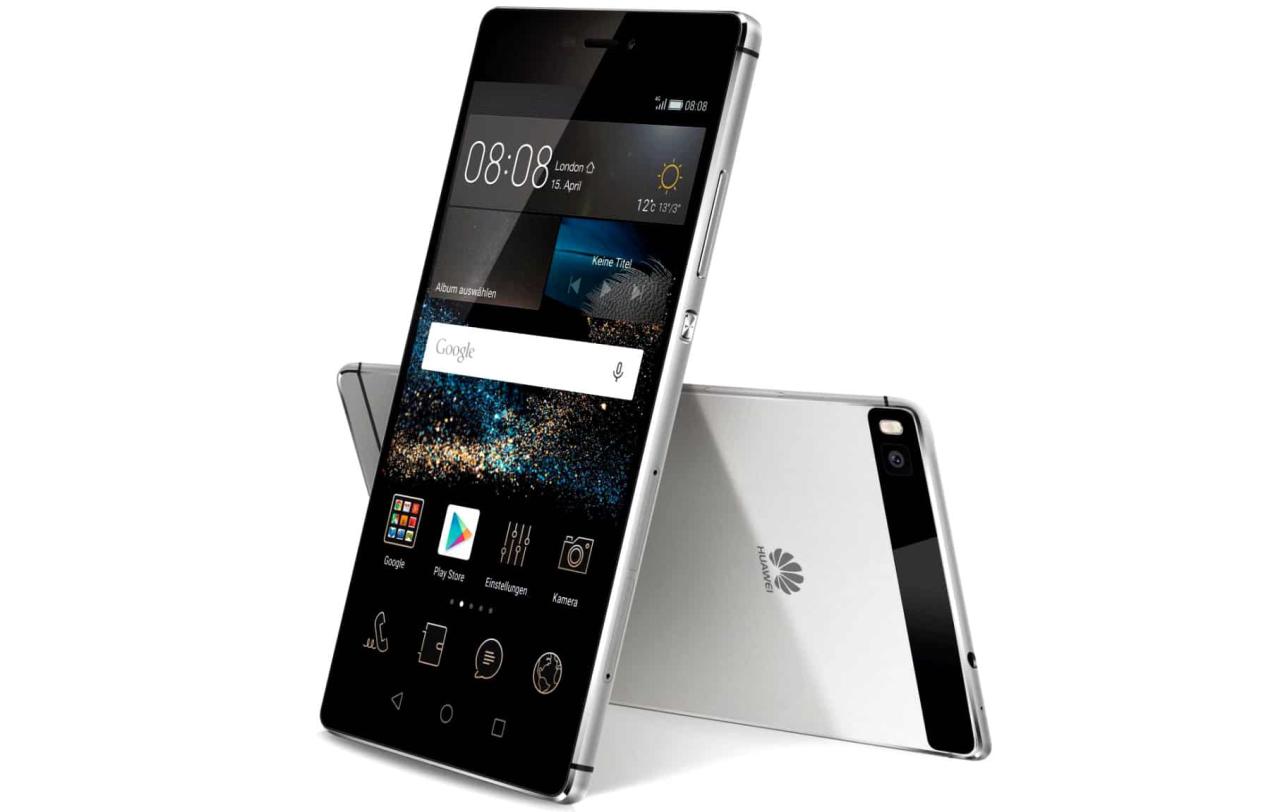 Quick Details
Network: 2G / 3G / 4G
Display: 5.2 inches, IPS-NEO LCD Touchscreen display — (1080 x 1920 px)
Software: Android v5.0 (Lollipop)
Processor: Octa-core CPU (4×2.0 GHz & 4×1.5GHz)
Memory: 3GB RAM / 16GB/64GB ROM
Cameras: Front — 8 MP / Rear — 13 MP (autofocus, OIS, LED flash)
Battery: 2680 mAh
Price In Nigeria: –
Other Features: Gorilla glass 3 Protection