Top 9 Best Earpod Specification & Price In Nigeria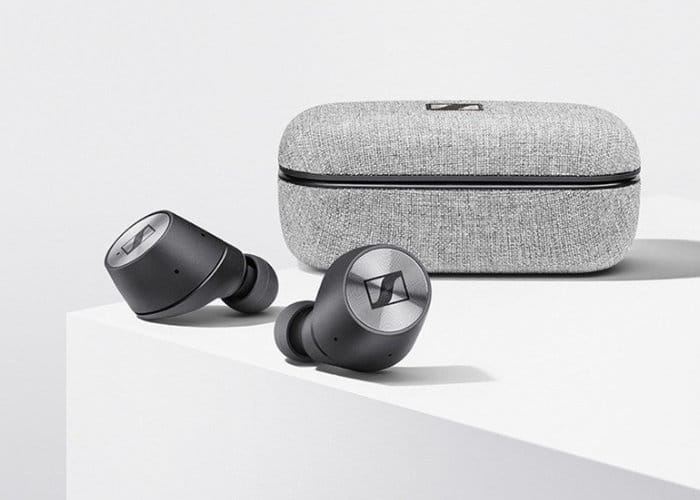 There are numerous earbud brands available in the Nigerian market, and the industry here is expanding continually. Given the fact that Nigerians are technology freaks, this isn't surprising. Most earbuds are exclusively compatible with Android smartphones, while others are compatible with both iOS and Android devices. Let's take a gander at the Nigerian market and have a view of the current prices of quality earbuds, to know which are the cheapest in the country.
Review Of Top 9 Best Earpod Specification & Price In Nigeria (2022)
In the following paragraphs, we will highlight the cheapest quality earbuds in Nigeria and their respective prices.
1. ORAIMO FREE PODS 2: ₦17,000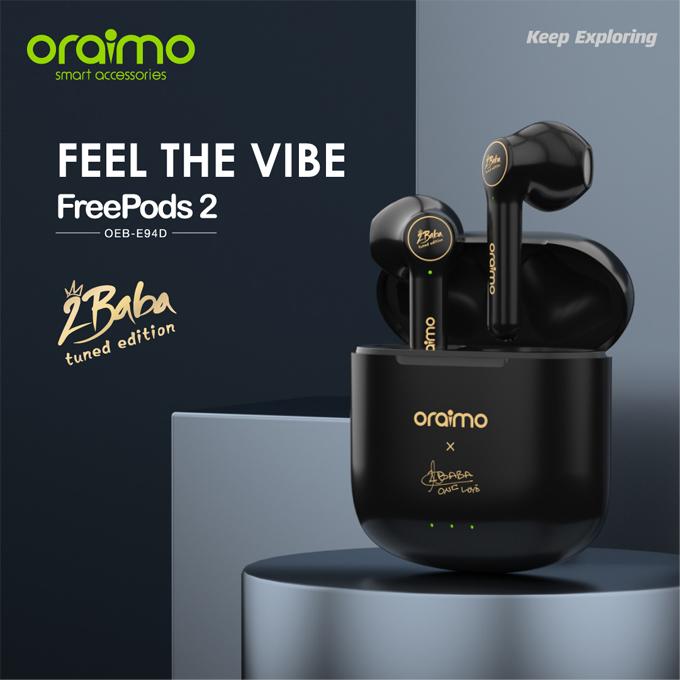 In Nigeria, the Oraimo FreePods 2 are perhaps the most popular wireless earbuds that are affordable. This is without a doubt one of the top earphones on the market right now.
The Freepods 2 has a nice design, and the casing is small and convenient. There are three LED light indicators that indicate if the buds are low or charging. The carry case has a 500mAh battery, while each bud has 37mAh. When the buds and the case are combined, you get more than 24 hours of playtime.
The audio system is excellent thanks to the 13mm drivers that pump out the bass. Overall, the free pods 2 provides a good listening experience, and I would suggest them to everyone and anyone considering purchasing earbuds without active noise cancelation technology.
The Oraimo FreePods price is ₦17,000 in Nigeria. Though the price might be a bit higher, however, the product gives value for money.
2. XIAOMI REDMI AIRDOTS: ₦9,000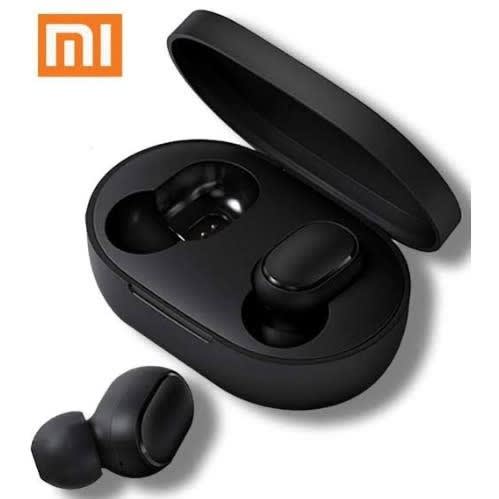 Let's take a peek at Xiaomi Redmi Airdots, which are actually of earbuds with value for less money.
These genuinely wireless earphones are among the cheapest and most popular in Nigeria. However, be cautious because there are many counterfeit versions of these earphones on the market.
The piece's incredible battery life is one of its finest features. When watching content, connectivity is swift, with little to no latency between audio and video. It doesn't have as much bass as the other pairs on this list, but it gets the job done thanks to its crisp sound.
In Nigeria, the price of Xiaomi Redmi Airdots price is ₦9,000 currently.
3. Itel ITW-60: ₦10,500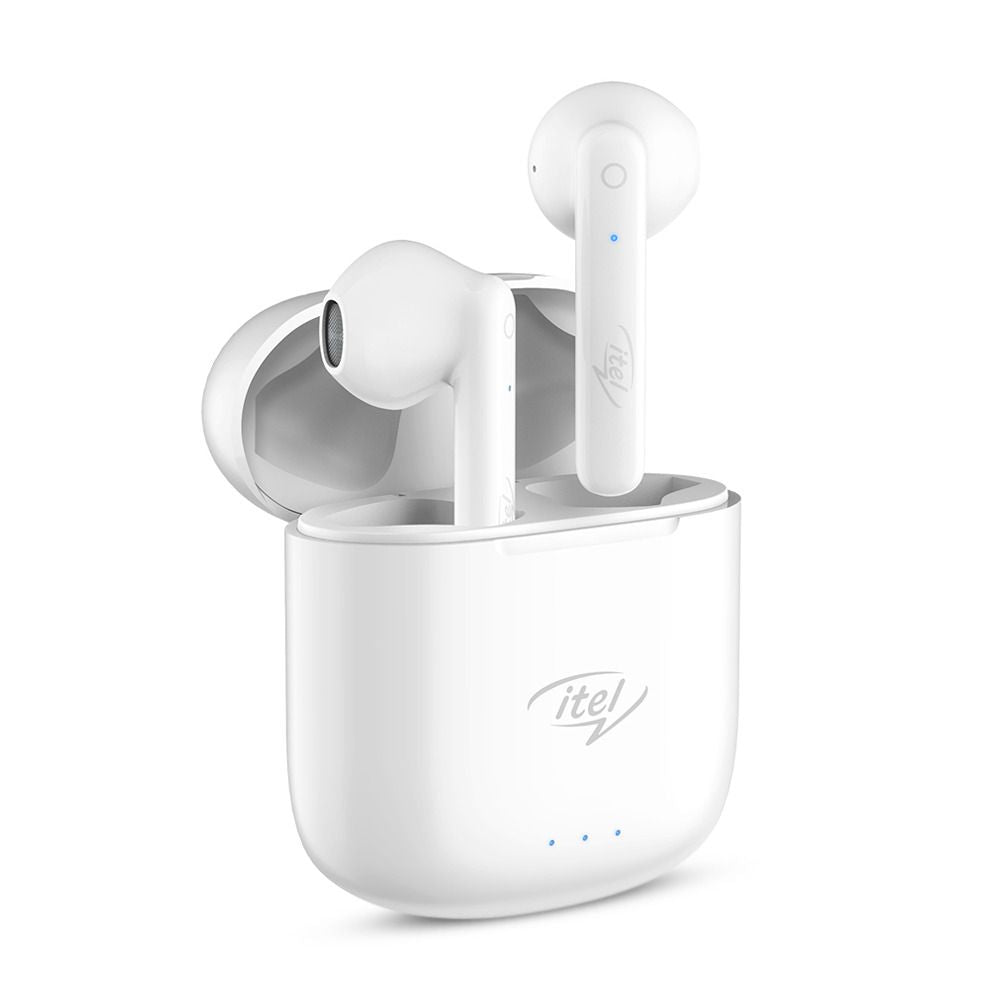 This is yet another cheap earbud offering from Itel which seems to be a new name in the industry. The phone company also released its own true wireless earbud in Nigeria towards the end of 2020.
Itel ITW-60 earbuds include touch controls. With 35mAh on the buds and 500mAh in the case, you get a 2-and-a-half-hour playtime. The case can charge the buds up to six times.
This earphone has Bluetooth 5.0, and when you pair it with an iPhone, you'll get a pop-up notification right away.
In Nigeria, the current price of the iTel ITW-60 price is ₦10,500.
4. REDMI AIRDOTS 2 BY XIAOMI: ₦11,000
Xiaomi Redmi Airdots 2 is one of the best quality earbuds to get at an affordable price. The 7.2-millimeter driver on the Redmi Airdots 2 produces good sound quality but doesn't have active noise cancelation (ANC).
Each pair of buds has a 45mAh battery, while the case has a 300mAh battery. When the two are combined, you can get over 12 hours of listening time. It takes 1.5 hours to charge from 0 to 100, which is acceptable. They have the same design as the Redmi Airdot, but they have Bluetooth 5.0 for faster communication and lower latency.
In Nigeria, the Xiaomi Redmi Airdots 2 price is ₦11,000.
5. Haylou GT1 Pro: ₦8,000
Haylou GT1 Pro earphones can be found at a variety of stores in Nigeria, as well as online. This is a simple and small design audio system by Haylou. Although it was not released in 2020, it still does the job, especially considering the price. It has Bluetooth 5.0 and the latency in connectivity is minimal.
When the case and the buds are combined, you get a total of 26 hours of playtime. The sound quality is excellent, with deep bass and well-balanced mids and highs.
The sounds are clear and the audio quality is enjoyable. These buds are perfect for any time of day. In Nigeria, the price of Haylou GT1 Pro costs ₦8,000.
6. ZEALOT T2 EARBUDS: ₦9,456
This is another inexpensive solution that looks identical to Apple's AirPods. The sound quality is good, with the mids and highs remaining consistent.
Because these buds have a stem, the tactile control is fantastic. The Zealot T2 has an outstanding battery life, with over 20 hours of listening time when the case and buds are used together. Any day and time, I can strongly suggest these buds.
In Nigeria, the current price of the Zealot T2 price is ₦9,456.
7. OPPO ENCO W11: ₦18,800
Oppo's Enco W11 earphones are yet another amazing affordable option in Nigeria. It provides excellent sound quality at a reasonable price. The Earbud has a one-of-a-kind design and a long battery life. It's available in all of Nigeria's retail stores. The Enco W11 has Bluetooth 5.0, and it pairs in a matter of seconds after you take it out of the case.
In Nigeria, the Oppo Enco W11 price is ₦18,800.
8. TECNO HIPODS H2: ₦11,455
Tecno h2 hipods is one of the best wireless earphones in Nigeria. Because of the gloss, Tecno H2 Hipods don't get filthy easily, and the touch controls are excellent, preventing inadvertent play and pause. It appears large at first glance, yet it is lightweight, and wearing it for long periods of time will not cause any discomfort.
Tecno H2 Hipods are available for purchase online and at any Tecno retail location around the country. The price of Tecno Hipods H2 is ₦11,455 in Nigeria.
9. F9 TRUE WIRELESS HEADPHONES BLUETOOTH 5.0 EARPHONES: ₦7,554
F9 True Wireless Earbud is the cheapest on this list. This cost-effective earphone has a lot of features that will interest you. The specifications include: active noise cancellation; Wireless communication; IOS, Android, and Windows compatibility; USB Connectors; 953dB Sensitivity; Time spent talking in the ear – 150 hours; Hybrid technology is a principle of vocalism in this device; No volume control; and a Wireless Bluetooth technology.
F9 True Wireless Headphones Bluetooth 5.0 Earphones cost in the range of ₦7,500 to ₦8,000 in Nigeria.
In Conclusion
The best and perhaps most trendy earbuds in Nigeria nowadays are also very affordable. These audio systems have an excellent sound quality and long-lasting batteries that allow users to do more with their smart devices even when they are not holding them in their hands.
Nonetheless, the key concern, though, is how much these earphone products cost in order to reach more customers. The only pitfall I have with these Bluetooth earbuds is the absence of noise-canceling technology and most times, it isn't clear for making calls. This extensive write-up on the cheapest earphones in Nigeria includes reviews, their respective prices and more details.