Step-By-Step: How to Check NIN on Mtn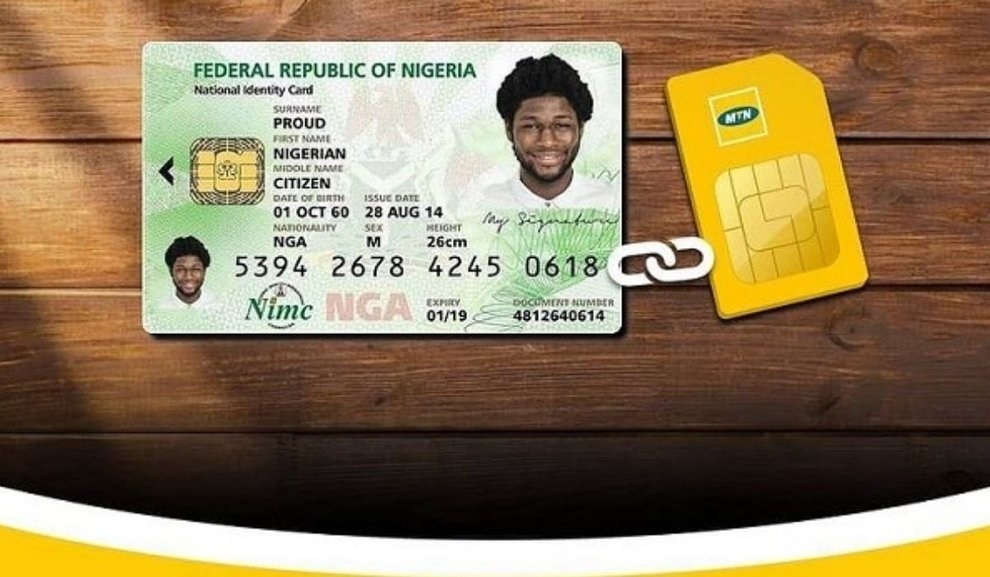 The National Identification Number (NIN) is a set of numbers assigned to a person upon successful enrolment. The enrolment consists of getting and recording an individual's demographic data and capturing ten (10) fingerprints, head-to-shoulder facial picture and digital signature, which are all important in cross-checking existing data in the National Identity Database to confirm that there is no previous entry of the same data.
"The NIN should be closely guarded by individuals and not revealed to all and sundry except to relevant authorities when requested (for instance, it shouldn't be disclosed online over social media and should not be printed along with contact details on business cards or other office stationery)."
 When this process is completed, the data is stored with a unique National Identification Number assigned to it upon registration. Once issued to a person, the NIN cannot be used again (that is, it cannot be given to another person even if the previous person is no longer alive). The NIN helps to tie all records about a person in the database and is used to verify the identity.
Once a NIN is assigned to an individual, it can never be reassigned, given or used by another person – making it unique. In the case of the death of an individual, their NIN is retired once a death certificate is presented to the Commission and the individual's death is confirmed.
The NIN is used to get all the records about an individual in the database and to establish or verify their identity. From age zero (birth) and above, all citizens and legal residents in Nigeria are eligible to enrol for their NINs.
Every citizen and legal resident must enrol for the National Identification Number (NIN). Whether you choose the self-service or require an assisted service, the process is the same. Children younger than 16 can enroll for NIN but may only be given their identification number once they age.
Importance of NIN
Bank account opening: Nigerian bank accepts NIN as form of identity before you open a bank account, or reactivate account that is dormant.
To register for international passport: Nigeria Immigration makes it compulsory for anyone who comes to apply for fresh international passport or renewal to show his or her NIN before applying.
Driver's license: The Federal Road Safety Corp (FRSC) makes it compulsory for anybody who wants to collect driver's license to show his/her NIN as means of identification.
Vehicle registration: The FRSC on January 9 through its Public Education officer, Bisi Kazeem announced that people that go for their vehicle registration to provide their NIN as part of the requirements. This according to the Corps Marshal is because of improvement of "security checks" and no one is exempted from this.
How to Link NIN to Your Mtn Sim
You can do this easily in one of these 4 ways:
Dial *785*Your11 digit NIN#.  No charge will be deducted from your account balance in your SIM from your network provider.
You can also submit your NIN to us on MyMTN app.
Visit https://nin.mtnonline.mtnonline.com.
Text NIN-your 11-digit NIN to 785 and send e.g: type NIN-12345678999 as a text message, and send to 785.
You can Check your NIN on your phone by following the process below: Go to your phone dialer and dial *346#.  The prompt reply will display two options "reply with 1 for 'NIN retrieval' or 2 for 'Cancel' " Follow the steps displayed on your screen and provide the required inputs to retrieve your NIN.
From age zero (birth) and above, all citizens and legal residents of Nigeria are eligible to enroll for their NINs. Every Nigerian needs to get their NIN as all data and records about the individual are put together in a database.