Complete Guide: How To Check NIMC Details Online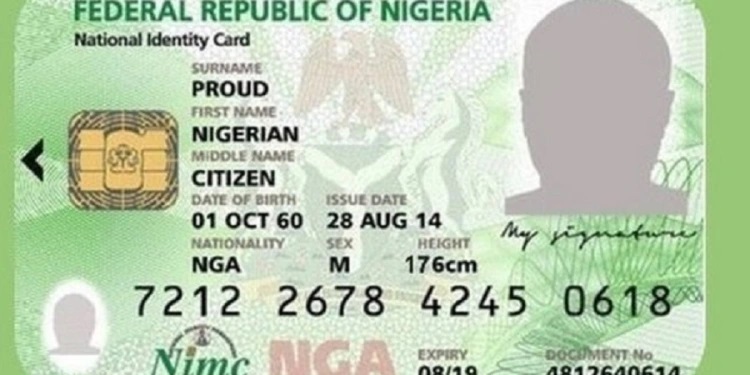 With insecurity almost becoming a mainstay in this country, Nigeria, it becomes vital for its ruling body to secure the lives and properties of its citizens by curating a complete, detailed record of every citizen. This is only possible by capturing and data collection.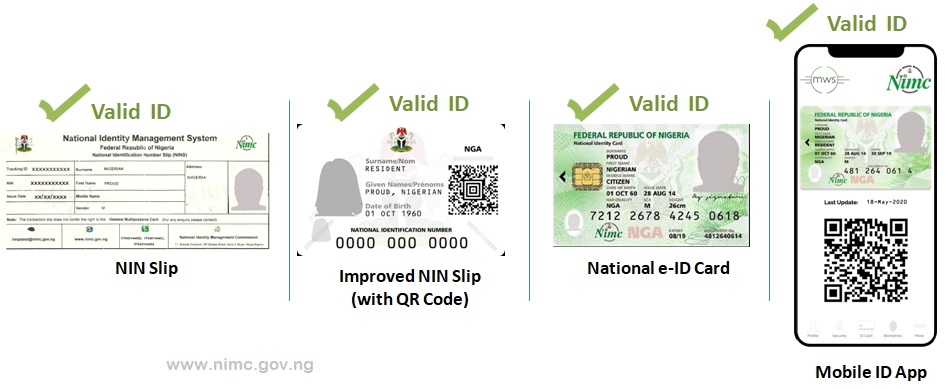 In 2019, the Nigerian government empowered the National Identity Management Commission (NIMC) to make NIN (National Identity Number) a significant pre-condition for every citizen. Therefore, if you don't have NIN, you risk not being recognized as a citizen of this country.
This article details how you can check your NIMC details online with easy steps.
Before we jump into these steps, it is vital to mention, at this point, that if you have not registered for NIMC, you can't check any details. You can't water what you have not planted, right?
To check your NIMC online, you must have previously registered or enrolled in the registration process. NIN usually takes 1 to 5 working days to be fully processed and ready after registration.
To register, go to a registration centre close to you in your environment, enroll for the registration, follow their instructions closely, provide all necessary information correctly, and submit for the procession. After the parade, you will be issued a slip containing every detail you provided earlier and your identification number.
You can also go to nimc.gov.ng and begin the enrollment process online and use the enrollment centre locator to locate the center closest to you for other necessary steps.
How to Check Your NIMC Details Online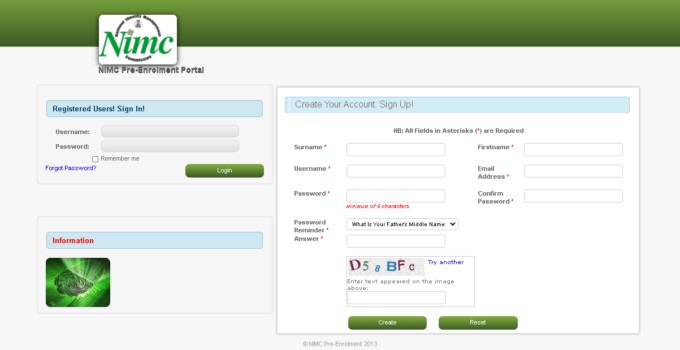 How To Check NIMC Details Online
Download and install the NIMC's MWS mobile application when your phone or visit the NIMC portal at myportal.nimc.gov.ng
Have your National Identification Number (NIN) ready.
With a secure internet connection, launch the NIMC's MWS app on your device.
On the screen, click the "I need a PIN" button
Note the user ID and the "one-time pin" (OTP) displayed on the app in the "Get OTP" section.
Use the user ID and OTP to sign in to the myportal.nimc.gov.ng portal you check your NIMC or even the status if you are still waiting for your card to be ready.
You can print this slip by going to the "print improved NIN slip" section on the portal's homepage, and then, download both sides of the NIMC as a PDF document.
For those without internet access or who can't go through the stress of navigating the website, you can still check your NIN if you had misplaced your slip earlier or forgotten the NIN digits.
You can get your NIN through the USSD code.
Dial *346# on your phone

Choose the option "NIN Retrieval" by pressing option 1.

If you use the same number as the one used for registration in the first place, go ahead with the above steps. If you still need to, you may need to retrieve your SIM card first.
Also, remember that the USSD service is charged #20 naira per trial. If you check with the USSD code once, you are charged #20 naira; checking again will result in another fee of the same amount, so it is advised to check and write down to avoid repeating the USSD retrieval process.
What is the NIMC used for, and why is it so important?
The 11-digit number called NIN is given to every Nigerian. Each individual's number is unique, thus identifying that individual for life. This NIN is not provided with any fee or payment. It is free. This number helps bring all records associated with that NIN, such as demographic information, fingerprints, pictures, and biometric data. This makes it easy to verify and identify the bearer of the NIN in use. Both citizens at home and those in the diaspora must have their NIN in Nigeria.
This NIN is helpful in terms of security because it aids in watching and tracking people's movement through their transactions both within and outside the country.
It also aids in providing records of living or dead persons in various regions of the country.
In cases of provision of governmental aid or services, such as pension, recruitment, etc., the use of the NIN comes in handy.
Identifying individuals for a bank transaction, land transaction, passport issuance, etc., is easier using NIN.
It can also help with fraud cases and in verifying voters' eligibility.
These are just a few vital reasons showing the importance of the NIN in our Society.
Do follow the steps to check your NIMC details online, and if you have lost your NIN slip, use the USSD code to get it right back and go online to check your NIMC details. I hope this article helps you.