The 10 Most Popular Event Centres in Lagos Nigeria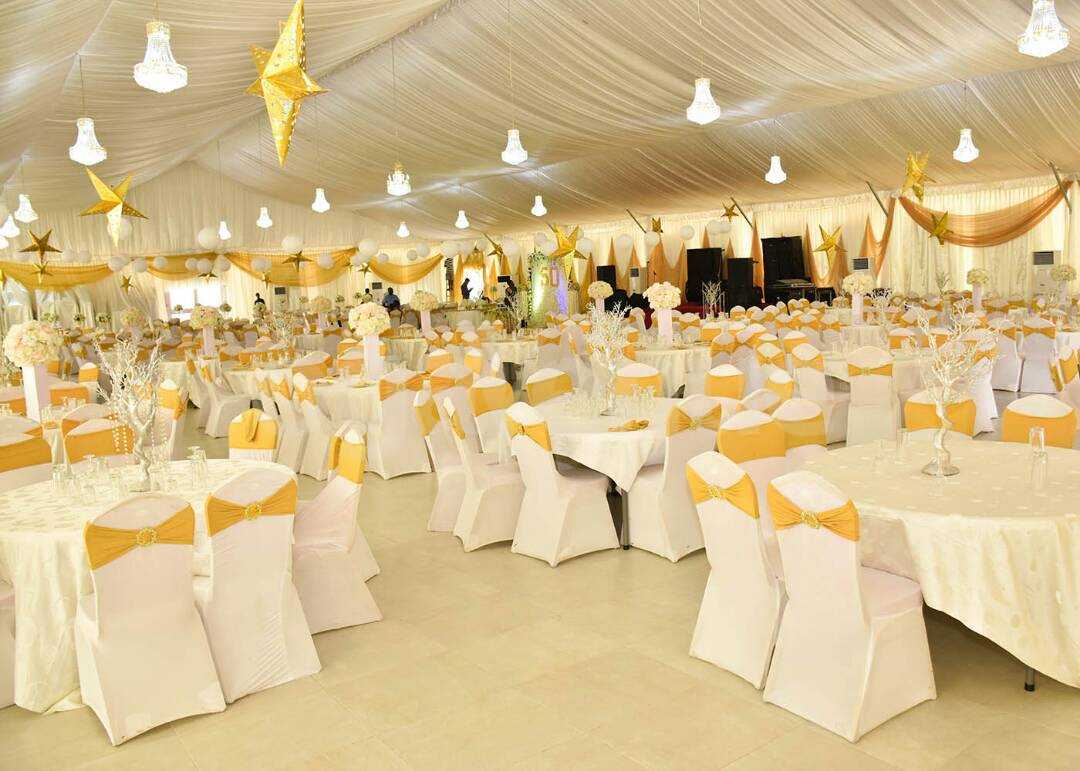 One of the main reasons Lagos never rests is because of the numerous social activities that occur almost every day. That means the demand for suitable venues is significant (and there are plenty of venues). But choosing an appropriate venue isn't simple since a variety of factors must be considered, including the location, cost, and so on. To assist you in this decision-making process, here's a listing of the most popular 10 venues in Lagos and their descriptions and costs so that anyone who wants to organize an event can determine the one(s) most suitable for their requirements.
Eko Convention Centre:
Every major event of the past decade was held in this. It is located in the Eko Hotels and Suites, Victoria Island, the biggest multi-purpose venue in Lagos. The capacity of a banquet and exhibition center is divided into five distinct sections. With 5,151 m2 of area, it can accommodate the capacity of 270 exhibit stands, and it can also accommodate events with up to 6,000 spectators. The cost of renting this venue is N9 million and over. Before you begin screaming, remember that the venue has built-in audio equipment and high-end lighting. This means it's not too expensive considering the cost.
Landmark Event Centre:
With 40,000 square meters, this venue on Victoria Island boasts a capacity to seat 2000 people in theater-style seating and 1200 in banquet style seating. Some of the excellent features at the venue are an exclusive beachfront and a capacity of 1000 car parking spaces.
It's about N5 million to rent.
Victoria Crown Hotel:
It is located in Ajose Adeogun, Victoria Island. This venue lacks size (it can accommodate only 400 seats in the theatre style and 250 guests in the banquet style). It compensates for it in security.
Civic Centre:
It is located in Ozumba Mbadiwe; Victoria Island is a location (which can hold up to 1000 guests in theatre-style settings and 600 guests for banquets). She is a favorite of stars and socialites who enjoy organizing events in exotic locations.
It's around N2.5 million to lease this property on weekends and N1.8 million during weekdays.
The Lekki Coliseum:
We are located in Lekki Phase 1. TLC is home to 3 houses in three unique locations.
The Imperial (Events Hall)

Skyview (Lounge)

La Vida Bella (Lounge/Bar)
With a spectacular panorama over the skies and the ocean. Skyview provides a venue that can accommodate 500 guests with banquet style seating and 1000 in theater-style seating. There's also a 500-vehicle parking space with a capacity of 500.
It will cost you around N4 million to lease The Imperial Hall. Skyview is N2.5 million.
Dorchester Event Centre:
The venue is on Water Corporation drive in Victoria Island The marquee hall can hold 4000 guests in banquet seating and 1500 in theater-style seating.
It's N2.7 million to pay rent.
Oriental Hotel:
The venue is located on the expressway Lekki-Ekpe. This trendy venue can hold 2000 people in theater-style seating and 1200 in banquet seating.
It is rented out for events. is about N5 million.
Radisson Blu Anchorage Hotel:
The venue is air-conditioned and has ample space with a large parking area, the business space, and another outdoor patio with views of the Lagos lagoon. The venue (located at the intersection of Ozumba Mbadiwe Avenue) provides an area that can accommodate 110 guests sitting in theatre-style seating and up to 58 sitting in banquet style seating.
A rental of this modest and intimate venue costs around N2 million.
Anchor Events Place:
It's been reported that this venue (located near FIRS Agidingbi, Ikeja) has been booked each weekend since its construction. It's not surprising, considering it's also the cheapest venue for renting on our checklist (N950,000). It comes with air conditioning, a generator standby, ample parking, and can accommodate 1500 people in theater-style seating and 1000 in banquet-style seating.
It's about N950,000 to rent.
Federal Palace Hotel & Events: 
Located at 6-8 Ahmadu Bello Way, Victoria Island, the Federal Palace hotel is home to some of Lagos's most prestigious events and venues for conferences. There are nine lavish and efficient executive boardrooms in which you can manage daily business operations, in addition to an Explorer Annex and the External Ballroom, which can host up to 500 guests. The 11 conference and meeting spaces can accommodate 10 to 500 guests.
Renting is about N600,000.