Cost Of IVF In Nigeria And Recommended IVF Centers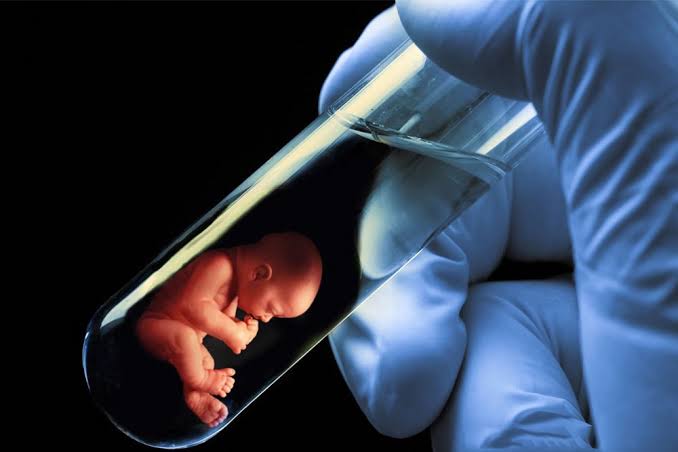 In Vitro Fertilization (IVF) is a common infertility treatment. This assisted reproduction technology (ART), means fertilization outside the body using "test-tubes."
With this procedure, the woman who has a challenge with having her children can have a good shot at becoming a mother. Born in 1978 in Royal Oldham Hospital, United Kingdom, Louise Brown was the first child in the world to be born via IVF.
Today, up to 8 million babies have been born via IVF. And over the past year, Nigeria has seen a rise in the demand for IVF as a solution to infertility challenges.
In this post, you'll learn about the cost of IVF in Nigeria and the best centers available.
Cost of IVF in Nigeria
Various factors influence the cost of IVF. However, prices range from 700,000 to 4,000,000 Naira, depending on your chosen IVF center and the treatment plan. Prices vary because various factors influence the cost of IVF, and these factors differ for various couples.
For some, the age factor is influenced, as younger couples have a higher success rate during treatment. While for others, the number of cycles kicks in because in cases where the first cycle does not lead to pregnancy, another cycle would be required.
For example, Nordica Fertility Centre, a leading IVF Centre in Nigeria, charges 970,000 Naira for a single cycle, 1,260,000 Naira for a two-cycle plan, and 1,860,000 Naira for a three-cycle plan.
Some of the other factors that influence the cost of IVF include:
Cost of Drugs and supplements – which could cost up to 300,000 Naira
Embryo Freezing (EF)
Surrogacy – Surrogacy IVF treatment, excluding drugs for treatment, could cost up to 1.5 million Naira.
Legal Fees – The cost is usually about 250,000 Naira and is to be paid before the commencement of treatment.
Generally, IVF costs in Nigeria differ for various couples based on the above-stated factors. Plus, no two couples are the same. IVF Centres usually tailor treatment procedures to fit the need of each client.
This makes it impossible to place any general treatment fee as couples have different needs and circumstances.
Recommended IVF Centres in Nigeria
Apart from Government-owned establishments, there are over 40 private IVF Centres today in Nigeria. These are some of the best IVF Centres in Nigeria.
1. Nordica Fertility Clinic 
Nordica Fertility Clinic was established in 2003 by a foremost fertility expert, Dr. Abayomi Apayi, in association with Nordica International Denmark. They have a proven track record of successfully performing several IVF treatments.
On their website, you'll find a lot of helpful information on the cost of IVF for this particular clinic. For more information on this IVF Centre, you can check their website. Their centers are Abuja, Lagos (Mainland and Ikoyi), and Asaba.
Nordica Mainland Centre
38 Jalupon Crescent, off Adeniran Ogunsanya,
Surulere, Lagos
Tel: 01-4617023, 01-4667360, 01-4617023(Office Hours), 07026277855
Email: [email protected]
Nordica Lagos Centre
106/108 Norman Williams Street,
South West Ikoyi, Lagos
Tel: 01-4617023-4, 01-4532326, 01-4532266, 07026277855
Email: [email protected]
Nordica Abuja Centre
27, Queen Elizabeth Street,
Off J.F Kennedy, Asokoro, Abuja, 900001, Abuja.
Nordica Asaba Centre
5, Erhuvwu Club Road, 320213, Asaba
Tel: 0807 434 3666
2. The Bridge Clinic
The Bridge Clinic was founded in 1999 by Dr. Richardson Ajayi. It attracts clients from different regions of East and West Africa. Since its inception in 1999, the clinic has a record of delivering 2500 babies; that's one baby every three days.
You can check the clinic's website for more information about this IVF Centre.
The Bridge Clinic Abuja
Umaru Dikko St, Lugbe, Abuja
Tel: 0703 609 4791
The Bridge Clinic Lagos
66 Oduduwa Way, Ikeja GRA, Ikeja
Tel:  01 631 0092
The Bridge Clinic Port Harcourt
41A Evo Road, New GRA 500272, Port Harcourt
Tel: 0810 460 7792
3. George's Memorial Medical Centre
Equipped with modern technologies and qualified medical personnel, George's Memorial Medical Centre is one of Nigeria's best IVF centers.
A report gathered by a team from Fertility Hub Nigeria revealed that the clinic has had a success rate of sixty-two percent after having run more than three thousand cycles in the last four years.
The cost of IVF for women between the ages of 42 and 48 as recorded by the Fertility Hub Nigeria  are as follows:
Registration – N10, 000.00
Consultation – N40, 000.00
Preliminary Test – N300, 000.00
ICSI/Recipient Cycle – N1, 500,000.00
Donor Sperm – N35, 000.00
Location
6, Rasheed Afolabi Williams Street, Off Admiralty Way, Lekki, Lagos
Tel:  01 271 8727
4. THE OLIVE BRANCH CLINIC
Dr. Ikenna Edegbe is the clinical director here at this center. They specifically offer fertility services to prospective parents. In addition to the clinical director, they also have an in-house embryologist and a consultant gynecologist.
The cost of IVF for women between the age bracket of 42 and 48 is about 2.9 million Naira, excluding drugs. At the same time, the registration fee is 180,000 Naira.
Location
Plot 2, Block 44, Admiralty Way, Lekki Phase 1
Tel: 0803 201 1536
5. St. Ives Specialist Hospital
This hospital offers fertility services and health care services for women, children, and family as different units are available in this hospital. The period of treatment is between 4 to 6 months and the cost of the IVF procedure for women between ages 42 – 48, as recorded by Fertility Hub Nigeria, is as follows:
Registration / Test – N100,000.00
Donor Eggs – N1,800,000.00
Self Egg – N900,000.00
Donor Sperm, if applicable – ` N95,000.00
Location
12, Salvation Road, Opebi, Ikeja
Tel: 0803 949 4531
6. Government-Owned IVF Centres
The cost of IVF in Nigeria – or anywhere in the world at that – is expensive. Given this,  some government-owned hospitals in Nigeria have begun providing more affordable IVF treatment services for Nigerian couples.
Below is a list of Nigerian Government hospitals where you can get an IVF treatment at a lesser cost than the cost of IVF in privately owned establishments. The cost of IVF in these hospitals ranges from 500,000 – 700,000 Naira.
The University of Benin Teaching Hospital (Ubth)
Starting with a pregnancy success rate of 28% in June 2007, the University of Benin Teaching Hospital has helped birth several babies. The department dedicated to the IVF procedure is known as the Human Reproduction Research Programme (HRRP)/IVF, which started as an infertility-dedicated program on the 1st of June 1989.
Her first IVF baby was born at 12.15 pm on Monday, 22nd May 2008.
Lagos University Teaching Hospital
LUTH is known to have delivered the first test-tube baby in all of West and East Africa. This Hospital has gone on record in Nigeria as the pioneer of the IVF treatment procedure, having treated 20 patients between 1984 and 1994.
Unable to maintain the process. However, the management had to make a  tough decision to close down the center for a few years because they did not have adequate support from the government and the right institutions.
The Hospital has since resumed IVF treatments.
Garki Hospital Abuja
Founded in 2007, The Fertility Clinic, Abuja, is equipped with modern equipment and facilities for IVF treatment. Their fertility treatment plan includes IVF, PGD, egg donation & surrogacy, and other fertility options.
The fertility clinic had its first IVF birth consisting of twins on the 23rd of June, 2015
National Hospital Abuja
The IVF unit of National Hospital Abuja was opened in 2006. According to Dr. Jaf Momoh, the Chief Medical Director of the National Hospital, the number of babies conceived and delivered via the IVF procedure was up to 500 in number between 2006 and 2016.
The Hospital is at 265 Independence Ave, Central Business District, Abuja.
The Lagos University Teaching Hospital (LASUTH)
The IVF Clinic in this state-owned hospital has recorded the birth of 74 babies since it began in 2011. This hospital is located in Ikeja Lagos.
University of Ilorin Teaching Hospital
This IVF Centre in Nigeria has successfully conceived and delivered 19 babies since its inception in January 2012.
The center currently runs in a state-of-the-art ultra modern facility at Ilorin (Kwara State). It was officially commissioned on the 14th of September 2015.
In  Conclusion
So that's it. There are several options to explore if you're looking for a cost-effective IVF treatment.
Overall, it is important to note that IVF isn't cheap, and the success rate of the treatment is not 100%. So you have to be cautious when you hear any IVF center making certain promises that seem too good to be true.