Bontel Mobile Phone Specification & Price In Nigeria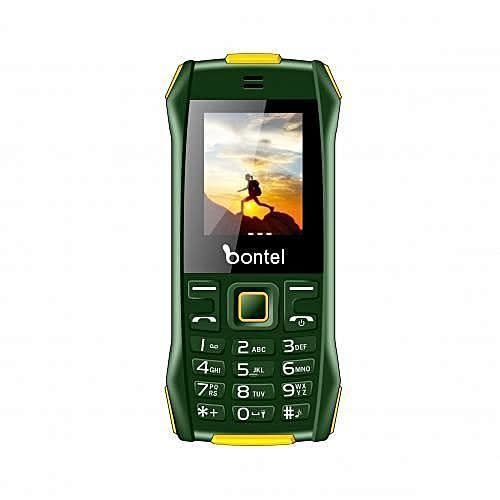 This article will examine Bontel Phone Specifications & Price In Nigeria. Bontel is synonymous with quality design and reasonable costs. The company offers a vast range of mobile phones.
Starting with the phones with 1GB RAM and up to 4GB. In addition, you can pick different sizes of screen. I have listed the most important specs in the price lists for Bontel Phones in Nigeria.
Consequently, you can make a better buying decision.
Bontel Mobile Phone Specification & Price In Nigeria
Bontel A10

Price
₦ 13,390
Operating System
Android 6.0 Marshmallow
Screen Size
4.0 inches
Display Resolution
480 x 854 pixels
Processor
MTK 6580M quad-core
GPU
Mali
RAM
512MB
Storage Space
4GB
microSD Slot
32GB
Main Camera
5 megapixels
Selfie Camera
2 megapixels
Battery
2200mAh
Connectivity
3G, Wifi, Bluetooth, USB
Pros
Price, Display, Performance
Cons
Camera, Battery
Bontel E10 Plus

Price
₦ 20,000
Operating System
Android 6.0 Marshmallow
Screen Size
5.0 inches
Display Resolution
720 x 1280 pixels
Processor
1.3GHz quad-core
GPU
Mali
RAM
512MB
Storage Space
4GB
microSD Slot
32GB
Main Camera
8 megapixels
Selfie Camera
5 megapixels
Battery
4000mAh
Connectivity
3G, Wifi, Bluetooth, USB
Pros
Display, Performance, Storage, Camera, Battery
Cons
None
Bontel E10-5

Price
₦ 16,390
Operating System
Android 6.0 Marshmallow,
Screen Size
5.0 inches
Display Resolution
480 x 854 pixels
Processor
MTK6580 dual-core
GPU
Mali
RAM
512MB
Storage Space
4GB
microSD Slot
32GB
Main Camera
8 megapixels
Selfie Camera
5 megapixels
Battery
4,000mAh
Connectivity
3G, Wifi, Bluetooth, USB
Pros
Price, Display, Performance, Camera, Battery
Cons
None
Bontel T10

Price
₦ 21,000
Operating System
Android 6.0 Marshmallow
Screen Size
7.0 inches
Display Resolution
Processor
1.3GHz quad-core
GPU
Mali
RAM
1GB
Storage Space
8GB
microSD Slot
16GB
Main Camera
5 megapixels
Selfie Camera
2 megapixels
Battery
5000mAh
Connectivity
3G, Wifi, Bluetooth, USB
Pros
Display, Performance, Battery
Cons
Camera
Bontel 8000+

Price
₦ 5,000
Operating System
SC6531
Screen Size
1.77 inches
Display Resolution
Processor
GPU
Mali
RAM
32MB
Storage Space
32MB
microSD Slot
8GB
Main Camera
0.8 megapixels
Selfie Camera
N/A
Battery
4000mAH
Connectivity
Pros
Price, Battery
Cons
Bontel 8001

Price
₦ 4,300
Operating System
SC6531
Screen Size
1.77 inches
Display Resolution
NA
Processor
NA
GPU
NA
RAM
32MB
Storage Space
32MB
microSD Slot
8GB
Main Camera
0.8 megapixels
Selfie Camera
N/A
Battery
1200mAh
Connectivity
2G
Pros
Price
Cons
None
Bontel 8200

Price
₦ 6,400
Operating System
Screen Size
2.8 inches
Display Resolution
240 x 320 pixels
Processor
Single-core
GPU
NA
RAM
32MB
Storage Space
32MB
microSD Slot
8GB
Main Camera
NA
Selfie Camera
NA
Battery
2500mAh
Connectivity
2G
Pros
Size,, Design
Cons
None
Bontel 9100

Price
₦ 7,500
Operating System
Screen Size
Display Resolution
240 X 320 pixels
Processor
GPU
RAM
32MB
Storage Space
32MB
microSD Slot
8GB
Main Camera
0.8 megapixels
Selfie Camera
N/A
Battery
10000mAh
Connectivity
Pros
Price, Battery
Cons
Bontel 9200

Price
₦ 7,000
Operating System
Screen Size
2.4 inches
Display Resolution
240 x 320 pixels
Processor
GPU
RAM
32MB
Storage Space
32MB
microSD Slot
8GB
Main Camera
0.8 megapixels
Selfie Camera
N/A
Battery
10000mAh
Connectivity
Pros
Price, Battery
Cons
Bontel A8

Price
₦ 13,300
Operating System
Screen Size
2.4 inches
Display Resolution
320 x 240 pixels
Processor
GPU
RAM
32MB
Storage Space
32MB
microSD Slot
8GB
Main Camera
0.8 megapixels
Selfie Camera
Battery
10000mAh
Connectivity
Pros
Price, Battery
Cons
Bontel E11

Price
₦ 20,000
Operating System
Android 7.0 Nougat
Screen Size
5.0 inches
Display Resolution
720 x 1280 pixels
Processor
1.3GHz quad-core
GPU
Mali
RAM
1GB
Storage Space
8GB
microSD Slot
32GB
Main Camera
13 megapixels
Selfie Camera
8 megapixels
Battery
4000mAh
Connectivity
3G, Wifi, Bluetooth, USB
Pros
Display, Performance, Storage, Camera, Battery
Cons
None
Bontel I10

Price
₦ 20,000
Operating System
Android 7.0 Nougat
Screen Size
5.0 inches
Display Resolution
720 x 1280 pixels
Processor
1.3GHz quad-core
GPU
Mali
RAM
1GB
Storage Space
8GB
microSD Slot
32GB
Main Camera
8 megapixels
Selfie Camera
5 megapixels
Battery
2500mAh
Connectivity
4G LTE, Wifi, Bluetooth, USB
Pros
Display, Performance, Storage, Camera, Battery
Cons
None
Bontel R10


See This Latest Price
Price
₦ 23,329
Operating System
Android 7.0 Nougat
Screen Size
5.5 inches
Display Resolution
720 x 1280 pixels
Processor
1.3GHz quad-core
GPU
Mali
RAM
1GB
Storage Space
8GB
microSD Slot
32GB
Main Camera
13 megapixels
Selfie Camera
8 megapixels
Battery
6000mAh
Connectivity
3G, Wifi, Bluetooth, USB
Pros
Display, Performance, Storage, Camera, Battery
Cons
None
Bontel Tv King


See This Latest Price
Price
₦ 8,000
Operating System
Screen Size
2.8 inches
Display Resolution
240 x 320pixels
Processor
RDA 88X9CL single-core
GPU
RAM
32MB
Storage Space
64MB
microSD Slot
8GB
Main Camera
0.8 megapixels
Selfie Camera
N/A
Battery
10000mAh
Connectivity
Pros
Price, Battery
Cons
How much is Bontel Phone Prices in Nigeria

| Latest Bontel Phones | Price |
| --- | --- |
| Bontel A10 | ₦ 13,390 |
| Bontel E10 Plus | ₦ 20,000 |
| Bontel E10-5-Inch | ₦ 16,390 |
| Bontel T10 | ₦ 21,000 |
| Bontel E11 | ₦ 20,000 |
| Bontel I10 | ₦ 20,000 |
| Bontel R10 | ₦ 23,329 |