Best 55 LED Inch Tv Specification & Price in Nigeria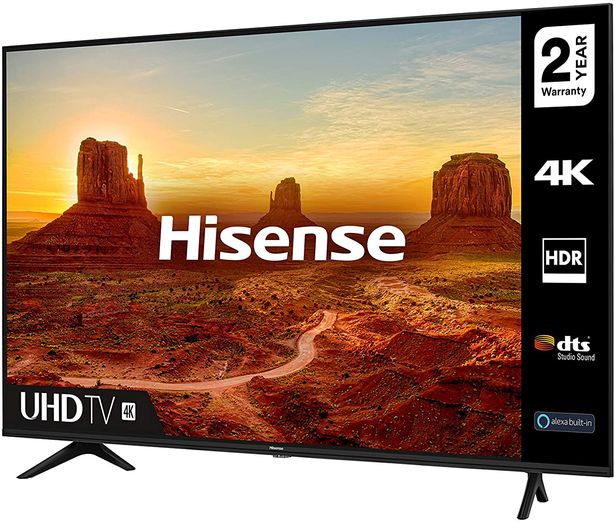 The 55-inches is a popular TV size as they offer a great balance between price, performance, and screen size, hitting a sweet spot that is hard to ignore. Whether you want to chill at home after a hectic day at work, watch the latest movies or catch up with IPL, 55-inch TVs make for an enjoyable experience.
However, every TV is not the same, so if you are looking to upgrade your older TV or buy an LED TV for the first time you should have a clear picture of what you want from a TV and how you are going to use it.
55-inch TVs are the sweet spot for many people – more visually impressive than smaller sets, and more able to fit in a tight space than a giant, big-screen TVs. And it's an increasingly popular size now that more and more of us are enjoying 4K content.
When it comes to 55 inches, at minimum, you should get a smart, digital, and Full HD television. Here, we'll look at the best TVs in Nigeria and their prices. For a large living room, or if you want an immersive experience, you need a large television.
This not only ensures that it is proportional to the room size, but also everyone sitting, even far from the television, can have a good viewing experience and angles.
1. Hisense 55″ Premium QLED 4k Smart TV 55A7GQ ₦264,990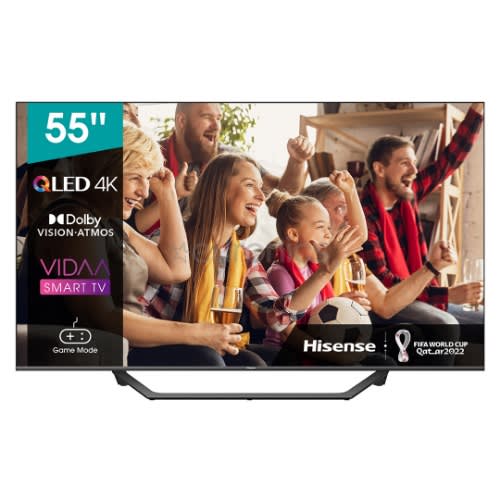 | | |
| --- | --- |
| Colour | Black |
| Warranty Period | 1 Year |
| Brand | Hisense |
| Display Features | Smart TV |
| Display Technology | LED-Lit |
| TV Screen Size | 55″ |
| Television 3D Technology | No Glasses |
| Resolution | 4K |
| Intended Display Use | Home Entertainment |
| Television Screen Type | Flat |
| Television Refresh Rate | 60 Hz |
2. Samsung 4k 55 Inch Uhd Curved Smart Tv ₦560,000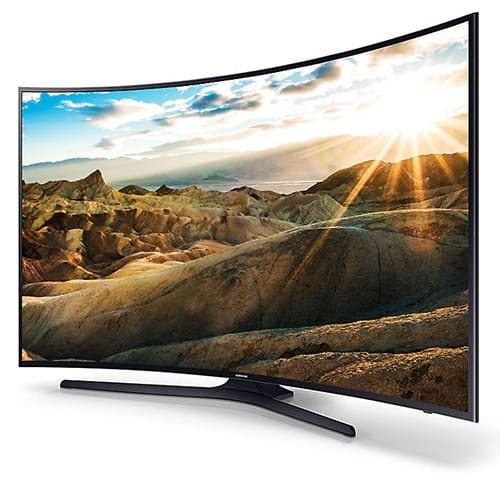 | | |
| --- | --- |
| Television Refresh Rate | 240 Hz |
| Screen size | 55 inches |
| Display Technology | LED |
| TV Screen Size | 55″ |
| Television 3D Technology | No Glasses |
| Resolution | 4K |
| Intended Display Use | Home Entertainment |
| Television Screen Type | Curved |
| Colour | Black |
| Warranty Period | 1 Year |
| Brand | Samsung |
| Display Features | UHD |
3. Samsung 55 Inch Uhd Au8000 Crystal Smart 4k Led Tv ₦450,000