Complete Guide: Anambra State Postal Code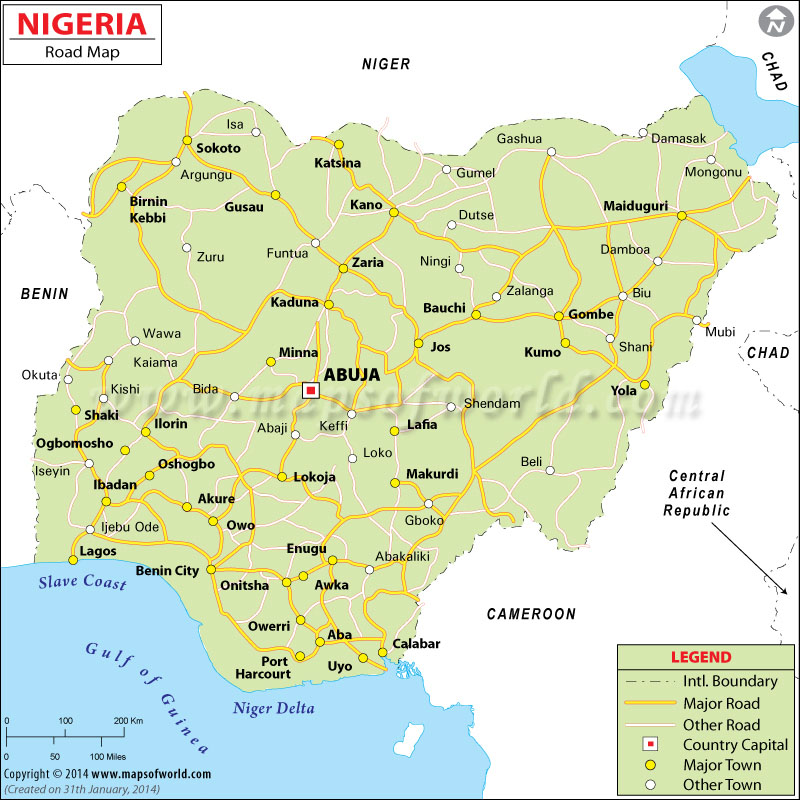 Anambra State Postal Codes is 420001 to 435115. Code number 420001 as the code for the NIPOST Headquarters. This State is located in South East Geopolitical Zone of Nigeria.
For more details on the list of ZIP codes or Postal codes in Anambra State, find the code along with the local government area, district and location.
Postal Code for Anambra State
| Location | LGA | Postcode |
| --- | --- | --- |
| Abagana | Njikoka | 422007 |
| Abatete | Idemili North | 434001 |
| Achalla | Awka North | 420005 |
| Achina | Aguata | 422017 |
| Adai ani | Anaocha | 422003 |
| Adazi -Nnukwu | Anaocha | 422002 |
| Adazi Enu | Anaocha | 422004 |
| Aforigwe | Idemili North | 434014 |
| Aguata | Aguata | 422016 |
| Agulu | Anaocha | 422011 |
| Aguluzigbo | Anaocha | 422010 |
| Ajalli | Orumba North | 423001 |
| Akpu | Orumba South | 423006 |
| Akwaeze | Anaocha | 422015 |
| Alor | Idemili South | 434012 |
| Amaokpala | Aguata | 423010 |
| Amawbia | Awka South | 420002 |
| Amichi | Nnewi South | 435002 |
| Atani | Ogbaru | 431001 |
| Awgbu | Orumba North | 422011 |
| Awka | Awka South | 420001 |
| Awka Etiti | Idemili South | 434017 |
| Awkuzu | Oyi | 433005 |
| Ebenebe | Awka North | 420008 |
| Ekwulumili | Nnewi South | 435008 |
| Enugu Ukwu | Njikoka | 421001 |
| Enugwu – Abor | Orumba North | 423002 |
| Enugwu-Adazi | Anaocha | 422009 |
| Enugwu-Agidi | Njikoka | 421011 |
| Ezi-Abba | Njikoka | 421007 |
| Eziowelle | Idemili North | 434105 |
| Ezira | Orumba South | 423003 |
| Fed.Poly | Orumba North | 422016 |
| Fegge | Onitsha North | 430003 |
| Ichi | Ekwusigo | 435009 |
| Ichida | Anaocha | 422012 |
| Ifite Ukpo | Dunukofia | 422008 |
| Igbo Ukwu | Aguata | 422018 |
| Ihiala | Ihiala | 431003 |
| Ihite | Orumba South | 423004 |
| Isulo | Orumba South | 423011 |
| Isuofia | Aguata | 422019 |
| Mbaukwu | Awka South | 420014 |
| Mgbakwu | Awka North | 420009 |
| Nanka | Orumba North | 422022 |
| Nawfia | Njikoka | 421004 |
| Nawgu | Oyi | 421005 |
| Ndiokpalaeze | Orumba North | 423008 |
| Neni | Anaocha | 422005 |
| Nibo | Awka South | 420006 |
| Nimo | Njikoka | 421010 |
| Nise | Awka South | 420003 |
| Nkpor | Idemili North | 434010 |
| Nkpor | Idemili North | 434015 |
| Nkwelle-Ezunaka | Oyi | 433001 |
| Nkwo Ezinifite | Nnewi South | 435007 |
| Nnewi | Nnewi North | 435001 |
| Nnobi | Idemili South | 434007 |
| Nnokwa | Idemili South | 434011 |
| Nri | Anaocha | 422006 |
| Nteje | Oyi | 433003 |
| nyiba | Orumba North | 423007 |
| Oba | Idemili South | 434002 |
| Obeledu | Anaocha | 422014 |
| Obosi | Idemili North | 434003 |
| Ogboefere | Onitsha South | 430003 |
| Ogbunike | Oyi | 433002 |
| Ogbunka | Orumba South | 423005 |
| Ogidi | Idemili North | 434004 |
| Ojoto | Idemili South | 434013 |
| Ojoto Uno | Idemili South | 434008 |
| Okija | Ihiala | 431005 |
| Omor | Ayamelum | 433013 |
| Onitsha | Onitsha North | 430001 |
| Oraifite | Ekwusigo | 435003 |
| Oraukwu | Idemili South | 422001 |
| Osumenyi | Nnewi South | 435004 |
| Ozubulu | Ekwusigo | 435005 |
| Ufuma | Orumba North | 423009 |
| Uga | Aguata | 422020 |
| Ukpor | Nnewi South | 435006 |
| Ukwulu | Oyi | 421012 |
| Uli | Ihiala | 431004 |
| Umuchu | Aguata | 422021 |
| Umudioka | Dunukofia | 434006 |
| Umunachi | Dunukofia | 421009 |
| Umunya | Oyi | 433004 |
| Umunze | Orumba South | 423006 |
| Umuoji | Idemili North | 434005 |
| Unizik | Awka South | 420007 |
| Unubi | Nnewi South | 435010 |
List of Local Government Areas in Anambra State
Aguata
Anambra East
Anambra West
Anaocha
Awka North
Awka South
Ayamelum
Dunukofia
Ekwusigo
Idemili North
Idemili South
Ihiala
Njikoka
Nnewi North
Nnewi South
Ogbaru
Onitsha North
Onitsha South
Orumba North
Orumba South
Oyi

Anambra State Postcode by LGA
| LGA | Postcode |
| --- | --- |
| Aguata | 422111 – 422124 |
| Anambra East | 432101 – 432108 |
| Anambra West | 432109 – 432115 |
| Anaocha | 422101 – 422110 |
| Awka North | 420111 – 420281 |
| Awka South | 420102 – 420110 |
| Ayamelum | 433108 – 433115 |
| Dunukofia | 421107 – 421112 |
| Ekwusigo | 435112 – 435115 |
| Idemili North | 434101 – 434110 |
| Idemili South | 434111 – 434117 |
| Ihiala | 431116 – 431125 |
| Njikoka | 421101 – 421106 |
| Nnewi North | 435101 |
| Nnewi South | 435102 – 435113 |
| Ogbaru | 431101 – 431115 |
| Onitsha North | 430001 – 434243 |
| Onitsha South | 430003 |
| Orumba North | 423116 – 423199 |
| Orumba South | 423101 – 423115 |
| Oyi | 433101 – 433107 |
Anambra State Post Office
| Office | Address | City | LGA |
| --- | --- | --- | --- |
| Alor | Along Akatete Rd Ekebunoyo Village Alor | Alor | Idemili South |
| Amichi | Nnewi/Okigwe Rd okpala Village Amichi | Amichi | Nnewi South |
| Ekwulumili | Nnewi/Okigwe Rd Umudiri Village Ekwulumili | Ekwulumuli | Nnewi South |
| Ichi | Old Nnewi/Ionitsha Rd Obinagu Village Ichi | Ichi | Nnewi South |
| Nkwo-Ezinifite | Mbubu, Ifite Village Ezinifite | Nkwo-Ezinifite | Nnewi South |
| Nnobi | Adazi/Nnewi Road, by Alor Market Nnobi | Nnobi | Idemili South |
| Nnokwa | Adazi/Nnewi Road, Umuide Village, Nnokwa | Nnokwa | Orumba North |
| Osumenyi | No. 5 Igweumezinwa Obidike Rd Eke Mkt Area, Osumenyi | Osumenyi | Orumba North |
| Unubi | Beside Alor Market, Etitinabo Village, Unubi | Unubi | Orumba North |
| Ojoto | Behind ono Market Square, AlongSt.Paauls Cath.Road | Ojoto | Idemili South |
| Ojoto-Uno | Nnobi Rd by LG Sec. Umuechem Village Ojoto-Uno | Ojoto-Uno | Idemili South |
| Awka-Etiti | Nnobi/ Ibgo-Ukwu Rd umuduru village Awka-Etiti | Awka-Etiti | Idemili South |
| Azigbo | Nkwo Market, Amichi Rd Azigbo | Azigbo | Nnewi South |
| Awka | Zik's Avenue Rd | Awka | Awka South |
| Amawbia | Zik's Avenue Rd,Amawbia | Amawbia | Awka South |
| Achalla | Mbariam/Achalla Road | Achalla | Awka North |
| Ebenebe | UNIZIK/Mgbaukwu Road | Ebenebe | Awka North |
| Enugwu-ukwu | Enugu/Osha old Rd | Enugwu-ukwu | Njikoka |
| Mgbakwu | Unizika-Mgbakwu Road | Mgbakwu | Awka North |
| Nawfia | Enugu/Onitsha by old Rd | Nawfia | Njikoka |
| Nibo | Amawbia / Nibo Road | Nibo | Awka South |
| Nimo | Enugwu ukwu by Nimo Rd | Nimo | Njikoka |
| Nise | Behind Nise Market | Nise | Awka South |
| UNIZIK | UNIZIK campus | Awka | Awka North |
| Abagana | Enugu/Onitsha by old Rd Abagana | Abagana | Njikoka |
| Awkuzu | Abagana/Awkuzu Road | Awkuzu | Oyi |
| Enugwu-Agidi | Enugwu-Agidi Rd by Onitsha Exp.Rd. | Enugwu-Agidi | Njikoka |
| Ezi-Abba | Abba Junction-Abba | Ezi-Abba | Njikoka |
| Ifitedunu | Onyeagu Ifite-Dunu Junction | Ifitedunu | Dunukofia |
| Nawgu | Nawgu Rd by Onitsha Exp Rd | Nawgu | Oyi |
| Nteje | Nteje-Otuocha Road | Nteje | Oyi |
| Ukwulu | Ukwulu Road | Ukwulu | Dunukofia |
| Ifite-Ukpo | Abagana-Ifite Ukpor Road | Ifite-Ukpo | Dunukofia |
| Umuokpu | old onitsha exp. Umuokpu Akwa Road | Umuokpo | Dunukofia |
| Umuawulu*** | abagana | Abagana | Njikoka |
| Agulu | Awka-Ekwuluobia Rd. Nwagu Junction Agulu | Agulu | Anaocha |
| Adazi-Ani | Agulu-Nnewi Road Eke Market | Adazi-Ani | Anaocha |
| Adazi-Enu | Neni-Ichi Rd Nkwo Market | Adazi-Enu | Anaocha |
| Adazi-Nnukwu | Beside Ebenghe Petrol Station Agulu-Nnewi Road | Adazi-Nnukwu | Anaocha |
| Oba | Nnewi/ Onitsha Old Road Amoji Quarter's | Oba | Idemili South |
| Umuoji | Amoji Quarter's, Umuoji | Umuoji | Idemili South |
| Nkpor B O | Onitsha by Express Road | Nkpor | Idemili South |
| Ogidi | Old Enugwu by Osha Road | Ogidi | Idemili North |
| Abatete | Ekeagu Mkt, Abatete | Abatete | Idemili North |
| Aforigwe | Old Enugu/ Osha Road | Aforigwe | Anaocha |
| Eziowelle | Eke Market | Oziowelle | Idemili North |
| Ogbunike | Ukalor Avenue | Ogbunike | Oyi |
| Umudioka | Old Enugu/ Osha Road | Umudioka | Oyi |
| Umunnachi | Km 12 Old Enugu-Osha Road | Umunnachi | Oyi |
| Nsugbe | Ogwuari Nsugbe | Nsugbe | Anambra East |
| Awada | No. 1 Tony Umeh Street | Awada | Idemili North |
| Isingwu Nkpor | No. 1 Isingwu Street | Isingwu Nkpor | Oyi |
| Ogwugwu-oba | Anierobi's Compound by EMI-Bros filling Station | Ogwgwu Oba | Oyi |
| Ochanja | No. 1 Rangers Street Okpoko | Ochanja | Aguata |
| Akili-Ogidi | Umuejem Akili Ogidi Obodoukwu Street | Akili-Ogidi | Aguata |
| Aguleri | No. 1 Ifensonz Street | Aguleri | Anambra East |
| Umueri | Aguleri- Otuocha Road Junction | Umueri | Anambra East |
| Umuoba-Anam | Afor Mkt Square | Umuoba Anam | Anambra West |
| Odekpe | Odekpe Market Square | Odekpe | Ogbaru |
| Okpoko | Obodoukwu Street | Okpoko | Ogbaru |
| Ihiala | Onitsha/Owerri Rd | Ihiala | Ihiala |
| Okija | Nnewi/Ihiala Rd | Okija | Ihiala |
| Oraifite | Nnewi/Oraifite Rd | Oraifite | Ihiala |
| Ozubulu | Nnewi/Ihiala Rd | Ozubulu | Ihiala |
| Ukpor | Ukpor Road by Nnewi/Ihiala Rd | Ukpor | Ihiala |
| Uli | Onitsha/Owerri Rd | Uli | Ihiala |
| Ezenwaume | Ezenwaume village Ihiala | Oraifite | Ekwusigo |
| Aguata | Ekwulobia/Uga Road | Ekwulobia | Aguata |
| Nanka | Agulu/Ekwolobia Road | Nanka | Aguata |
| Achina | Ekwulobia/Uga Road | Achina | Aguata |
| Amaokpala | Oko/Umunze Road | Amaokpala | Aguata |
| Amesi | Market Square Amesi | Amesi | Aguata |
| Igbo-ukwu | Awka Etiti/Ekwolobia Road | Igbo-ukwu | Aguata |
| Isuofia | Igbo-ukwu/Ekwolobia Road | Isuofia | Aguata |
| Uga | Ekwulobia/Uga Road | Uga | Aguata |
| Umuchu | Osete Umuchu Town | Umuchu | Aguata |
| Oko | Oko/Ekwolobia Road | Oko | Orumba North |
| Umunze | Umunze/Isuochi Road | Umunze | Orumba North |
| Akpu | Market Square Akpu | Akpu | Orumba South |
| Ezira | Oko/Umunze Road | Ezira | Orumba South |
| Ihite | Market Square Okigwe Road | Ihite | Orumba South |
| Ogbunka | Umunze/Isuochi Road | Ogbunka | Orumba South |
| Isulo | Oko/Umunze Road | Isulo | Orumba South |
| Ajalli | Oko/Umunze Road | Ajalli | Orumba North |
| Enugwu-Abor | Enugwu-Abor by Ufuma Rd Jct | Enugwu-Abor | Orumba North |
| Ndiokpaleze | Ndiokpaleze | Ndiokpaleze | Orumba North |
| Ufuma | Oko/Umunze Road | Ufuma | Orumba North |
| Umuonyiba | Umuonyiba Town Square | Umuonyiba | Orumba North |
| Fed Poly Oko | Fed. Poly Main Campus | Oko | Orumba North |
| Fed Tech Col Umunze | Fed. Tech. College Main Campus Umunze | Umunze | Orumba North |
| Nnewi | No. 1 Old Onitsha Rd Nnewi Roundabout Nnewi | Nnewi | Nnewi North |
| Agulu-Uzoigbo | Agulu-Igboukwu Road Oye Market | Agulu-Uzoigbo | Anaocha |
| Akwaeze | Afor Market Square Akwaeze | Akwaeze | Anaocha |
| Ichida**** | Awka Etiti/Igbo-ukwu Road | Ichida | Anaocha |
| Mbaukwu | Afor Market Square, Mbaukwu | Mgbaukwu | Awka South |
| Obeledu | Adazi-Nnukwu-Obeledu Road oye Market Square | Obeledu | Anaocha |
| Nri | Along Agulu-Nri Road Eke Market Square | Nri | Anaocha |
| Neni | Neni Town Hall Oye Market Square | Neni | Anaocha |
| Enugwu-Adazi | Oye Market Square, Enugwu-Adazi | Enugwu-Adazi | Orumba North |
| Awgbu | Eke Market Square, Awgbu Unwawulu Rd | Awgbu | Orumba North |
| Oraukwu | Otta, Nikpuota Road Oye Market | Orakwu | Idemili South |
| Onitsha | 54 Old Mkt Road, Onitsha | Onitsha | Onitsha North |
| Omor | Omor/Adani Road, Omor | Omor | Ayamelum |
| Nzam | Afor Mkt Square Nzam | Nzam | Anambra West |
| Umunya | Enugwu/Osha Express Road | Umunya | Anambra West |
| Nkwelle-Ezunaka | Nkwelle-Ezunaka | Nkwelle-Ezunaka | Anambra West |
| Fegge | Bolingo Road Onitsha | Fegge | Onitsha South |
| Atani | Onitsha/Ogbaru Road | Atani | Ogbaru |
| Ogboefere | Ogboefere Market | Ogboefere | Onitsha South |
| Ogwuikpele | Umungasi Village near Igwe's Palace | Ogwuikpele | Onitsha South |
| Obosi | Uruowulu Village Obosi | Obosi | Idemili North |
| Nkpor | Ugbugba, Umuoji Nkpor Rd | Nkpor | Idemili North |