Tecno Tablet Specification & Price in Nigeria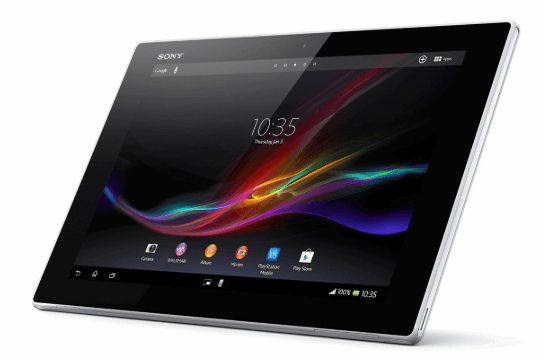 The Tecno brand in 2023 has made massive improvements in setting quality standards on their products and have shown steady upgrade of their technology over time to give effective productivity. It is not so hard to see that most individuals on the move opt for a durable tablet, limited in size and fast in refresh rate. Tecno is a top name among most of the popular gadgets in Africa.
When you compare different phone models with that of Tecno brands, you will get next level camera evolution dynamic slick interface for a better interactive mobile experience. There are brands, and here is to. They are different brands out there, although Tecno has come up the ranks among the top tablet manufacturing companies.
I, for one, don't like tablets, I can use them quite alright, but because there is just this thing about writing on a tab, I do not feel it. However, what do we say about apple? Samsung is huge, as well as the sony brand. So Tecno is dedicated to transforming the state of the art technologies into localized products under the guideline of "Think globally, Act locally" still, you can expect more as tecno which was established in 2006, has a presence in more than 60 countries across the globe.
Prices of Tecno Tablets in Nigeria
Tecno tablets are among the most sought after tabs in Nigeria today. The fact that they are readily affordable and still offer almost the same functionality as most other high tech tablets make them reasonable alternatives for the big name tablets in the market. Although they are still some way off the biggest tablets of today in terms of features and responsiveness, some of their tablets still grade among the very best in recent times.
Their tablets vary in size, specifications, and other basic features. These tablets' prices depend on their year of production and the features they boast. The prices also depend on the RAM sizes, responsiveness, internal memory storage capacity, screen size, and other similar features.
Here are the Tecno tablets available in Nigeria today.
DroiPad 7C Pro Price in Nigeria NGN65,000
This 7-inch phablet is among the most affordable tablets in Nigeria today. The tab boast of 1.3 GHz Quad core processor and an internal memory of 16 GB ROM and 1 GB Random access memory. They run on the Android 5.1 Lollipop operating system, and the 3000 mAh battery is commendable. The 7C pro, from the DroiPad series, is one of Tecno's most sought-after tablets and ranks among the most successful in the market.
Tecno WinPad 2 Price in Nigeria N120, 000
This is another of Tecno's 2-in-1 tablets that have taken the market by storm. It comes as an upgrade of WinPad 10 and has recorded more sales since its introduction to the market. The tablet is available in two versions; Wi-Fi and 3G versions. It features a 5 MP primary camera and a 2 MP secondary camera.  It has a processor of 1.92 GHz Quad core and 2 GB RAM.
Tecno PhonePad 3 Price in Nigeria NGN70,000
This is one of Tecno's latest tablets targeted for business purposes. It is sleek, classy, and quite efficient. It boasts 2 GB RAM and 16 GB internal storage, expandable up to 128 GB. It features a fingerprint sensor for extra security and pre-installed business applications.
Tecno PhonePad 7E Price in Nigeria NGN55,000
The Tecno PhonePad 7E is the brand's first 4G tablet. The tab speaks quality in all forms of it. It boasts a massive 4100 mAh battery that can last up to 12 hours on video playback and continue surfing the net. It runs on an Android 5.1 Lollipop Operating System and is powered by a 64-bit Quad core processor.  The tablet ranks among the most successful Tecno tab to date.
Tecno DroiPad 8D Price in Nigeria NGN65,000
Take nothing away from this tab in terms of design. They are arguably among the sleekest Tecno tabs available today. The 8-inch screen is another factor that makes the tab fan a favorite. They feature a powerful 5000mAh battery that can last over 15 hours of continuous use and supports fast and reversed charging with an OTG cable. It also features a 1 GB Random access memory and an internal memory of 16 GB which an external SD card can expand.
Tecno DroiPad 10 Pro II Price in Nigeria NGN95,000
Tecno tablets are known for low RAM sizes. DroiPad 10 pro-II, though, comes in a slightly larger RAM size of 2 GB RAM. The tab is among the first generation 2-in-1 devices introduced into the Nigerian market to run on the Remix Operating System, which gives it characteristic features of a Windows operating system. The tablet features a 10-inch IPS screen that allows a wider, clearer view. It also boasts Read-only memory of 32 GB with expandable memory via SD card. With a 7000mAh battery, you can rest assured of the last battery life.
Tecno WinPad 10 Price in Nigeria NGN70, 000
WinPad 10 marks techno's first attempt at a 2-in-1 windows tablet. The tab is among the most successful Tecno tables to date and boasts user friendly features. It also features a detachable keyboard and is powered by an intel atom processor. It features a pre-installed Office 365 and boasts 2 GB of Random access memory with an internal storage capacity of 64 GB.
Tecno DroiPad 7D Price in Nigeria NGN60, 000
This is another tablet that has shown the creativity of Tecno. Although it still lags in terms of RAM size, the tablet boasts wonderful features that are user-friendly and useful. They are easy to operate and spot an elegant design. Its 7-inch screen is accompanied by 1GB RAM and an internal memory of 16 GB, which is expandable to 256GB. It is an upgrade of the DroiPad 7c pro.