PalmCredit Customer Care WhatsApp Number, Phone Number & Email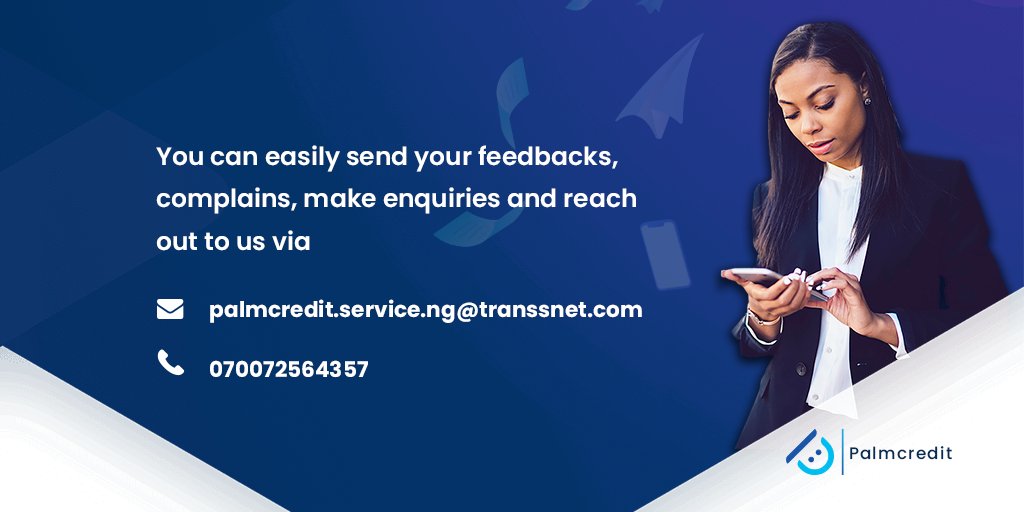 If you want to talk to PalmCredit customer care either via WhatsApp, phone number, or email but don't know their contact details, here in this post you'll have them all.
Now, you can reach PalmCredit customer service via their WhatsApp number, email address, and office address.
PalmCredit offers loads of personal and business loan options that you can take advantage of.
Most of their offers meet your requirements as they come without much paperwork.
If you're a customer already and need to speak to PalmCredit customer care, you may want to go to their office address or just chat with them via their WhatsApp number.
You can get in touch with their customer care agents through any of the following means:
We are available 24/7 to assist you with your request
Service Hotline: 017001000 (9am – 6pm(Mon-Fri), Sat-9am-5pm)
Service Email: [email protected]
Facebook: https://www.facebook.com/palmcredit/
Linkedin: https://www.linkedin.com/company/palmcreditNG/
Instagram: https://www.instagram.com/palmcreditofficial/
Office address: Ogunnusi road beside county hospital, Ogba, Lagos, Nigeria
PalmCredit provides a variety of loan options to meet the demands of the majority of consumers.
Loan amounts range from 2,500 to 300,000, with loan terms ranging from 4 to 26 weeks and monthly interest rates ranging from 5% to 28%.